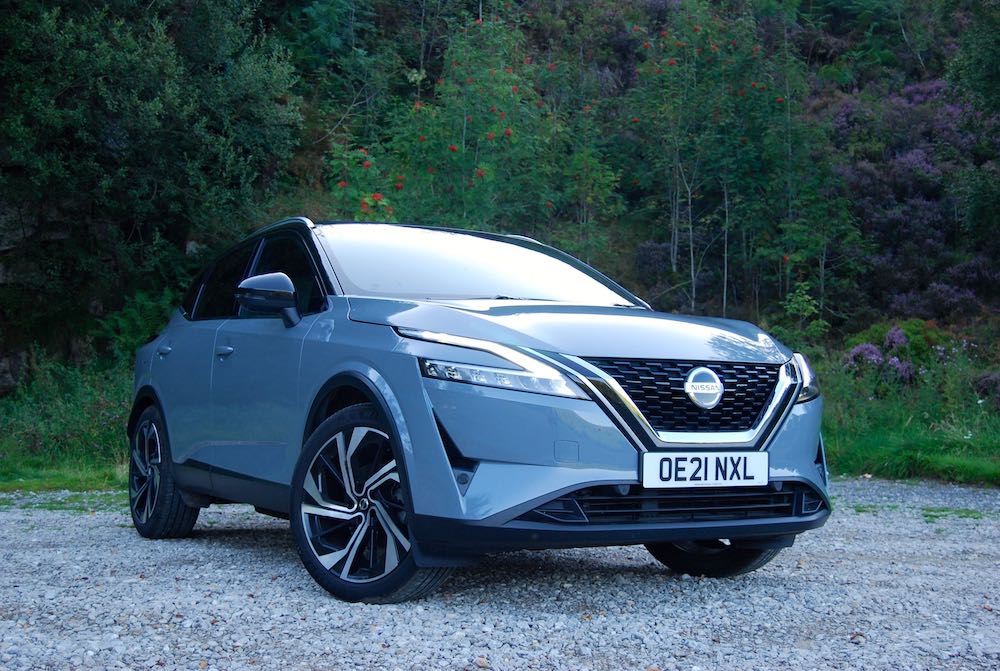 Nissan Qashqai
Before the Qashqai, there was nothing. Or was that Elvis? Either way, the Nissan Qashqai is widely considered to be the first of its genre; a genre that's since gone viral – the crossover. They say you're statistically never further away than two metres from a crossover. Or was that a rat? Yes, yes, there are calls for the title of firstborn crossover to go to a Subaru, Toyota or even the hilariously unsightly Pontiac Aztec, but it's the Qashqai that had the power to lure average Joe out of his Focus, Golf or Astra.
This is the third generation Qashqai, the first coming on the scene in 2006. Feels like there's been more than two previous models? – that's because it's got a bit of a Simon Cowell-esque propensity for a facelift.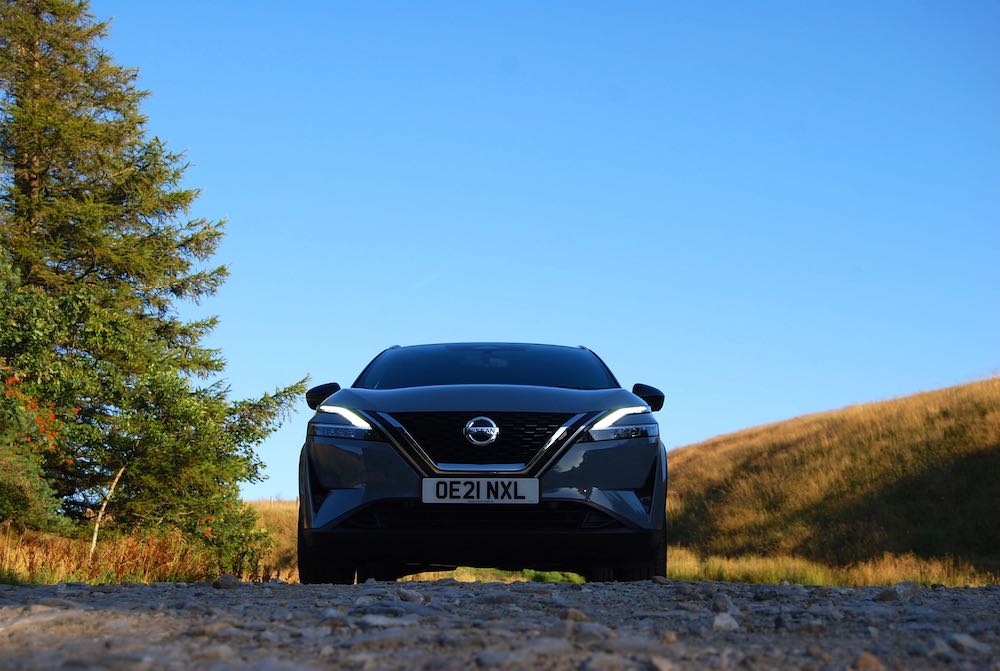 Family features
It's unmistakably a Nissan. The front grille and its chrome highlights running into slashed front headlights that all rather resembles a bird in flight is the Japanese firm's new image. And as it's a mid-size crossover, that means without even checking the badge, it's got to be a Qashqai. The signature C-pillar with its kick-up belt-line has been carried over, except now the body colour stops half way up the pillar, leaving a semi-floating roof.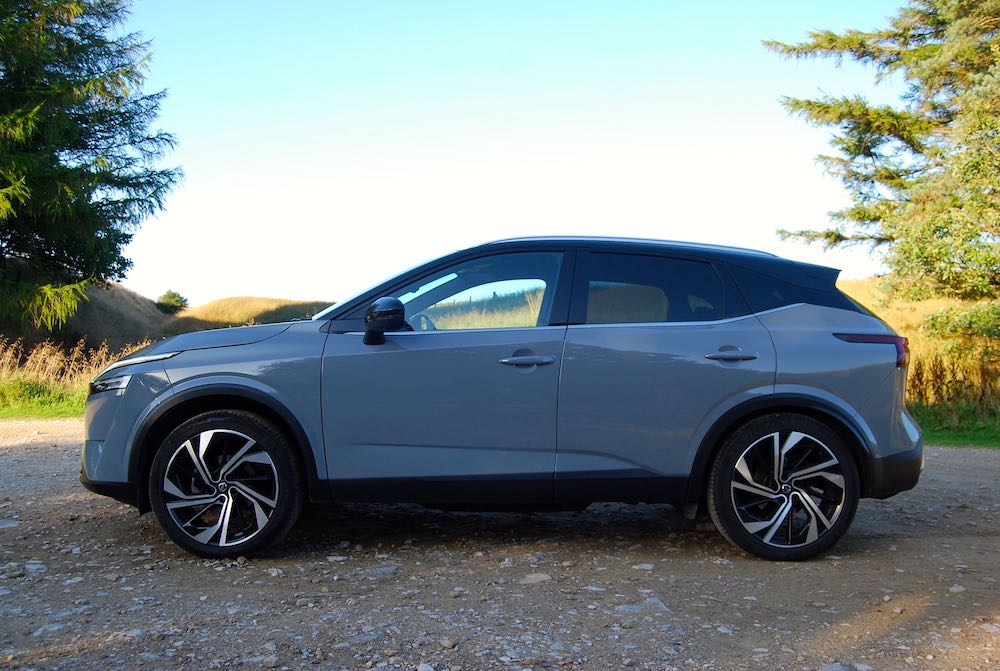 No full electric, no diesel but two new engines
Nissan's making huge steps forwards with electrifying its range, but for now at least, the Qashqai relies on some form of internal combustion or other. It's not quite that simple, though. You see, there's a new 1.3 litre mild hybrid DiG-T engine with 138 hp that comes in 2WD, manual transmission guise. The same engine comes with 156 hp – that's available with 2 or 4WD and choice of manual or automatic (CVT) gearboxes. All pretty standard, yes? Well, there's now also the option to have a 1.5 litre, e-Power Qashqai with 187 hp, except the engine isn't actually connected to the driven front wheels. What it does is provide power to an electric motor, and it's this that drives the wheels.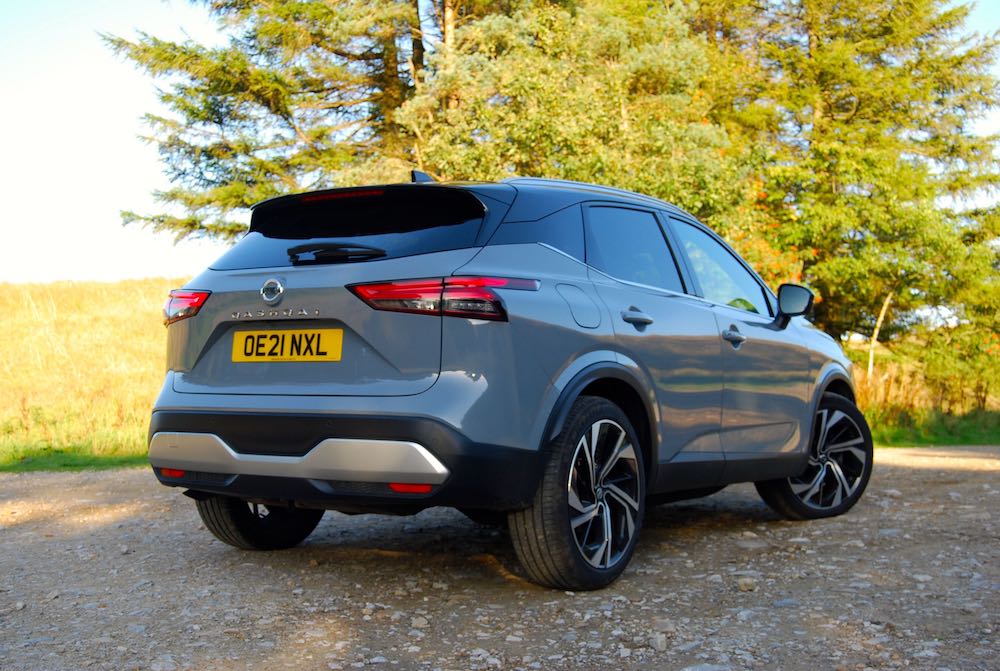 Prices start at £26,045
The Qashqai range starts at £26,045 and that gets you a 138 hp, 2WD 6-speed manual in Visia guise. This is the more powerful DiG-T engined Qashqai in range-topping Tekna+ guise with 2WD and Xtronic (CVT auto) transmission, and it'll cost you £38,815 OTR. That's just slightly less than the 4WD version of the same car and the e-Power Tekna+; they'll set you back £40,545 & £40,980 respectively.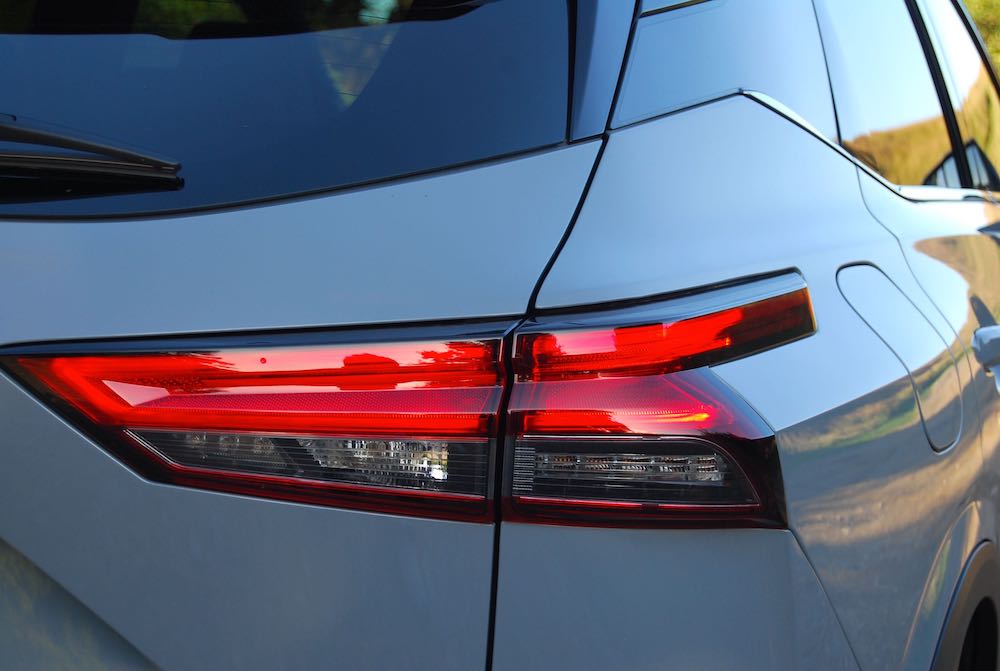 4WD option
Opting for the 4WD Qashqai only costs around £1,700 more than 2WD, and for that you get 5 drive modes. These include Eco and Snow which could come in handy, conversely you also get Mountain mode and Race, which probably won't.
This more conventionally powered Qashqai, then, with its 156 hp; how does it fare as a driving experience? As you might imagine it's not exactly dramatic. The 1.3 litre engine feels larger and does a good job of providing a decent chunk of torque at 270Nm. 0-62mph comes around in 9.2 seconds and it tops out at 124mph, not that you'll get near that in the real world. As usual, though, it's the CVT 'box that hamstrings the driving experience. It's not a bad CVT transmission, per se, it just has the usual whiny soundtrack at high revs. Our advice; save yourself some money and go for the manual if you really don't need an auto.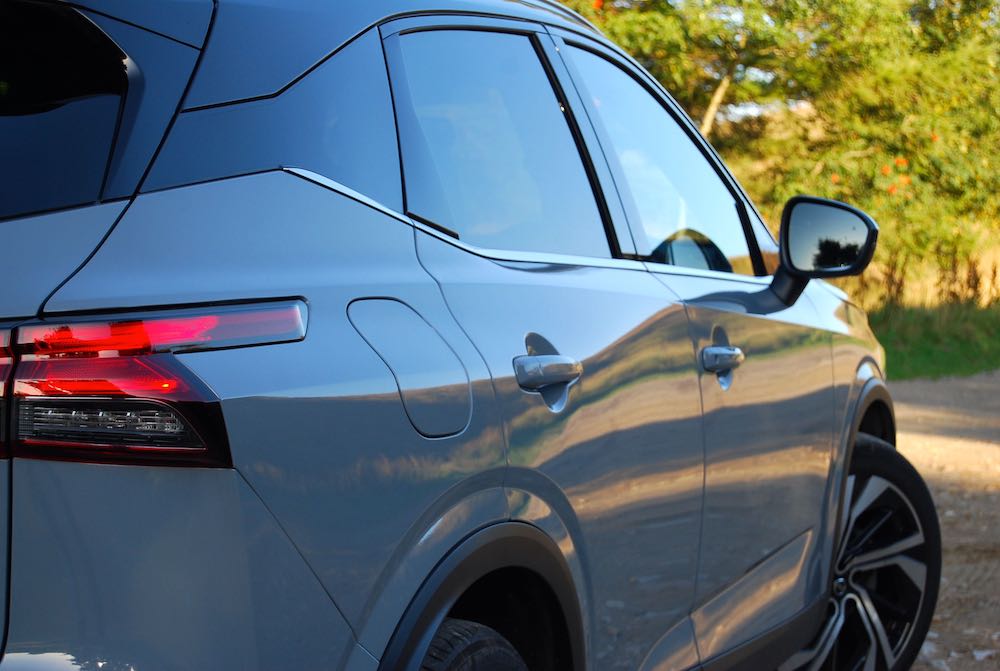 Maybe best to avoid top-spec
For your £38,815, this Tekna+ Qashqai comes with 20" diamond cut alloys, a Bose sound system, wireless charging, heads up display, lane keeping tech, 12.3" infotainment and even massage seats. If that sounds a tad pricey, for nearly £3k less (£35,975) you could go for the Tekna spec version or save even more and get this spec with that manual 'box for £34,075. The Tekna gets the same infotainment system, HUD, heated steering wheel, auto lights and wipers and a more forgiving ride on 19" wheels. And you won't miss the massage seats – they're not the most relaxing.
Inside the Qashqai it's all very functional, very family orientated as you might expect. It's more grown up than a Juke, preferring to concentrate more on being easy to get on with with wide-opening rear doors for easy child-loading and a 504 litre boot for the accessories they tend to come with.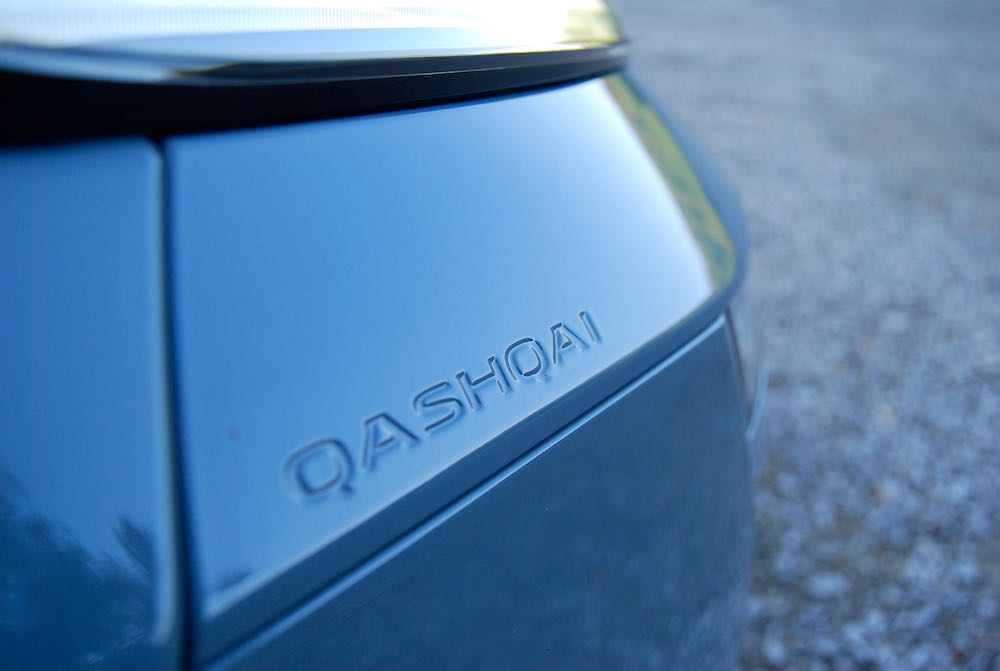 Should I buy a Nissan Qashqai?
The Qashqai is such a success story for Nissan, especially in the UK where it's built that it would take a monumental oversight to get it wrong. This new version moves the story forwards with advanced powertrains and even more driver-focussed tech. It may not be the most exciting but it does most things very, very well.
By Ben Harrington
Nissan Qashqai Tekna+ 158 Xtronic 2WD Specifications:
Engine – 1.3-l, 4-cylinder petrol, Transmission – CVT, Layout – Front engine, FWD, Power – 156bhp, Emissions – 146g/km CO2, Economy – 43.8mpg combined, Maximum Speed – 124mph, Acceleration – 9.2-s 0-62 mph, Price – £38,815 OTR
The 2022 Nissan Qashqai is available now. For full details go to: www.nissan.co.uk