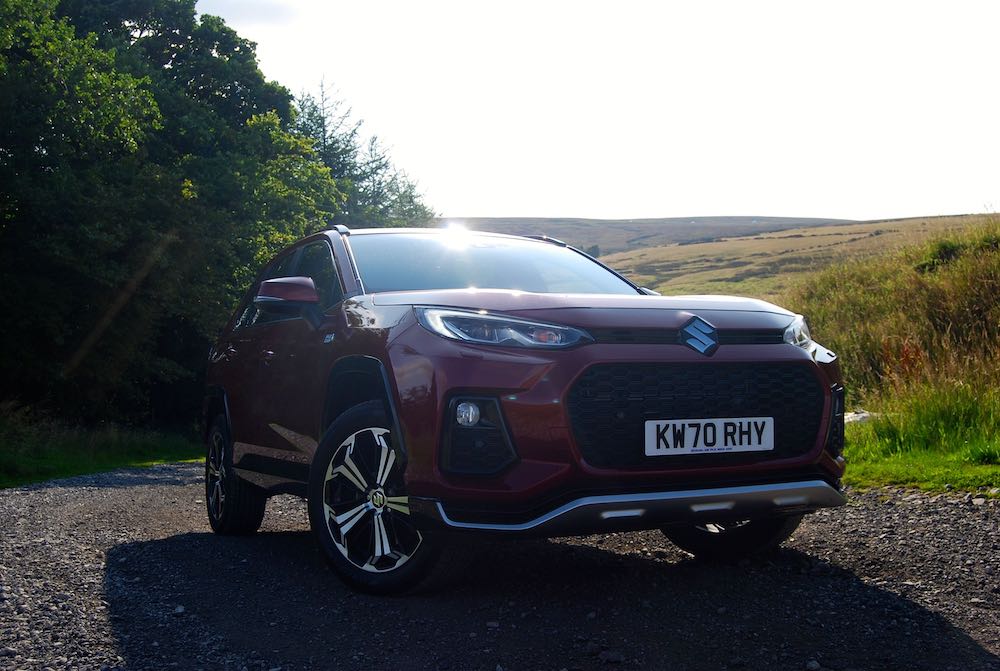 Suzuki Across
Ok, let's cut to the chase here. If you're thinking you've seen the new Suzuki Across before somewhere, it's because you have. Sort of. The Across is basically a Toyota RAV4 with a facelift and a Suzuki badge or three. No, this isn't the most poorly disguised piece of plagiarism since the doors opened at the Beijing Motor Show. Like the Swace it's a product of Suzuki's model sharing agreement with Toyota since the Japanese giant bought 5% of Suzuki in 2019.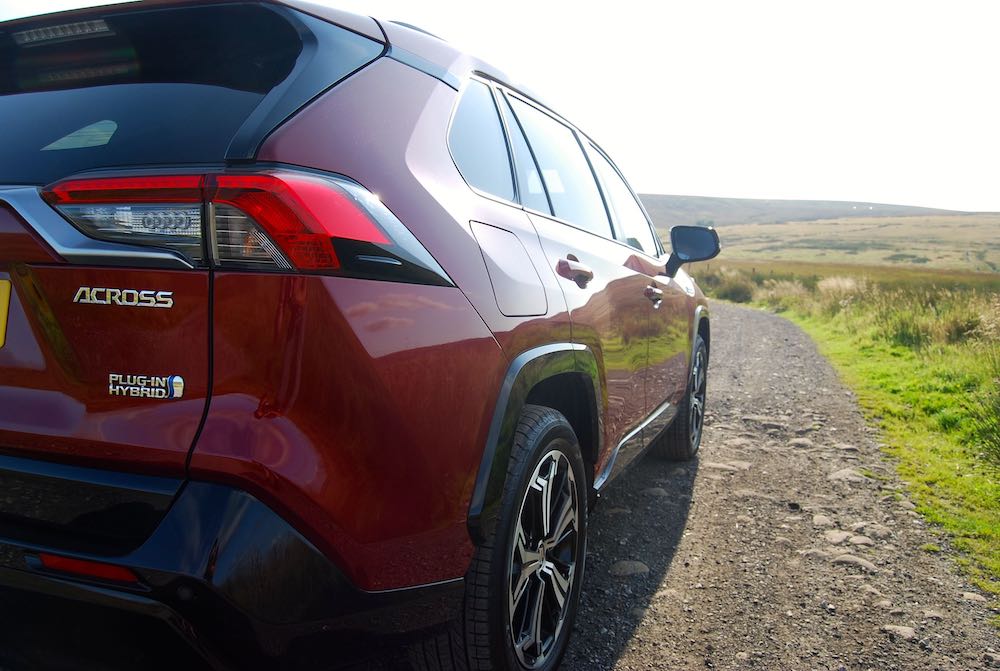 Pressure to go green
Why is this necessary, you may ask? Well, remember the rather excellent Suzuki Jimny and the fashion in which it was so abruptly removed from sale in the UK? That was due to it not being the cleanest or friendliest to the environment and since its withdrawal, Suzuki has gone to great lengths to clean up its act. Hybridising (yes, it's a word) their entire range has taken huge steps towards this, and that's why you'll notice that the only Across on sale is also a hybrid. We're talking 22g/km CO2 & over 280mpg – this is as clean as a mid-sized SUV gets.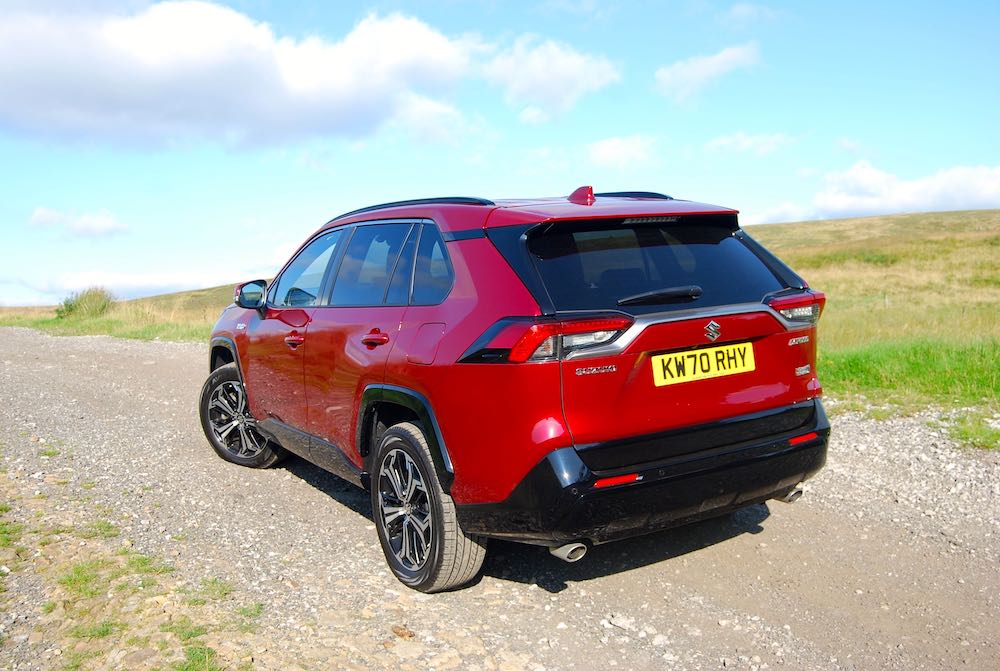 How much is the Across?
All good so far; Suzuki's added a premium flavour to its range which keeps it within the emissions regulations, and it's a rather good one. The downside? – well, the Across starts at £45,599, whereas the plug-in RAV4 it's based on starts at £42,650 and you can have a none plug-in hybrid RAV4 for £31,095 – there's no such option with the Across as it's not Earth-friendly enough.
There's only one spec available and, despite Suzuki's website claiming "you'll be spoilt for choice with the range of shades available", there's a grand total of six colours to choose from. You do get quite a lot of Across for your money, though. They all come 4WD with trail mode, 19" alloy wheels, heated seats – front and rear, a 9" multimedia system (that unexplainably doesn't come with nav) and a kick operated boot. Under the bonnet is a 2.5 litre, 4-cylinder Atkinson cycle petrol engine linked to a CVT 'box. This is mated to two electric motors – one for each axle and no link between the two, and they give a combined 306 bhp.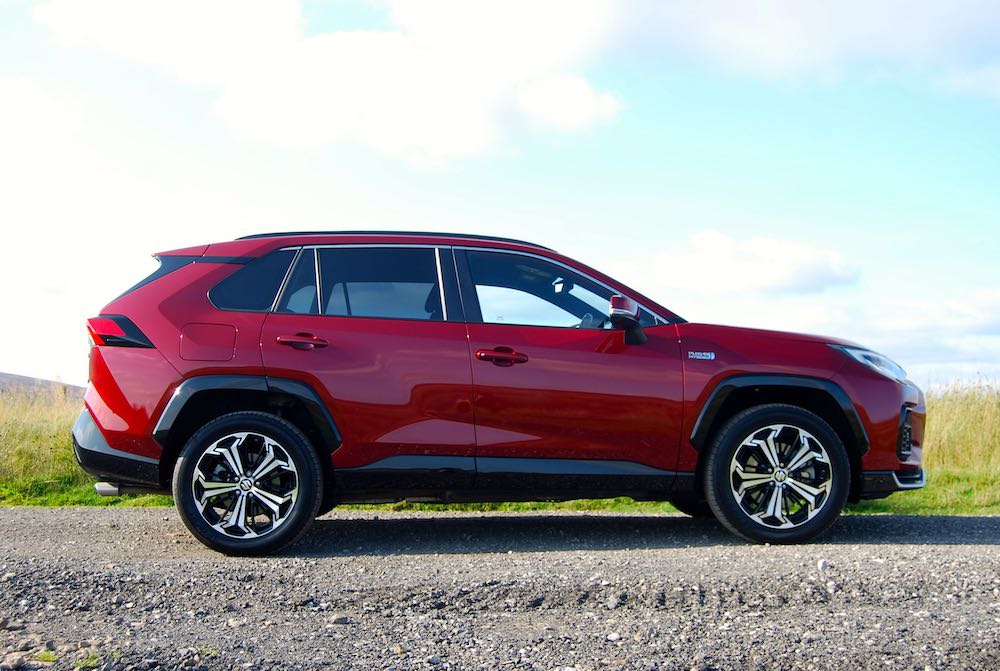 Is the Across fast?
That's quite a lot of horsepower for an eco-focussed kind of car, and it packs a lot of torque to go with it, too. What this means, should you put your foot down is a 0-62mph time of 6.0 seconds. That's not too shabby, but it's also not necessarily what you want to be doing in your Across as that CVT transmission and Atkinson cycle engine don't really sound like they enjoy being pushed. Of course, the Across's prime role in life to be clean and should you want to travel on electrical power only, it has a claimed 48 miles range. If conditions are less than perfect, though, and 99% of the time they will be, we'd rely on closer to the low 40s electric range we achieved on test – still impressively near to Suzuki's claimed range.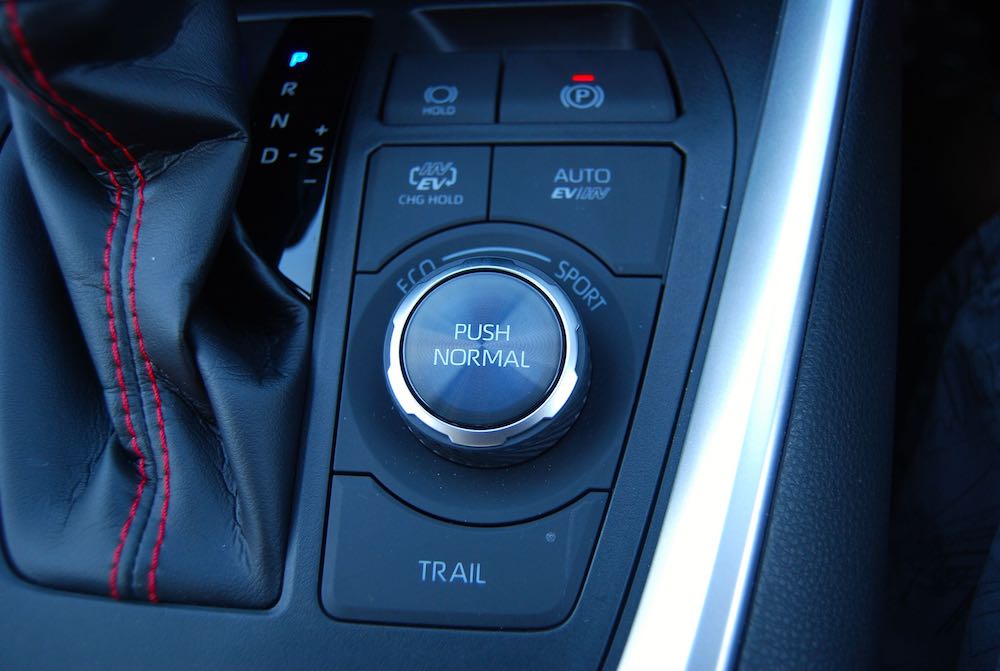 At 1940 kg kerb weight, the Across isn't as heavy as some of its rivals but it's not exactly featherweight either. There's some roll around bends but perhaps not quite as much as you may expect from a large, hybrid SUV such as this. The suspension absorbs bumps with assured quality, even mid corner, but the whole setup can get a touch crashy over especially damaged surfaces.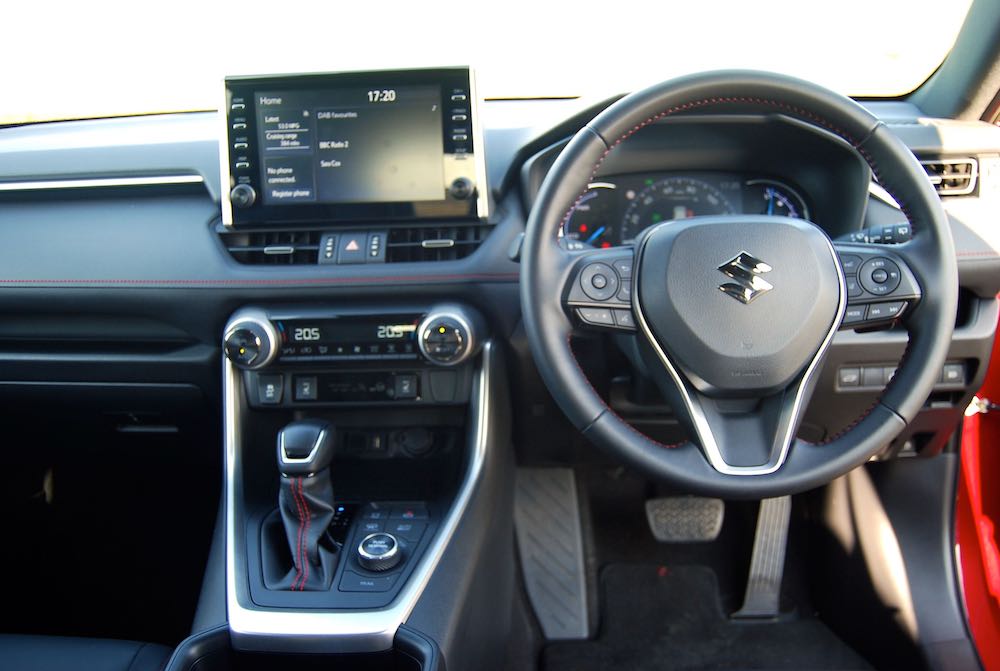 Apparent quality inside
Inside the Across the materials used are perhaps more opulent than we've come to expect from Suzuki and switchgear etc feels well constructed. That's hardly surprising when you consider the Across's Toyota roots, but look more closely and you may feel you want a bit more for your near £50k layout. The 'leather' upholstery isn't, nav's been deleted yet the button hasn't and there's still that slight overuse of buttons and switches Japanese brands have adopted over the years.
On the plus side, you do get plenty of room, especially in the rear which has loads of head and legroom in its heated leatherette seats. The boot has lost 50 litres of storage space to accommodate this PHEV's electrical gubbins so it's down to 490 litres but that's still not exactly pokey and its flat floor is very handy for loading and unloading. There's cubby holes aplenty for all the family to fill with detritus and the atmosphere inside is reassuringly serene, even at motorway speeds.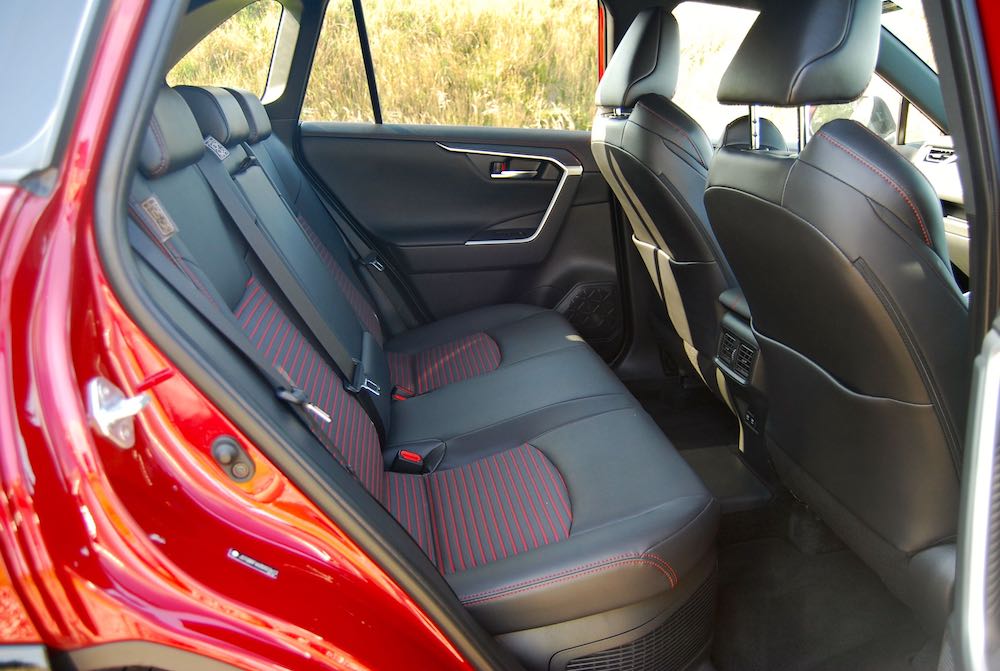 Should I buy an Across?
The Across is a step up for Suzuki – a brand more accustomed to budget offerings. They needed it, though, and they especially needed it in its most economical guise. It's just whether you want to pay this much for a Suzuki when the RAV4 from which it was spawned is arguably the more common sense option.
By Ben Harrington
Suzuki Across PHEV Specifications:
Engine – 2.5l Atkinson petrol & 2 electric motors, Transmission – CVT, Layout – Front engine, 4WD, Power – 306bhp, Torque – 227Nm, Emissions – 22g/km CO2, Economy – 282mpg combined, Maximum Speed – 112mph, Acceleration – 6.0-s 0-62 mph, Price – £45,599 OTR
The Suzuki Across is available now. For full details go to: www.suzuki.co.uk