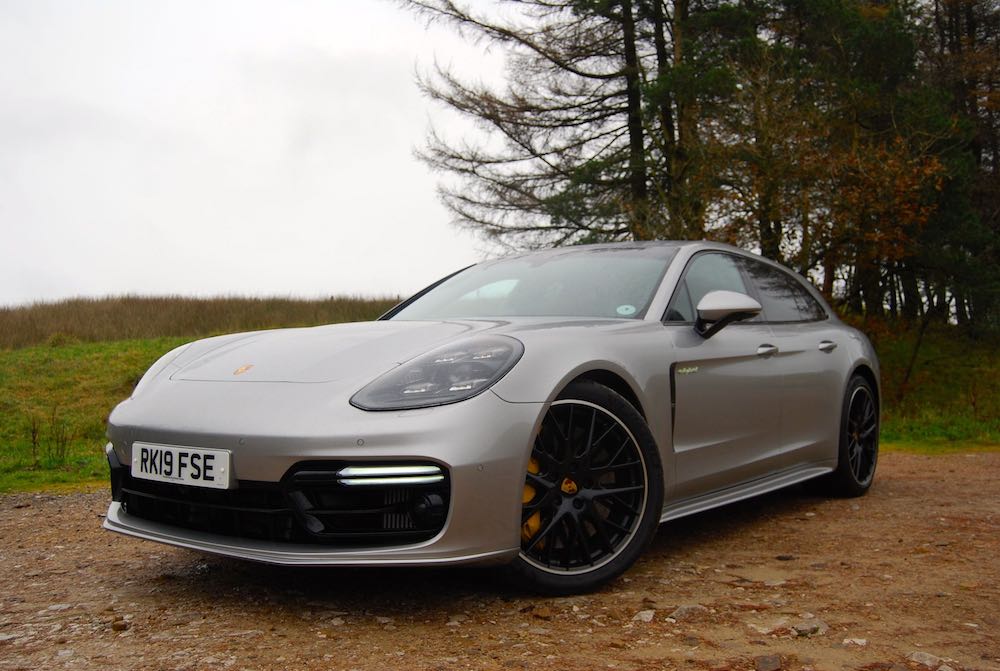 Despite being unashamedly a manufacturer of things that move quickly, first and foremost, Porsche have always had a pretty good reputation for practicality and making relatively frugal cars, too. Look at their mainstay; the 911 – it's generally less thirsty than the competition, and the majority of 911s have 4 seats (ish) and a boot. I'm convinced this goes some way to explaining its longevity.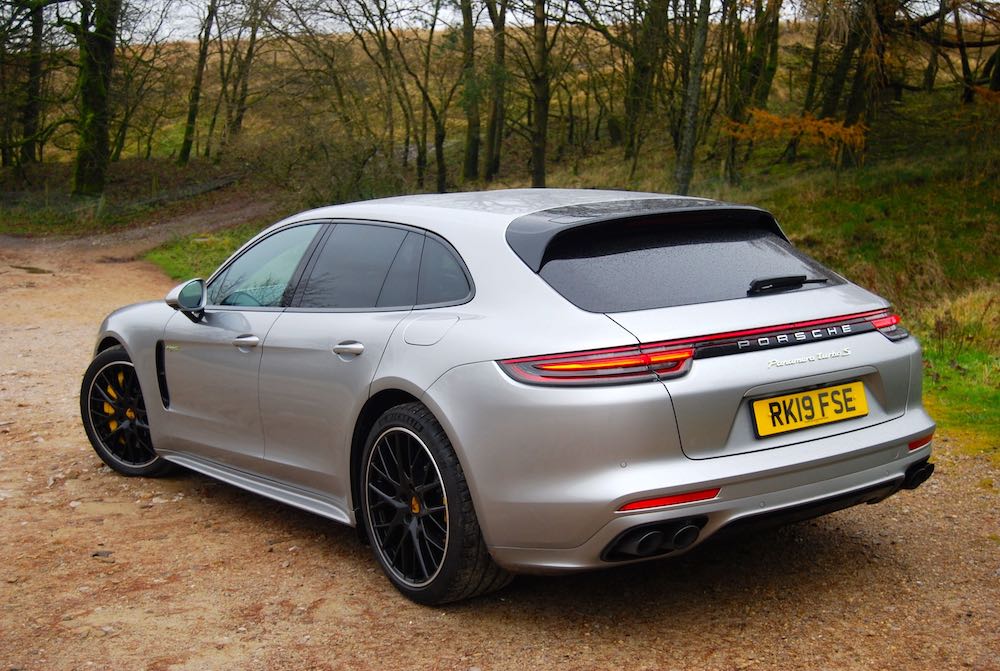 Enough of the past, though, what about the future? Porsche have started taking electric cars very seriously, and, by all accounts, their all-electric, four-door sports car, the Taycan, is something that could realistically get the most devoted Tesla owners weighing up their options.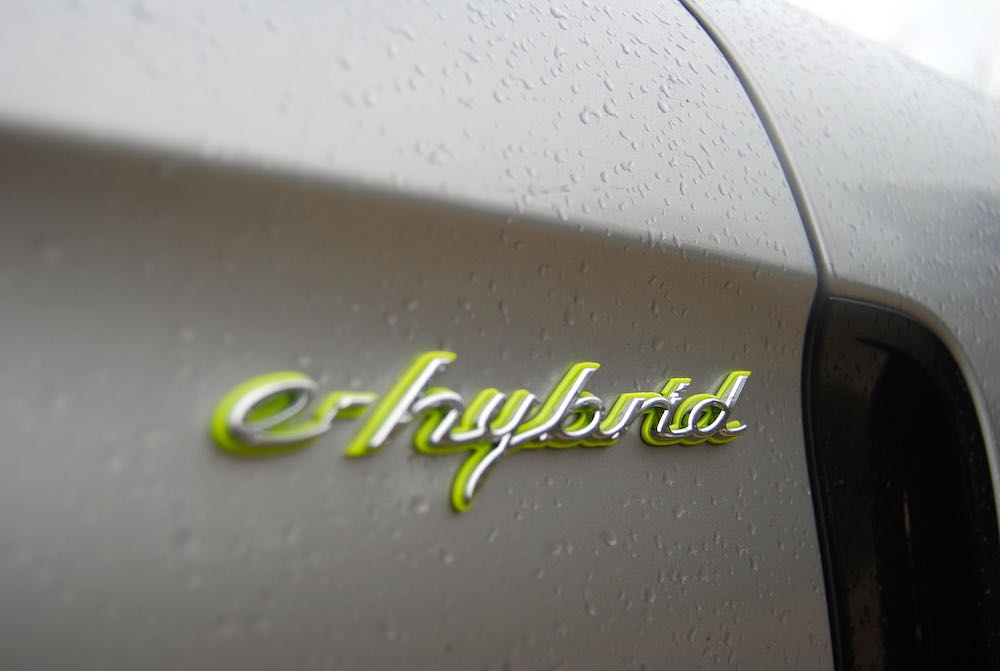 Panamera Sport Turismo
The Taycan isn't Porsche's first economically minded, high-voltage four-door, though. This is the Panamera Turbo S E-Hybrid Sport Turismo to give it its full name, and there's a heck of a lot to it.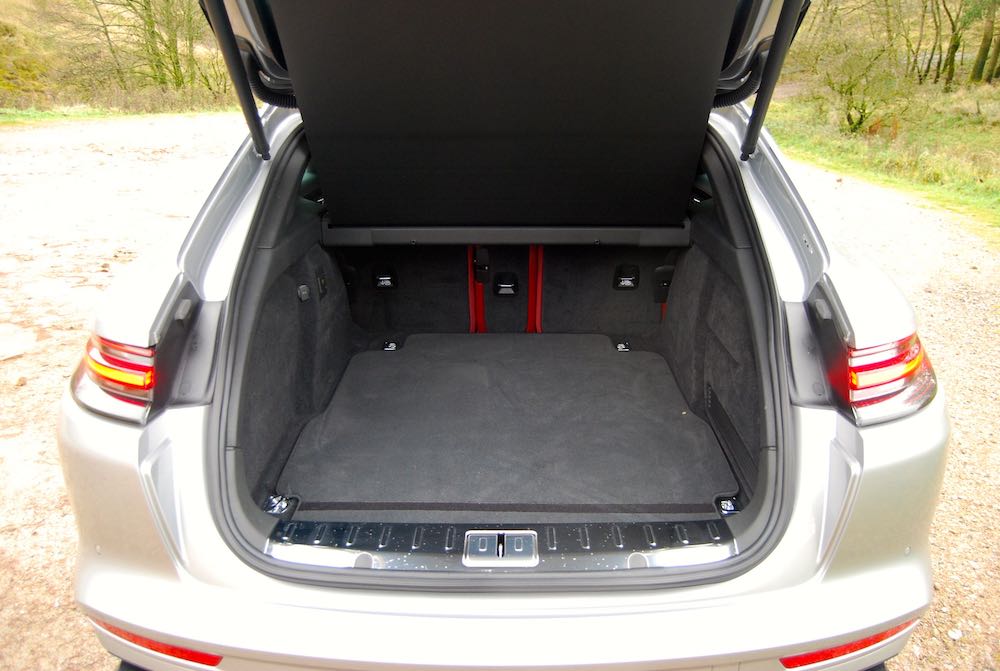 The latest 'normal' Panamera is a huge improvement on the original in the looks department, with its awkward rear end having been re-proportioned entirely and now sporting that signature Porsche full-width rear light. This is essentially a Panamera estate, though, so it's another example of Porsche getting all practical again. Not only does the shooting brake design add luggage capacity, but it suits the Panamera rather well.
Super Unleaded + Electricity
Look under the boot floor of this particular Panamera Sport Turismo, though, and you'll see why it's lost a few litres of luggage capacity. We're all fairly accustomed to meaty orange cables in cars now, basically carrying electricity from batteries to motors, and that's what you'll find in this case.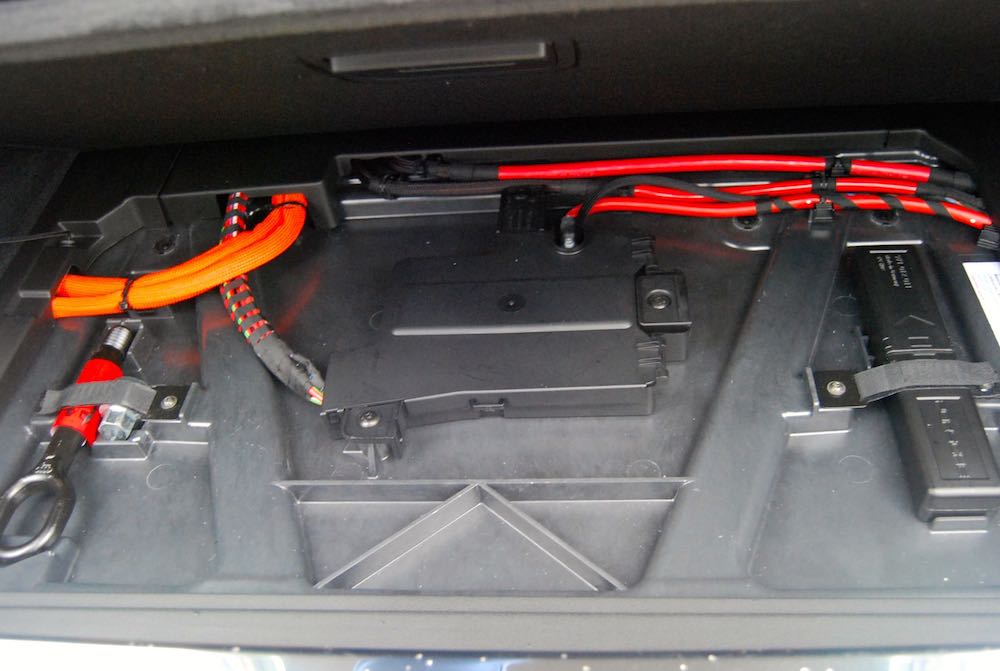 Specifically, if you were to strip away all the orange gubbins, you'd find an electric motor providing 100 kW, or 136 hp. Doesn't sound much? Maybe the 400 Nm torque will resonate a bit more? There are two E-Hybrid Panamera Sport Turismo models available, the Turbo S we have here and the Panamera 4; both of them use the same electric motor, providing the same power to work in unison with what's under the bonnet.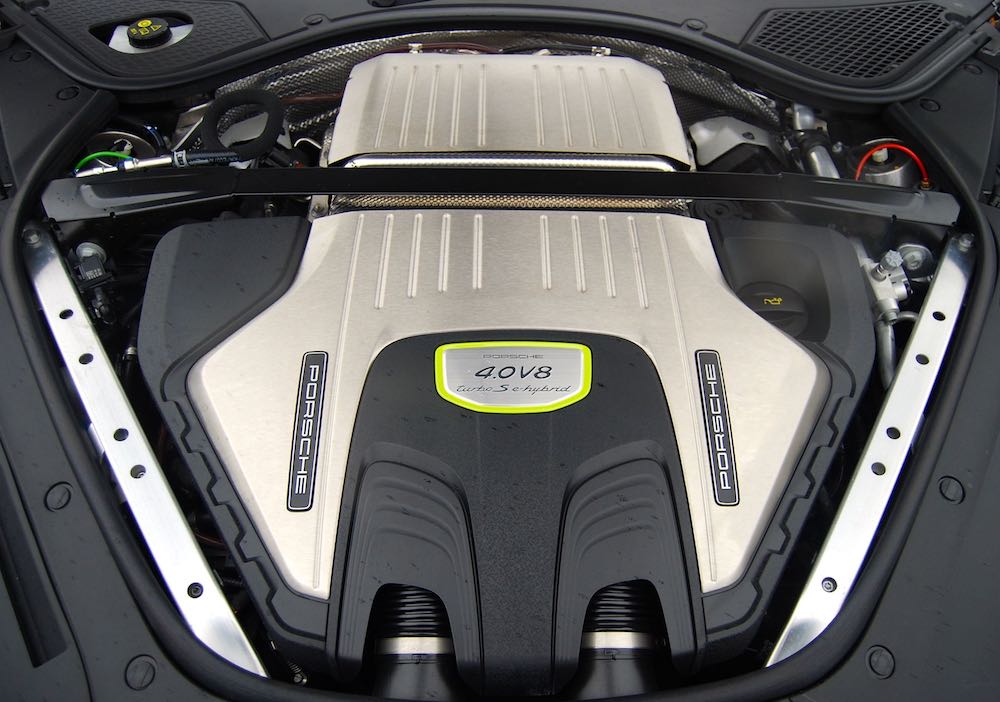 Non-Turbo? – Not Necessarily
In case you're unaware of Porsche's nomenclature policy these days, Turbo, or the lack of Turbo on the engine/boot lid doesn't actually relate to how the engine's aspirated. This is the all-singing, all-dancing Turbo S model, and, yes, it does have a 4.0l, twin-turbo V8 providing a not insignificant 550 hp. So that's 680hp with the electrickery thrown in.
Should you go for the Panamera 4, though, which is nearly £60k cheaper, you still get a turbo-charged engine, it's just that one's is a 3.0l V6 and it puts out a measly 326 hp. Got it? Good.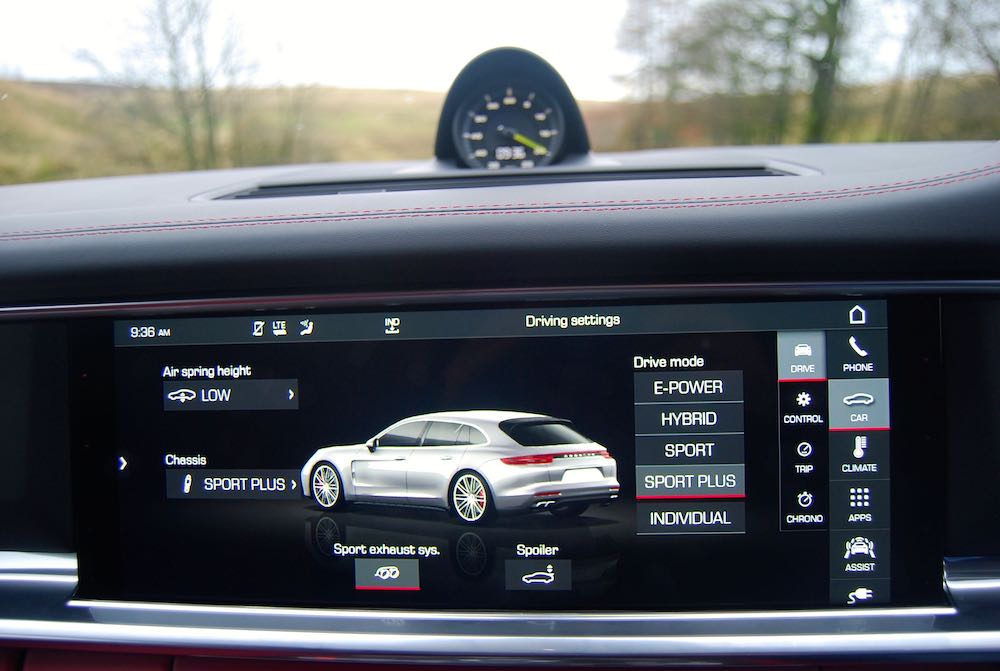 23 Miles Electric Range
Anyway, back to the electric side of things. There are four drive modes accessed via a little dial on the steering wheel; E, H, S & S+ – it doesn't take a degree in rocket science to figure them out. The default on startup is E, and Porsche claim a 22-23 mile range without even starting the engine, and even in cold, non battery-friendly conditions, this was pretty accurate. This is how it achieves a 76g/km CO2 rating and official economy of 74.3mpg.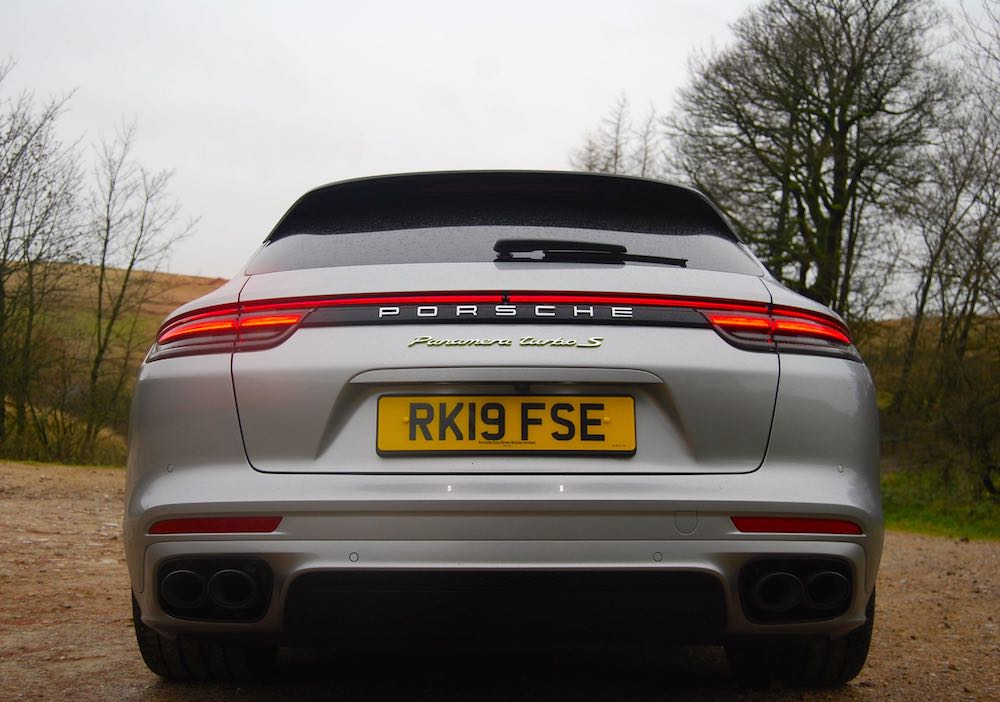 Should you choose to drive your Panamera around as a hybrid, there are three further options within this mode; Auto, Hold & Charge. This is where initial setup can start to feel a bit Marty McFly, Delorean-esque, as you're scrolling through menus, searching for the optimum way to get back to the future.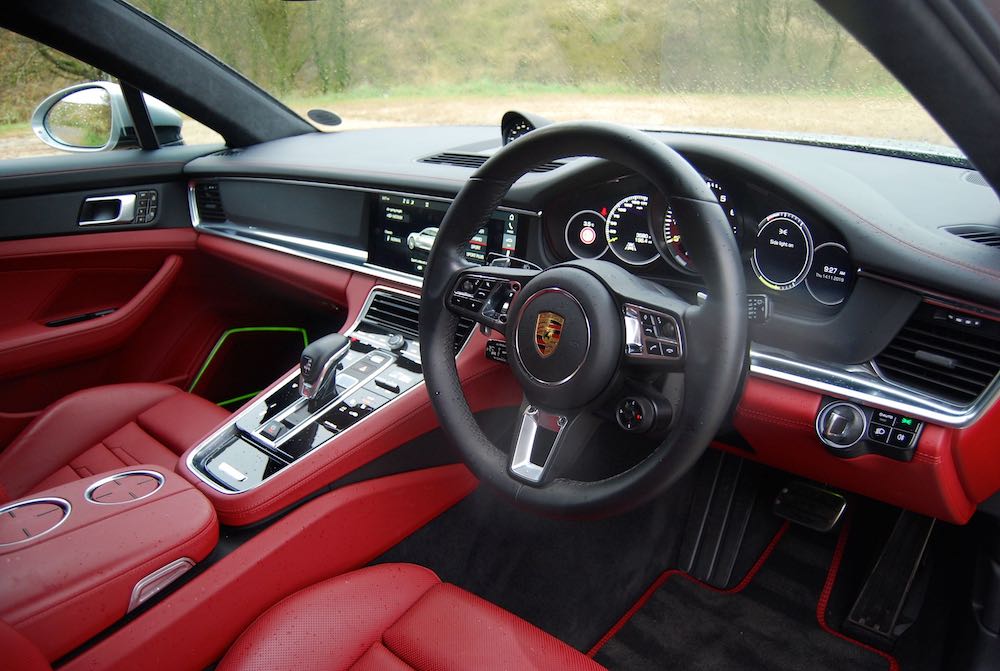 Always Use The Sat-Nav
Porsche recommend that you input your destination into the sat-nav on every long journey, even if you know where you're going. The reason behind this is if the nav knows the route, it'll calculate which power source to use at any particular location, taking gradients etc into account. In real-world testing, we managed a 170 mile motorway journey using just 40 miles of available petrol range and without draining the batteries. Clever, eh?
Basically, auto will switch seamlessly between electricity and fossil fuel, only awaking the beast when need demands and leaving it sleeping otherwise. Hold will attempt to maintain the level of battery charge, so it'll revert to the V8 more often and Charge will mainly use the engine to not only provide power but, as the name suggest, charge the batteries too.
Porsche vs Mitsubishi
To be honest, anyone who's driven a PHEV like, say, an Outlander will feel entirely at home with the power source switching back and forth. What's decidedly unlike anything you my not have driven before is what happens when you say sod the fuel returns and put the Panamera E-Hybrid in either of the sports modes, and floor it.
Remember the first time you taxied to the end of the runway and the pilot literally headed for the horizon? Well, it's not that dissimilar. Like a plane, this thing is not light, thanks to batteries and various motors, this Turbo S is 2.4 tonnes of not light. Yet, somehow, it launches its significant mass from 0-62 mph in 3.4 seconds. Three. Point. Four. Seconds.
20 Seconds of Heaven
Even in the most humdrum drive modes, there's a little, inconspicuous button you can press that will give you up to 20 seconds of everything the Panamera E-Hybrid's got, all 680 bhp of it. Need another 20 seconds' worth? – you just press the button again.
Yes, the V8 under the bonnet has twin-scroll, twin-turbos, but the 400 Nm torque from the electric motors kicks in instantly – like a big anti-lag system. When the conventional petrol engine gets its stuff together, there's a second shove in the back as they work in unison whilst simultaneously trying to beat each other to get over the finish line.
Carbon Brakes As Standard
A potential 192 mph later, and 2.4 tonnes takes some stopping. The Turbo S Panamera comes with carbon-fibre ceramic disks, four-pot monobloc calipers at the rear, ten-pot calipers at the front. They take some warming up until they feel ready, and do a fair bit of squeaking until they are, but once they're there, brake-fade is eliminated and the confidence to come to a halt is unlike any conventional steel-disc setup.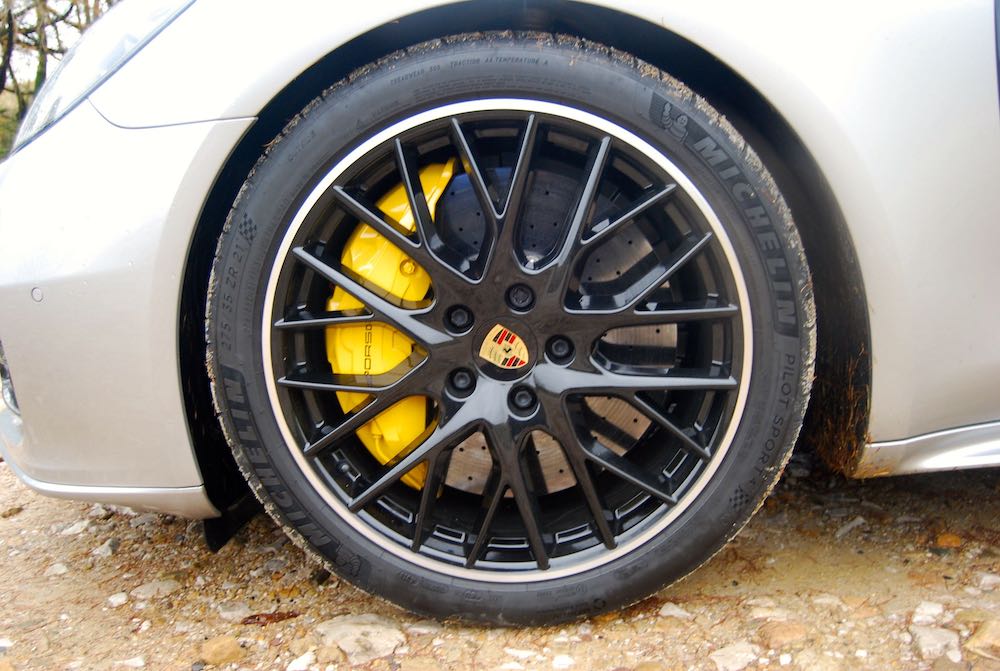 E-Hybrid or not, all Panameras are 4WD, so there are levels of grip befitting of a Porsche. However it's driven, though, when something's over 5 metres long, nearly 2 metres wide and weighs, well, you know how much it weighs, it's never going to feel sprightly and lithe. Despite being fairly evenly balanced, front to rear, if you start throwing the Panamera E-Hybrid around, it's not the most natural feeling in the world. The optional 4-wheel steering on our test car has the dual effect of smoother high-speed manoeuvres and reducing what would otherwise be a pretty sizeable turning circle. Hit some imperfections in the road, though, and that extra weight of the batteries in the back makes its presence felt.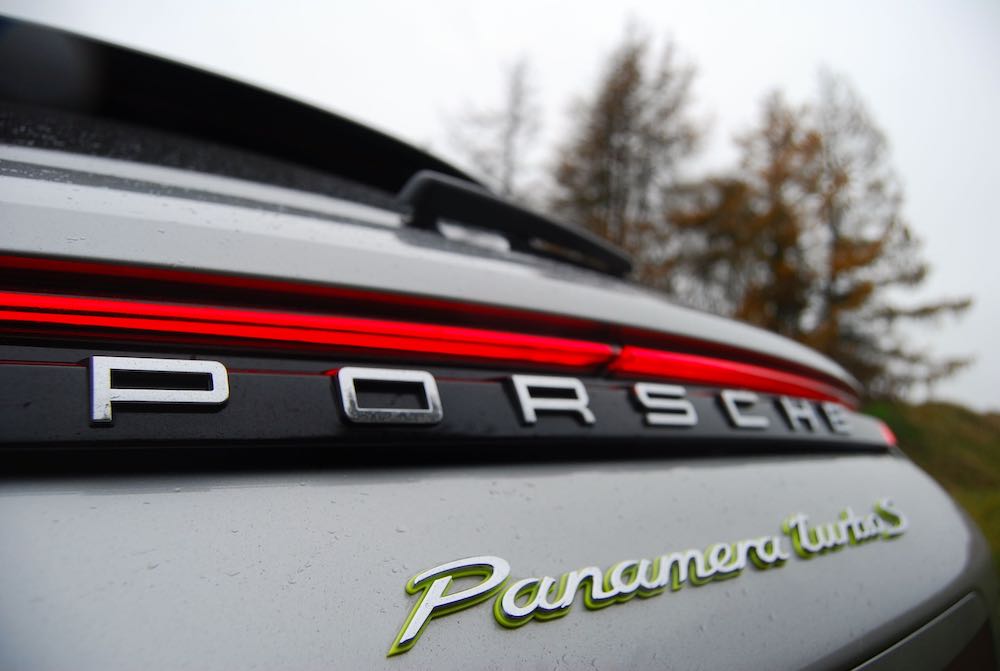 Should I Buy a Panamera E-Hybrid?
It's hard to rate the Porsche Panamera Turbo S E-Hybrid Sport Turismo, mainly because there aren't many hybrid sports estates that'll do nearly 200mph and cost £142k out there to compare it to. If you want to combine pace, looks, economy, a premium badge and some downright practicality – look no further, but when the lesser, none-Turbo S version costs nearly £60k less and still does 0-62 mph in 4.6s, you might want to look there first.
By Ben Harrington
2019 Porsche Panamera Turbo S E-Hybrid Sport Turismo Specifications:
Engine – 4.0l V8 & 100kW, Layout – Front engine, 4WD, Transmission – 8-speed PDK, Power – 680hp, Acceleration – 0-62mph – 3.4s, Maximum Speed – 192 mph, Maximum Torque – 850Nm, Economy – 74.3mpg combined, Emissions – 76g/km CO2, Price – £142,279 OTR, £166,428 As Tested
The 2019 Porsche Panamera is available now. For full details go to: www.porsche.com