Despite losing two of its potential seven seats to its own electrical gubbins, the Outlander PHEV has long been the biggest selling hybrid in the UK & one of the biggest in Europe, offering SUV looks and capability alongside attractively low running costs.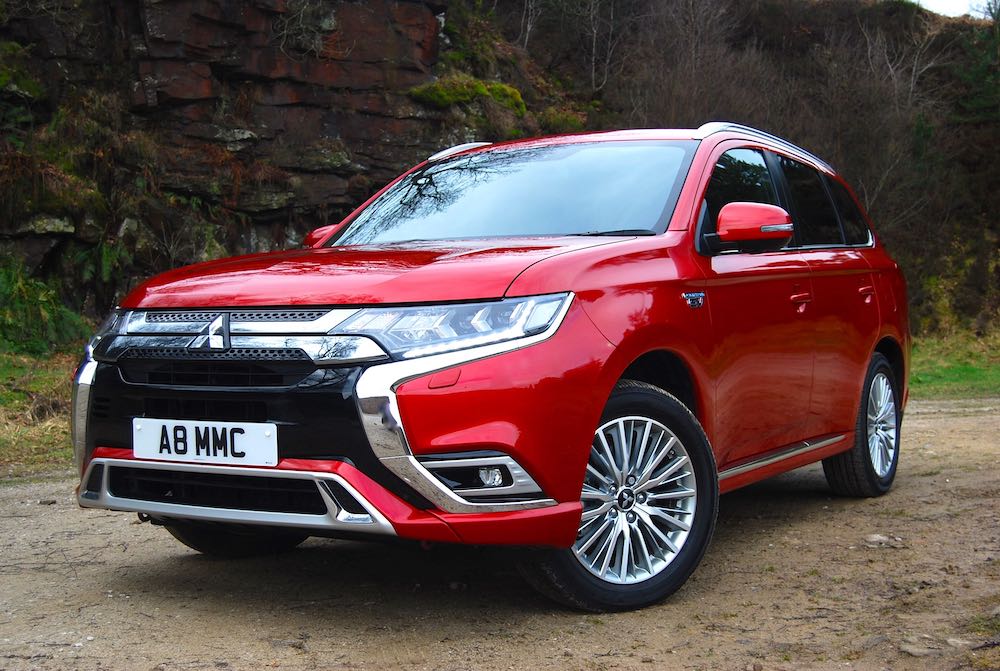 Outlander PHEV
The recent increased popularity of plug-in hybrids was due, in part, to a £2,500 government subsidy. The more cynical amongst us would say this wasn't going to last forever, and they were right, and it's now only pure electric vehicles that the government seem to want us to buy. That means that the Outlander PHEV's starting price has been elevated to a substantial £36,755, although, at time of writing, Mitsubishi are offering a familiar sounding £2,500 towards your deposit if you opt for their PCP finance deal.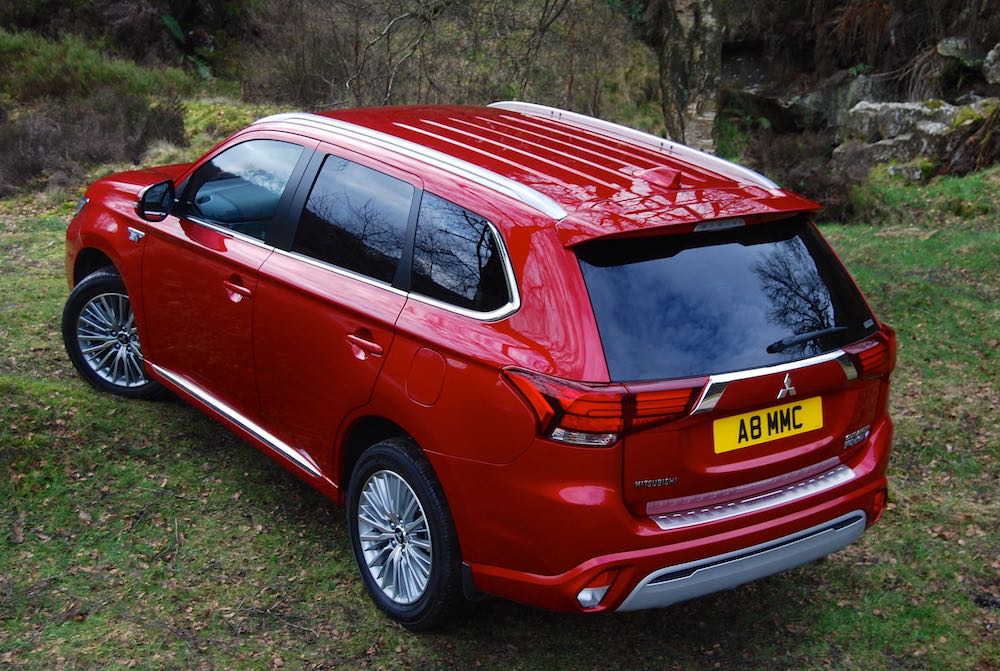 New 2.4l Engine
The Outlander PHEV has seen a recent overhaul, with a new electrical motor and a new, 2.4l petrol engine, plus tweaks to suspension & brakes, amongst other things. Cosmetic and interior updates are limited at best, with some new wheels and LED headlights being about all she wrote. With so many manufacturers now offering their own take on the hybrid SUV, though, and some being cheaper, does the Outlander PHEV have what it takes to keep up?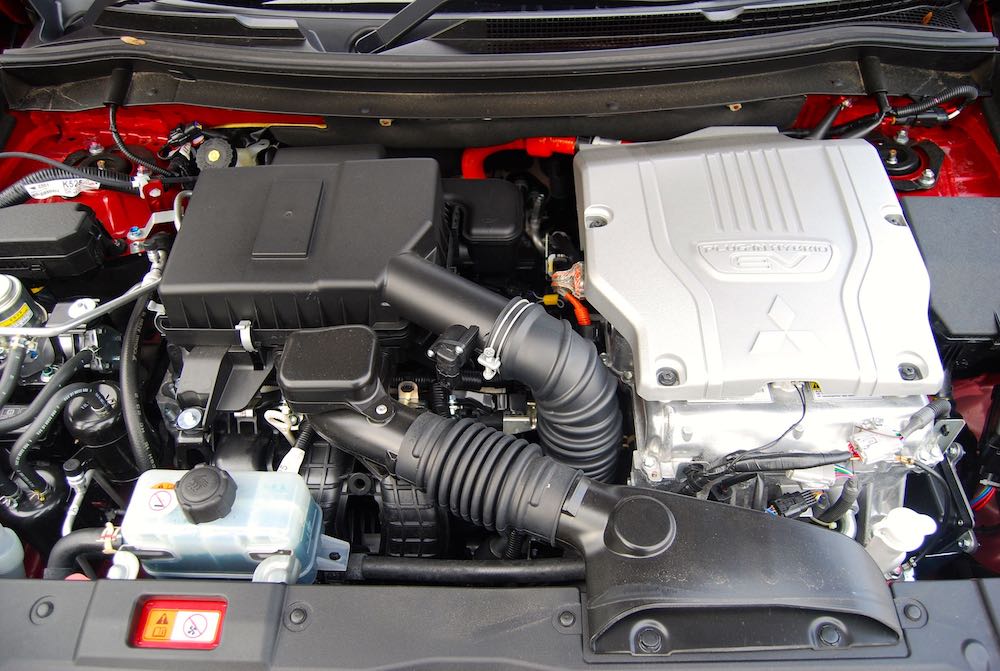 The fact is that, despite many manufacturers now offering their own PHEVs, the Outlander is pretty much on its own in terms of size. Yes, there's Volvo's XC60, but that's over £54K for the hybrid version. Kia make a hybrid version  of their Niro, even a self-charging one; it's cheaper at under £30K, it has the same amount of seats as the Outlander PHEV, but it's quite a bit smaller.
That doesn't mean something won't come along soon that offers everything the Outlander PHEV does for similar money, so what have its updates done for it?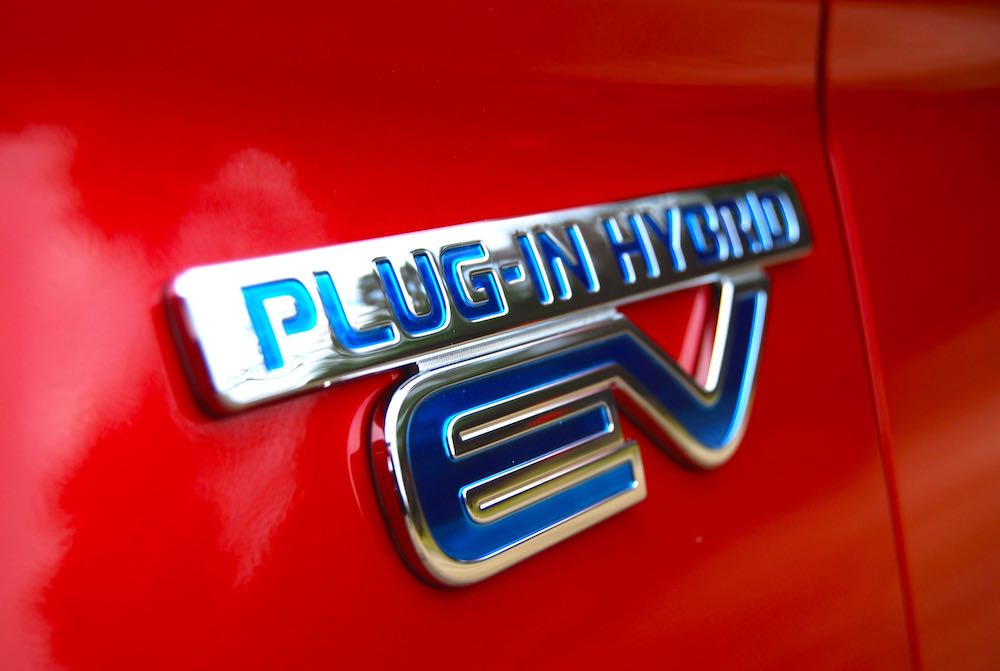 The Same Basic Formula
The good news is that Mitsubishi haven't gone messing around with the Outlander PHEV's basic formula. There's an electrical motor for each axle (they're not linked, though), plus a petrol engine that drives the front wheels when required. The transmission is automatic, and the electrical and conventional motors switch power production between themselves seamlessly – you don't have to take any part in it if you don't want to.
Its new 2.4l petrol engine is more powerful (up to 133bhp from 119bhp), plus it's quieter. That's a good thing as the previous model did sound like it was labouring under hard acceleration. The tweaks to the suspension do make for a more comfortable ride, couple this with improved sound deadening and motorway cruising is far more enjoyable.
Despite these improvements to the suspension and brakes, it's quite obvious that the Outlander PHEV is still a heavy car. Try some enthusiastic driving, especially over a less than perfect surface, and those batteries in the back can make for a bit of a pendulum effect.
Upgraded Electrical Motors and Batteries
It's not just the 'normal' engine that's been upgraded, though, the electrical motor powering the rear axle provides an extra 10KW. The batteries have an extra 15% capacity, too, meaning a claimed electric-only range of 28 miles.
Inside the Outlander PHEV things are pretty-much exactly the same as the previous generation. That's not a bad thing – the plastics used are of good quality, as is the switchgear, and the seats are large and comfortable. Unfortunately, Mitsubishi also still refuse to include sat-nav on any Outlander PHEV, regardless of spec, arguing that the popularity of smartphones' nav renders it unnecessary.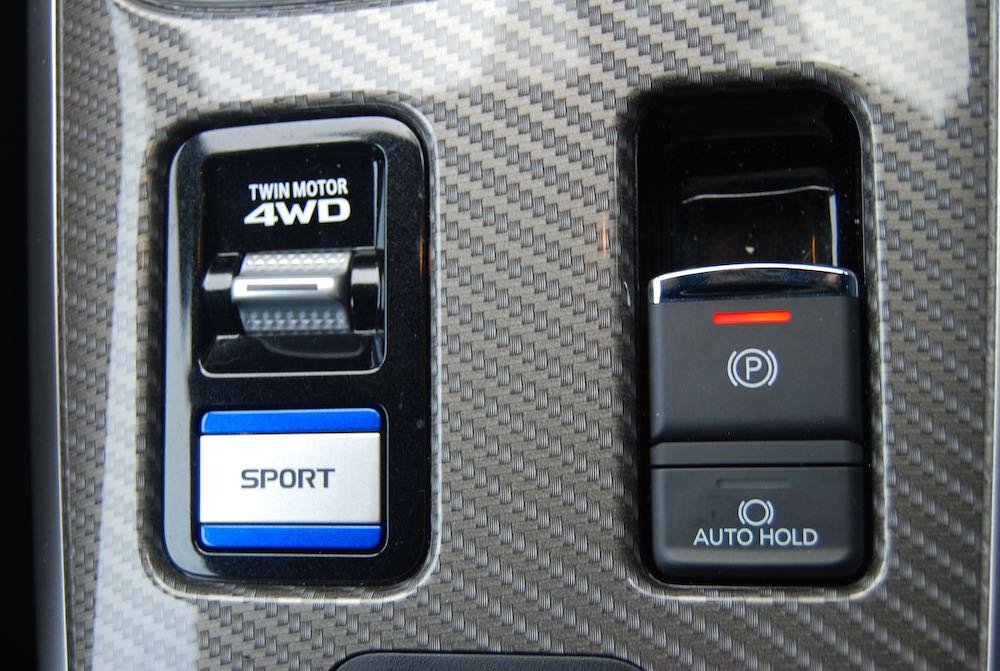 Lots & Lots of Driving Modes
If you do decide to go for an Outlander PHEV I'd be sure to listen to the salesman's advice regarding actually driving the thing, or you could be in line for some serious scrolling through the handbook. There's buttons and modes that you may not have even come across before, such as Save/Charge, EV, Two 4WD modes, Sport(!), Eco and a Battery Regeneration mode that's adjustable across six levels. Even if you feel that these settings are familiar, getting the correct ones for any particular situation could involve guesswork if you don't know what you're doing.
Should I Buy A Mitsubishi Outlander PHEV?
Even without the government's subsidy, the Outlander PHEV remains a cheap car to run, especially for company car drivers with its 13% BIK rating. If you can charge it both at home and at your (fairly local) workplace, the combustion engine becomes almost redundant, cutting your fossil-fuel bill substantially. It is a shame it doesn't come with seven seats, but if you can cope without, you do get a lot of car for your money.
By Ben Harrington
Mitsubishi Outlander PHEV 4H Specifications
Engine –2.4l 4-cylinder petrol & 2x electric motors, Layout –Front engine, 4WD, Transmission –Single-speed auto, Power –240hp combined, Acceleration –0-62mph – 10.5s,Maximum Speed –106mph, Economy –159.5 mpg combined, Emissions –40g/km CO2, Price – £39,500 OTR.
The Mitsubishi Outlander PHEV is available now, priced from £36,755. For more details go to: www.mitsubishi-cars.co.uk