More and more manufacturers have a special vehicles project these days, offering something a bit different from the norm. Range Rover have their SVR (Special Vehicle Racing), spawned from Jaguar Land Rover's SVO (Special Vehicle Operations) and Mitsubishi have their own project, handily called SVP (Special Vehicle Project).
Mitsubishi L200 Barbarian SVP II
This is actually the second L200 Barbarian SVP, hence its SVP II nameplate. Like the look of it? You'll have to be quick as only 250 are marked to hit our shores; 125 in Atlantic Grey and 125 in Diamond Black. To prove its exclusivity, the number assigned to your particular L200 SVP will be stitched into the front headrests…………..in orange.
He Say…………….Yes!
And orange had better be your thing, because it's been liberally smattered all over every L200 Barbarian SVP. The wheels, head & taillight surrounds, roof rails and door recess covers are orange, and the Del Monte effect shows no sign of abating on the inside either. Even the puddle lamps are orange.
Other, slightly less orange upgrades include leather seats with suede-ish inserts, extended wheel arches, new side steps that are apparently inspired by shark's fins and a bespoke grille. All of this, plus more visual upgrades really alter the L200, almost beyond recognition and give it a presence that'll stand out in any crowd, on or off road.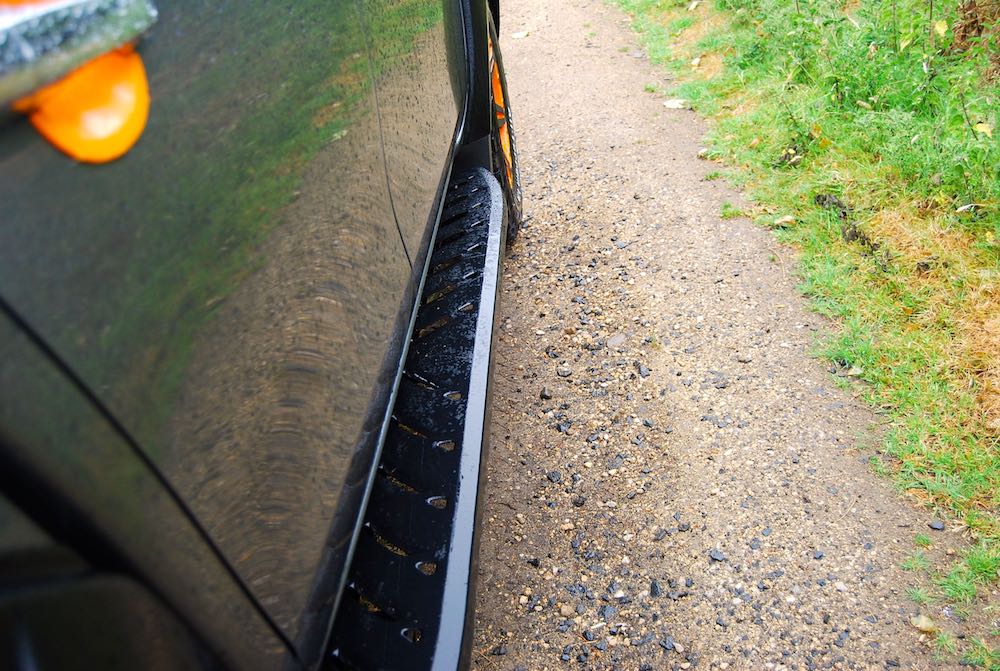 Soft Opening Tailgate
One upgrade that might go unnoticed at first glance is the soft opening tailgate with spring assist. It's similar to the system on Isuzu's D-Max; it doesn't sound like much but it takes away the fear of that tailgate dropping on, say, a toddler's head when you've got your hands full.
Any Mechanical Upgrades?
If you're wondering whether there's any actual mechanical upgrades to improve the L200 Barbarian SVP off road, the answer's no. The standard L200 is already very capable away from the tarmac thanks to its Super Select 4WD system,  but this is no Arctic Truck overhaul. The only improvement you may notice between the SVP II and a standard L200 are those BF Goodrich All-Terrain tyres. They're properly set up for getting maximum grip on loose surfaces, not only that but that white script means you'll look cool, even if you do get stuck.
The engine is the same 2.4l diesel you'll find in other L200s and you still have the choice of a 6-speed manual or 5-speed automatic transmission. Economy is 39.8mpg combined for the manual, 37.7mpg for the auto, emissions are 185g/km CO2 & 196g/km respectively.
How Much will a L200 Barbarian SVP II Cost?
The SVP II demands a circa £3K premium over the equivalent 'normal' Barbarian model, the manual will cost you £30,410 and the automatic £31,810, both plus VAT.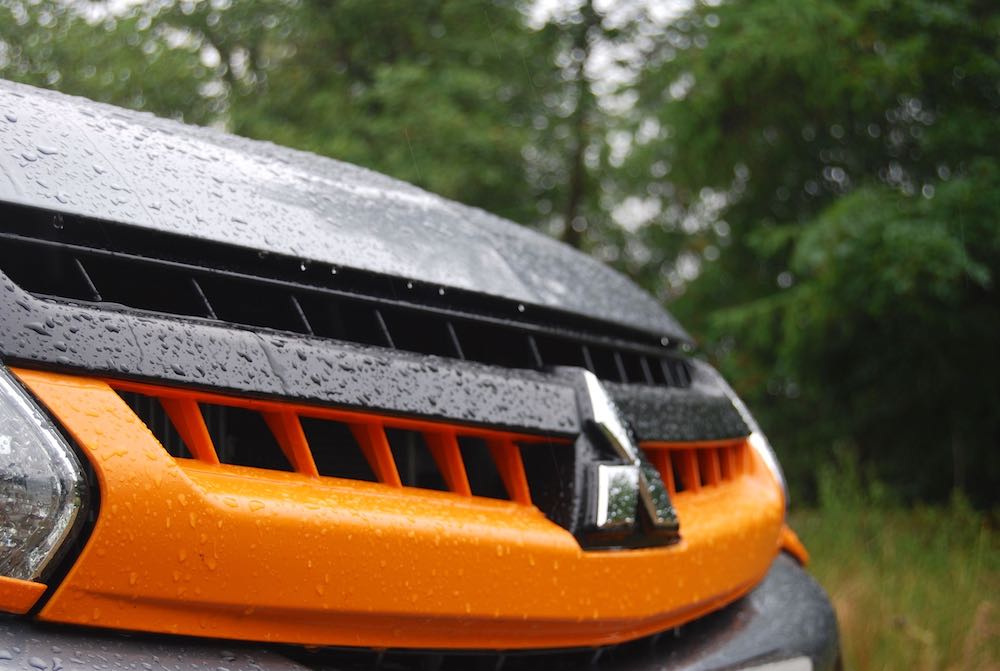 Be Quick, Though
If it's subtle you're after, the L200 Barbarian SVP II possibly isn't for you. If you want to add a bit, well, a lot more visual pzazz to what's already a capable, refined double-cab pickup, look no further. Be quick, though, the SVP II is a very limited edition and you'll not find anything quite like it.
By Ben Harrington
Mitsubishi L200 Barbarian SVP II Automatic Specifications
Specifications; Mitsubishi L200 Barbarian SVP II, Price – £31,810 + VAT, Engine – 2.4l Common Rail Diesel, Layout – Front engine, 4WD, Power – 178bhp, Torque – 430Nm, Acceleration – 11.8s 0-62mph, Maximum Speed – 109mph, Emissions – 196 g/km CO2, Economy – 37.7 mpg combined
The Mitsubishi L200 Barbarian SVP II is on sale now, for full details go to; www.mitsubishi-cars.co.uk