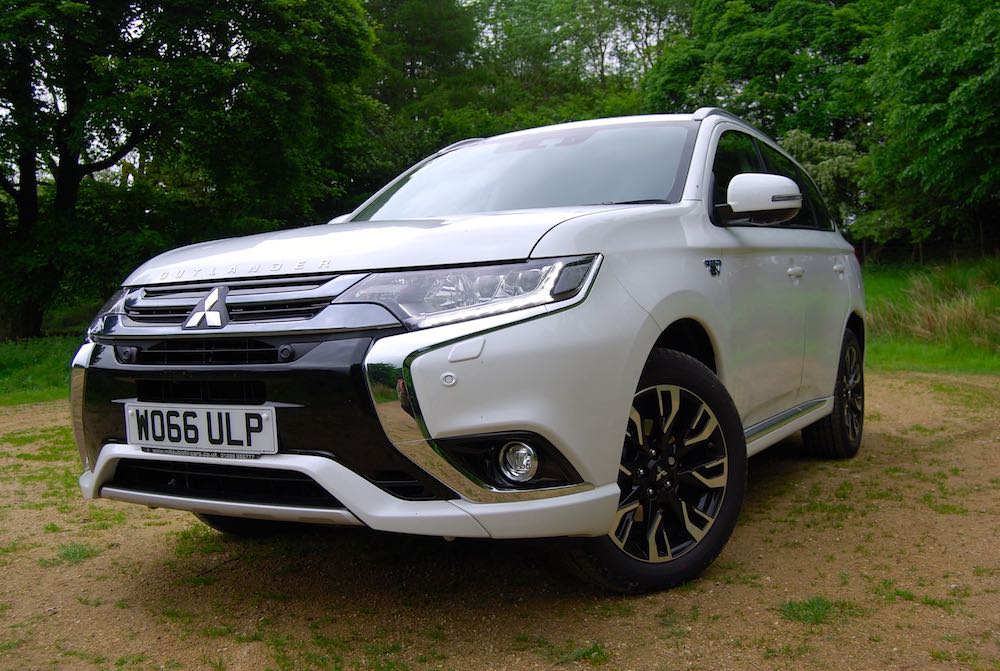 You can forget your Prius and your Leaf, the most popular electric vehicle on sale today in the UK is this, the Mitsubishi Outlander PHEV. By the greenest of country miles.
It's so popular, in fact, that a recent headcount found there to be around 60,000 electric cars on our roads, 20,000 of them are Outlander PHEVs.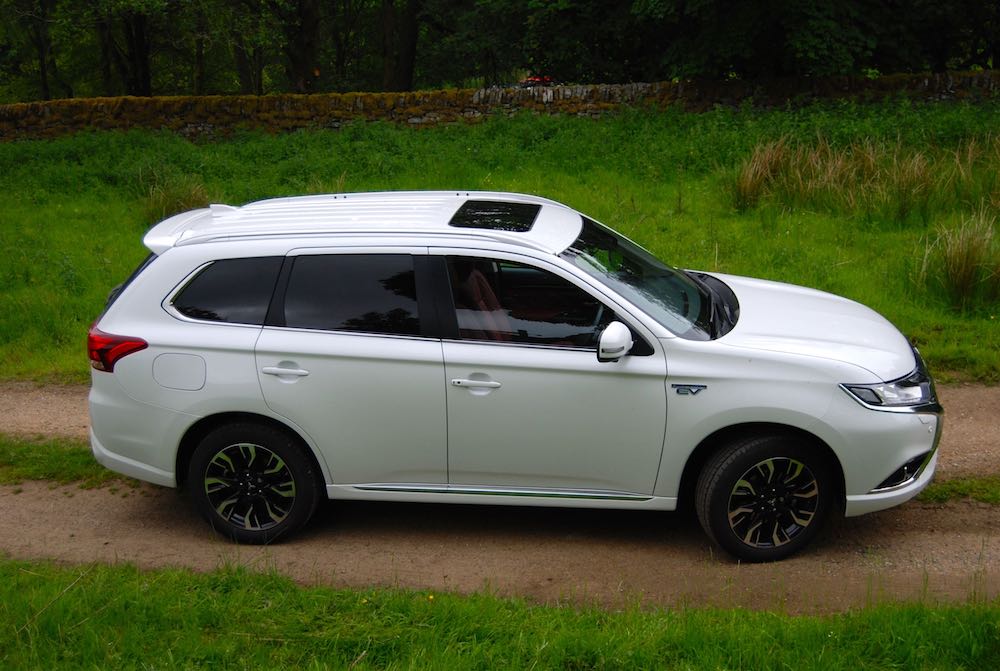 So, why is the Outlander PHEV selling so well?
I think a large part of the Outlander PHEV's success is just how many boxes it ticks. It's an SUV to start with, and a proper one at that with 4WD and everything. We all know how lucrative the SUV market is and Mitsubishi have a rich heritage of the genre with their Shogun that's found so many UK homes for so long.
How many does the Outlander PHEV seat?
It's only got 5 seats. The Outlander PHEV loses the extra row of seats that the diesel has in order to accommodate the batteries. Hopefully this'll be something they can get around in the future.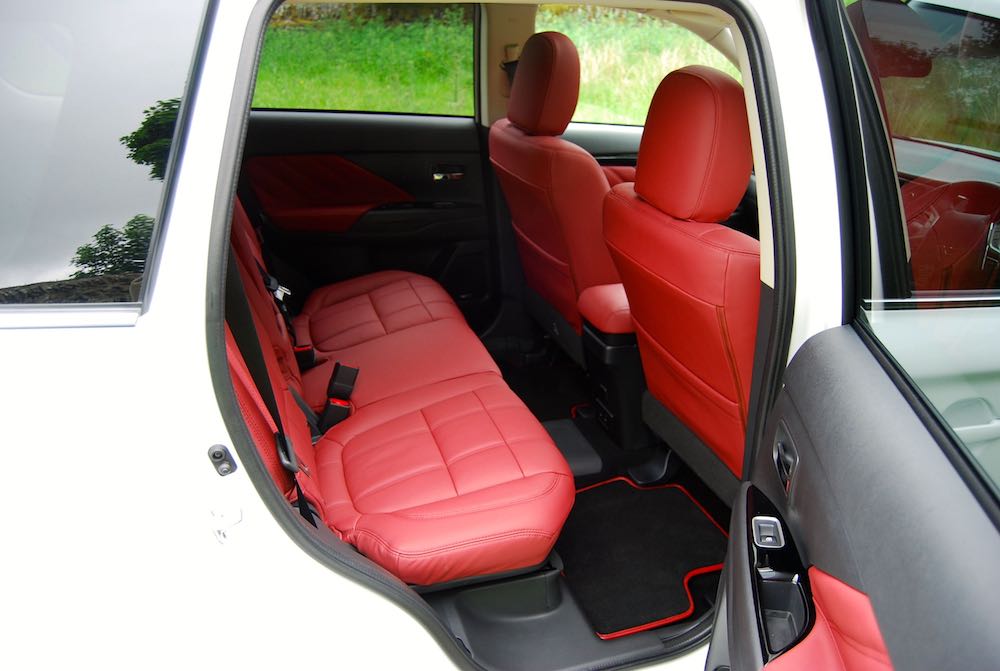 Is the Outlander PHEV expensive?
It's cheap. With the government's £2,500 grant taken into account, the cheapest Outlander PHEV (Kotu spec) is £31,749 which is less than some diesel Outlanders. A '4' spec diesel is £3k cheaper than its hybrid equivalent so there is a premium to be paid, but it's minimal when compared to some manufacturers' equivalents.
Not only is it cheap to buy, and this is the crux point really, it costs very little to run. Here's some figures: 166mpg – official, not claimed; 33 mile range on electric power only; 41g/km CO2, so no congestion charge for you Londoners; and here's the big one – just 9% BIK (Benefit in Kind) for company car users. To put that into context, the Outlander Diesels are 29-32% BIK.
Putting practicality and cost aside, the Outlander PHEV has had a bit of a facelift. It's nothing major but where was once a bit rubbery and jowly is now sharper, more focussed. The grille is larger and more of a feature, and some shiny wishbone-shaped flashes connect headlight and foglight.
The Outlander PHEV's interior is undoubtedly the most modern in the Mitsubishi family, especially in this range-topping '5' spec model. The red leather feels and looks reassuringly expensive and there's some nice grey wood topping the transmission tunnel.
Outander PHEV driving modes
Get into the driver's seat which, being an SUV, is perched nice and high. One thing that does instantly hit you is just how many buttons and switches there are that alter how the Outlander PHEV drives. Some of them will be familiar to many drivers, such as Eco mode, but a quick flick through the handbook might be in order for others.
The gear-lever itself doesn't just have the usual R,N & D to choose from, now there's a B. What this does is harvest more otherwise wasted energy from the brakes by using the motor itself to slow the car down and puts it back into the batteries, much like an F1 car. The degree to which the regeneration is applied is adjustable via the steering-column mounted paddles that would normally be for changing gear.
There's Charge mode and Save mode which adjust how much energy from the petrol engine is used to recharge the batteries. There's also a separate EV mode button which will leave the car running on electricity only until it no longer can. One point to take note of; when travelling at below 22mph in pure EV mode, the Outlander PHEV has an acoustic system that produces enough noise to let pedestrians know you're coming. Clever, eh?
Is the Outlander PHEV good to drive?
You can see how all of this electrical/petrol wizardry is actually working when on the move via a display mode on the dashboard. The Outlander PHEV is constantly shifting between Series hybrid and Parallel hybrid modes which, in layman's terms, means the petrol engine providing the majority of power with assistance from the electrical motor, or vice-versa.
All of this eco-friendliness comes at a price, though, and in the case of the Outlander PHEV, it's weight. At 1845kg, it's a substantial 235kg more than its diesel equivalent, and it shows.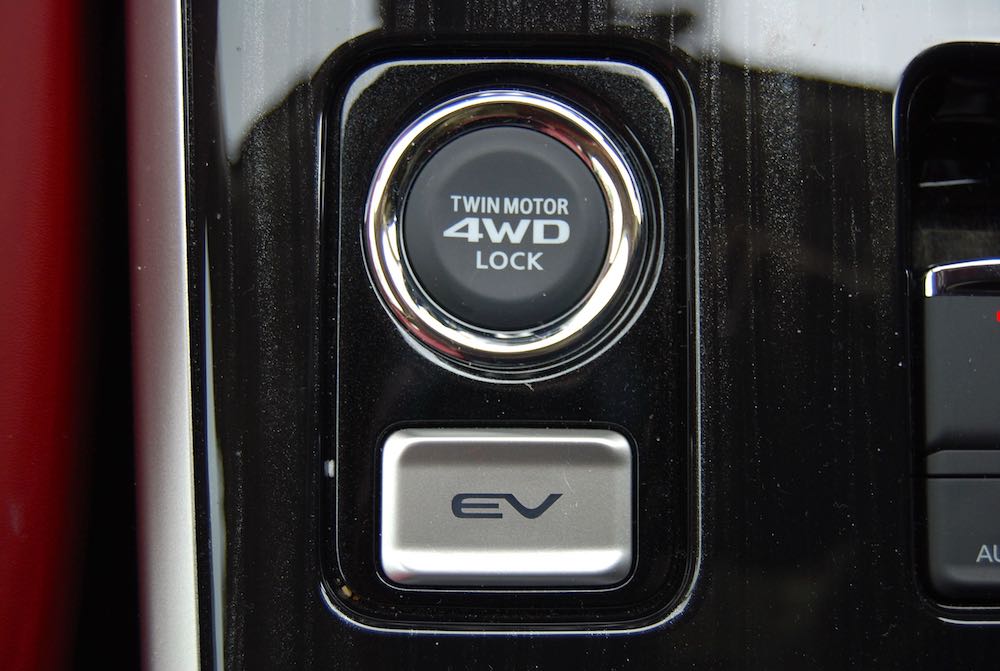 A conventionally powered Outlander is no sports car but it doesn't embarrass itself around twisty corners either. The Outlander PHEV isn't keen on changing direction in a hurry, nor is it overly keen on quick getaways as the petrol engine drones in protest when pushed. Take a bend quickly or even brake firmly and you can feel that extra weight fighting against you.
So, the Outlander PHEV couldn't exactly be called a driver's car, but then I don't remember anybody claiming it could. What it does do well is move 5 people around in comfort and a degree of style, without costing the Earth. Literally. And that's why it's selling so well.
By Ben Harrington
Mitsubishi Outlander PHEV 5hs specifications
Engine –2.0l 4-cylinder petrol & 2x electric motors, Layout –Front engine, 4WD, Transmission –Single-speedauto, Power –200hp combined, Acceleration –0-62mph – 11.0s,Maximum Speed –106mph, Maximum Torque –522Nm, Economy –166mpg combined, Emissions –41g/km CO2, Price –£43,499 OTR after £2,500 government grant.
The Mitsubishi Outlander PHEV is available now, priced from £31,749. For more details go to; www.mitsubishi-cars.co.uk