Cherokee returns after a break
Following a four-year hiatus, Jeep's 'compact' SUV, the Cherokee is available again in the UK, but it's been through something of a facelift.
The compulsory, trademark Jeep grille slats have made the cut, as have the usual squared-off wheel arches, but apart from that, it's not really recognisable as a Cherokee, or any Jeep for that matter. The Cherokee sports a new design direction for Jeep in the shape of some eye-catching, slashed headlights that follow the curve of the top of the front wings, even the grille slats are kinked backwards which gives a sleeker, more cutting edge look.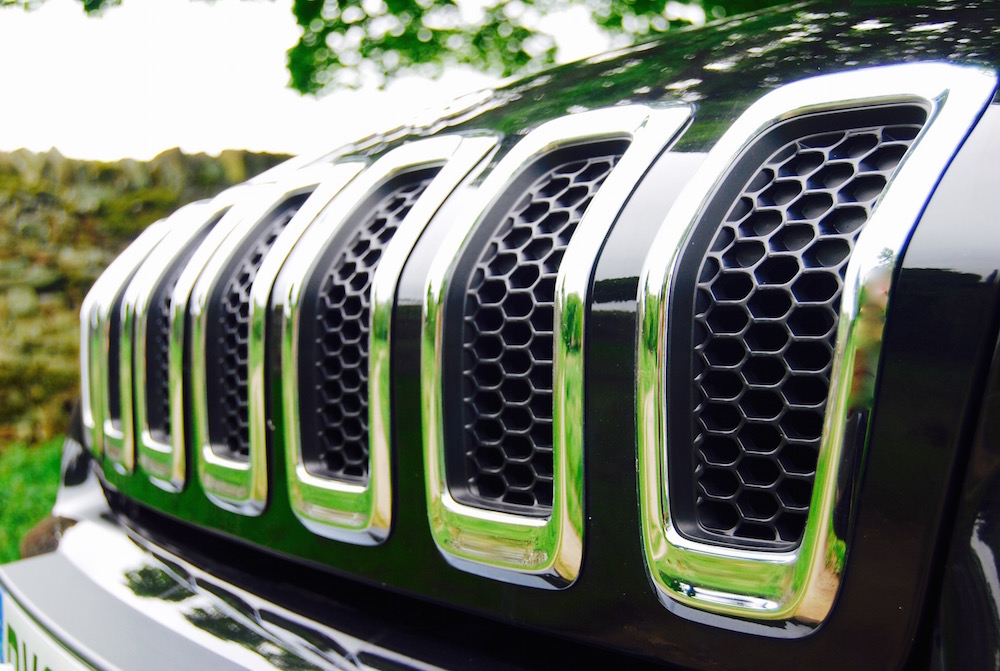 Much of the boxy form that Jeeps are associated with has been lost with the Cherokee; the windscreen has a more severe rake, glass-housing is reduced all around and the rear light clusters mimic the front's by following the car's shoulder line. The rear of the Cherokee doesn't seem to have had as much attention paid to it, though, and it's a bit of a dumpy, bulbous affair with large overhangs that take away from Jeep's more flowing new look.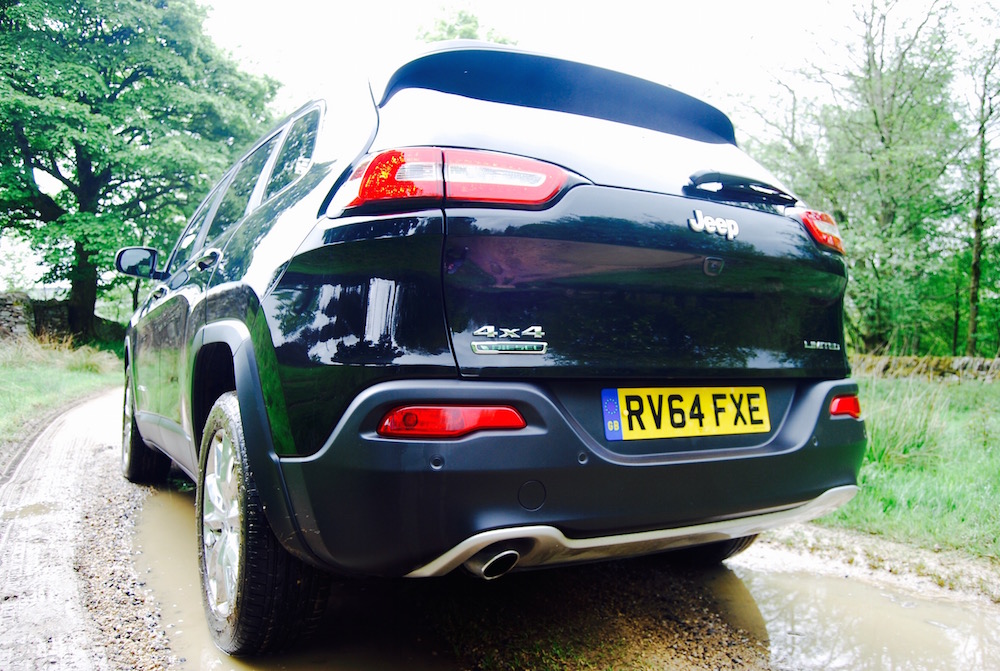 Inside the Cherokee, Jeep have updated things but they've also attempted to keep that all-important chunky, rugged feel that's so important to the whole company image. Apart from a silly, brushed aluminium gear knob that's scratched to bits after just a few thousand miles, it's a good attempt at mixing the old and new in the Cherokee.
Since 1941
The infotainment system is well thought out, clear and concise, and this is the first car I've tested with a wireless phone charging dock; I assume it works ok – I'm cheap and I haven't invested in a compatible iPhone case yet. Some jumbo stitching and Jeep's 'Since 1941' legend, staring at you from the steering wheel are a constant reminder of the brand's heritage, just in case their new look is a bit too progressive.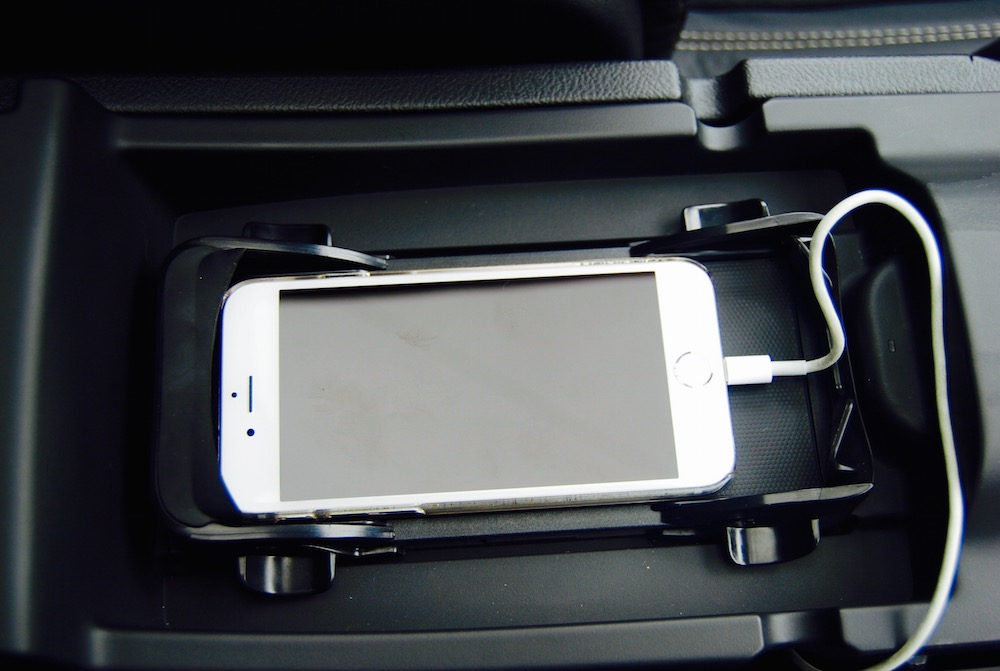 The Cherokee we tested was the highly equipped Limited model with 4WD and a 140bhp diesel engine. Being a Jeep, it's pretty much taken as read that this will be the real-deal if you want to take it off-road, and the 2.0l GM family, JTD engine is refined enough for a SUV – good job really as it's the only engine on offer in European Cherokees. It's pretty economical, too; this 4×4 model averages 50.4mpg combined when mated with their 6-speed manual 'box.
Manual or auto……..erm……..
And herein lies the problem. If you want the sub-150g/km CO2, 140bhp unit, you must have it as a manual – the 9 speed automatic is reserved for the more powerful, thirstier 170bhp variant. Except the manual 'box is awful; it's notchy, difficult to get into gear and never feels like it's been properly introduced to the engine. Ever. To top all this, the gear-lever feels an inch too short, making your elbow come into contact with the centre storage box every time you change gear.
If ever a car felt like it was designed with an auto 'box in mind, it's this one.
Gearbox issues aside, the Cherokee feels like it's been setup properly for our roads and there's very little in the way of lolling about. It soaks up bumps with the minimum of fuss and even over the most scarred roads it tackles issues without that feeling of nausea many American cars seem to create.
The Cherokee's no sports car and there's very little in the way of feel or feedback through the wheel when negotiating bends. That said, though, you always get the feeling that it will handle things and not understeer or topple over, probably thanks to the centre of gravity being brought lower to the ground than previous models.
Extra bits free of charge
For the price, the Cherokee is stuffed full of standard equipment and freebies such as servicing deals, and ultimately, there's only really Land Rover that can match Jeep for reputation when it comes to off-roading. In terms of cabin quality and on-road driving experience, it falls short of the competition, especially the Germans, but this is reflected in its more competitive pricing as it undercuts the equivalent models from Audi, BMW, Land Rover and Volvo by £2-4K. Just don't buy the manual.
By Ben Harrington
Specifications; Jeep Cherokee Limited, Transmission – 6 speed manual, Layout – Front engine, 4×4, Power – 140bhp, Torque – 350Nm, Emissions – 147g/km CO2, Economy – 50.4 mpg combined, Maximum Speed – 117mph, Acceleration – 12.0s 0-62mph, Price – £33,810 OTR, £35,755 as tested
For full details, go to; www.jeep.co.uk