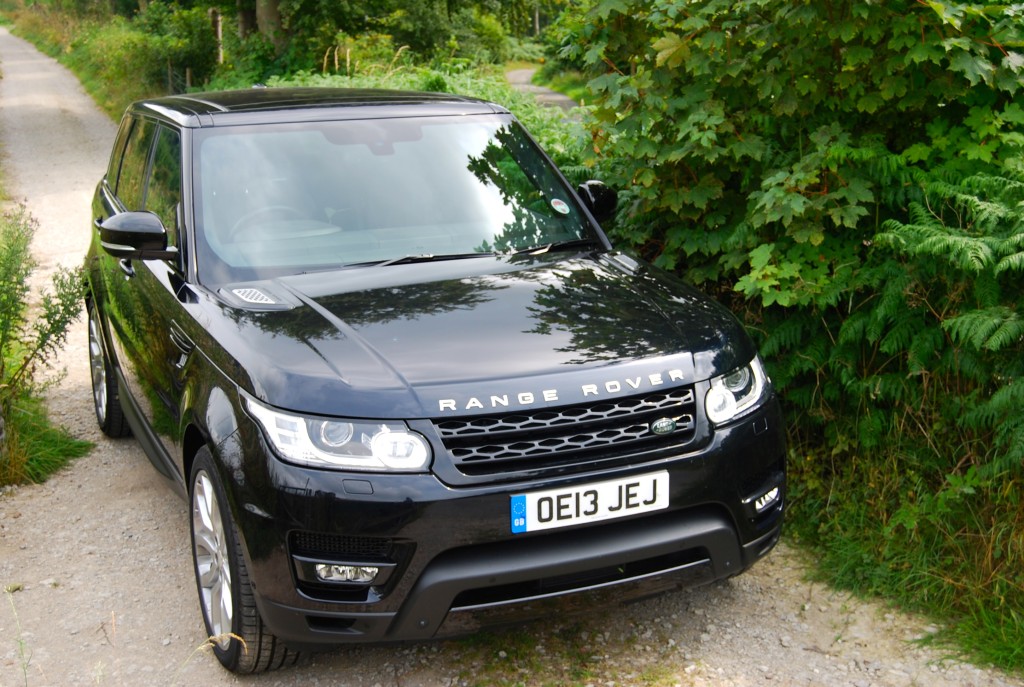 Range Rover Sport
It's never a nice feeling; you're pootling along in a press car, weighing up all the apparent pros and cons to be mentioned in your review, and you notice something wrong. I'm not talking about a design element that's not quite to your taste, or a material in the cabin that cheapens the setting somewhat – I mean a flaw, a blemish, a defect. Having driven the new Range Rover Sport for over 100 miles, I was quite definite that I'd be breaking some bad news to the engineers at Land Rover about the sturdiness of one of their products, thus generating embarrassment and uncomfortable silences all round; the digital fuel gauge was undoubtedly broken.
It just didn't seem feasible that a 4×4 weighing over two tonnes, with nearly 290 bhp coming from a 3-litre-lump would be able to cover this distance without even awakening the digital fuel gauge from its slumber. Oh, and did I mention that this Range Rover Sport, in HSE Dynamic guise will hit 60 mph in a Golf Gti worrying – 6.8 seconds?
But then, it moved. Gone was the impending threat of awkwardness, in its place was a sensation of disbelief. Borrowing a fuel cell from one of the now defunct NASA space shuttles would, of course, extend the range a bit, but the clever people at Range Rover have instead opted to keep the much more practical 80 litre tank. So, this thing just couldn't be that economical, could it? Well yes, it could. Scrolling through the information available on the dash, I found that I was apparently averaging nearly 30mpg, and I hadn't been anywhere near a motorway – this was all from driving around those fuel guzzling towns and B-roads.
It turns out that this new-found eco-friendliness is down to heavy metal, or not-so heavy metal in this case. By ditching the Discovery's chassis in favour of the full-blown Range Rover's, they're now utilising a material that actually was used on the space shuttle – aluminium, instead of conventional steel. By doing this, the Range Rover Sport's lost a hefty 420kg from its kerb-weight, mirroring the relatively svelte Range Rover flagship model.
The big news coming from the Range Rover camp at the moment may be their ridiculously quick SVR model, with its 545bhp supercharged petrol engine, but this 'base model' 3.0 TDV6 remains the one to go for. There's a bigger diesel available, also a 507 bhp variant of the petrol unit found in the SVR, and even a hybrid, but they can only be had if you opt for the pricier 'Autobiography Dynamic' spec. I say save your money and go for the base HSE or the HSE Dynamic we've got here; the 4.4l diesel is only marginally quicker than the 3.o and the supercharged petrol has a massive drinking problem. The hybrid might be worth a punt but that's a different kettle of fish altogether. That said, this model isn't perfect either; to achieve those impressive economy stats, there's the inevitable stop/start technology which, for me, is a little too keen to kick in. When the stop's over and it's time for start again, the power steering needs a touch longer than the engine to get up to speed and if you try to turn too quickly, the wheel kicks back at you until it's got itself together.
The TDV6 isn't just the thrifty choice of engine either. The more lightweight nature of the V6 compliments the efforts made to slim-down the new Range Rover Sport when it comes down to performance and handling too. That 6.8 second sprint to 60mph is impressive enough, but put enough power into any vehicle and it'll respond accordingly; what'll really put a smile on your face is the way this large 4×4 negotiates the inevitable twisty bits you'll come across, and possibly a little sooner than expected. The brakes are obviously under a lot of pressure to calm things down slightly, but instead of that sinking feeling you sometimes get in weightier cars, as the body squirms under braking and you find yourself wishing they'd fitted some discs more similar in size to bin-lids, less like compact-discs, the Sport confidently reins things in with minimal fuss.
Come to a bend and the Range Rover Sport really shows off what it's all about. I'm always amused when I read a review of the latest 4×4 and its handling characteristics are criticised as they're 'just not enough like a normal car' – I've never seen a Focus being besmirched for its inability to drive unaided up Ben Nevis. There are many large 4x4s on the market that were made for tarmac, that's no secret, but a Range Rover must be able to cut it off-road, or it ain't gonna get to wear that Land Rover badge. The way the Sport goes around bends isn't just 'quite good, considering its off-road capabilities' – it's really excellent. The leading corner dips ever-so-slightly on turn in, but then the dynamic chassis levels the whole car out and the torque vectoring system brings the rear wheels into play, giving the feeling that they're pushing the car around, rather than the front wheels scrambling to pull. There is of course a trade-off for all this on-road fun, and in Dynamic mode especially, you will feel the bumps and potholes a little more than you'd expect in a Range Rover.
The silky-smooth, eight speed ZF 'box that's found its way into so many JLR products recently is once again present in the new Range Rover Sport, and it'd be hard to argue against. Providing a vehicle of this size with a 'sport' mode on the gearbox does seem slightly akin to entering a shire horse into the Grand National, but it would be a little daft to delete this option when the car itself is called 'Sport'. And besides, when the Sport handles as well as it does, it seems fitting to have a 'box to match the performance. You can change gear yourself, either via the F-Type style trigger gear-lever or some paddles behind the wheel, but, to be honest, when a 'box works as well as this one, I suspect you'll end up just leaving it to its own devices.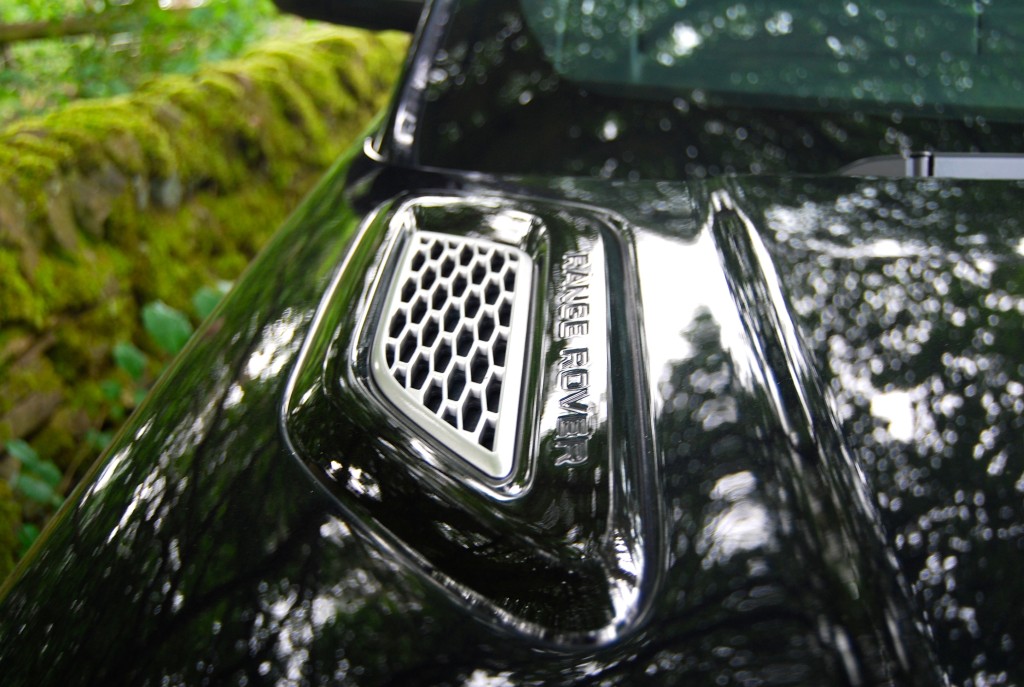 One aspect I've not mentioned yet is how the new Range Rover Sport looks. I wasn't keen at all on the first gen Sport; I thought it was too squat and chunky for its own good and I was (possibly irrationally) irritated by the fact that the spare wheel was visible –  too Land Rover, not enough Range Rover, and it looked as if a body panel was missing. This new model is different though. Both the Range Rover and Range Rover Sport have taken styling cues from their hugely popular stable-mate – the Evoque, and they're all the better for it. There's rounded corners and sweeping lights, cleverly adopted without losing that all-important Range Rover image. Gone is the exposed spare wheel, too, in its place is a under-tray like panel that sweeps up to meet the rear bumper, just like the Evoque's does.
The fact that I didn't actually fit into the first gen Range Rover Sport's rear seats without the aid of a chiropractor was the final straw for me, I found that truly ridiculous. Not so the new model though. By using the larger Range Rover's chassis, they've increased the room inside significantly, and I now fit into all five seats.
At £64,995 on the road, the Range Rover Sport certainly isn't the cheapest, but you also get a lot of toys and luxuries for that money that you'd pay a premium for elsewhere. What you also undoubtedly get is one of the most comfortable, stylish ways of transporting people or cargo over large distances, and as it's a Range Rover – those distances don't necessarily have to be on-road.
By Ben Harrington
Specifications; 

Range Rover Sport HSE Dynamic, 

Engine – 

3.0l TDV6, 

Transmission – 

8 speed ZF Auto, 

Layout – 

Front Engine, 4WD, 

Power – 

288bhp, 

Acceleration – 

0-60mph – 6.8s, 

Maximum Speed – 

130mph, 

Torque – 

600Nm, 

Economy – 

37.7mpg combined, 

Emissions –

199g/km CO2, Price – £64,995 OTR, £78,595 as tested
For full details, go to www.landrover.co.uk