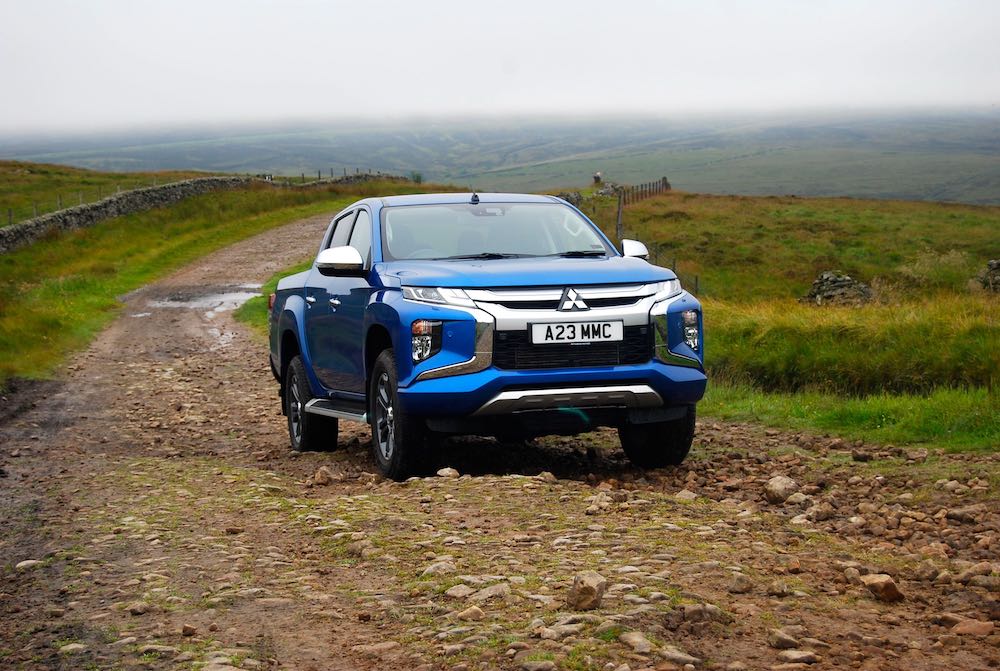 Mitsubishi L200
Whilst it did look like appetite for the pickup market in the UK was absolutely insatiable, it has seen some casualties in the last 18 months. Gone is the 'posh pickup' – Mercedes' X-Class, gone too is the highly indistinctive Fiat Fullback. Renault's long awaited Alaskan is finally hitting our shores soon, apparently, but whether that'll be different enough to stay the distance remains to be seen.
One thing's for sure – if the pickup market wilted like week-old celery and only two were left standing, it'd be the Toyota Hilux and this, the Mitsubishi L200 fighting it out to the bitter end.
Now in its sixth generation, the importance of the L200 pickup to Mitsubishi can't be understated. That's especially relevant in the UK where it makes up a high proportion of the Japanese manufacturers' sales.
There's only so much fettling you can do to the look of a pickup as it has to fit into a certain silhouette to be fit for purpose. The obvious place to remodel is the front, and that's exactly what Mitsubishi has done.
Dynamic Shield
Its look is now in keeping with other models in the Mitsubishi lineup like the Shogun Sport and ASX. The bonnet and LED headlight sits higher up and the grille is narrower, elevating the L200's design from the ground. The fog lights are surrounded by the polished 'horns' that Mitsubishi have adopted across their entire range; the look's been named a very Marvel-esque Dynamic Shield.
The wheel arches are squarer and more prominent than previous L200s, and the rear lights are also taller, smarter LED affairs.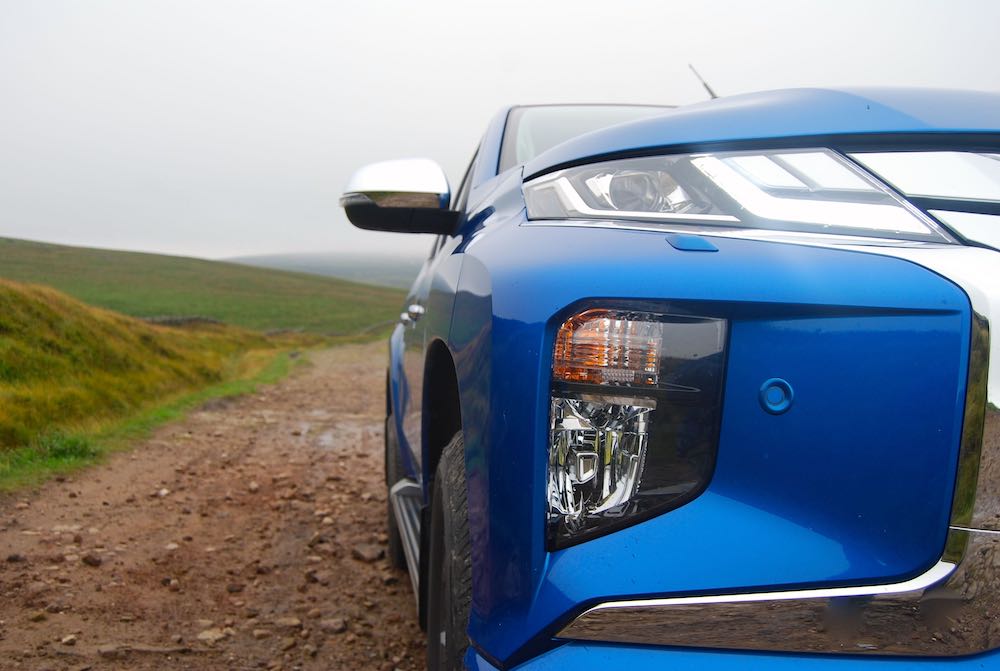 Car-like inside
Inside is where the new L200 has seen most improvement, putting it ahead of the competition. The workhorse roots of the L200 are pretty hard to spot, and you could realistically be sat in a regular SUV. The infotainment screen is wide and the app-based system is easy to use and pair with either Apple or Android phones. Add to this a thicker-rimmed steering wheel and redesigned dashboard and it's streets away from pickups of old.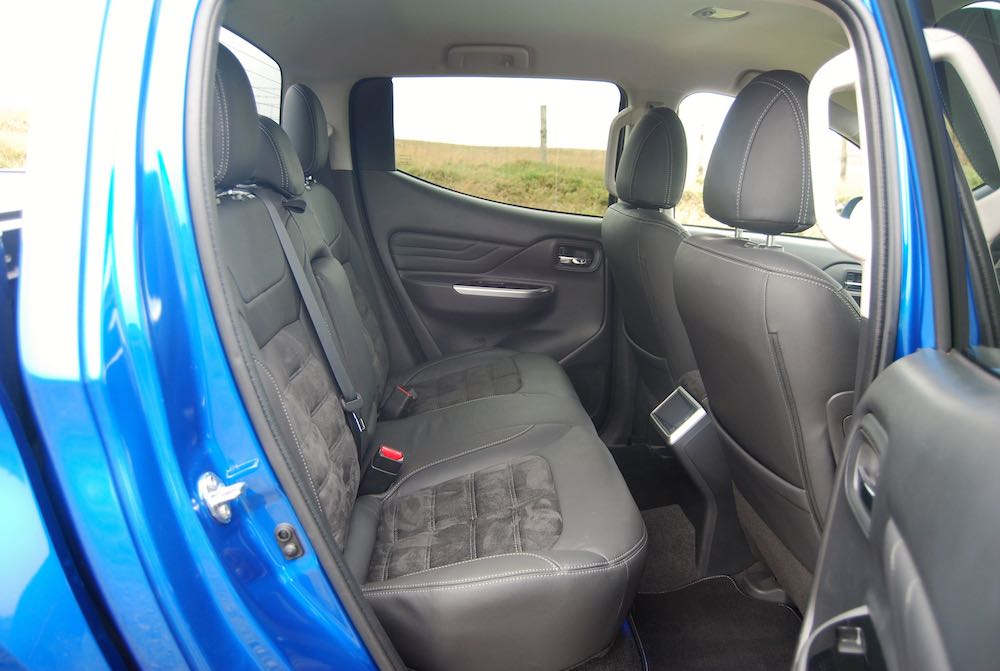 This range-topping Barbarian X model comes with heated seats and steering wheel, bespoke leather seats, reversing camera and sensors as well as lane departure warning. When you weight up how much kit it actually comes with, at £32,530 it stacks up nicely against a regular saloon or SUV.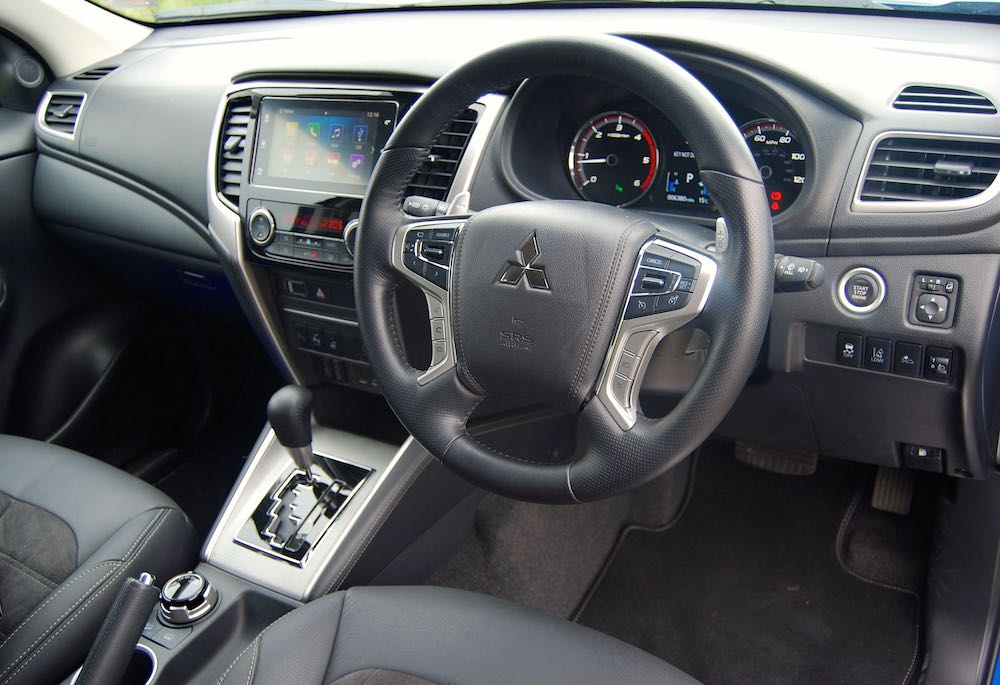 3.5 tonnes towing, 1080kg carrying
Let's not forget, though, this is a pickup. The L200 can still tow 3.5 tonnes and carry 1080kg, whilst weighing less than the 2050kg threshold that would reduce its motorway speed limit to 60mph. All good there, then. There are certain drawbacks too, though. Unless you fit a hardtop on the cargo area, anything you put in there will get wet if it rains. Dog owners won't have a boot to put pooch in, either. Even with a hardtop fitted, Mitsubishi have done away with the opening rear window that was so handy on previous L200s, so doggo's on his/her own.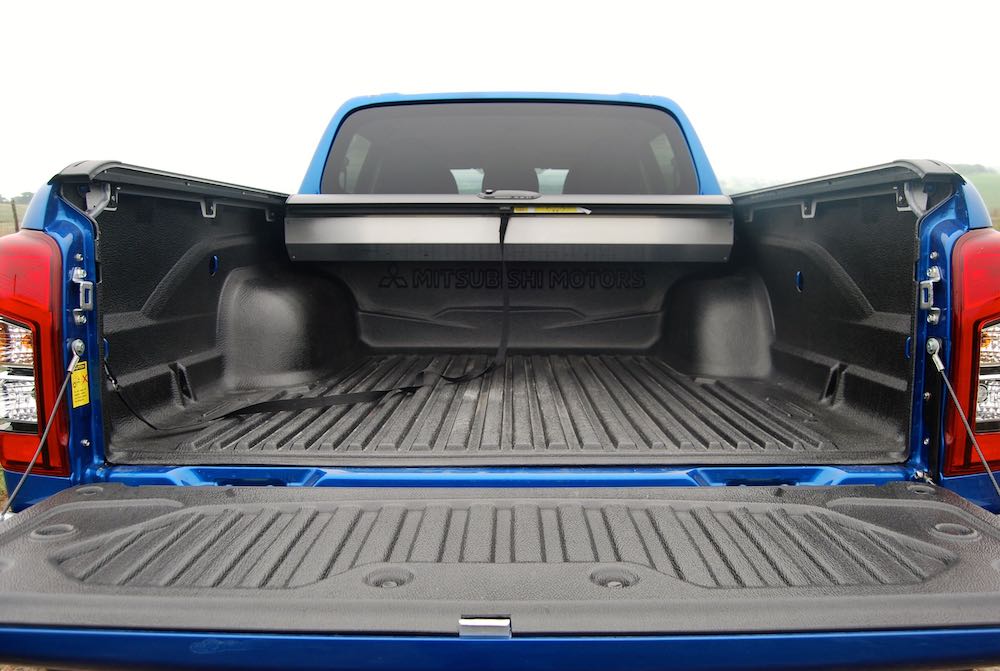 New engine
Under the bonnet, the L200's got a new 2.2l diesel engine (it's actually a 2.3l, but who's arguing?) It's slightly less powerful than the outgoing 2.4l engine, but it achieves maximum power at 500rpm less, plus it has stop-start technology. It's still a bit more industrial than many SUV's diesels, with a bit of rattle, but it's certainly an improvement on the 2.4l. The main point is that it's cleaner, although even that doesn't seem to have been enough to keep Mitsubishi in Europe.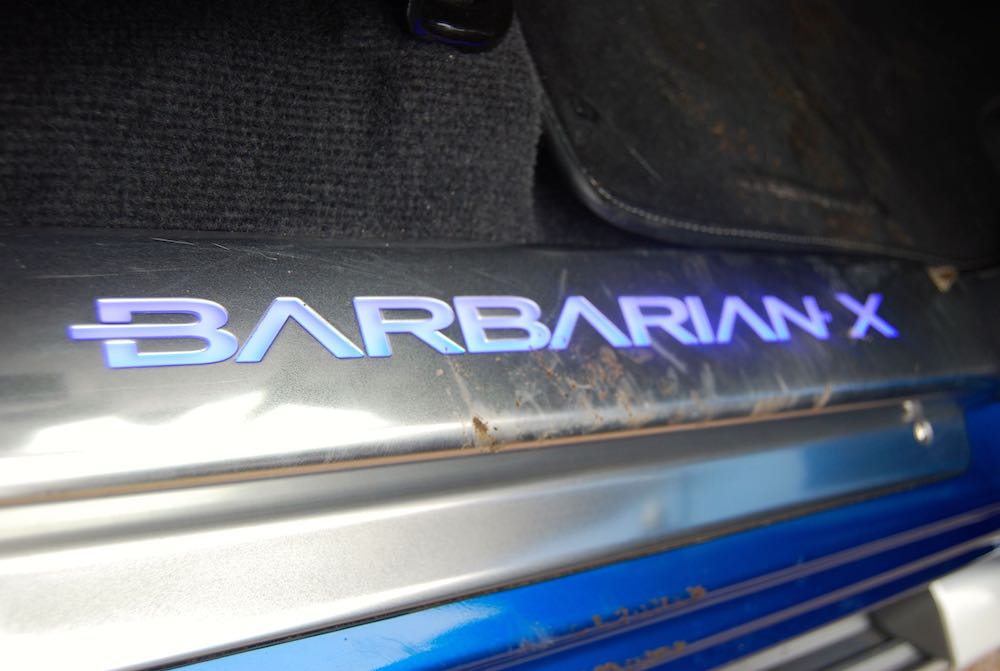 There's a choice of 6-speed manual or 6-speed automatic transmission across pretty much the entire range, except this Barbarian X which is auto only. It's a new gearbox to go with the new engine, and it's also far smoother, more car like than the 5-speed auto it replaces.
Part of a pickup's MO is to be able to cut it off-road, and the L200's still as capable as any of the competition. You get high and low ratios, locking central diff as well as hill descent. The Super Select system also allows you to switch between gravel, mud/snow, sand and rock settings, to suit whichever surface you're tackling. Of course, put the 4wd system in permanent high ratio and you'll have more grip and reassurance on wet or loose tarmac.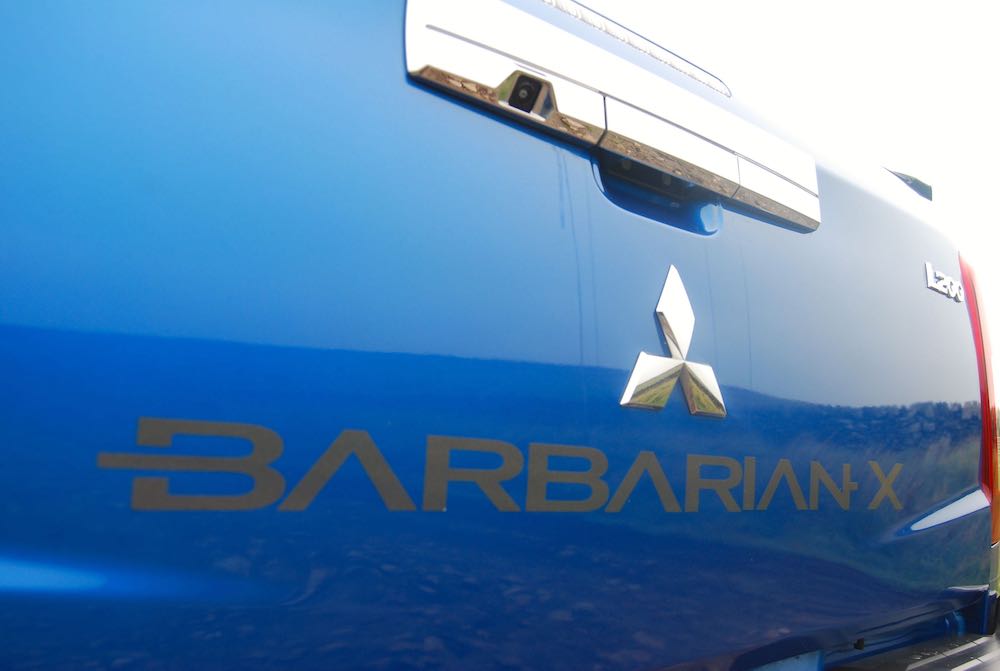 On road, the new L200 feels sharper and more responsive, and motorway speeds are far more refined in terms of engine and wind noise. The steering feels tighter, too, so getting down a country road needn't feel like you're wrestling with it.
Should I buy an L200?
The old L200 was good, this one's better. A pickup is so handy in so many ways and this one has less compromises than pickups of old. Do you really need to spend twice the amount on that SUV?
By Ben Harrington
2020 Mitsubishi L200 Barbarian X specifications:
Engine – 2.2l turbo-diesel, Layout – Front engine, 4WD, Transmission – 6-speed automatic, Power – 148bhp, Acceleration – 0-62mph – 13.5s, Maximum Speed – 108mph, Maximum Torque – 400Nm, Economy – 29.1 mpg combined, Emissions – 208g/km CO2, Price – £32,530 OTR
The 2020 Mitsubishi L200 is available now, priced from £21,740. For more details go to; www.mitsubishi-motors.co.uk