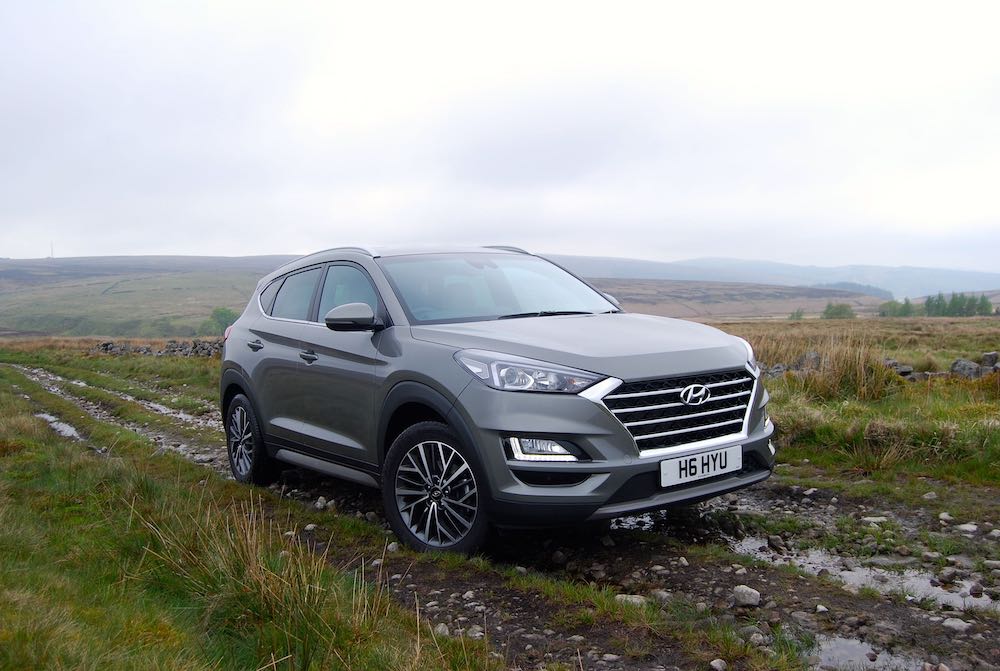 Hyundai Tucson 48V Mild Hybrid
Keen to keep the momentum up that they've established over the last few years in such an important segment, this is the refreshed Hyundai Tucson. It's definitely more of a tweak than a sea change, and that's fair enough – the existing Tucson wasn't exactly old in the tooth.
Visually, the front end has had its lights upgraded to LEDs as an option and the rear lights are far more eye-catching, sporting some neat new patterns. It's inside that's had more of a noticeable upgrade, especially in the infotainment department.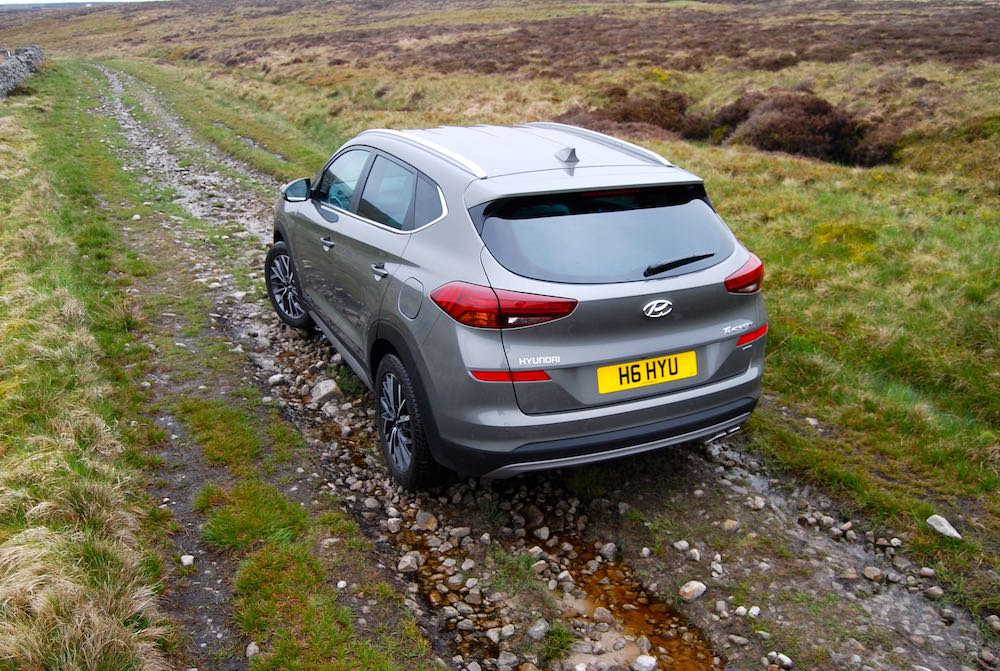 New 8" Infotainment
There's either a 7" or 8" floating touchscreen (spec dependent) at eye-line that controls all the aspects you'd hope it to like playing music and controlling sat nav. Hyundai have made the sensible decision of leaving controlling things like the temperature to actual buttons, and that's a good thing as you don't need distraction, scrolling through screen after screen.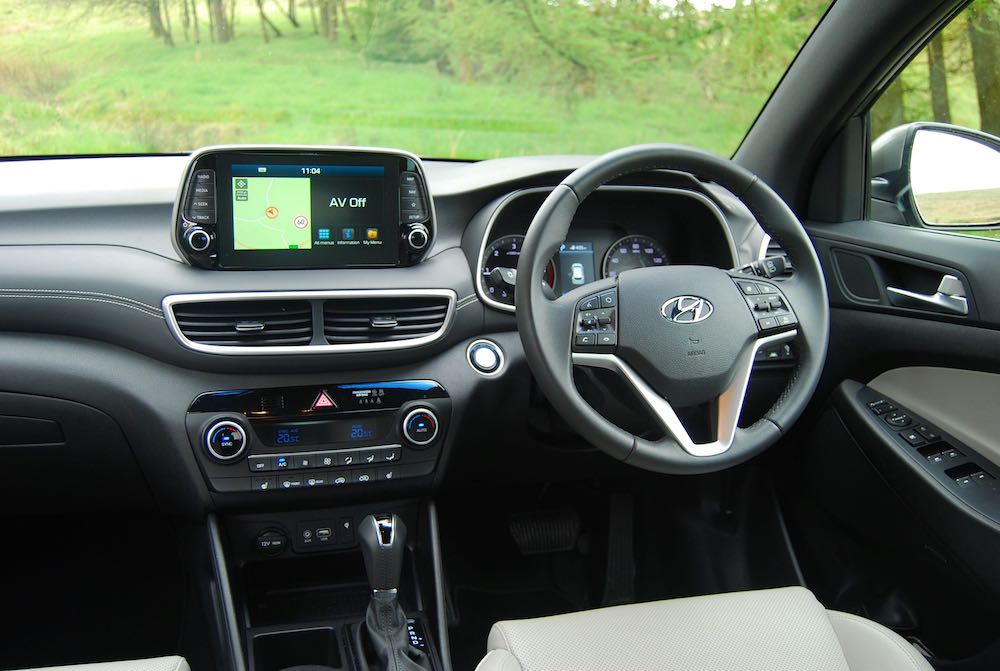 CarPlay & Android Auto
Apple CarPlay and Android Auto are now standard, and if you go for one of those higher specs, your tunes are projected through a Krell sound system. Never heard of them? – maybe not, but it makes an impressive noise nevertheless. You also get the option of a wireless charging pad as well as a couple of USB ports so your smartphone is well served.
The rest of the Tucson's dashboard has been shuffled around to accommodate this new floating screen. It's not exactly stunning, the steering wheel feels on the cheap side and switchgear is honestly functional, but, like the infotainment system, it does the job and it does it well.
Still 5 Seats Only
The Tucson is still a resolute 5-seater, you'll need a Santa Fe if you want a 7-seat Hyundai. Five people sit in comfort, as does a fair amount of luggage in the 513 litre boot with its adjustable floor. Put the rear seats flat and you get a whopping 1,503 litres, although the diesel engined models are reduced to 484 & 1,474 litres.
Hyundai have wisely decided to stick with a good choice of diesel engines for the Tucson, offering a 1.6l with either 114 or 134 bhp and a 2.0l with 183 bhp, but more about that later. There are also a couple of petrols, well, the same 1.6 litre engine but you can have it with or without a turbo so you get 131 or 175 bhp respectively.
The Important Bit…….
Right, back to that 2.0l diesel engine which we quite handily have on test here. It's mated to a 48V mild hybrid system, the first of its kind in a Hyundai. It offers up to 12kW of power, using regenerative braking to restore its own charge and the only real sacrifice is a tyre repair kit in place of a space-saver under the boot floor. All Tucson engines have seen technological updates to improve emissions and economy and with the help of electricity, this 2.0l version claims just shy of 50mpg combined.
Whereas lesser Tucsons are available with a choice of 6-speed manual or 7-speed dual-clutch gearboxes, this mild hybrid is an 8-speed automatic only. It's also the only Tucson that comes with 4×4 that can be locked in, should you need to. To get all this, though, you have to shell out for the Premium or Premium SE versions of the Tucson, and they cost £32,970 & £34,970. That may sound quite a lot for a Tucson, but when you look at just how much equipment you get for your money, it's not extortionate. That's about to change, though. The end of May sees the introduction of a new, N Line Tucson with not only a far sportier bent but that mild hybrid system mated to their 1.6l diesel and the choice of a manual or DCT 'box, and all for under £28K. We'll let you know how that works out ASAP.
Should I Buy a Hyundai Tucson?
This new Tucson continues where the last one left off; it's functional, well built and will probably never let you down. No, it's not overly exciting, unless 5-year warranties are your thing, but the interior updates are welcome and the impending N Line Tucson combines that 48V system with a far more appealing look.
By Ben Harrington
Hyundai Tucson Premium SE 2.0l Specifications
Engine – 2.0l 4-Cylinder diesel & 48V electric motor, Transmission – 8-speed automatic, Layout – Front engine, 4WD, Power – 183bhp, Torque – 400Nm, Emissions – 151g/km CO2, Economy – 49.6mpg combined, Maximum Speed – 125mph, Acceleration – 9.5-s 0-62 mph, Price – £35,635
The Hyundai Tucson is available now, priced from £22,060. For full details go to: www.hyundai.co.uk