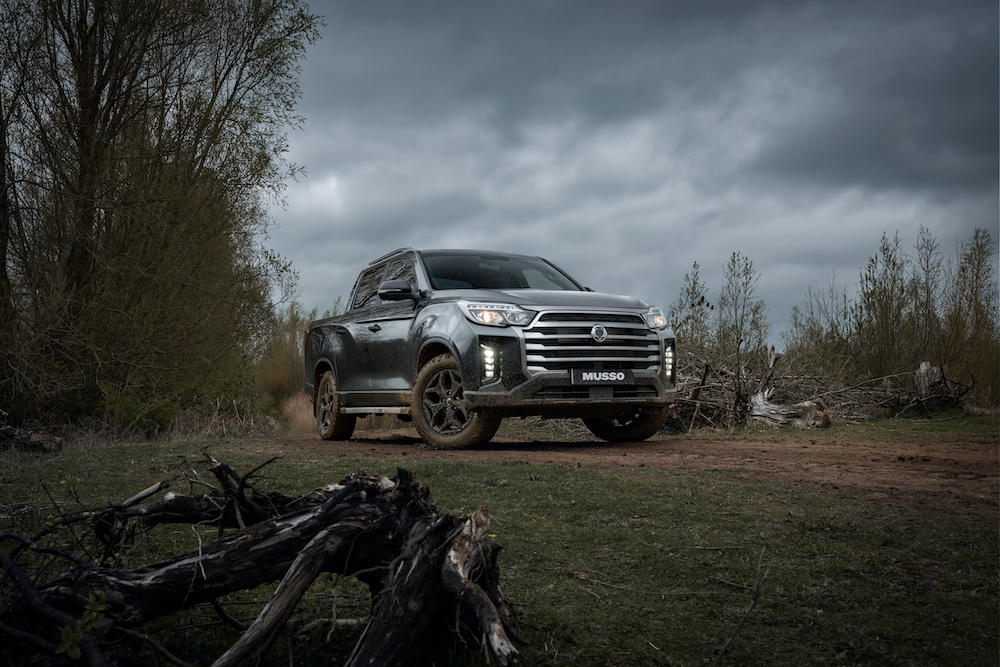 Ssangyong Musso
The last few years has seen a decline in the amount of manufacturers that make and sell pickups in the UK and throughout Europe. Even with some generous tax-based incentives as pickups are classed as commercial vehicles and taxed differently to cars, demand has fallen off massively. People tend to have either stuck with their SUVs if they really need the room or migrated over to more environmentally friendly options such as hybrids or electric cars if the whole pickup thing was just about image anyway.
But that doesn't mean there's no demand whatsoever. Far from it in fact; the people who genuinely needed pickups still need them and that's great news for the manufacturers who've stuck around. One such manufacturer is South Korean firm, SsangYong, or KG Mobility as they're switching to at some point in the future.
How much is it?
And this is the latest version of their workhorse; the Musso. SsangYong has always been a brand with value for money at the top of its priorities list and the base-model EX Musso starts at £30,933 incl VAT. For that you get the same 2.2l, 4-cylinder turbo-diesel engine the rest of the range gets, producing 200bhp. If you go for the EX you only have the option of a 6-speed manual gearbox and it loses out slightly to the auto options in terms of torque – 400Nm vs 441Nm.
Every other Musso in the range comes with an Aisin 6-speed automatic gearbox and they all, regardless of spec come with a switchable 4WD system with both high and low range options. It's important to note that this is not a permanent 4WD system, it's part-time and so should only be selected when needed i.e. off-roading.
One body style
Something else all Mussos come with is a double-cab body. Where most of the competition give a single-cab option too, SsangYong have stuck with the roomier double. Where it does differ, though, is the choice of a standard or long wheelbase. If you put the standard Musso next to the likes of a Ranger or a Hilux, it's quite obvious that the load-bed is considerably shorter. On the plus side, it does make the Musso easier to park – not usually the pickup's forte. Despite being slightly smaller, the load bed still fits a standard Euro pallet and the Musso is one of the few pickups that can carry over 1000Kg, regardless of wheelbase and powertrain whilst towing 3500kg at the same time.
LWB option
Should you absolutely need the extra capacity of the long wheelbase version, you'll be able to carry over 1200kg which is impressive. It does come at a cost, though; the LWB is only available in top-of-the-range Saracan + spec and that'll set you back a considerable £41,313 incl VAT.
One grumble most pickup owners make is regarding road-manners and general refinement when compared to a regular car. Their apparent lack of ability on the open road is due to the suspension etc being designed for carrying loads, not negotiating twisty tarmac, and the Musso's leaf-spring suspension is one of the bumpier setups when unladen. One aspect that has seen huge improvements over previous models is the diesel engine. The last 2.2 litre lump they used was industrial to say the least. This new, more powerful engine still may not be the first word in syrupy smoothness but it's a definite step-up.
Generous equipment
What does impress with the Musso is just how much standard equipment you get for the money. Even the base-model EX which is really intended for tradespeople comes with auto lights & wipers, hill descent & assist, tyre pressure monitoring and trailer sway control; not bad for sub-£31K. Go for the Saracen like our test car and as well as getting visual upgrades like black alloys for your £40K, it comes with rear parking camera, front and rear sensors, heated and ventilated front seats, heated rear seats and a multi-adjustable heated steering wheel.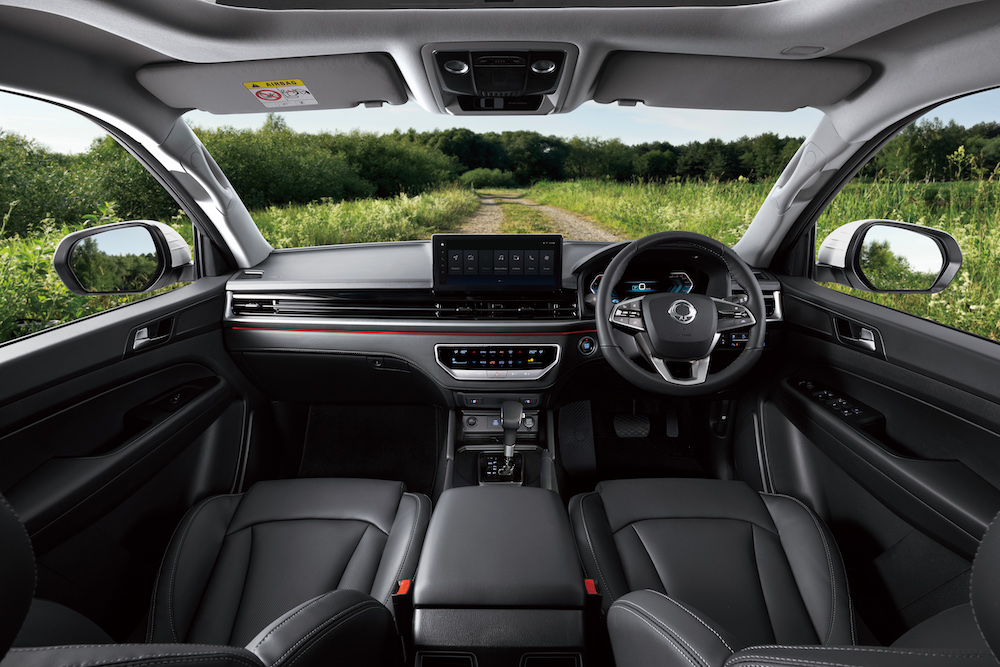 Should I buy a Musso?
The choice of pickups in the UK may have dwindled over recent years, but it's certainly not a monopoly for one manufacturer. To attract sales you've got to offer something different and in the case of the Musso it's a bargain price-tag. Combine that with their 5 year/100,000 mile warranty and the Musso's got to be worth a look.
By Ben Harrington
2023 SsangYong Musso Saracen Specifications:
Engine – 2.2-l 4-cylinder, Transmission – 6-speed Auto, Layout – Front engine, 4WD, Power – 200bhp, Emissions – 308g/km CO2, Economy – 32mpg, Maximum Speed – 113mph, Acceleration – N/A – 0-62 mph
The 2023 SsangYong Musso is available now, priced from £30,993. For full details go to:www.ssangyonggb.co.uk