911 Carrera 4 GTS
When Porsche reinvented the 356 in 1963, the result was the Porsche 911. It's fair to say it's been something of a success for the German manufacturer in the 60 years since, progressing through 8 generations whilst staying fairly faithful to the original recipe. It was, and still is a sports car, although the line between sports and supercar got somewhat blurry in 1975 with the introduction of the 911 Turbo.
Thanks to the efficiency and performance gains almost all 911s are turbocharged these days, but the 911 Turbo nameplate is still reserved for that model, not just the engine. A 911 Turbo will currently set you back a minimum of £159k, the base-model Carrera is £97k, so what if you want something inbetween?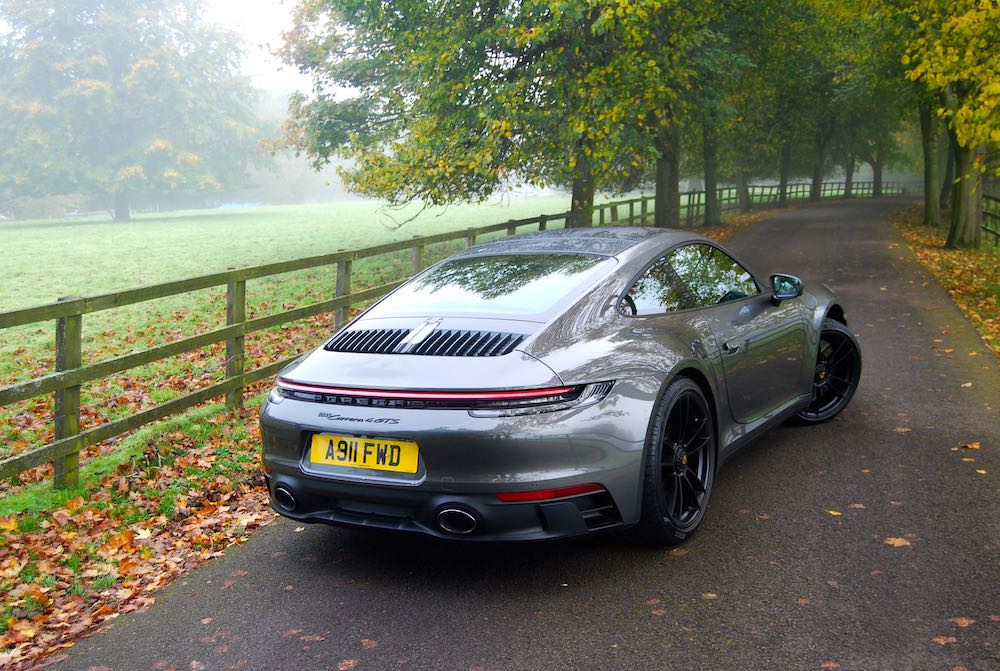 How much is it?
Well, that's where this comes in; the Porsche 911 Carrera 4 GTS. At a shade over £130k it sits almost exactly halfway between the Carrera and the Turbo, although there is also a RWD GTS – Carrera 2 and that's a few grand cheaper.
Powering the GTS is the same 3-litre, 6-cylinder engine found in most of the rest of the 911 Carrera range. It's tuned to 473bhp – perhaps unsurprisingly almost exactly the mid-point between the base model Carrera and full-fat Turbo models; you can see a common theme recurring here. Drive is channeled to all four wheels via Porsche's almost perfect 8-speed PDK transmission, but should you really want a manual, their 7-speed 'box is a no-cost option although Porsche don't expect many customers to tick that box.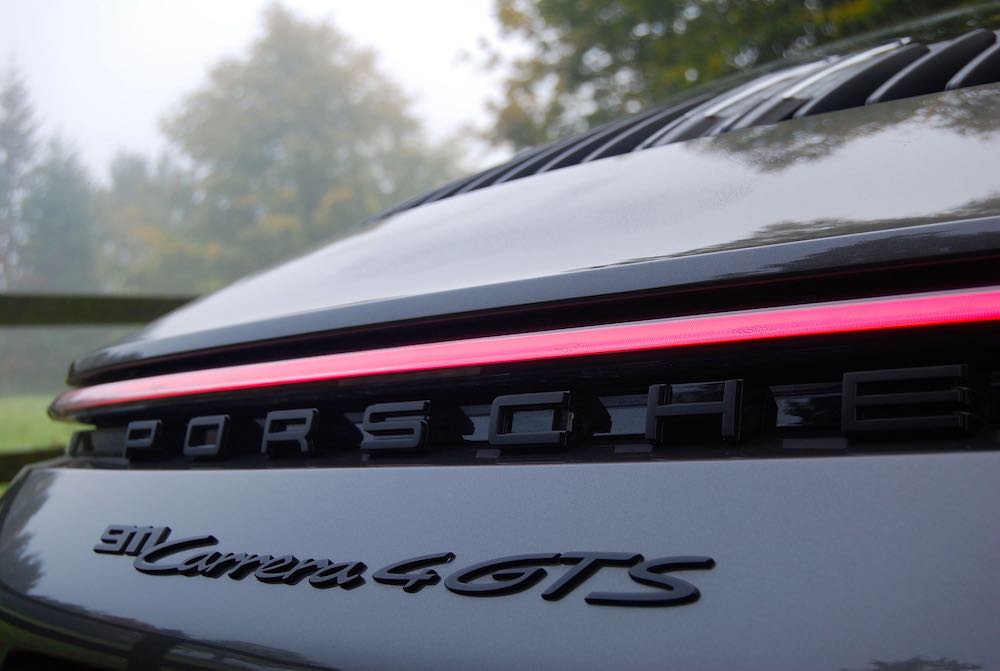 How fast is it?
What that equates to is 192mph & 0-62mph in 3.3s, assuming you tick the sports chrono option box, that is. Going back to the whole 'halfway between Carrera and Turbo' thing, the Carrera 4 GTS breaks the rule somewhat here. You see, the Turbo manages to get to 199mph which is pretty irrelevant in the real world to be honest. What's entirely relevant, however is its 0-62mph time which is an almost unbelievable 2.8s. The Carrera 4 GTS is only half a second slower at 3.3s, and considering Porsche have a reputation for being conservative with these times, that's some pace. Just to put things really into context, the Carrera is nearly a second slower at 4.2s.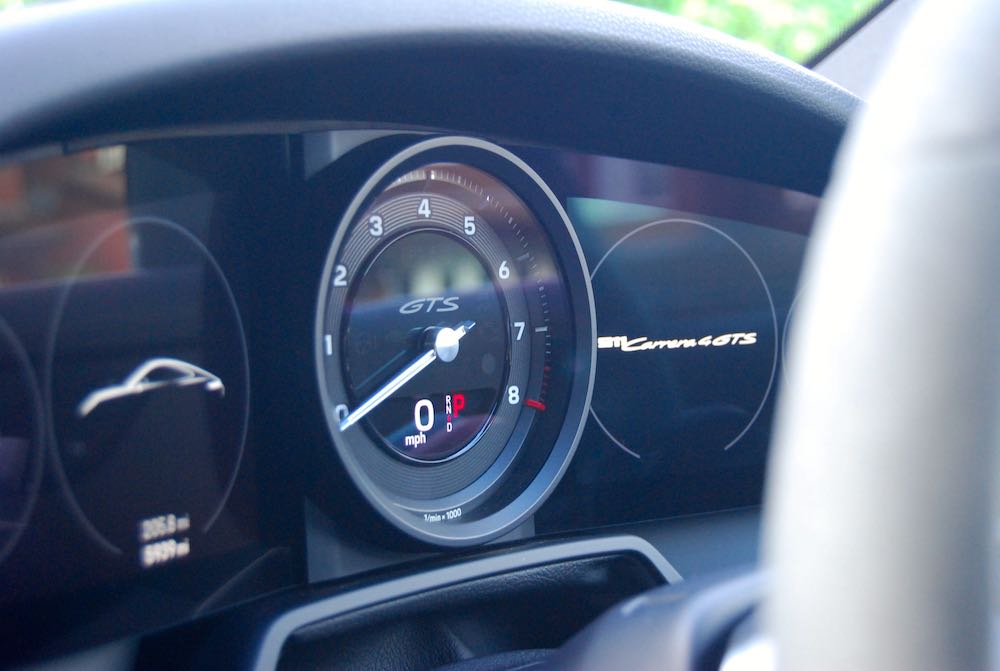 What's under the skin?
So, the engine actually punches above its weight in terms of performance, gaining some pretty impressive acceleration from its hike in power over a Carrera. Under the skin things are far closer to the Turbo. It sits 10mm lower than a Carrera 4 S on 20/21″ centre-locking alloys lifted straight from the Turbo S. No-cost options are 20/21″ alloys from the Carrera S or some satin black affairs from the RS Spyder. The brakes are also borrowed directly from the Turbo; 6-piston 408mm on the front & 4-piston 380mm on the rear – all cross drilled and vented and quite frankly the only brakes you could possibly need this side of carbon ceramics for a track day.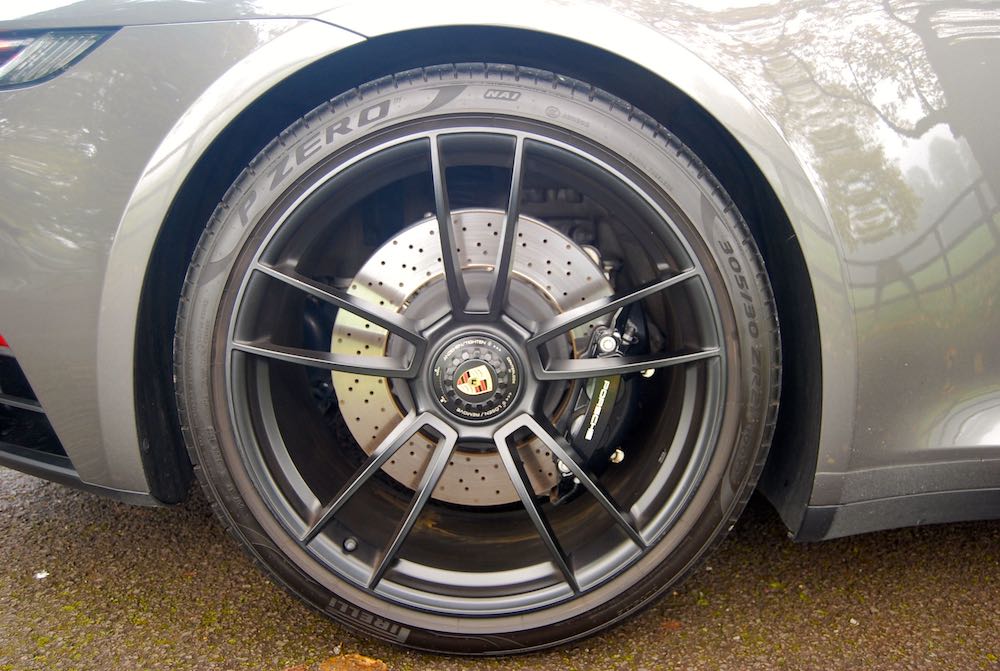 Inside the Carrera 4 GTS is all very Turbo-esque. 4-way electrically adjustable sports seats come standard, as does a chrono-clock atop the dashboard. Full bucket seats are an option for those that avoid long journeys, as are 14-way and 18-way adjustable seats. A lightweight package that deletes the rear seats, gives a lighter starter battery, adds aero parts underneath, adds rear axle steering and even lightweight glass is a £6,834 option. However you spec your GTS you get Porsche's legendary build quality inside; that hasn't slipped in the slightest.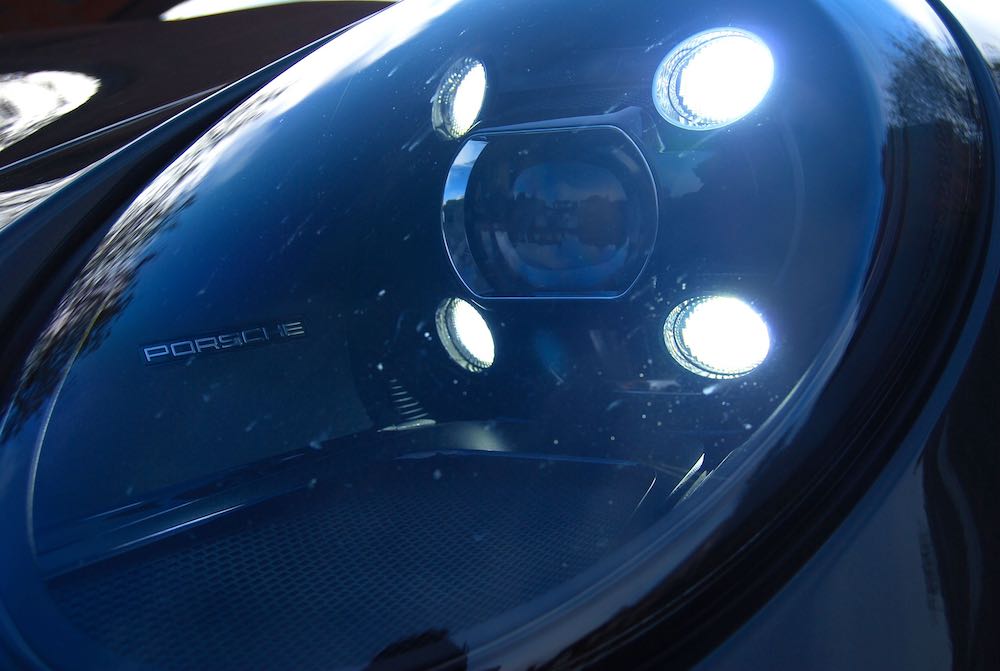 Do I need AWD?
Being AWD, the levels of grip provided are almost other-worldly. It's been a long time since Porsche engineered away the issues a rear-mounted engine can bring and it'd take some high speeds on the slipperiest surface to break traction. What's perhaps most impressive about the Carrera 4 GTS, though, is its Jekyll and Hyde personality. Considering the levels of performance on offer, this is still a car that's easy to live with day-to-day, especially with the standard PDK 'box – you can even spec it with a height adjustable nose for speed bump negotiating. Slip it into Sport or even Sport Plus mode if you're in the mood and the GTS does that excellent Porsche trick of throwing off its shackles and slips seamlessly from cog-cog, upwards or downwards as it heads relentlessly to the horizon.
Should I buy a 911 Carrera 4 GTS?
For a long time the 911 has been a sports car you could realistically live with day-to-day, and in Turbo guise a supercar that pulls off the same trick. The Carrera 4 GTS is just as malleable; it modestly blends in but offers track-day performance that a 'lesser' Carrera may struggle to provide. Let's call it a super sports car.
By Ben Harrington
2023 Porsche 911 Carrera 4 GTS Specifications:
Engine – 3.0-l twin-turbo flat-six, Transmission – 8-speed Auto, Layout – Rear engine, AWD, Power – 473bhp, Emissions – 240g/km CO2, Economy – 26.6mpg, Maximum Speed – 192mph, Acceleration – 3.3s – 0-62mph
The 2023 Porsche 911 Carrera 4 GTS is available now, priced from £130,207. For full details go to:www.porsche.com/uk