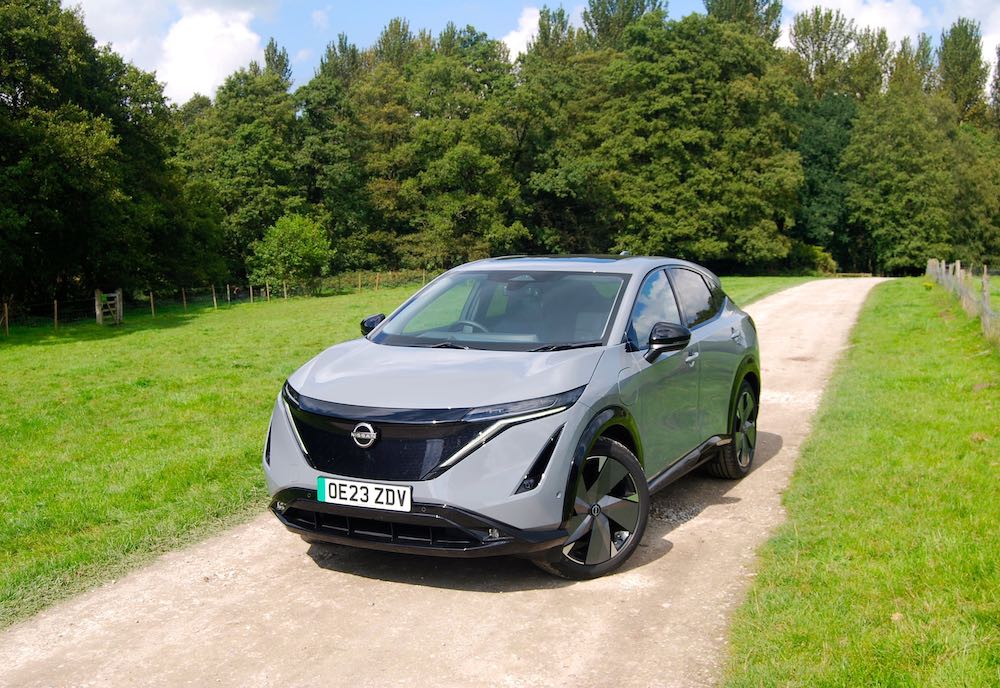 Nissan Ariya
The Ariya is Nissan's all-electric crossover, it's also a bit tricky to pronounce. Having basically invented the crossover in 2006 with the equally mispronounced Qashqai and also being a front-runner in electric tech with the ubiquitous Leaf, it shouldn't really come as a surprise that Nissan has combined the two.
Electric car design seems to be going in a few directions. Some manufacturers are going down the 'keep things traditional' path and their electric cars look very similar to their ICE models. Nissan has clearly decided that electricity is the future so let's make the Ariya futuristic. There's more than a hint of Tesla Model Y about it but I'd argue the Ariya is more attractive thanks to its quasi-grille that keeps a car's front end more traditional and in-keeping with the Nissan family look.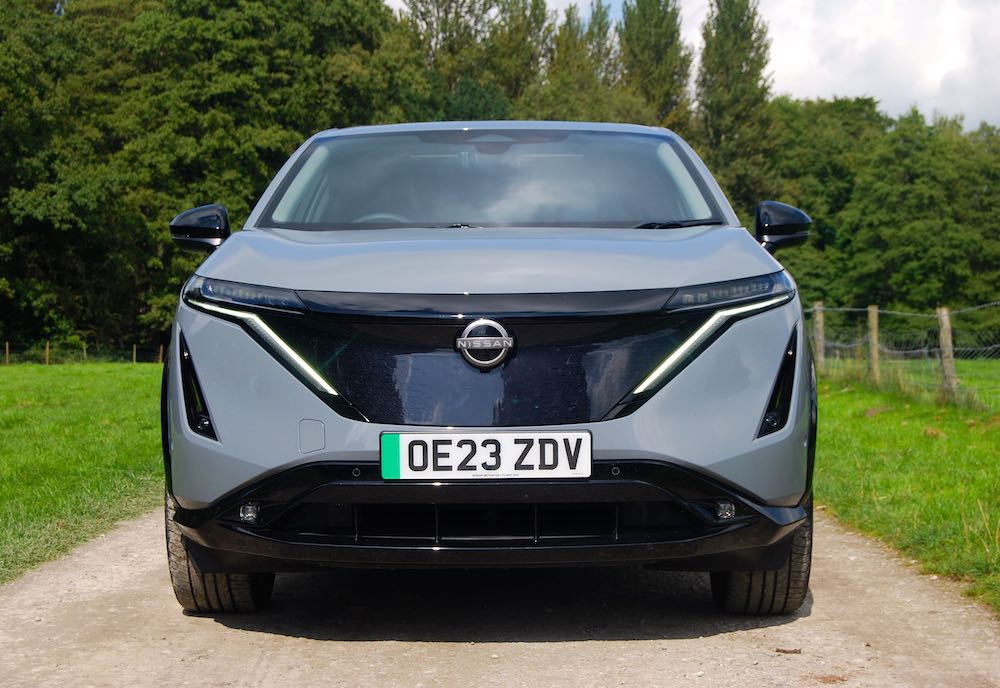 Beautiful inside
Inside the Ariya is anything but traditional and Nissan has gone to town on making sure you know you're in something ultra-modern. Actual physical dials and knobs are almost non-existent at first glance, but instead of absolutely everything being controlled via the central touchscreen (some controls are accessed via the touchscreen), when you press the very-welcome on/off button, vital controls for climate control etc appear from a central veneer spanning the dashboard in the form of haptic buttons. The bar in our test car, by the way, appeared to be honed from a slab of slate; very natural.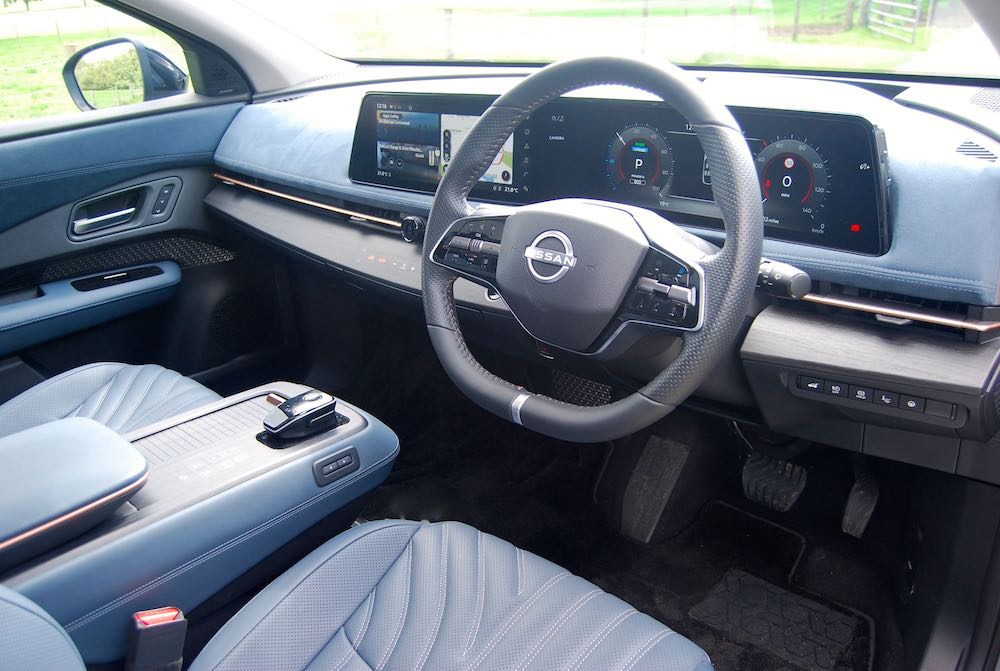 The whole vibe inside the Ariya is geared towards comfort whilst maintaining a futuristic feel. The seats are slim to maximise space, yet clearly geared towards comfort. The flat floor adds a feel of what modern interior designers would call open-plan living. Nissan themselves say "It's almost like you're sitting inside this lounge in a theatre" and this would be all the more accurate if your local theatre's seat armrests slid along the floor at the touch of a button, as the Ariya's does. One very welcome piece of kit that comes standard is a heat pump which quickly heats the cabin without draining too much range.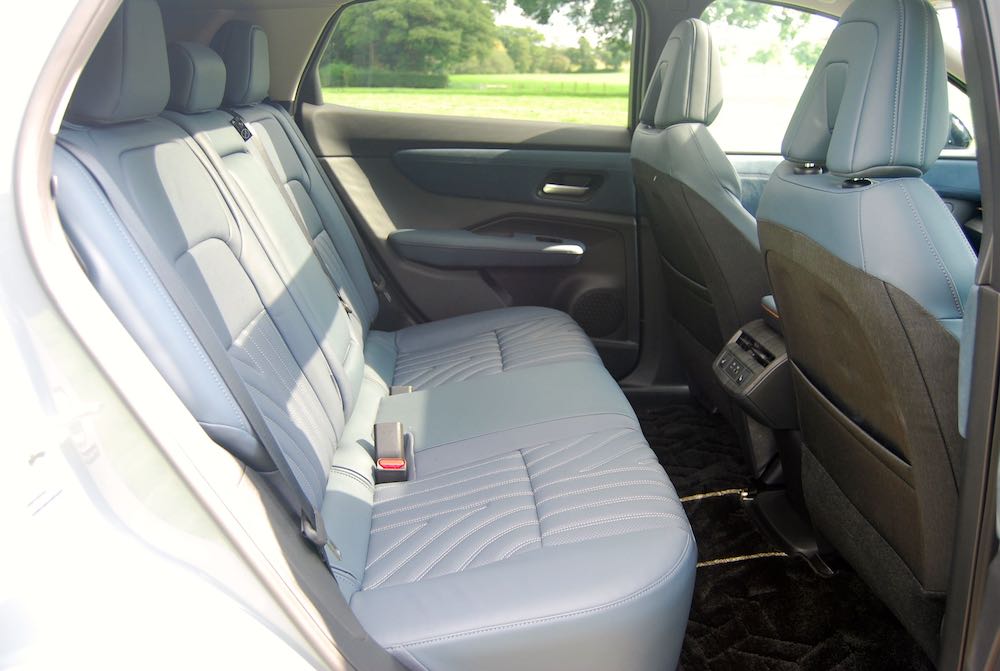 Two batteries, FWD or AWD
The Ariya comes with a choice of two batteries; 63kWh & 87kWh. The larger battery version also comes in twin motor guise, or e-4ORCE a name which kind of makes sense even if it doesn't look like it should. The single motor versions come in three specs; Engage, Advance & Evolve and the twin-motors skip Engage and go straight onto Advance & Evolve with Evolve+ topping the tree.
Prices start at £39,645 for a 63kWh Engage, the cheapest 87kWh is £44,645 and the Evolve+ is £59,025.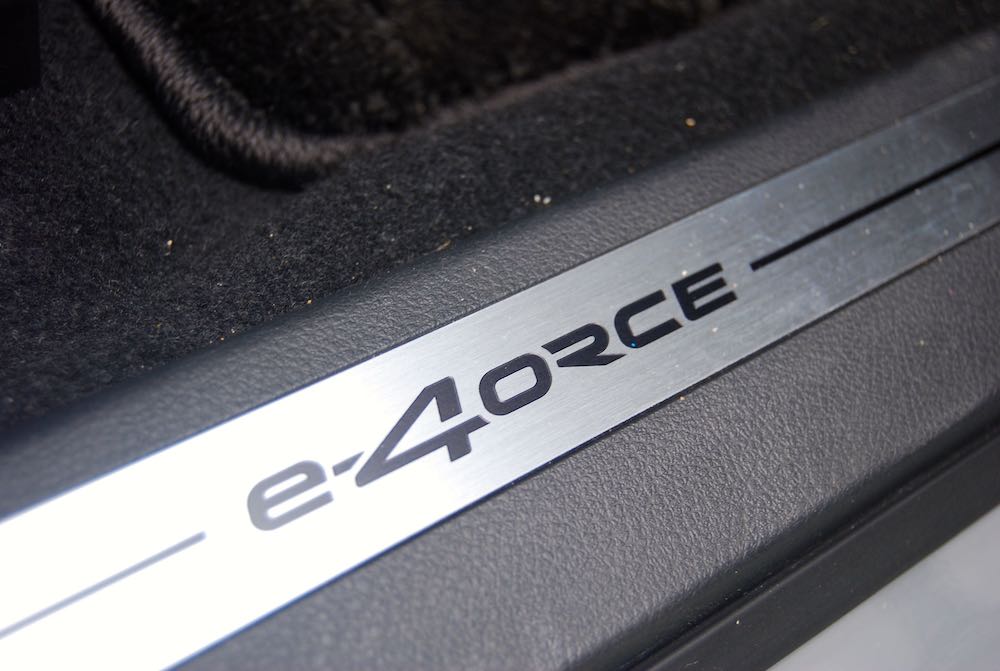 Performance will cost you
In terms of performance the front wheel drive Ariyas come with 217bhp in the case of the 63kWh version and 242bhp if you opt for the larger battery and they both do the 0-62mph sprint in around 7.5s thanks to the extra weight of the bigger battery. The AWD Ariyas get 306bhp or a not-inconsiderable 394bhp, the latter posting an impressive 0-62mph time of 5.1s
Latest charging tech
What's perhaps more relevant with an electric car is range and charging times. The 63kWh, FWD battery models can achieve a claimed 250 miles on a full charge, the larger battery justifies the extra cost with a far more reassuring 329 miles. Adding AWD reduces that claimed range to 319 miles. Go for the really quick Ariya and range drops to a fairly unimpressive 255 miles; not much for a near-£60k car.
One very welcome aspect of the Ariya is its liquid-cooled batteries which allow for higher charging speeds without the risk of everything over-heating. Every Ariya comes with a combined charging system connector and has 130kW capability so you can use 150kW chargers if you're lucky enough to find one which should give up to an 80% charge from 20% in around 35 minutes. Even if a rapid charger isn't handy, the larger battery Ariyas come with a 22kW on-board charger to speed snail-pace charging up a bit.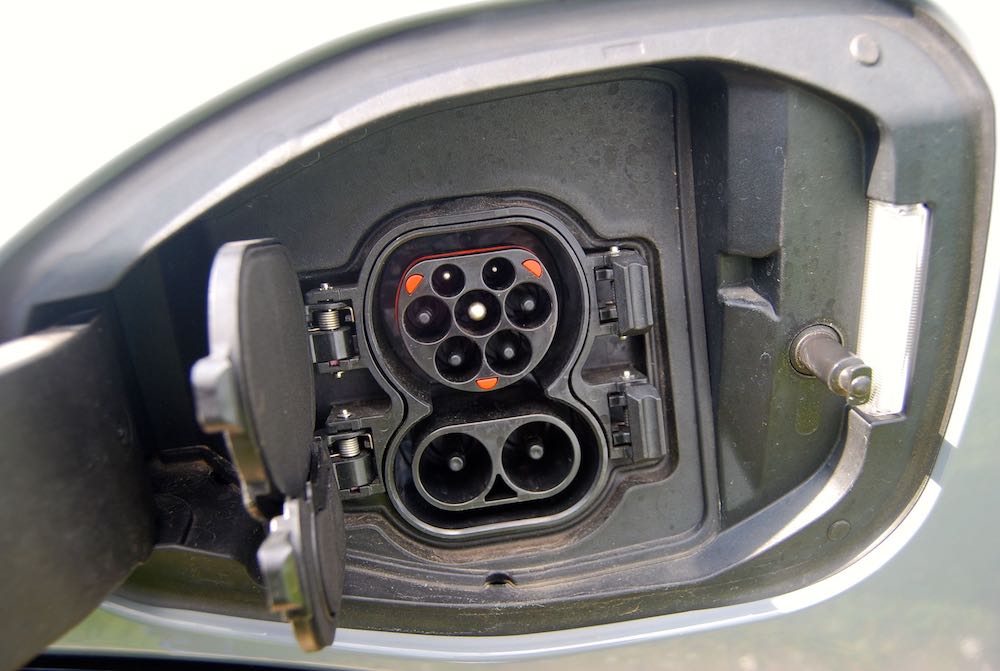 Sporty? – not really
On the road, the Ariya does its best to disguise its mass, but there's sometimes just no getting away from physics. Settings can be adjusted via three modes; Normal, Eco & Sport, and should you go for an AWD Ariya, you also get Snow mode for added grip in winter. The ride is taut without being harsh and our e-4ORCE Ariya comes with torque-vectoring for more grip through bends. Nissan claim that the Ariya has a sports-feel that's trickled down from the mighty GT-R, we're not so sure.
Select e-Pedal mode and the Ariya is pretty-much a one pedal car. It uses a combination of battery re-gen and physical brakes to actually come to a stop. Nissan's ProPilot system has been honed to provide level 2 driver assist and it does a good job of avoiding other cars and objects without being intrusive. It also makes sure your hands are on the wheel when they should be.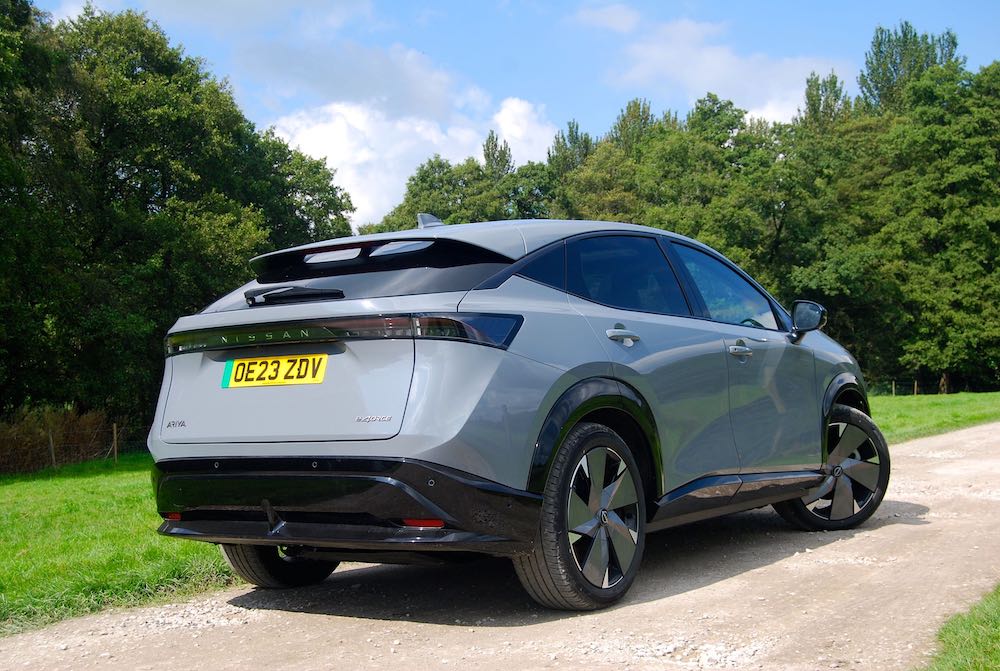 Should I buy a Nissan Ariya?
As an electric car, the Ariya makes sense on many levels and it does have great presence on the road. Any claims of sportiness should be taken with a pinch of salt, though, just expect the AWD versions to provide added grip in slippery conditions. The 87kWh battery Ariyas' range is acceptable without being much to write home about. We'd go for the FWD 87kWh in Engage spec for a good blend of range and extras at under £45k.
By Ben Harrington
The Nissan Ariya is available now, priced from £39,645. For full details go to: www.nissan.co.uk