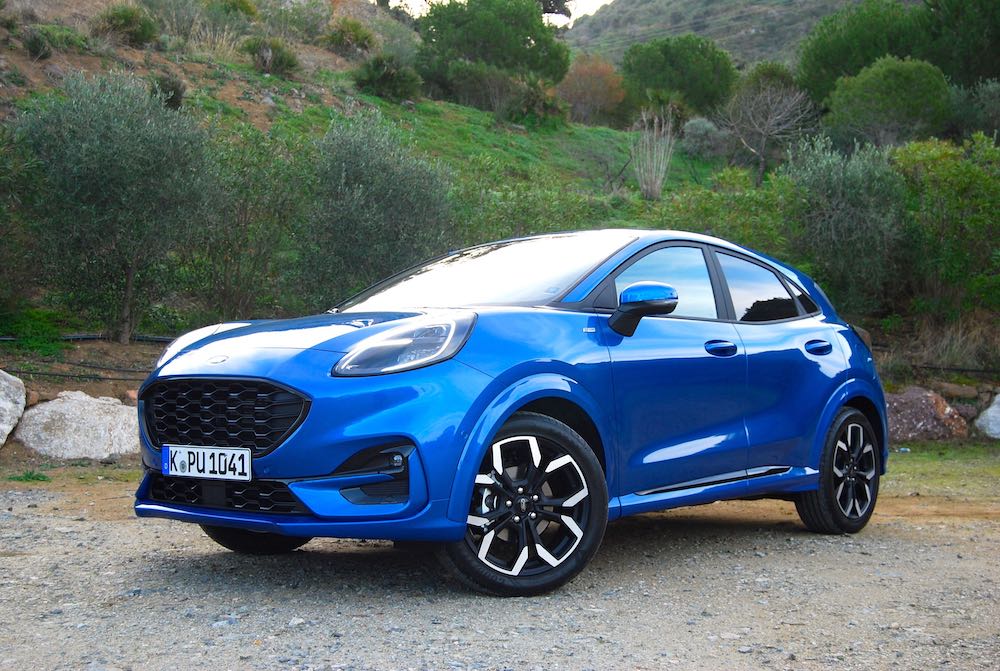 New Ford Puma
With all of the decent 'normal' car names already bought up, and manufacturers resorting to making up increasingly tenuous words for their new models, it was only going to be a matter of time before Ford revived one of the better names on their books; the Puma.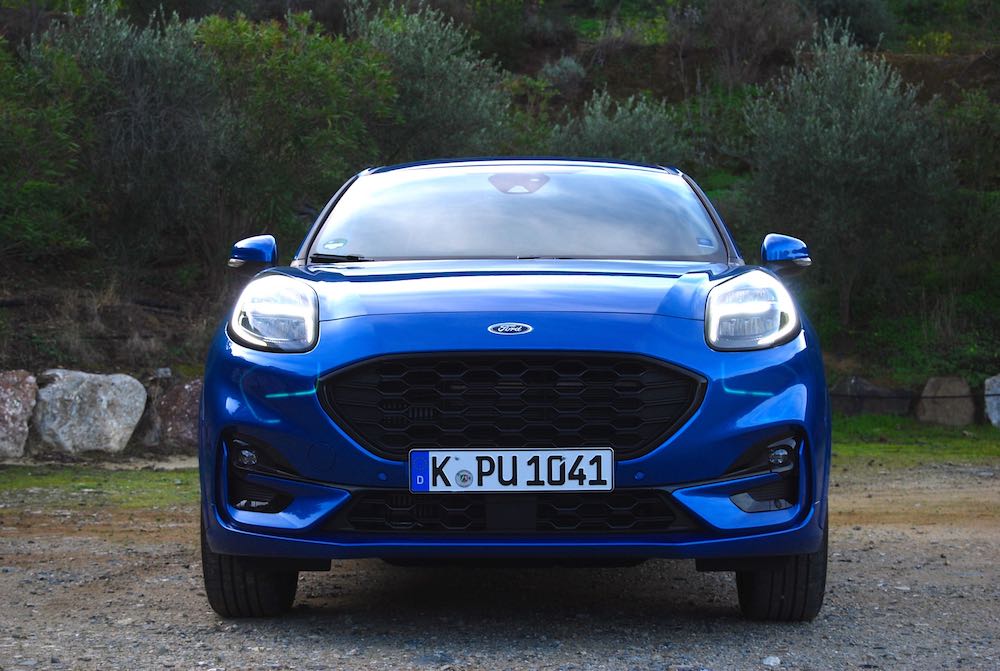 The sharper amongst you will already have noticed that this 2020 Puma doesn't share much with its 90s car namesake . That was a sporty, 3-door coupe, this……..isn't. You see, we just don't buy that many coupes anymore, but what we cannot get enough of is SUVs and crossovers. So – guess what – the new Puma is a sporty, compact crossover – a niche that seems to be gaining momentum.
Fiesta Based
It is based on the Fiesta, and that's no bad thing, as Ford's best-seller is still a car that offers some real driving satisfaction without breaking the bank, and the ST version is a belter.
The new Puma may be based on the Fiesta, but it's been extended in every area. It's longer, both in terms of overall length and wheelbase, plus it's quite clearly higher. What's most welcome, though, is the fact that Ford have widened the Fiesta's track. You see, when you raise a car's centre of gravity, you adversely affect its handling. One remedy for this is to stiffen the suspension, thereby lessening roll, but then you get a stiffer ride. By simply widening the Puma's track, it handles like the Fiesta it's based on and you don't have to finish a long journey with collecting your loose fillings out of the footwell.
One Engine, Two Outputs, Mild Hybrid
There are more engine and transmission choices to come, but from launch it's Ford's familiar 1.0l, 3-cylinder EcoBoost engine in either 124bhp or 154bhp guise. Both are mated to a 6-speed manual gearbox.
There is one more choice to make, though. Ford have introduced a mild-hybrid system for the Puma; the 154bhp engine comes with it as standard but you can choose whether or not to have it with the 124bhp engine. Just to clarify, the power output stays the same whether you have the hybrid system or not, but fuel economy improves, emissions are lower and you somehow get very slightly improved performance. All this comes at a premium of just £300, which does beg the question; why sell the non-hybrid version at all?
Honest Fun
Go for the higher powered Puma, stick it in sports mode, and it's one of those cars that can really put a smile on your face. With 0-62mph coming around in 9.0s, this 154bhp model is the quickest Puma available (for now), but despite the numbers not being exactly breathtaking, it's genuinely good fun thanks to decent handling and that EcoBoost engine.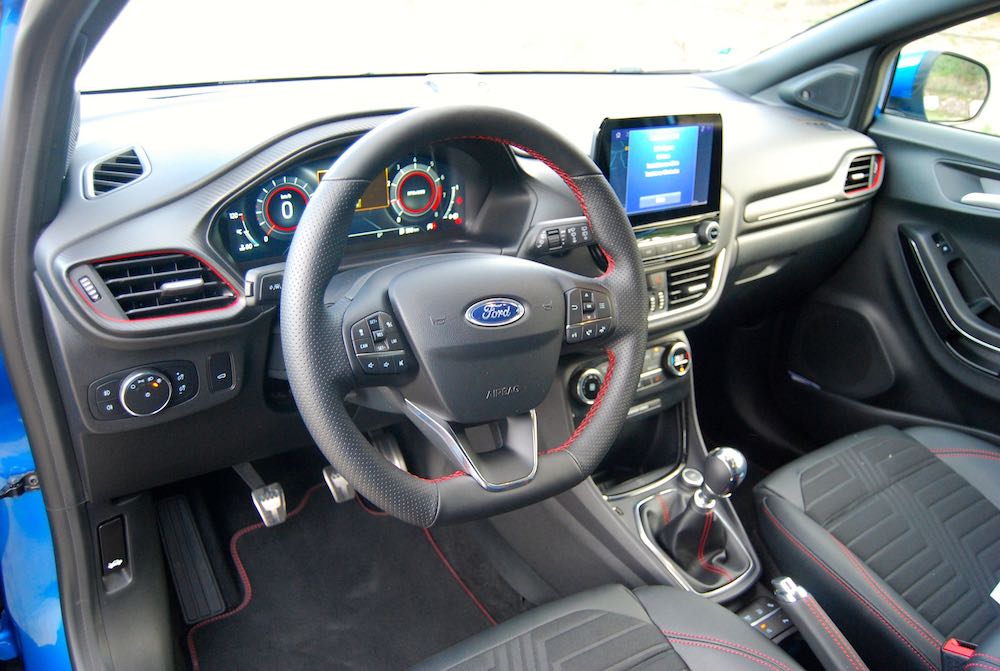 Optimistic Grille, Anti-Wedge
Looks wise, the new Puma is actually hard to fault. Ignore from the waist-line downwards, squint a bit and it does look quite like the original Puma, and that was a good-looking car. The grille is apparently an optimistic one and the styling incorporates an anti-wedge design. What this actually means is the car grins like the Cheshire Cat and, viewed from the side, it's sitting on its haunches, rather than leaning forwards.
From launch there's three trim levels; Titanium, ST-Line and ST-Line X with prices ranging from £20,545 up to £23,645. Inside is very Fiesta-based in terms of switchgear, but you also get either some dark faux-wood trim or faux-carbon-fibre trim, dependent on spec. A range-topping ST-Line X Vignale will come along in due time, and who knows after that?……..
On-Board Modem
All Pumas come with an on-board modem and this allows them to pretty-much 'talk' to each other. What this means in the real world is should, for example, a Ford vehicle be stopped further up the road with its hazard-warning lights flashing, it will tell other equipped cars in the area and a warning will appear on the dash, warning the driver of the hazard. How this will work on modern high-streets where cars have been parked on double-yellow lines while the driver pops into the newsagents for a paper, remains to be seen.
Tall? – Be Careful How You Spec It
The driving position of the new Puma depends very much on how you've specced it. Go for electric seats and a panoramic roof, and anyone over 6-foot will struggle to get comfortable. Go for manual seats and you sit so much lower down that the experience is entirely different. No pano-roof means there are indents above both front seat occupants and taller people fit far better. This really is a car you have to sit in before ticking the options list.
Despite its leaning towards the performance end of compact SUVs, Ford are keen to stress that the new Puma is family orientated. The front seats are roomy enough, and the 456 litre boot is class-leading. It's only adults that have to sit in the back seats that won't be totally happy; longer journeys are for kids only really.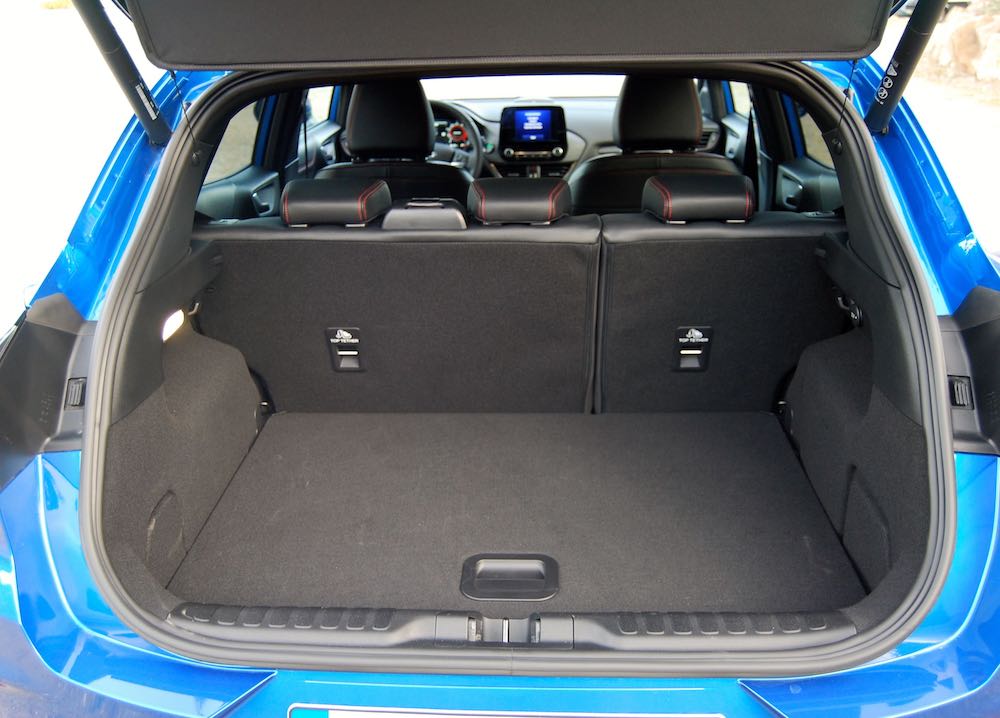 Megabox
Back to that boot, though, its capacity is really only half the story. The C-pillars have been redesigned to allow a 1-metre loading width and Ford have patented a new parcel-shelf design that's cloth and it stays with the rear hatch. What's really smart, though, is the 'Megabox' under the boot floor. It's essentially a large, 68 litre plastic box that sits between the rear wheels and has a plugged drain hole in the bottom. Yes, it's essentially a plastic box, but anything muddy can be put in it and then you just swill the box out when you're done. Not only that but it means larger items such as golf clubs and plants can be stood upright in it. Simple, yet genius.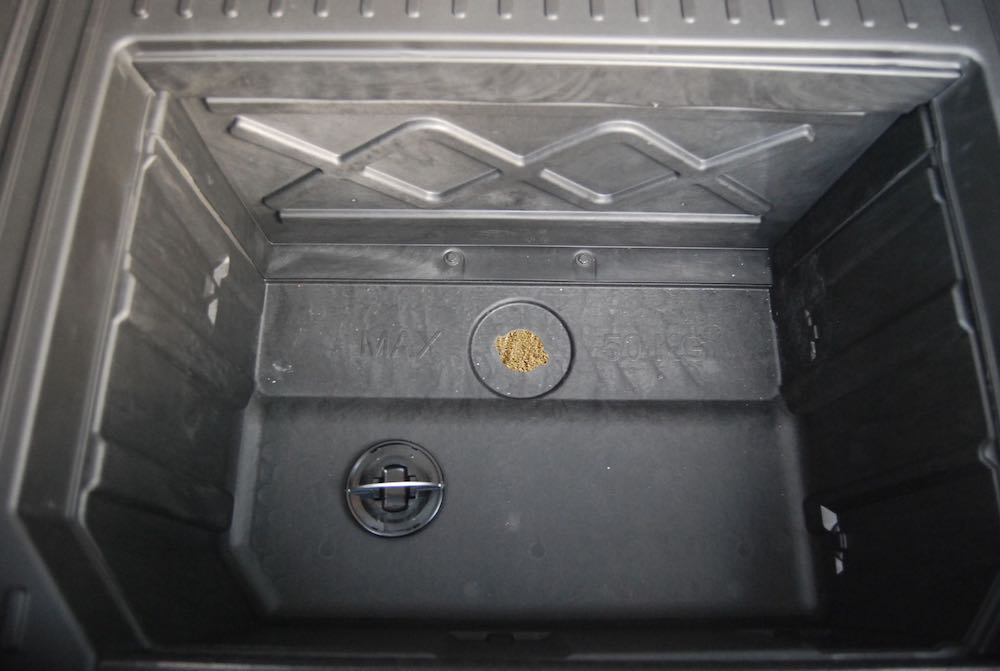 How the new Puma handles the UK's roads clearly remains to be seen. For now you've got to give Ford credit for putting some genuine thought into the Puma, rather than simply shoehorning a new body onto some slightly raised suspension and calling it a crossover.
By Ben Harrington
The New Ford Puma is available to order now. For more details go to; www.ford.co.uk