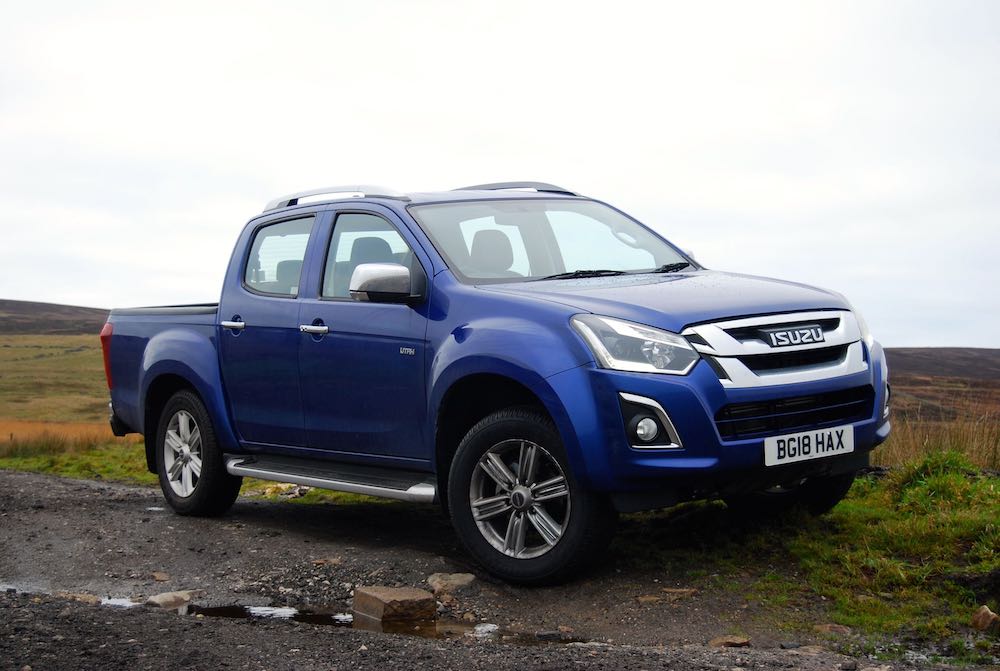 Once upon a time, Isuzu sold actual passenger cars in the UK – anyone remember the Piazza? That was a long time ago, though, and after many years of ownership wrangles etc, Isuzu have emerged as a commercial vehicle specialist (their own website states they're 'The Pick-up Professionals') , and their pick-up – the D-Max is widely regarded as one of the best on offer. That's not just my opinion, either – it won WhatVan?'s pick-up of the year award in 2018 & 2019, so just what's so good about it?
Isuzu D-Max

We reviewed the heavily breathed-on Arctic Trucks D-Max last year – the AT35, and it fared very well, even tackling the worst of what The Beast from The East threw at us. But then, it should really: it's an Arctic Truck, and it cost over £46K. This is the Utah spec D-Max; a mid-range offering that's available on the road from a slightly more palatable £25,699 + VAT.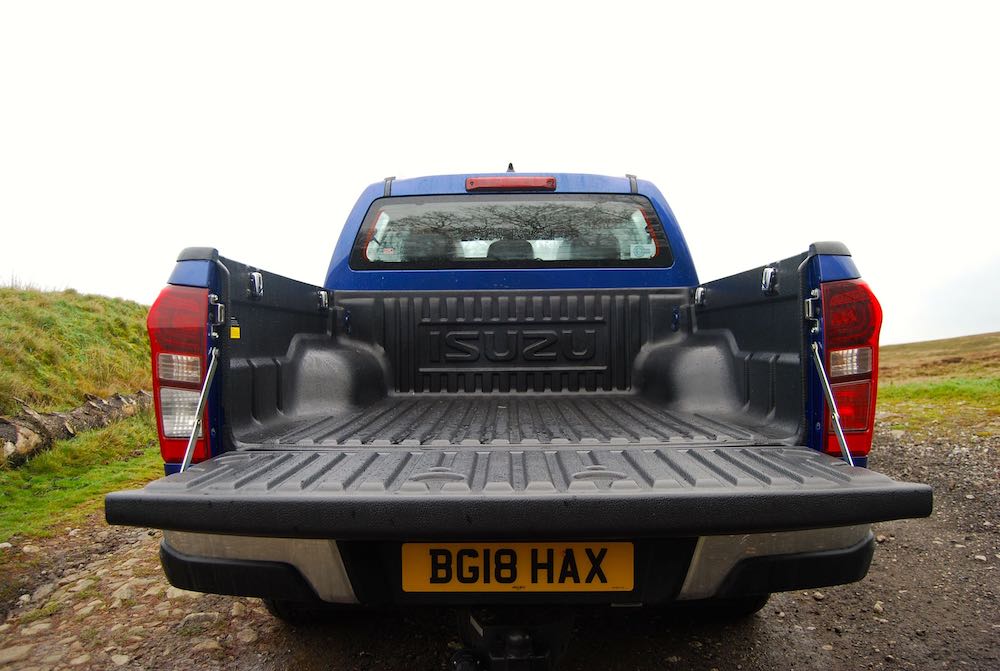 Prices From £21,999 + VAT
You can have a D-Max for an even more appealing £21,999 + VAT (Eiger), but if you go for the Utah we have here you get niceties such as Apple CarPlay & Android Auto, leather upholstery, rear parking sensors, a reversing camera and 18" alloy wheels. WhatVan aren't going to go throwing awards at added extras, though, so we need to know what's in every D-Max that warrants such accolades.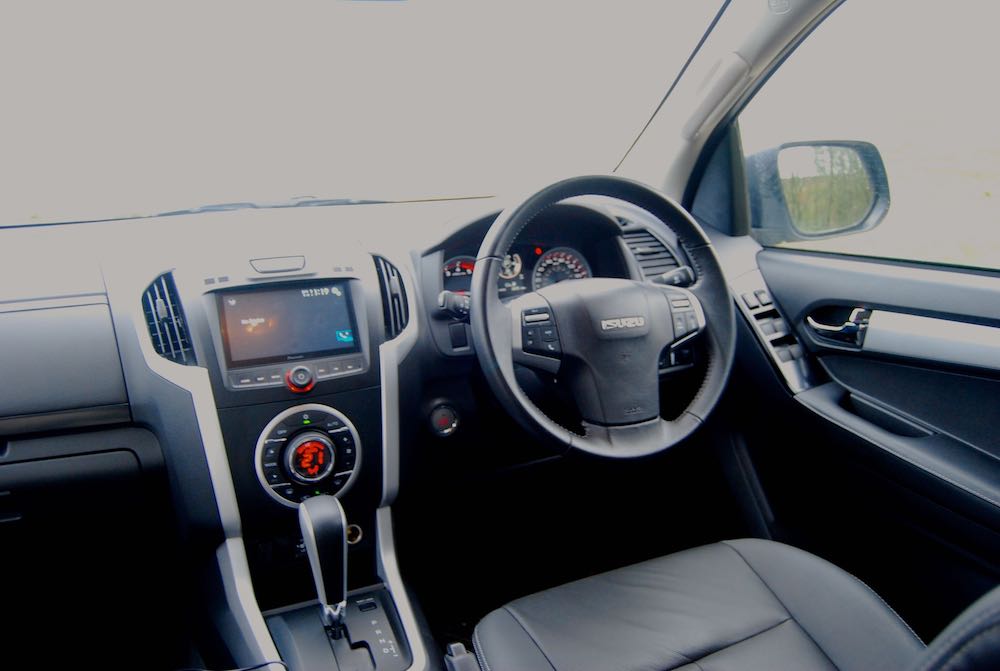 New 1.9 Litre Engine
What you've got to look at is what the most basic D-Max; the appropriately named Utility does for you, then you get a proper idea of just how good the D-Max is. It's powered by a new, Euro 6 compliant, lightweight 1.9l diesel engine that, quite pertinently, doesn't require any faffing about with AdBlue. It produces 162 bhp & the all-important torque figure is 360Nm. All this whilst returning an average 40.4mpg combined in the manual version. It's not the quietest diesel engine you'll hear this year, in fact it's quite industrial, but that doesn't matter – it's those power and economy figures that we're concerned with here and they're impressive enough, especially how clean it is, despite not using a stop/start system.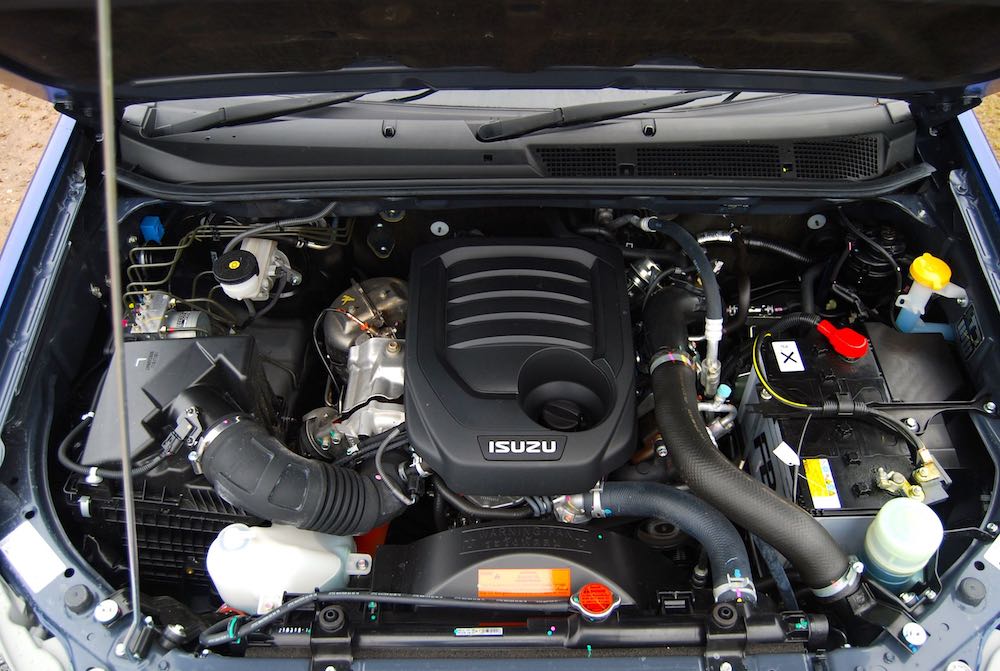 Lowered Kerb Weight
Now, some pick-ups on sale today have more bhp & torque than the D-Max, some have less, but that's not the whole story. Not only is the 19.l engine lighter than the previous unit, Isuzu have worked hard to reduce the rest of the vehicle's mass, ending up with a kerb weight as low as 1944 Kg. Obviously less weight requires less power to move it, not only this, but it increases your available payload in the back, as you've got more to play with before you reach the legal limit.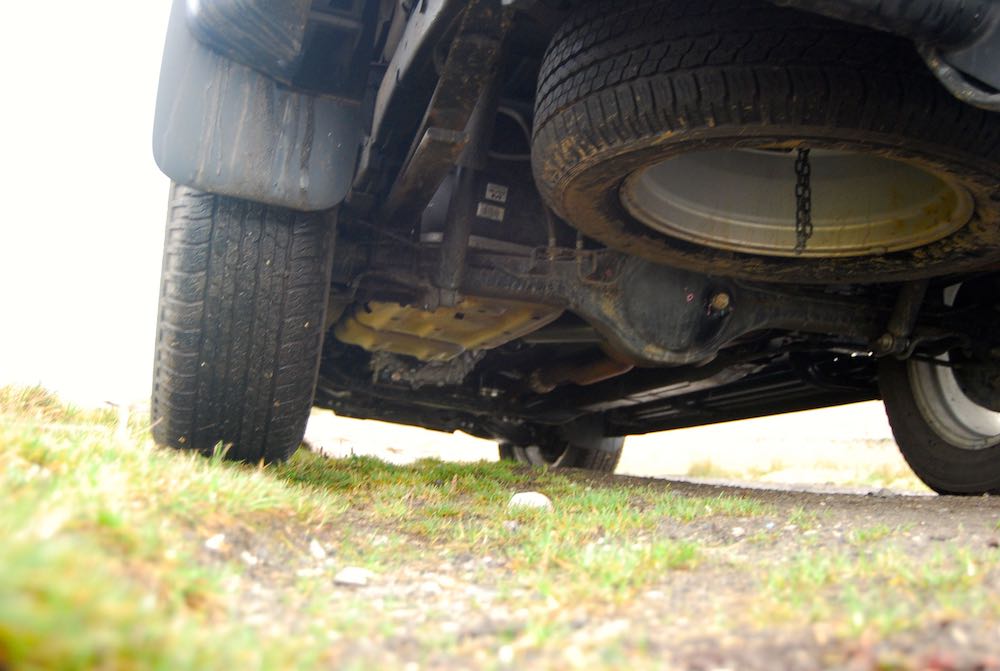 3.5 Tonne Towing Capability
Anyone considering buying a D-Max for towing purposes will be impressed, too. Despite a reduction in overall mass, the D-Max is capable of towing the 3.5 tonne legal limit for a braked trailer, and that could be the deciding factor for many people.
All but one D-Maxes currently on offer are 4×4, and that, with some pretty generous ground clearance opens up the possibility of taking it off-road. Where some manufactures have done-away with the traditional leaf-spring set up on their 4x4s, Isuzu have stuck with it – it does cope with extra loads very well, after all.
We took the D-Max for a spot of driving off the beaten track, and without even utilising the low-ratio 'box, it was one of the best pickups for off-roading we've experienced. Even at relatively high speeds, it was smooth, unruffled and even quite civilised where some might get fidgety.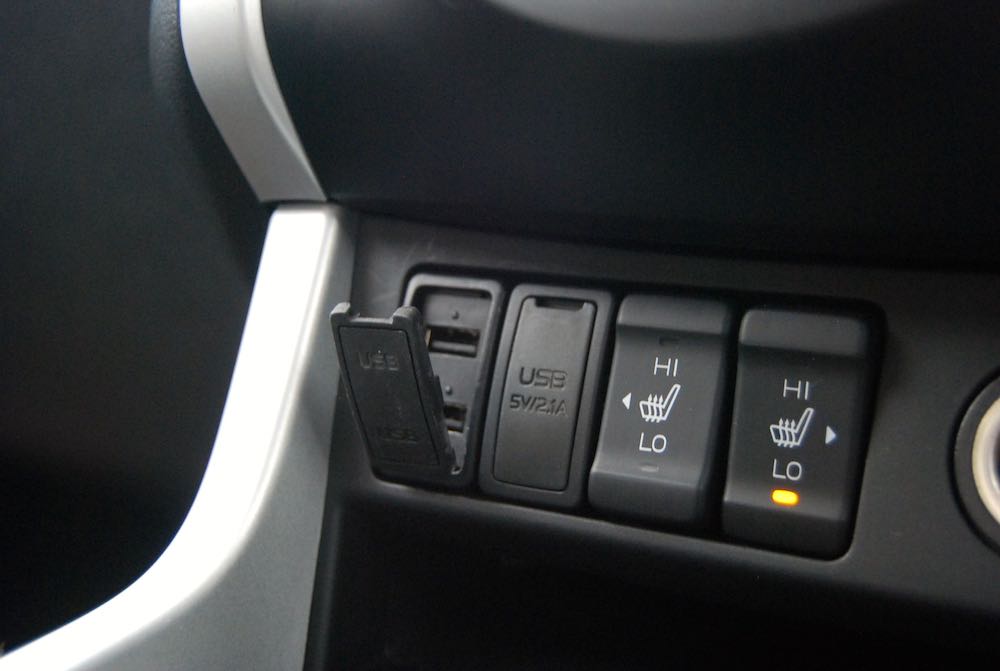 Facelift & LED Running Lights
Aesthetics clearly aren't a pick-up designer's priority but having been through a fairly recent facelift which also involved an LED running-light graft, the D-Max isn't bad looking at all. It's got presence, as opposed to actual prettiness, but it's by no means the ugliest choice around.
Inside has some nice touches, too, especially this Utah model which even has some leather trim on the dashboard to match its leather upholstery which is also heated in the front. If I'm going to pick a fault, the height adjustable driver's seat does make for a lofty driving position, probably due to the amount of motors in the base.
This Utah also comes with not only a reversing camera, but rear parking sensors, too. I always think these are a no-brainer on a vehicle this large that could ultimately save lives, not just bodywork.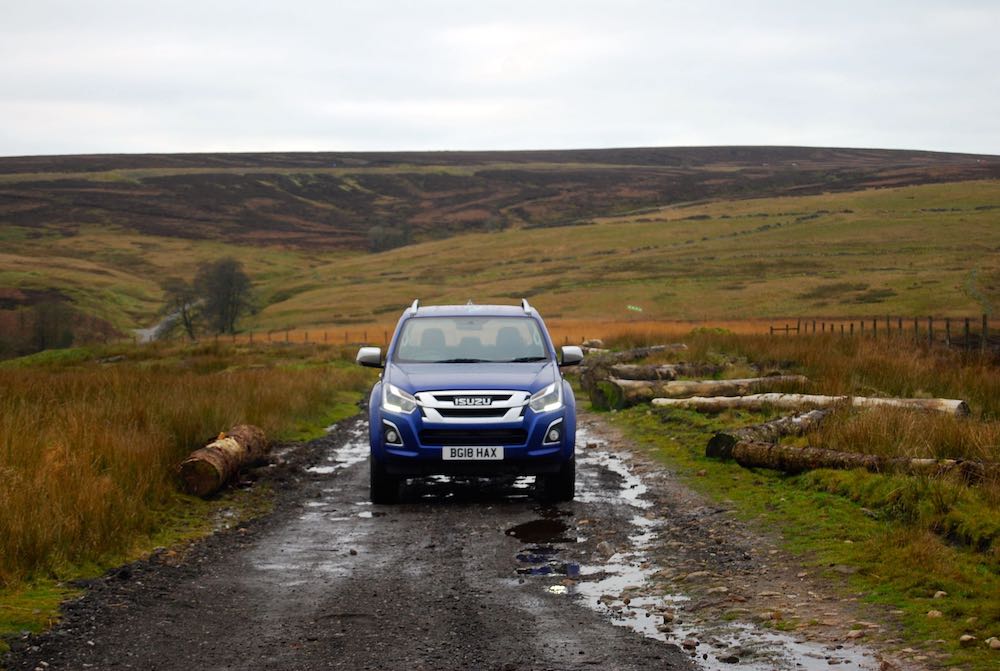 5 Year/125,000 Mile Warranty
Just to add some peace of mind to your pick-up purchase, every D-Max comes with a 5 year/125,000 mile warranty and UK & European roadside assistance, should it let you down for whatever reason.
Should I Buy An Isuzu D-Max?
When you're essentially a commercial vehicle maker, as Isuzu are, you should have making a decent pick-up down to a fine art. What the D-Max offers is capability at a decent price, whilst also being economical, and that's ultimately what most people want from their pick-up.
By Ben Harrington
Isuzu D-Max Utah Automatic Specifications
Engine – 1.9l 4–cylinder diesel, Transmission – 6–speed automatic, Layout – Front engine, 4WD, Power – 162bhp, Torque – 360Nm, Emissions – 205g/km CO2, Economy – 36.2mpg combined, Maximum Speed – 112mph, Acceleration – 13.0s 0-62mph, Price – £26,699 + VAT
The Isuzu D-Max is available now. For full details go to: www.isuzu.co.uk