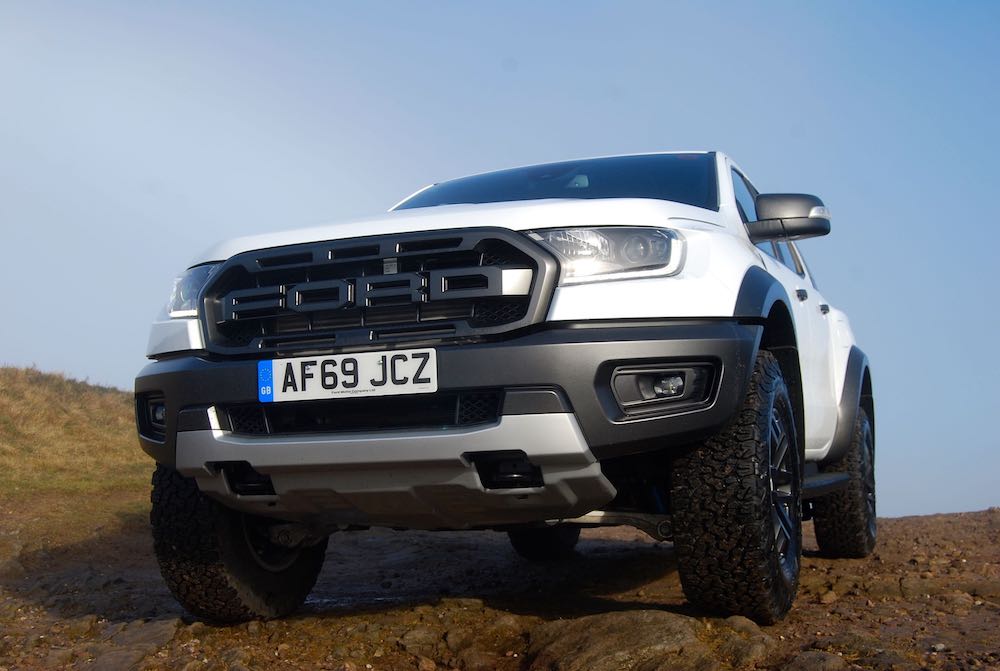 Yet More Pickups?…..
The rise of the pickup has been irresistible in the UK over the last decade. This is due in no small part to certain tax-breaks, but their attractive, outdoors-ey image, plus an undeniable usefulness means pretty-much every manufacturer has either launched a pickup or has one in the pipeline.
Forget your VW Beetle or your Toyota Corollas, the Ford F-150 has for some-time been the highest volume selling vehicle in the world. It's just not an actual car so the Beetle and the Corolla get the headlines. The F-150 is just too big for Europe's diddly roads, so the biggest Ford pickup we get is the Ranger.
Isuzu have declared themselves the leading authority on pickups, thanks mainly to the fact that it's all they make these days. Their D-Max is a firm favourite amongst those in the know and it sells well in the UK.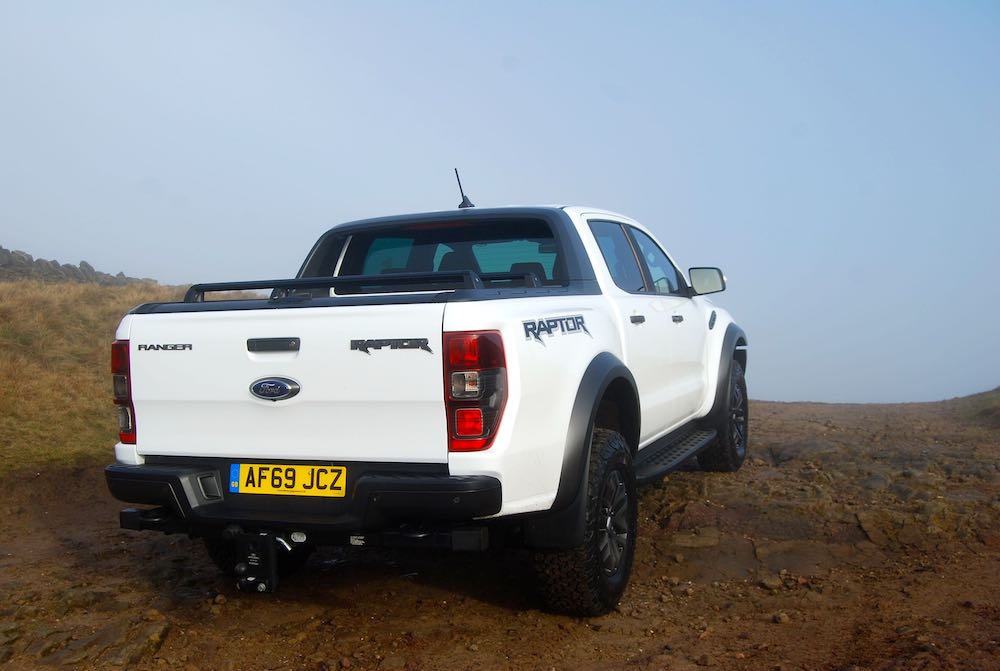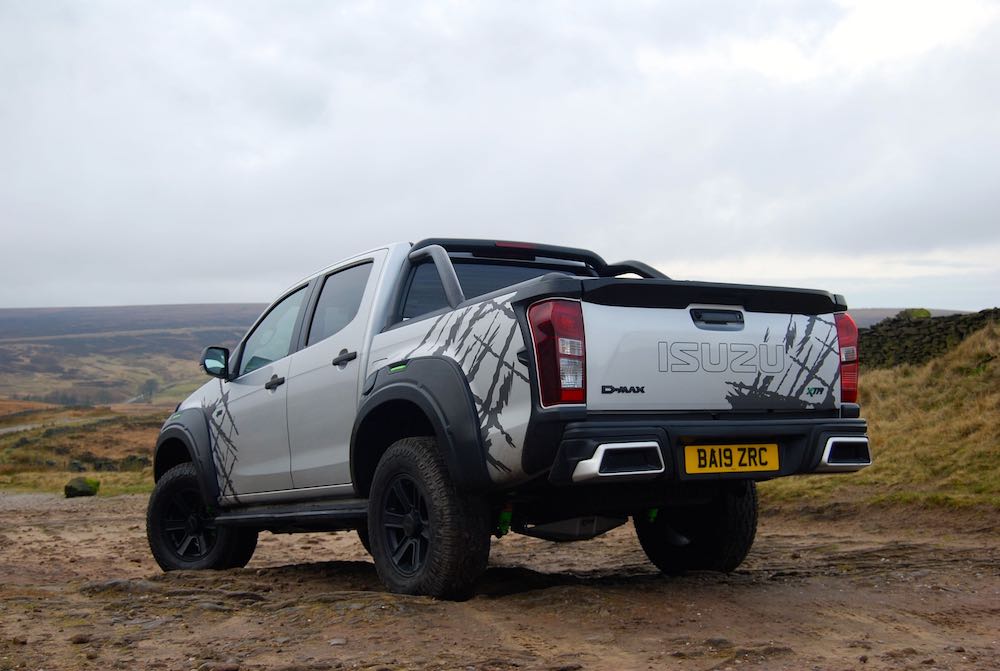 Ranger Raptor vs D-Max XTR
Now, though, there's a new breed of pickup; let's call it the super pickup. The US have had the F-150 Raptor to play with for years now, so guess what we've got. That's right – we get the Ranger Raptor, and not to be left on the sidelines as they know a thing or two on the subject having brought us the Arctic Truck 35, Isuzu have modified their D-Max and the result is this, the XTR.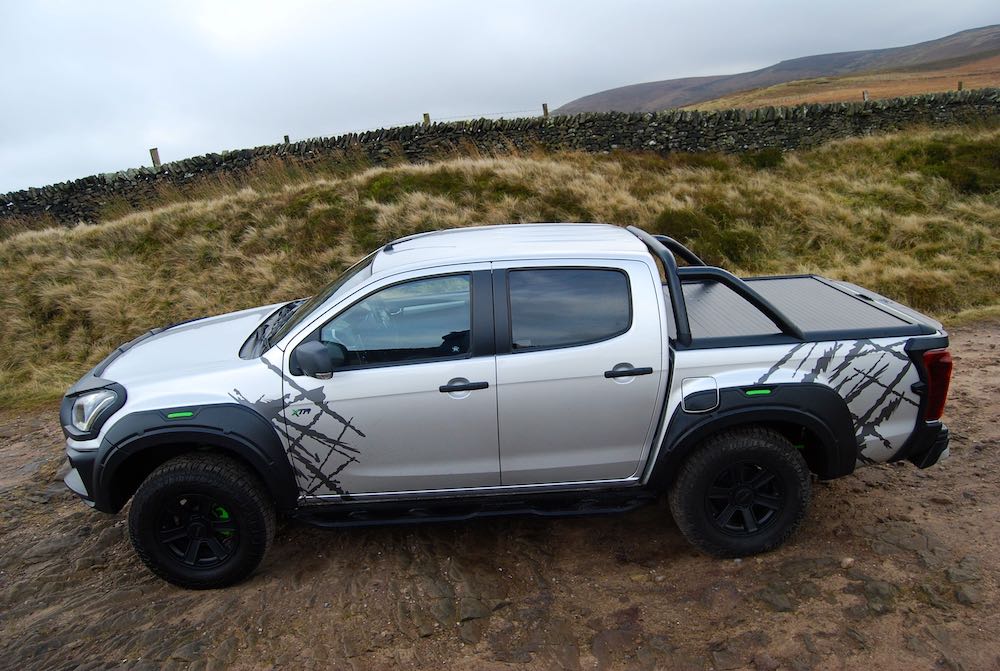 On the face of it, they're pretty similar. Both are loud, in-yer-face, clad with more plastic than a crowded LA beach, but there's a startling difference, and one that can't be ignored.
How Much Do They Cost?
You see, the Isuzu D-Max XTR will cost you £33,999 + VAT, so pretty much £40,800. The Ford Ranger Raptor, on the other hand, comes in at a whopping £49,324 incl VAT. So, how do Ford justify the £9k premium the Ranger Raptor carries over the XTR?
It might be pertinent to point our at this point that the Ranger Raptor is part of the Ford Performance range – the people who give us things with RS badges, quick Mustangs etc – hmmmmm………
Ordinary Powertrains……
If it's about performance, then, let's start under the bonnet. It might surprise you to find that the Ranger Raptor doesn't come with the 3.2l, 5-cylinder unit from the Wildtrak variant. Instead it comes with the 2.0l, 4-cylinder diesel engine which you'll also find in lesser Rangers. It gives you 213hp and 500Nm torque, which is actually more torque than you get from the 3.2l, but it's somewhere short of the V6 Amarok and soon to be discontinued X-Class in terms of horsepower.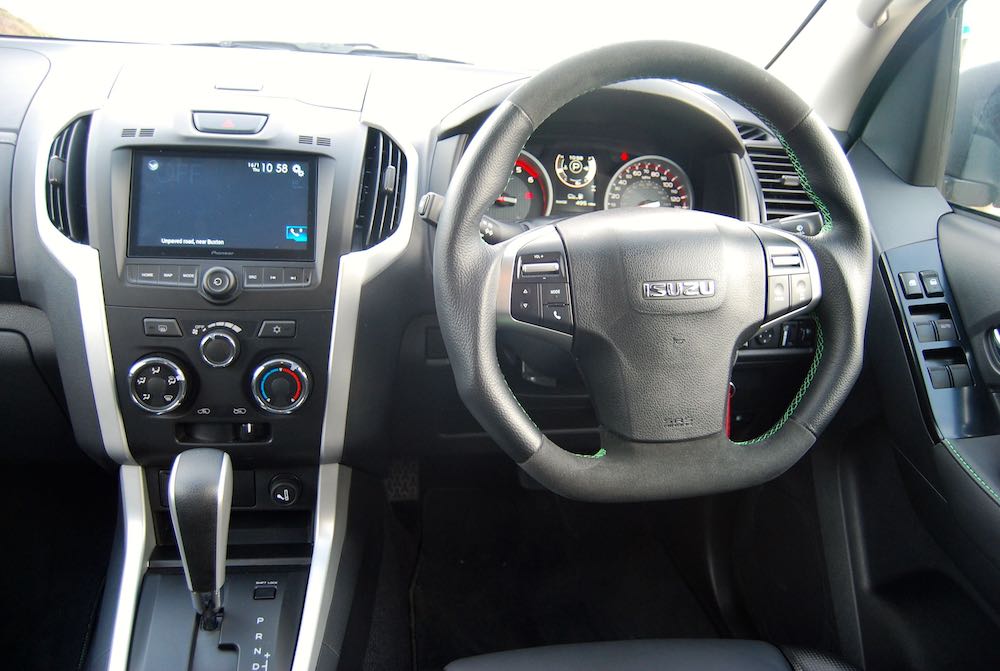 In contrast to this, the D-Max XTR runs on the same 163hp, 4-cylinder diesel you'll find in every other D-Max, giving you 360Nm torque. It's a good engine, but not quite the one in the Ford.
The gearbox in the Ranger Raptor is a ten-speed automatic unit, again, more civilised than the 6-speed transmission in our automatic XTR (a 6-speed manual is also available). Both gearboxes are available on more 'normal' Rangers and D-Maxes, so what's making these pickups superior?
……Extraordinary Chassis
Well, in both cases, it's when you look at what's going on underneath that the picture becomes clearer. The D-Max XTR is still running a traditional leaf-spring setup, but the standard stuff's been binned in favour of a full Pedders set up. Never heard of them? – that doesn't matter – just be rest assured that they're an Australian company who've been suspension specialists for over half a century.
Pedders Suspension
You'll also find grooved front disc brakes, proper metal side steps and some Pirelli Scorpion All Terrain Plus tyres stretched around bespoke 17" black wheels. By far the most impressive part of the whole set up is the new suspension. It does such a good job of absorbing even large ruts and rocks etc that it inspires more confidence the faster you get. If anything gets kicked up from the tracks you're on, there's metal plates underneath, bigger bumpers and extended wheel arches to provide protection. As with most leaf-sprung pickups, it can still be a tad lively on wet tarmac roads with nothing in the back to weigh it down.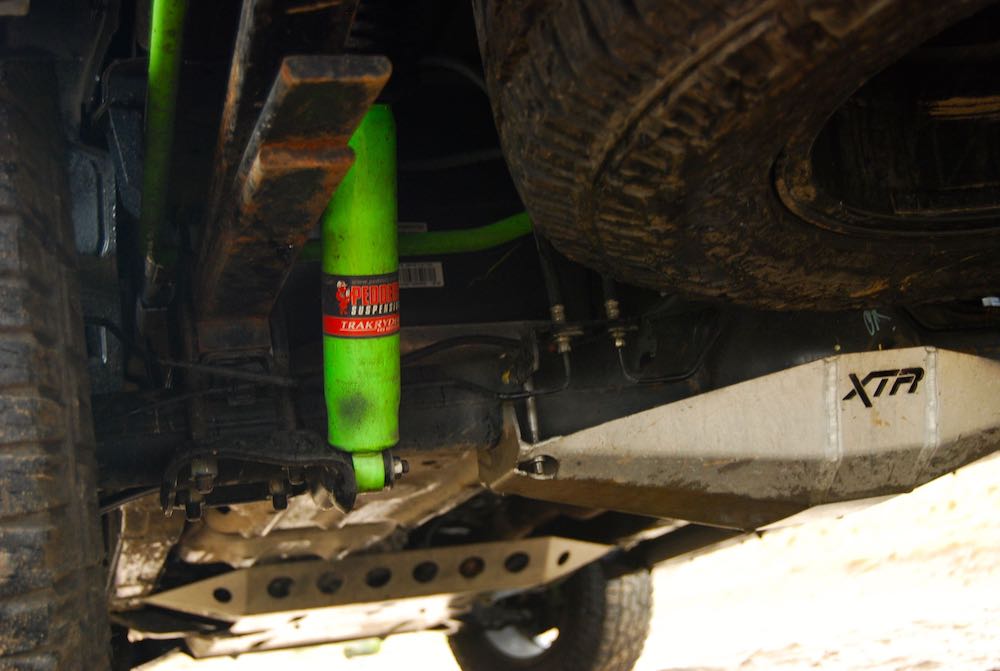 Fox Racing Shox
Look underneath the Ranger Raptor, though, and that extra premium over the XTR becomes immediately obvious. This isn't just suspension and tyres, the Ranger as viewed from beneath has been ripped up and started again. The leaf-springs have gone with full Watts coilovers in their place. The shock absorbers are Fox Racing Shox all-round. The whole chassis is not only higher than before, it's actually 150mm wider, as well as being strengthened.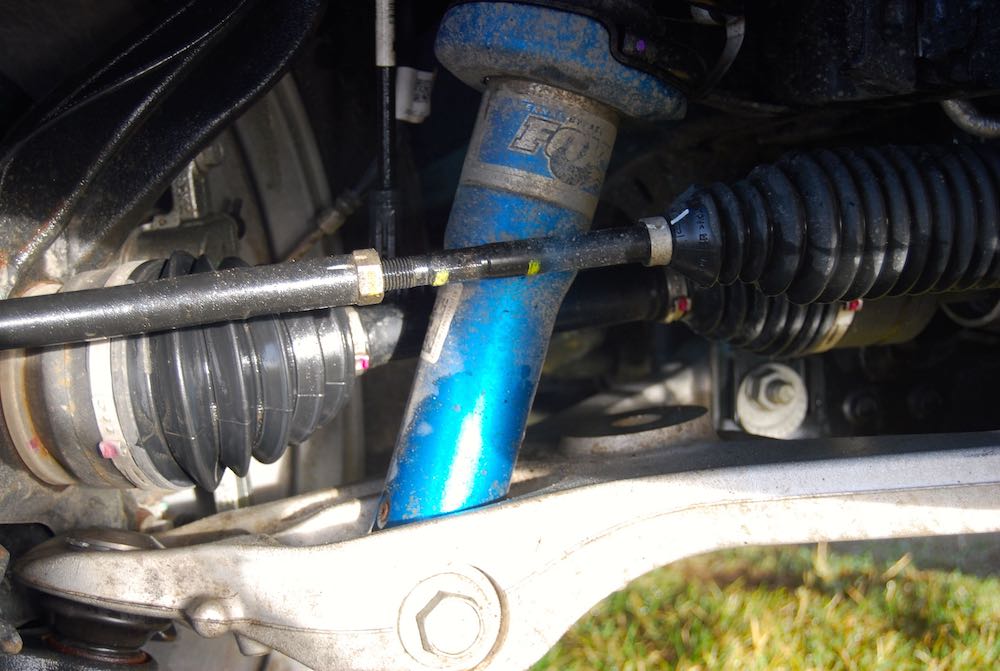 To accommodate the extra track width and suspension travel, the Ranger Raptor has bespoke wings. Add to this a new grille with oversized F O R D script, very much like the F-150, and the Ranger Raptor looks like it would be at home racing through the Baja.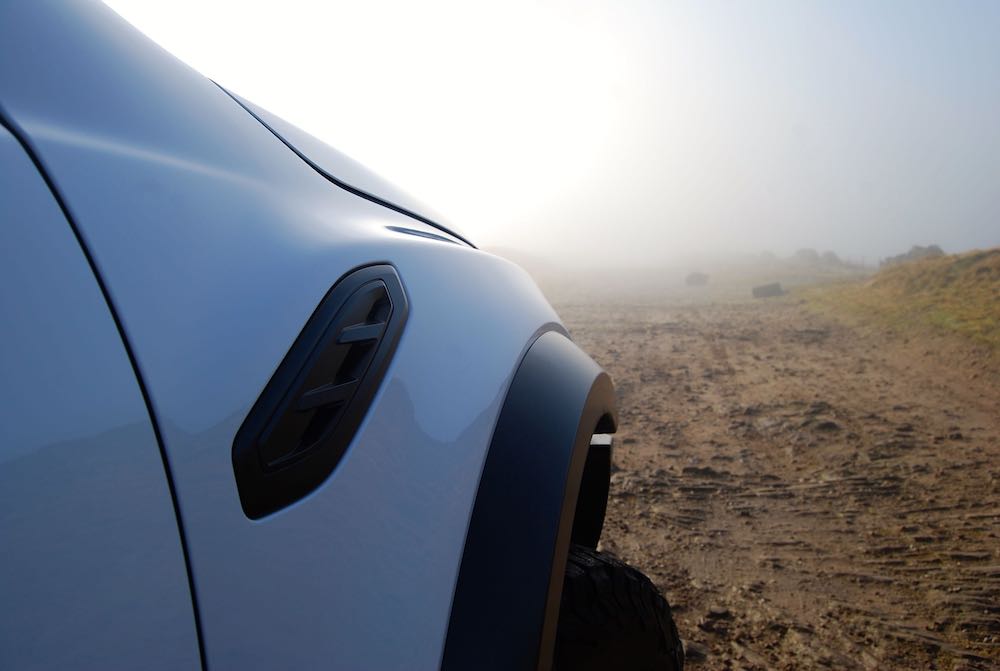 105mph……….Off-road
Don't think it's all show and no go, though. Despite the powertrain being fairly standard, the new suspension and chassis, along with six driving modes (one of them actually is Baja), mean the Ranger Raptor is capable of driving at 105mph for sustained periods. Off-road……..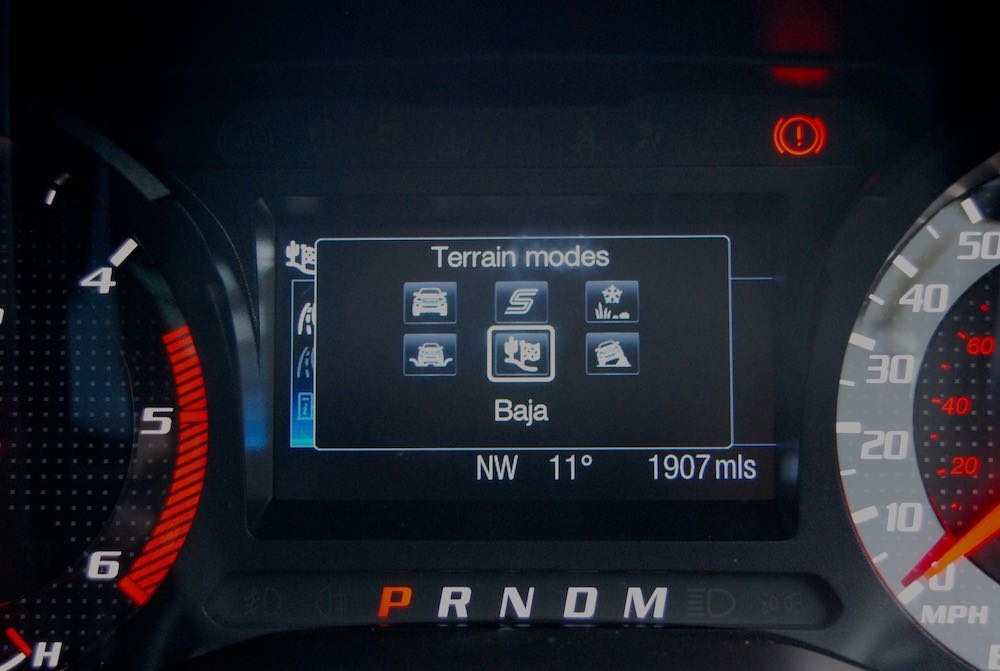 Thankfully the rear drum brakes have been binned in favour of discs all round with larger pistons on the front to reel things in. Quite where someone could drive at 105mph off-road for any period of time in the UK is anyone's guess, but the way it handles green-lanes is unlike anything I've ever experienced, even the very capable D-Max XTR.
What's actually more likely to be noticed by UK buyers is the difference the revised set up makes to driving on-road. There's a sport mode to sharpen throttle response etc. as you might expect, and the coilover suspension inspires more confidence on tarmac than any other pickup. To protect your near £50k investment, there's a 2.3mm steel bash plate behind the front bumper.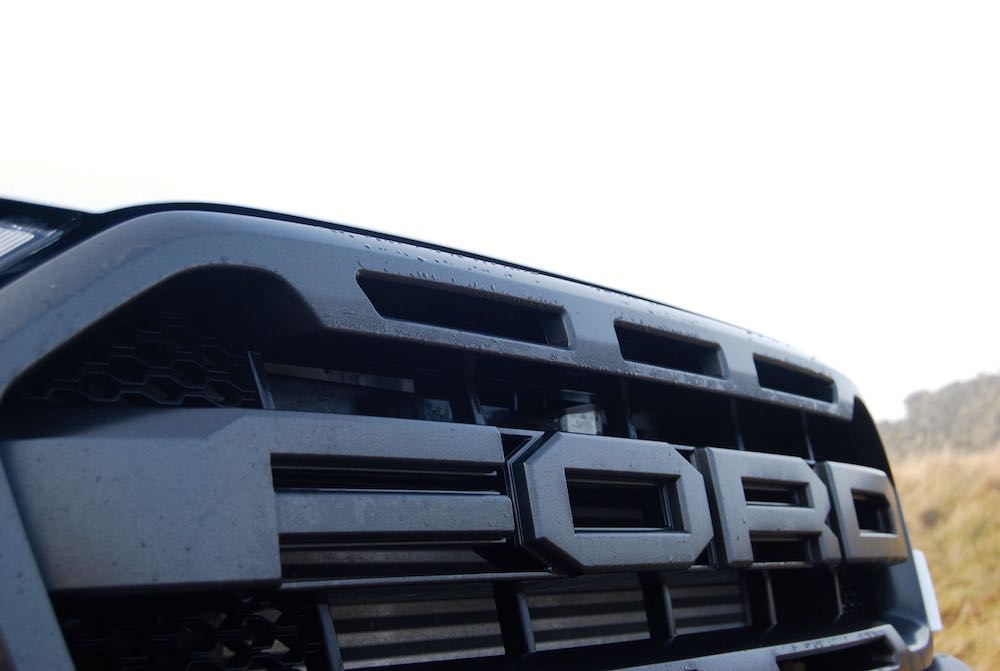 Extras Inside Ranger Raptor
Not only is the Ranger Raptor a serious piece of kit technically, it comes with plenty of extras. The seats are heated, electric suede with dual hardness cushioning to protect you and stop you sliding around as you might on leather. There's auto lights and wipers, as well as a Mountain Top load cover and three-pin plugs in the rear.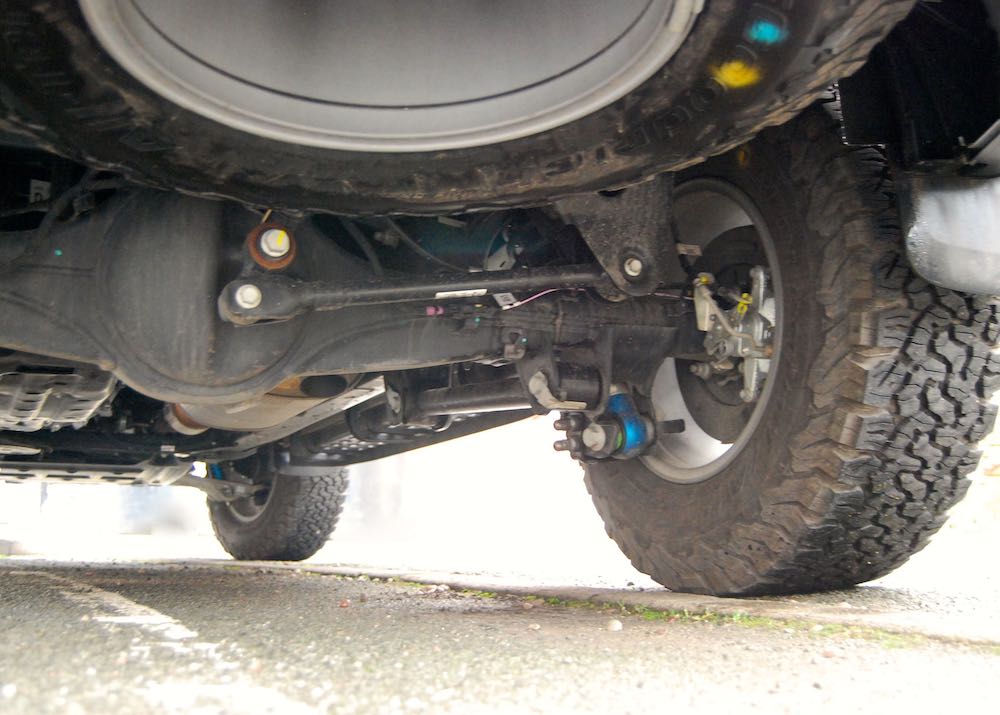 The Raptor Does Come With A Catch..…
When you add all of these modifications and additions up, it's clear to see where the extra money's been spent. So, it's the ultimate pickup and everyone who wants a pickup should go out and buy one – right? Well, that's where a little problem lies. Because of the extra weight of all of the new, fancy bits, the Ranger Raptor's kerb weight has increased to the point that it's only capable of carrying 620kg, even despite its lightweight magnesium paddle-shifters.
To qualify as a light commercial vehicle, they must be capable of carrying 1,000kg. It therefore misses out on the tax-breaks pickups come with, and that may just render it useless for much of the pickup buying market. In case you're wondering, the D-Max XTR is just as capable of lugging loads as any other D-Max.
Ranger Raptor or D-Max XTR?
So, in terms of outright performance, both on and off-road, there's nothing to touch the Ranger Raptor from a mainstream manufacturer in the UK. The fact it isn't classed as a light commercial vehicle makes its high purchase cost even harder to swallow, though. The D-Max XTR is incredibly capable off-road and it looks aggressive and radical. It's significantly cheaper than the Ford and qualifies for tax-breaks, and that could seal the deal.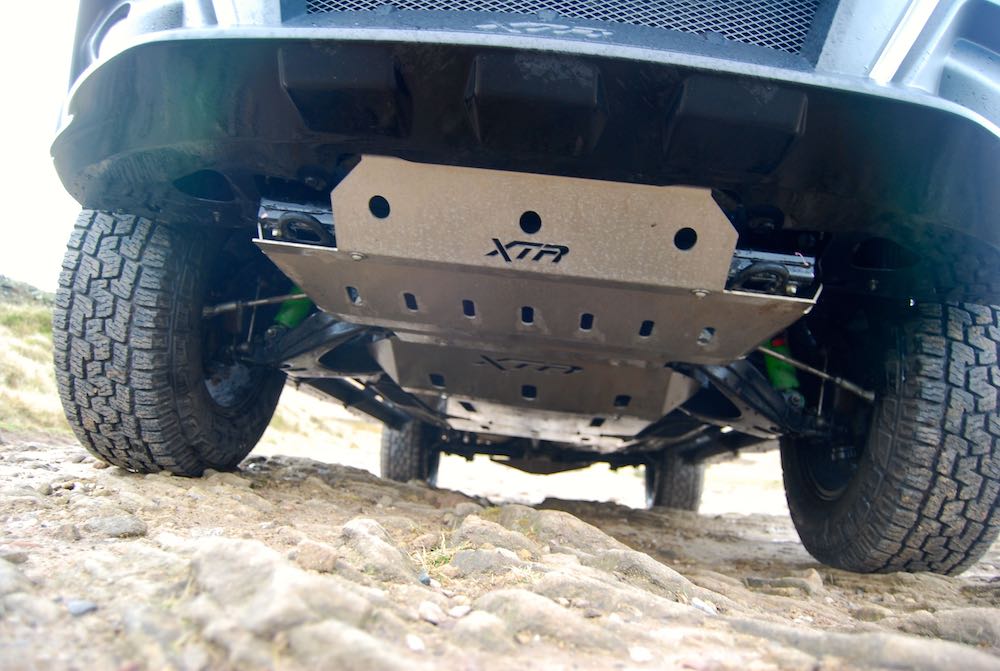 By Ben Harrington