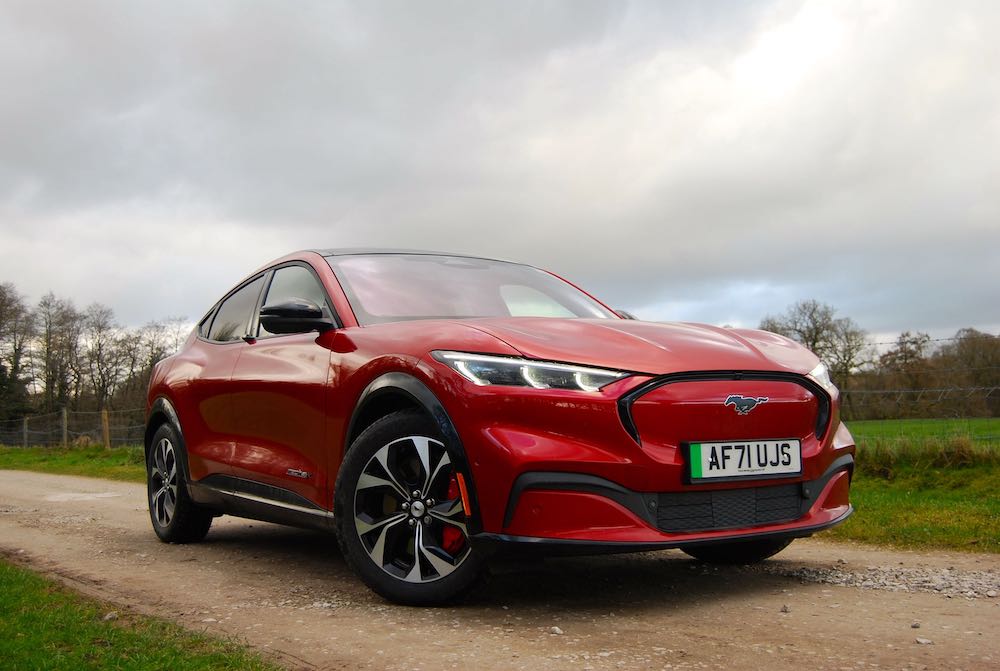 Mustang Mach E
The world of automotive electrification is marching on at a frightening pace. Every week a new model seems to be launched, with manufacturers new and old alike competing for their slice of what's inevitably going to be a gigantic pie. Whether it ends up being the only flavour of pie on offer remains to be seen, but for now, electricity = the future.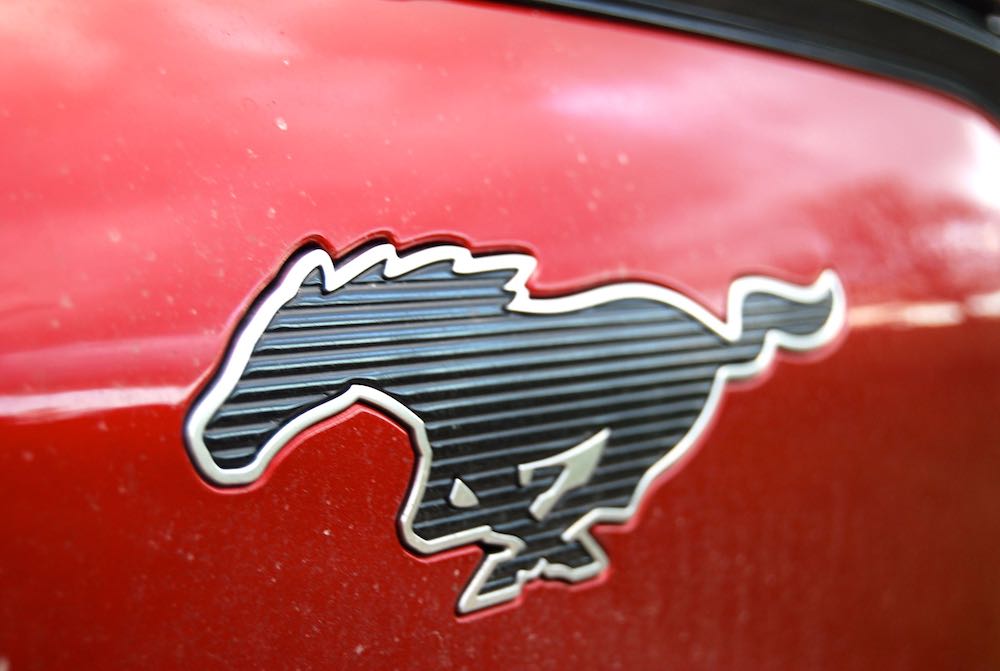 So, if it's the future, it may seem quite an odd move to look to the past for design inspiration, and yet that's exactly what Ford have done with this; the Mustang Mach E. Not only odd, but brave, too. The Mustang name is iconic and arguably one of Ford's greatest successes – get this wrong and you could be in danger of losing some of its undeniable cool.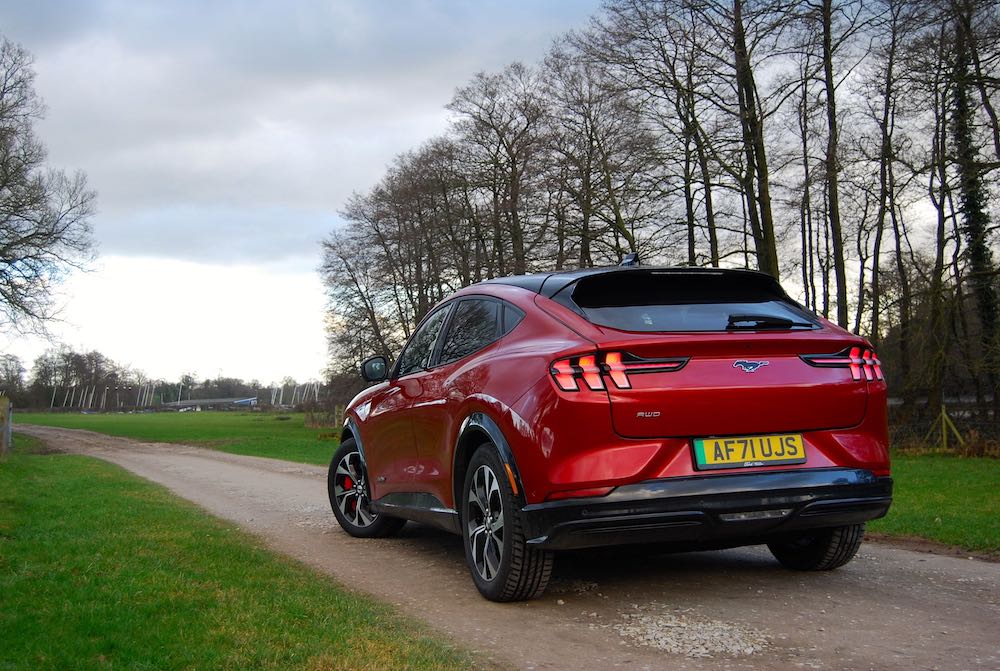 Why can't I have a grille?
Of course, the 'proper' Mustang isn't old, there's a new-if-slightly-retro version you can buy from Ford right now. The two share a vague silhouette and that's about it, sorry – precisely it. It's officially an SUV for a start and it was built from the ground up to be powered solely by electricity. Which does kind of beg the question why it has to have a blanked off face? I appreciate keeping electrical gubbins warm is the name of the game, as opposed to the precious cool air internal combustion needs, but would something to feed fresh air to the front brakes that resembles an actual grille have been too much to ask. Yes, the blanked-off facia identifies electric cars as such, but a gaping, daunting grille just adds so much character.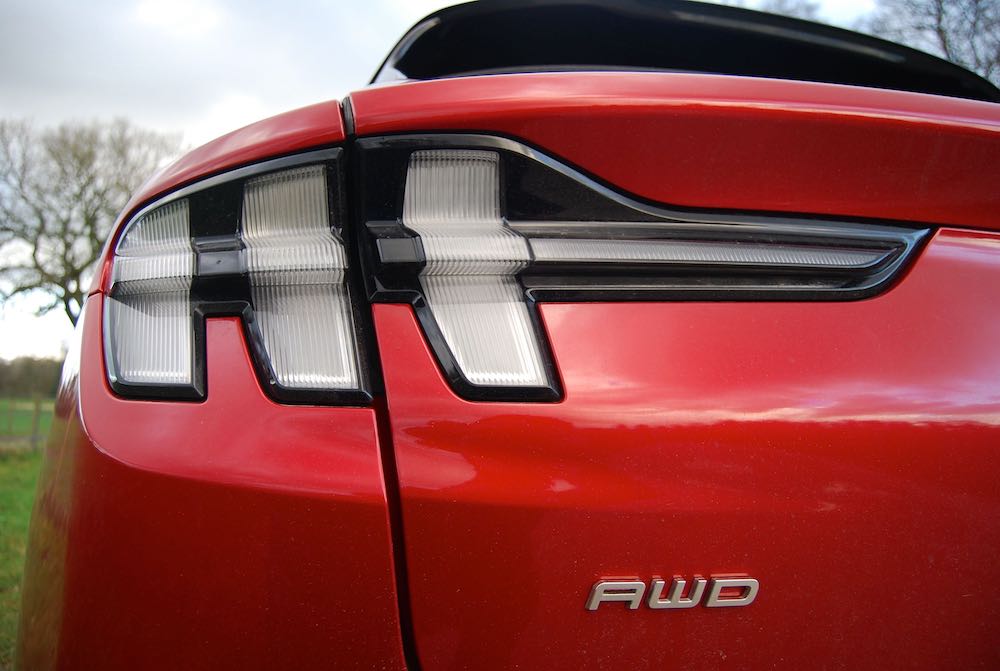 All credit to Ford for using more than a wind tunnel to design the Mustang Mach E, though; it's got far more about it than most electric cars. Inside is more modern than a regular Mustang, with just a few hints of 1960s Americana. Gone are the deep cowled dials, replaced by a rectangular screen with just a little Ground Speed MPH below the electronic speedo to remind you this is definitely a Mustang.
The compulsory huge central screen
1960s Americana it might not be, but the large, nee – massive central screen is what controls almost everything that can be adjusted in the Mustang Mach E, except how loud Springsteen's coming out of the speakers. It's usually a gamble to be so reliant on one screen, and we do wish certain aspects such as brake retardation strength could be quickly altered via flappy paddles, but the software is never-the-less impressive. There are screens within screens and everything that requires adjustment on the fly, as it were, is there in plain sight.
Active, Whisper & Untamed
Except, that is, for the Mach E's driving modes – one of the car's standout features. They've been named, with tongue firmly in cheek; Active, Whisper & Untamed – interestingly enough, if you buy a Mustang Mach E in the USA, they're Engage, Whisper and Unbridled – make of that what you will. Whatever they're called, throttle response is far sharper in untamed than the others, so you might want it readily available for a B-road overtake and by making that option a few screens prods away, it reduces its usability somewhat.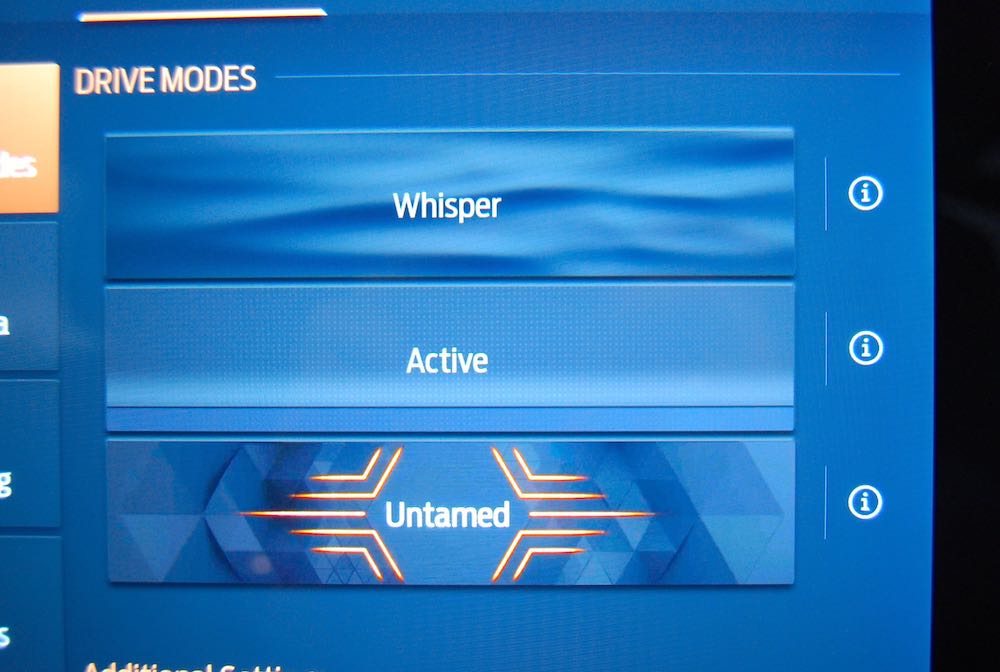 Mach E cost and range
When it comes down to what powers your Mustang Mach E and how far you can go in, Ford have kept things refreshingly simple. Your initial choice is between RWD, AWD or GT, price at £42,530, £50,850 & £66,280 respectively. This is the AWD version so it has two electric motors; one for each axle, with the RWD version just having one at the back, obviously. You then decide whether you want to upgrade to an extended range battery (98kWh) or keep things cheaper with standard range (75kWH) – the GT is extended range only. Should you splash out on the longer range model, the RWD Mach E goes from a possible 273 miles to 379, the AWD is 248 to 335 miles. In the real world, our AWD extended range being driven in winter managed 250 miles; quite the drop. Perhaps more importantly, should you find a quick charger, Mustang Mach E will charge from 10-80% in 38 or 45 minutes, battery dependent.
How fast is the Mustang Mach E?
The slowest Mustang Mach E – the 98kWh RWD will get from 0-62mph in 7.0 seconds, the quickest one's the GT and that manages the dash in an incredible 3.7 seconds. This 98kWH AWD is somewhere in the middle at 5.8 second, and that's probably all the performance you need in an SUV. As we said, you'll have to select Untamed mode for maximum performance, and Ford have kept things less than deathly serious by piping a V8-ish noise into the cabin if you do. You can turn it off if you like.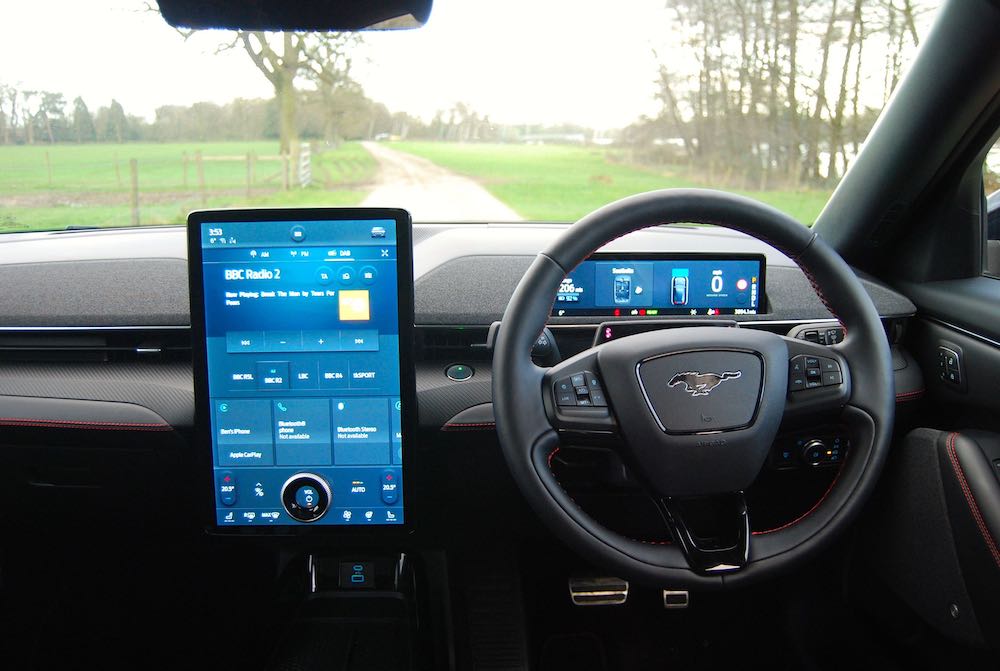 Should I buy a Mustang Mach E?
The Mustang Mach E represents a new approach to electric cars by adding a touch of old school. It's quick, well made and handles well, and in its cheapest guise it's not eye-wateringly expensive. Being coupe-ish shaped, you do lose some boot space and large items require the rear seats be laid flat, but that's the price you pay for style, I suppose.
By Ben Harrington
The Mustang Mach E is available now, priced from £42,530. For full details go to: www.ford.co.uk