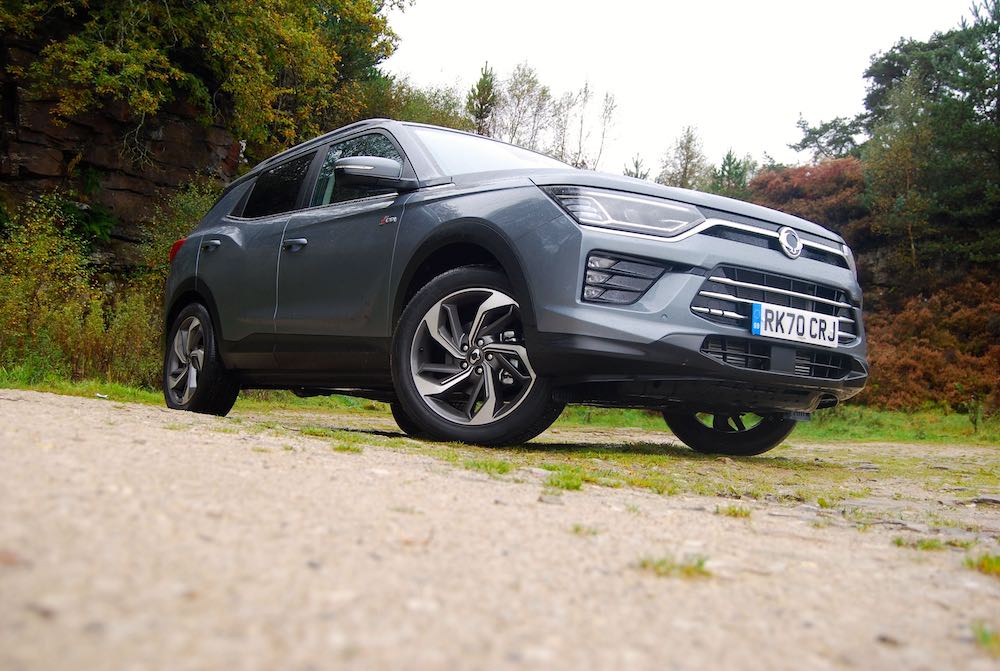 Ssangyong Korando
Korean car makers have advanced almost beyond all recognition in the last ten years, especially Kia and Hyundai. Their Musso pickup is a serious piece of kit, but Ssangyong hasn't quite hit the same dizzying heights and has always offered a budget alternative to the already pretty budget 'big two'. Are things about to change, though?
This is the all-new Korando; Ssangyong's entry into the compact crossover market, starting at a tempting £19,995 OTR. Ssangyong GB's own website still advertises the previous generation Korando – we're not sure whether that's down to excess stock or to provide a direct comparison and show off just how far the brand has come.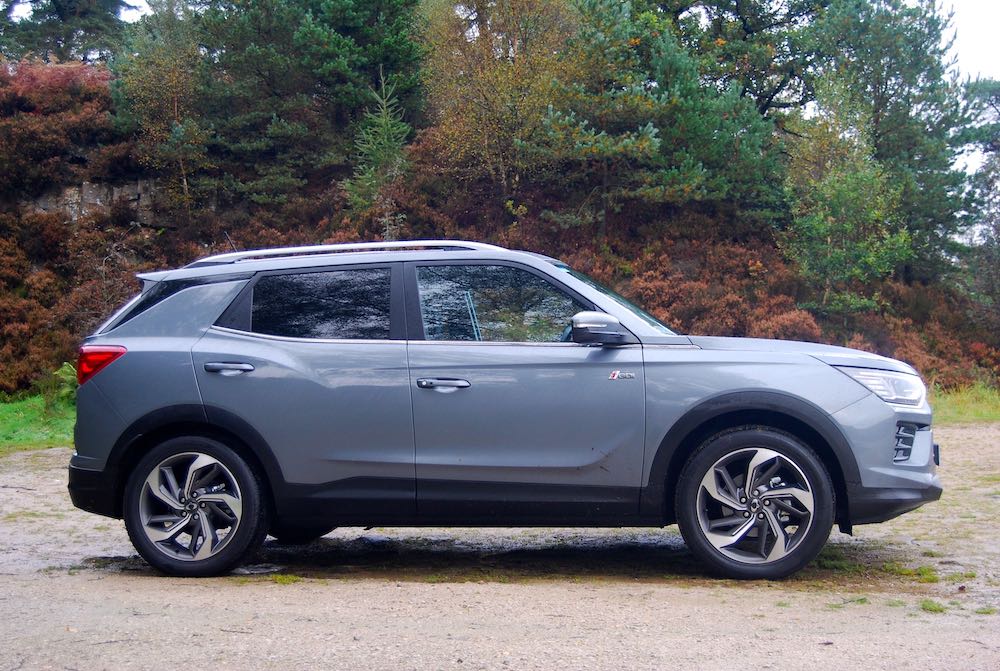 More actual design
And if you do draw this comparison, even just by looking at the two generations of Korando you can see massive progress. This new version has clearly had more actual design put into it and the finished product looks lower, more aggressive and streamlined. The light clusters that were previously a bit bargain-basement now wouldn't look out of place on a more 'premium' brand.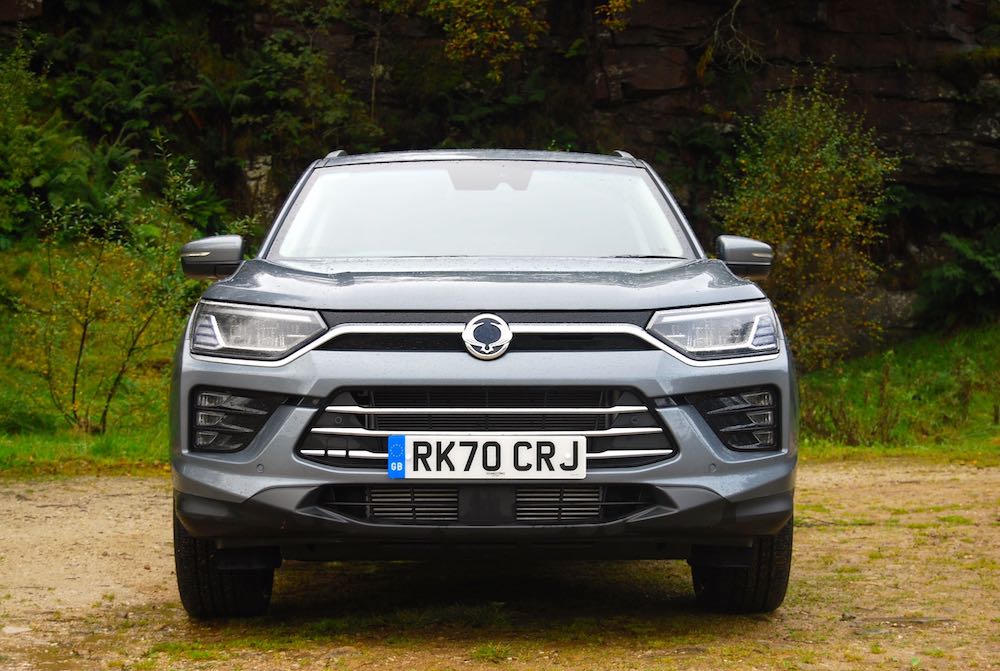 That's not to say Ssangyong hasn't retained their own identity, though. The front grille with its chrome 'tache has become something of a trademark but the standout feature is the shoulder-line that forms the wheel-arches, rising up to give a pronounced rear arch. Every Ssangyong from the Musso to the Tivoli now sports this crease – it's a feature that goes someway towards making a lesser-known brand more recognisable.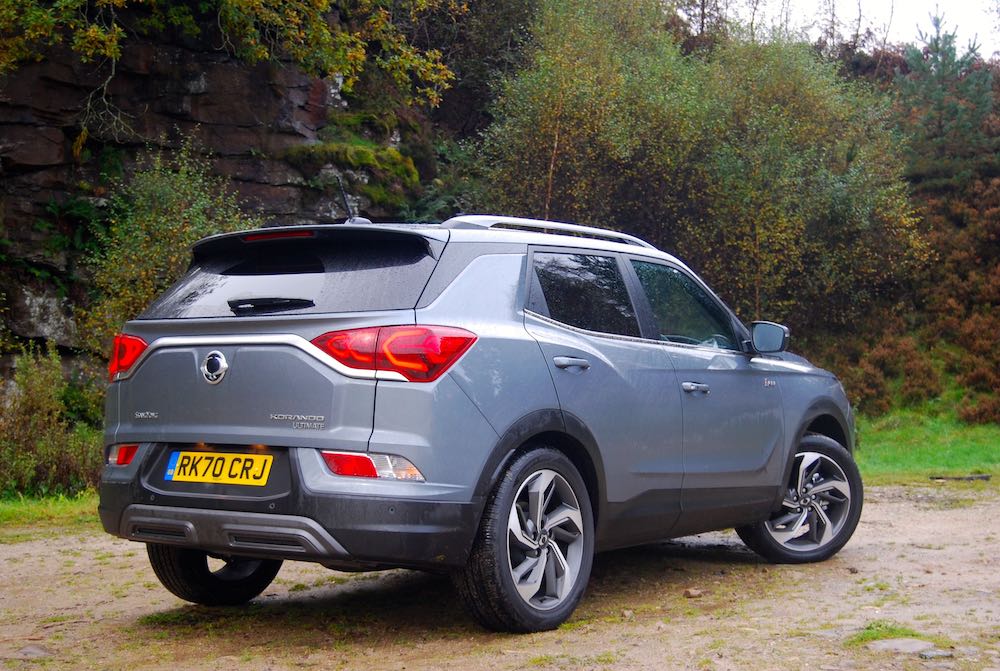 Improvements inside
Inside the new Korando sees even more of a step-up than the exterior. Look around the cabin and dashboard and you'll see flashes of, shall we say, more upmarket marques, but it's by no means a facsimile. Where the Korando outdoes much of the competition is in terms of space. The rear seats are elevated to offer a good view out and it'd be a picky passenger who complains about leg, knee or elbow room. The cabin feels well insulted from the outside world, with hardly any tyre roar infiltrating. The only slight annoyance we found was a buffeting near-side door mirror at 50mph+.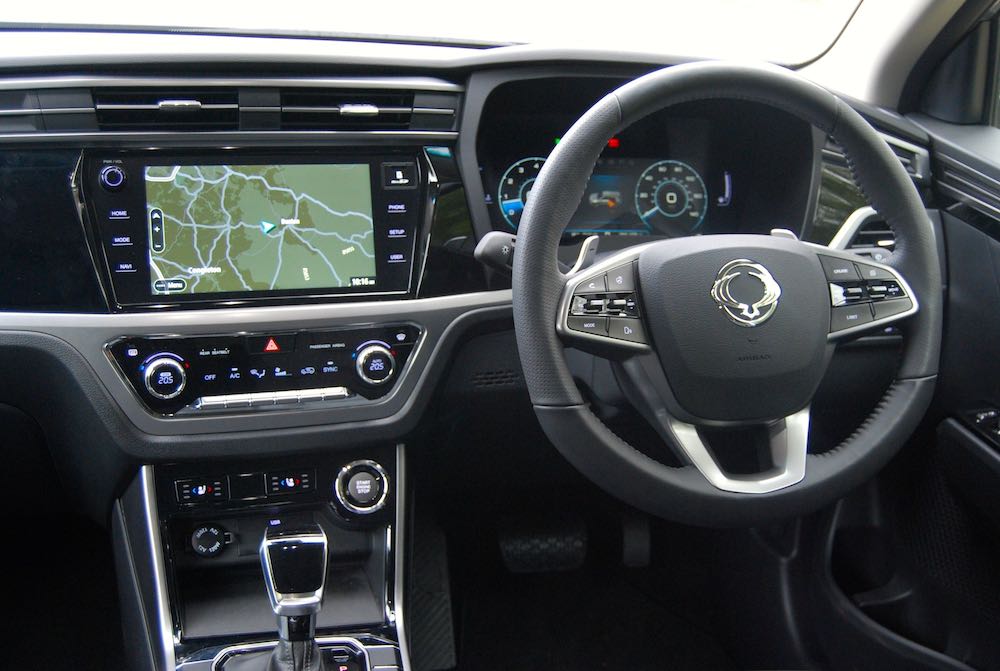 Blaze Cockpit
The materials used are really quite decent; factor in how cheap the Korando can be and they're far better than you may expect. This isn't the entry level Korando, though, this is the Ultimate Auto spec and it'll set you back nearly 50% more at £28,345. Every Korando get generous levels of kit, but this top of the range version gets the intriguingly named Blaze Cockpit. This gets you two LED displays, phone mirroring and our favourite night-time feature; infinity lighting in the dashboard and doors that's not only effective but customisable in 34 colours.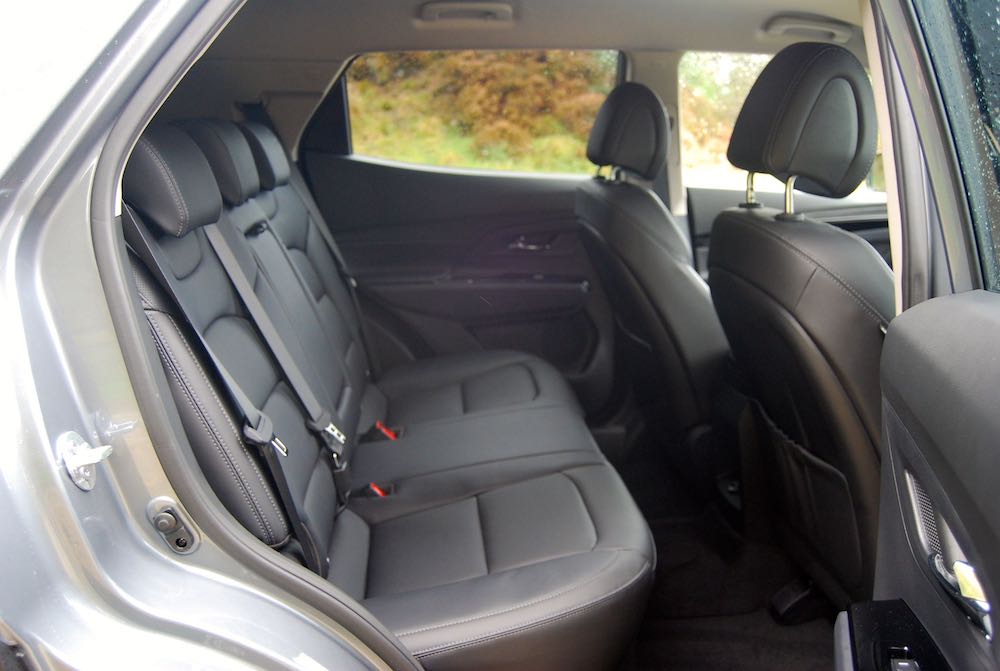 When we say the Korando comes with generous levels of kit, we really mean it. Perhaps the most important aspect of this is the safety tech it looks after you with. This list is by no means exhaustive, but the following comes on every Korando; auto emergency braking, lane departure warning, lane keeping assist, traffic sign recognition, front vehicle start alert, driver attention alert and safety distance alert.
Too many bings and bongs
This amount of safety aides is brilliant and should be applauded; unfortunately each and every one of them comes with its own bing or bong and it can become a tad overwhelming. We'd never advocate turning any of them off, but the temptation could be to turn them all off before you go stir crazy, and that's just counterproductive. Maybe work out which ones are required for a certain trip and turn the others down – it could save your sanity.
Engine choices
Powertrain and drivetrain choice comes down to this; you can have a 1.5l petrol with a 6-speed manual or an Aisin 6-speed auto – both are FWD only. You can also go for a 1.6l diesel – it's auto only but you can have AWD if you desire. All engines are Euro VI compliant and 0-62mph comes in around the 12 second mark across the range. All Korandos except AWD versions come with stop/start, but it's by no means the most intuitive system we've ever come across. There's a fractional delay between pressing the accelerator pedal and the engine coming back to life; this may not sound like much but it means you can lurch forward when it does if you don't hold back with pressing the pedal.
The petrol engine in our test car was by no means the most refined in the world, and it returned nearer 27mpg than its claimed 35.8 (auto). If you want economy, it still comes down to the diesel models which will give you 46.3mpg (FWD) or 41.5 (AWD). 324Nm torque from the diesel also means it can tow up to 2 tonnes, making it the go-to for caravanists.
Should I buy a Ssangyong Korando?
The Korando's value for money can't really be questioned – you get a hell of a lot of car without breaking the bank. Ssangyong's refinement improves with every model, even if it can't yet match the likes of Kia or Hyundai. Something that may be worth waiting for in 2021 is the Korando EV; electric SUV ownership my be about to get a lot more affordable.
By Ben Harrington
Ssangyong Korando Ultimate Specifications:
Engine – 1.5l petrol, Transmission – 6-speed auto, Layout – Front engine, FWD, Power – 161bhp, Torque – 280Nm, Emissions – 180g/km CO2, Economy – 35.8mpg combined, Maximum Speed – 117mph, Acceleration – 12.0s 0-60mph, Price – £28,345 OTR
The Ssangyong Korando is available now, priced from £19,995 OTR. For full details go to: www.ssangyonggb.co.uk