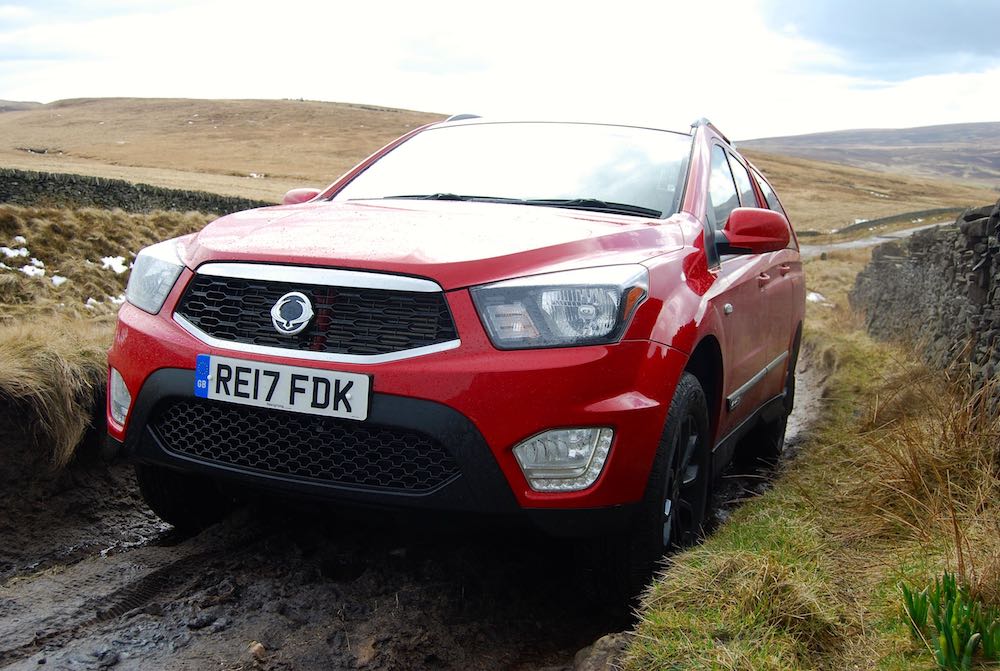 There's a new one due out later this year, but for now, this is the Musso: the one tonne pickup from South Korean manufacturer – SsangYong.
Ssangyong Musso?……….
In case you're wondering, SsangYong translates as 'Double Dragons', and Musso means 'Rhino'. So here we have what's possibly the best name for a pickup – ever – the Double Dragons Rhino.
A pickup's not the easiest thing in the world to beautify; it's a fairly generic shape. It's fair to say that SsangYong's design team have upped their game over the last few years and the Musso is on the sleeker, less bullish end of the pickup spectrum. Stand behind the Musso, though, and it all gets a bit more plain and slab sided around the load-bed.
Bit of a bargain
As with all SsangYong products, its USP is its price-point. The Musso is available for £16,795, excluding VAT, which is clearly not a lot of money when you consider even the relatively cheap Isuzu D-Max double cabs start at around the £20K mark.
Add to this the very impressive, unlimited mileage 5-year warranty and the Musso starts to make a lot of sense.
So, what do you get for your money? All Mussos are double-cabs so they sit 5 adults comfortably. At 1275 mm x 1600 mm, the load-bed is by no means the longest in class, but it is one of the widest. Either way, it's a genuine 1-tonne pickup with a 3.5 tonne towing capacity, 1050 kg payload and the load-bed is designed to accommodate a Euro pallet.
One engine, two 'boxes, 4×4
Engine choices are, shall we say, limited? In fact, there's one; a 2.2 litre, 4-cylinder turbo-diesel generating 176bhp & 400Nm torque. It's not the most refined but it is Euro 6 compliant; returning 40mpg & 186g/km CO2. Go for the 6-speed automatic transmission in top-spec EX guise and these figures drop to 37mpg & 202g/km CO2. All Mussos come with selectable 4WD and a low-ratio 'box for when things get really sticky.
As with many double-cab pickups, the Musso's roots are commercial, but it actually has multi-link rear suspension rather than the leaf-spring setup you might expect. That doesn't necessarily mean it's a particularly refined ride, though, and it gets pretty unstuck over uneven surfaces, as does the steering. On the plus-side, high speed trips on a motorway are far more civilised than many pickups I've driven.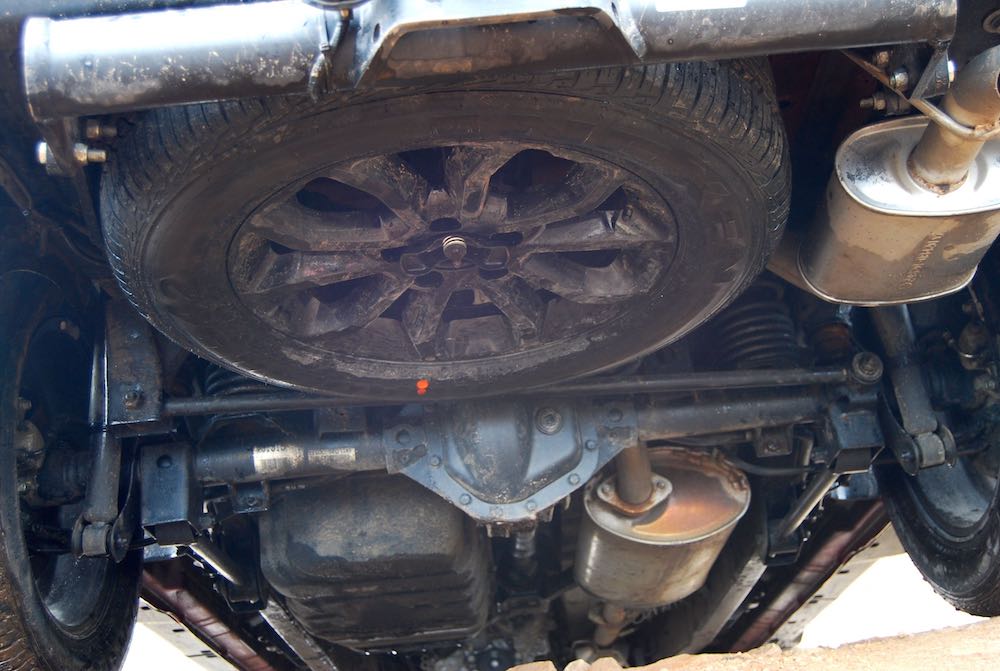 Lots inside the EX Musso
Inside this range-topping EX Musso, you actually get a lot for your £23,693. The seats are leather, the climate is automatically controlled, there's a 7" infotainment system, a reversing camera and even the windscreen wipers are warmed up. Rear visibility is always an issue for pickups, especially when an optional hardtop's fitted. To get round this, most manufacturers provide oversize door mirrors but, unfortunately, not in the case of the Musso and the view doesn't inspire confidence.
It's only the interiors in the likes of Mercedes' X-Class and VW's Amarok that can be compared with a car's. Functional, wipe-clean plastics are far more prevalent as they're both practical and cheap. The Musso does have some neat design touches with rotary dials but the rest of the cabin is frugal plastics all the way. Otherwise good stowage is only let down by door-bins that are so narrow they're rendered practically useless.
Should I buy a SsangYong Musso?
Reports of the new Musso are overwhelmingly positive. It looks smart and if it addresses a couple of this model's issues whilst retaining its bargain price tag, it'll undoubtedly find many UK customers.
By Ben Harrington
SsangYong Musso EX Automatic Specifications:
Engine –

2.2l 4-cyl diesel,

Layout –

Front engine, 4WD,

Transmission –

6-speed automatic,

Power –

176bhp,

Acceleration –

0-62mph – N/A,

Maximum Speed –

108mph, Maximum Torque – 400Nm,

Economy –

37.0 mpg combined, Emissions –

202

g/km CO2,

Price –

£23,693 OTR

The SsangYong Musso is available now from £20,093. For full details go to; www.ssangyonggb.co.uk