Kia XCeed PHEV
We drove the 'normal' XCeed – the one with just an internal combustion engine earlier this year and we rather liked it. The interior puts some supposedly more premium manufactures to shame, as does the excellent infotainment system.
But how does it work as a plug-in hybrid?
One subtle difference
Looks wise, you wouldn't know the difference. It's still a modestly raised up body with some chunky plastic splashed around the place. The XCeed is generally pleasing on the eye with some thought and imagination put into its lines, especially around the C-pillar. The only ways you'd spot it's an XCeed PHEV are the extra 'fuel' cap – that's where the plug-in bit comes in, obviously, plus the tiger-nose grille is blanked off.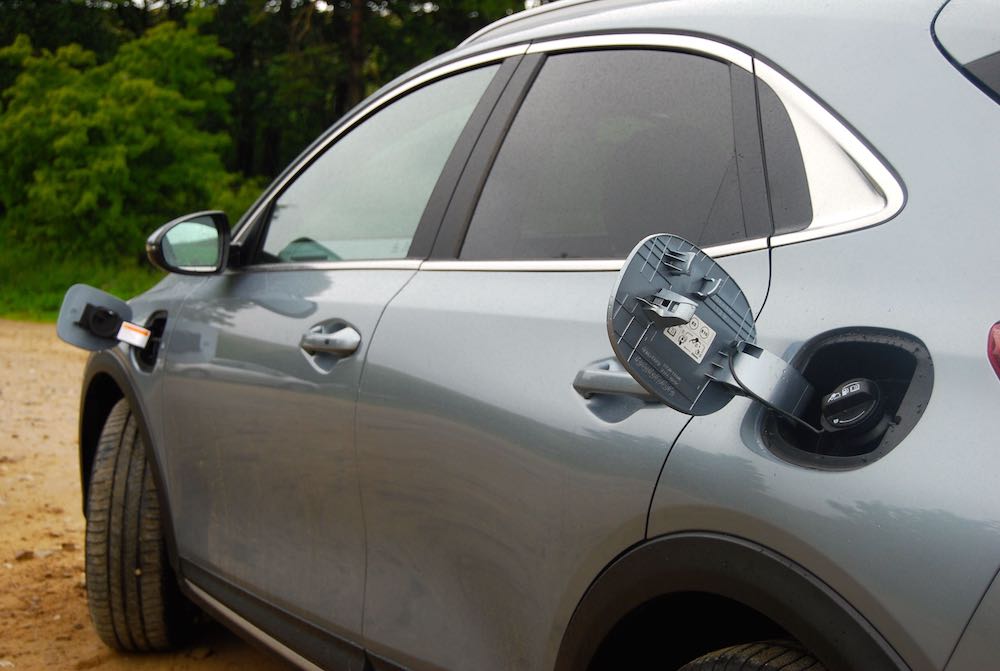 Here comes the catch…..
Let's get the negative aspect of the XCeed PHEV out of the way. One thing we really liked about the XCeed was its rather generous boot. At 426 litres it actually swallows more than the standard Ceed. Sadly, you've got to put electrical gubbins somewhere, and in this case they're under the boot floor. This means your 426 litre boot is reduced to 291 litres, and that's quite some loss of carrying capacity.
The 8.9 kWh battery and 44.5 kW motor that rob your boot space do give you an extra 35 bhp on top of the 104 bhp supplied from the 1.6l petrol engine under the bonnet. They aren't light, though. This '3' spec XCeed PHEV weighs in at 1596 kg, that's 221 kg more than the equivalent spec petrol only version. All this extra weight means 0-60 mph is a leisurely 10.4 s and top speed is 99 mph; not exactly one for the red-light racers, then.
How far will its batteries take it?
But that's not the primary reason for anyone buying a hybrid, is it? What the XCeed PHEV does well is economy. Kia claim a battery-only range of 36.6 miles, and we regularly managed 30, which is so much closer than some manufacturers' real world ranges. Charging is pretty quick, too; a charging station manages 100% in 2 hours, 15 minutes, we managed it in 4 hours with a 3-pin at home.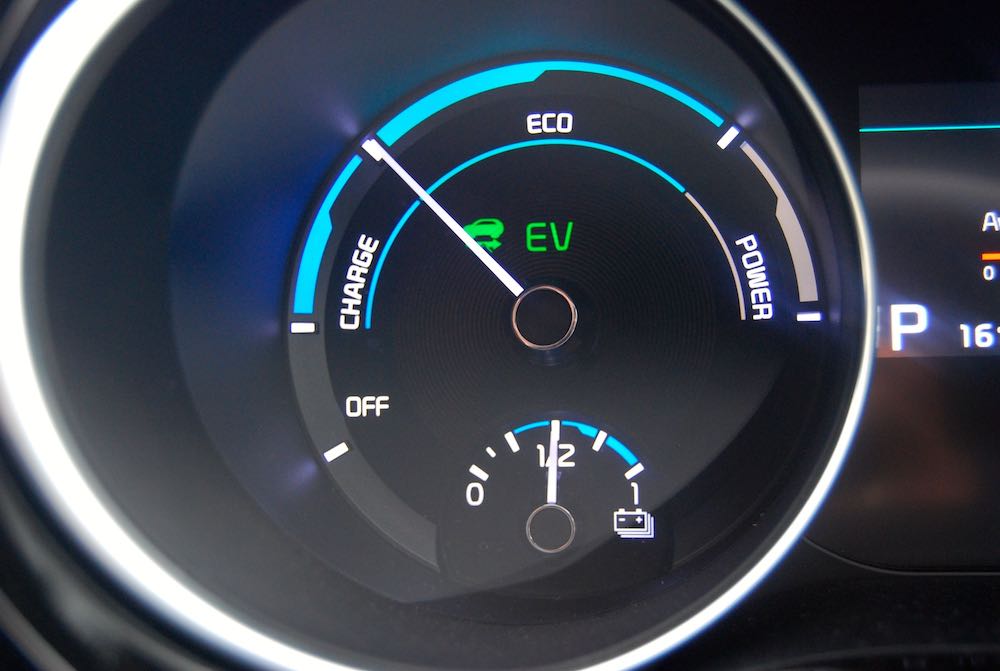 The way the XCeed PHEV goes about alternating between petrol and battery is not only near-seamless, it's clever too. Even when battery-only range is down to zero, it retains some power to step in when a petrol engine is at its least efficient i.e. from standstill. It then recharges when you're coasting or braking, but the brakes don't grab like some, it's far more gentle than that and you can't really feel them in action.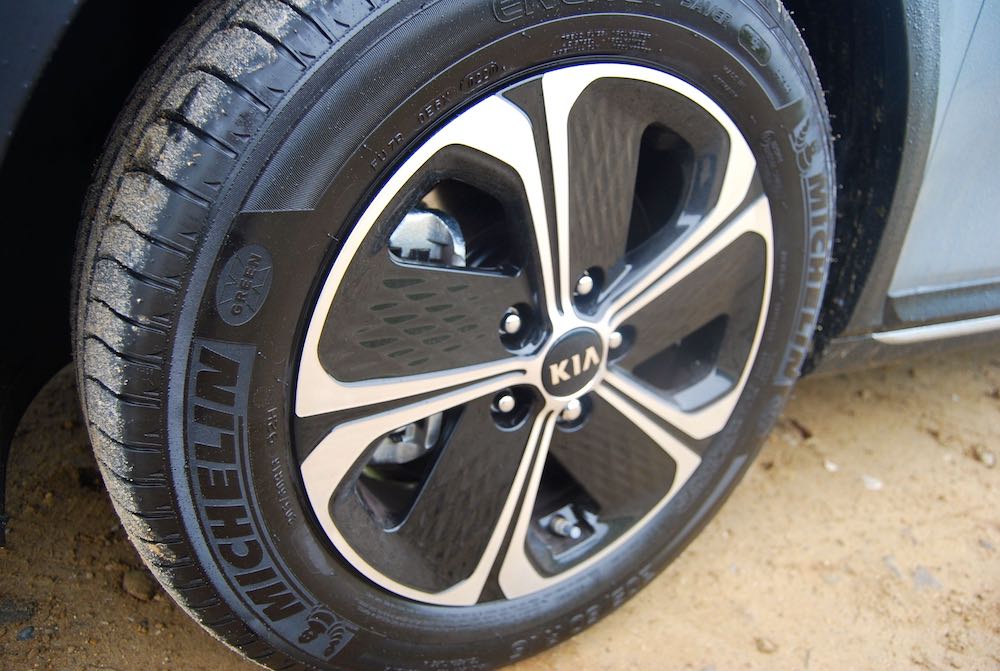 How economical is the XCeed PHEV?
Now for the important bit; the numbers. Thanks to that battery power, this 3 spec XCeed PHEV manages 201.8 mpg and emits just 32 g/km CO2. Figures like that make this so appealing for private and fleet buyers alike as its running costs are so gentle on the pocket.
And how much will it cost?
All of this does come at a price, though. The XCeed PHEV only comes in two trims; the 3 we have here and top spec First Edition. This 3 comes with 16" alloy wheels, heated seats and steering wheel, plus that really excellent 10.25" infotainment system we mentioned. It costs £30,695, the First Edition is a considerable £34,695, the cheapest 3 and First Edition petrol automatic (the PHEV is auto only) versions are £25,525 & £29,525 respectively, so you're looking at around a £5K premium for the hybrid.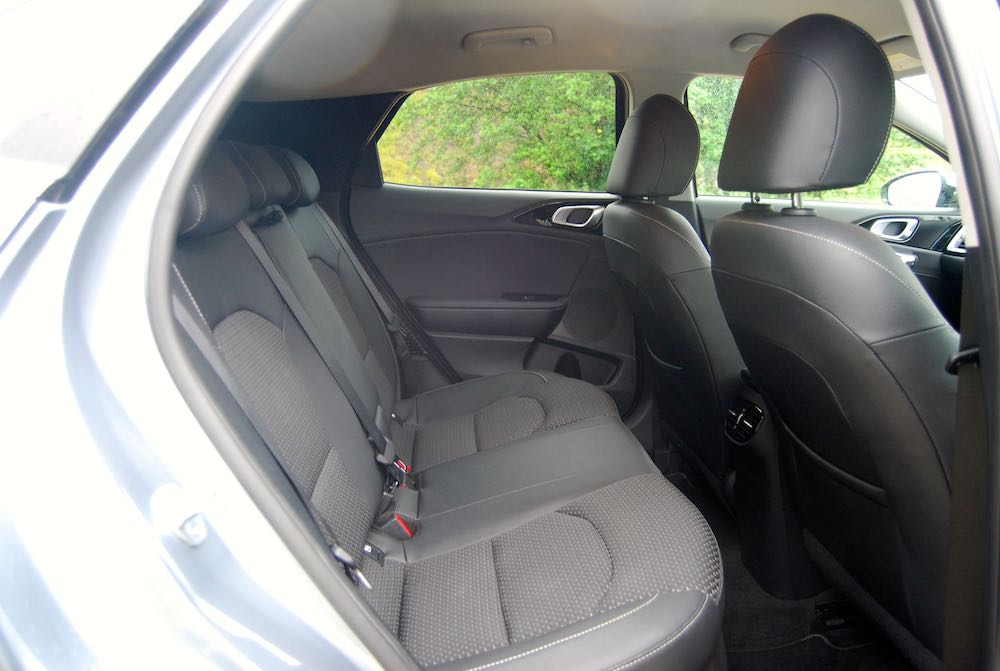 Should I buy an XCeed PHEV?
The Kia range expansion shows no sign if slowing down, nor does the need for hybrids. The XCeed PHEV looks good and is good in many ways, it's just a shame about the loss of boot space.
By Ben Harrington
Kia XCeed PHEV 3 Specifications
Engine – 1.6l 4-Cylinder petrol & 44.5 kW electric, Transmission – 6-speed double clutch auto, Layout – Front engine, FWD, Power – 139bhp, Torque – 295Nm, Emissions – 32g/km CO2, Economy – 201.8 mpg combined, Maximum Speed – 99 mph, Acceleration – 10.4s 0-60mph, Price – £30,695 OTR
The Kia XCeed PHEV is available now, for more details go to: www.kia.com