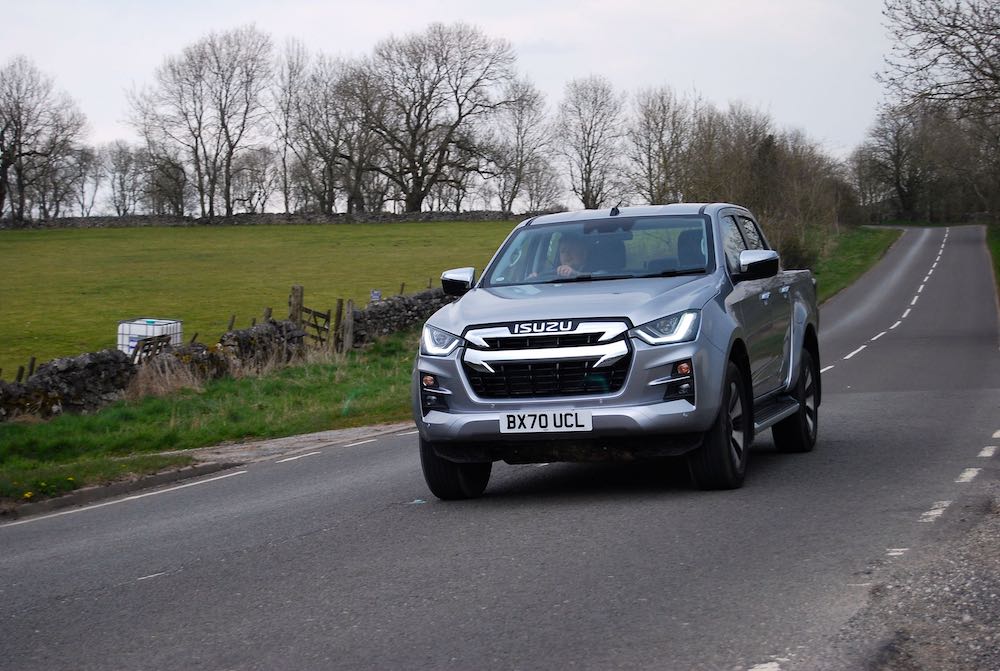 Isuzu D-Max
It doesn't seem long ago that manufacturers were falling over themselves to get a pickup into their UK portfolio, but things have changed, and it's not entirely down to a certain pandemic, or even Brexit for that matter. VW pulled the Amarok as it was too dirty (a joint venture with Ford is due in 2022), Mercedes cancelled the X-Class due to disappointing sales, Nissan axed the Navara in the UK for the same reason (and because people stopped buying the X-Class which was based on the Navara, plus, Renault's Alaskan isn't expected to be a big seller and that's a Navara underneath too) and people weren't convinced by the Fiat Fullback as they preferred an actual Mitsubishi badge. Then, Mitsubishi decided to pull out of the UK entirely, so that was the death knell for the ubiquitous L200 too, even Great Wall's disappeared.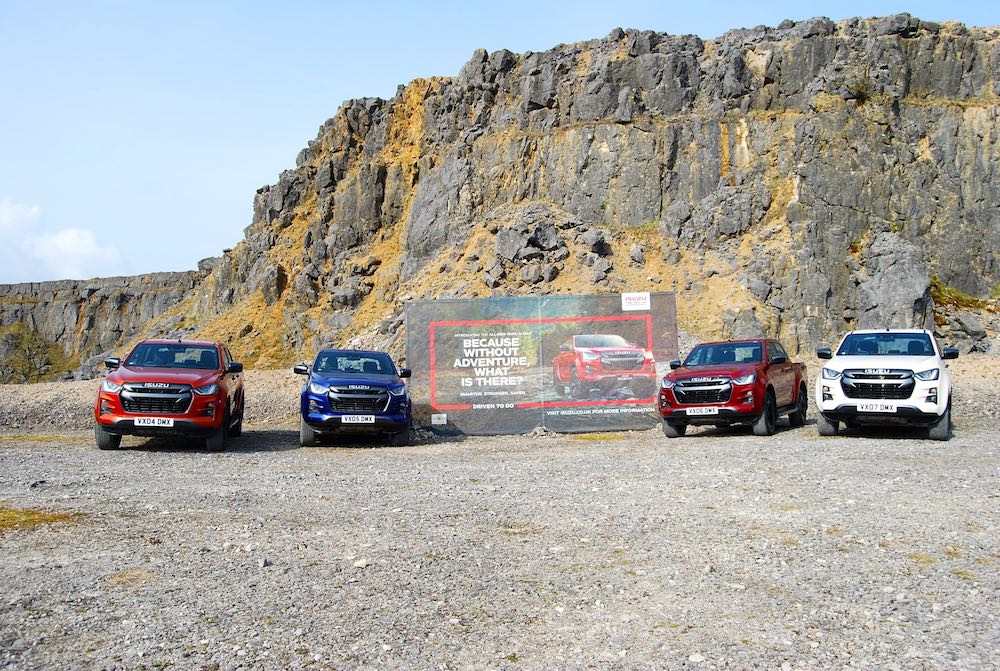 So, what does that leave us in the pickup department? Well, apart from the rather good Ssangyong Musso you've now got a choice between three pickups that dominate the market; the evergreen Hilux, Ford's Ranger and this, the All-New Isuzu D-Max.
Agressive expression
There's not much you can do with the basic pickup silhouette, but the new D-Max has been given an all-new 'face' with an aggressive grille/lights setup and a more vertical angle. The bonnet has been revised too; it's flatter to accommodate the higher grille. You can still tell it's a D-Max, but it's now got a touch more presence.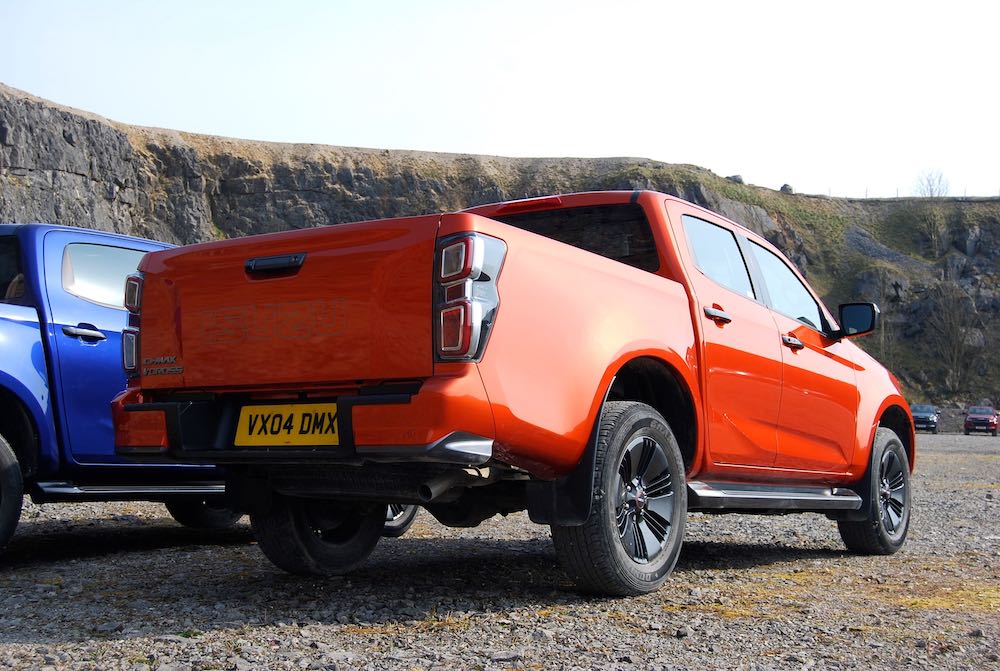 Cab and trim options
The New D-Max is split into three ranges and four trim levels; Business = Utility trim, All-Purpose is DL20 & DL40 and then there's Adventure which is initially V-Cross, and it's the latter that Isuzu is keen to expand its share of the market with. Utility trim is 4×4 with single, extended or double cab options or 4×2 with single cab only – all six-speed manual. DL stands for diff-lock and that comes with 4×4 as standard, extended cab with manual 'box or double cab with a choice of manual or an upgraded auto with 25% quicker changes. Then there's the V-Cross and that's double cab only with manual or auto.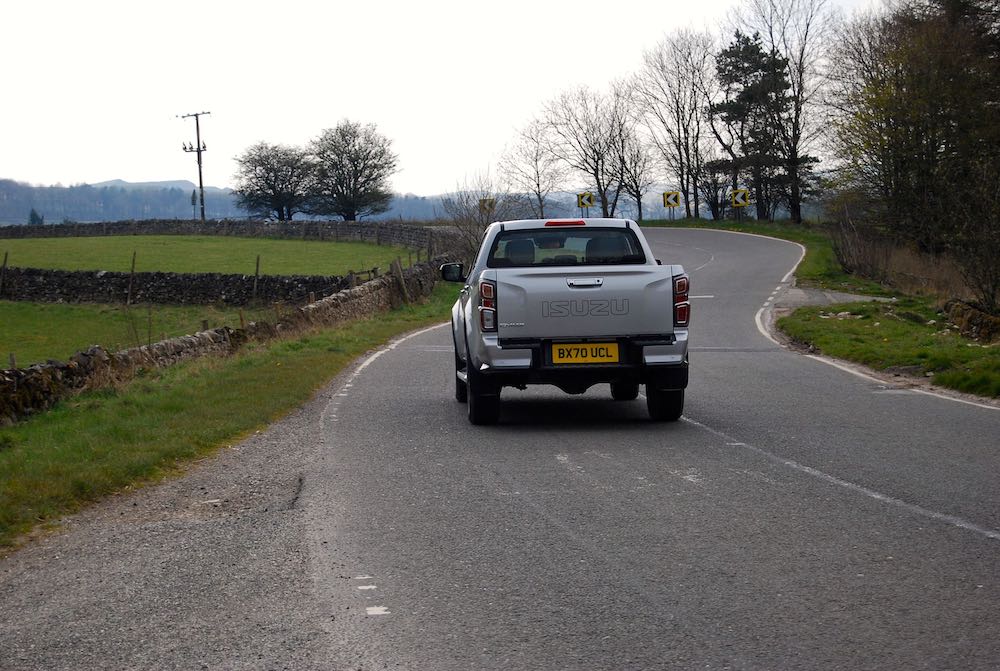 Will there be an Arctic Truck version?
Prices start at £25,144 OTR for the Utility 4×2 and go all the way up to £39,244 for the V-Cross double cab auto. An Arctic Trucks version is on the way, as are other more premium variants.
Under the bonnet is the same 1.9 litre turbo-diesel from the outgoing D-Max, producing 162bhp & 360Nm torque @ 2,000 – 2,500 rpm. A lot of work's gone into making the new D-Max more refined especially in the suspension and steering department. The revised suspension set up definitely improves road manners and the steering is now super-light, but get to 3,000 rpm and that diesel unit is still pretty agricultural, although it does now use AdBlue to reduce emissions and it now complies with the Euro 6D standard.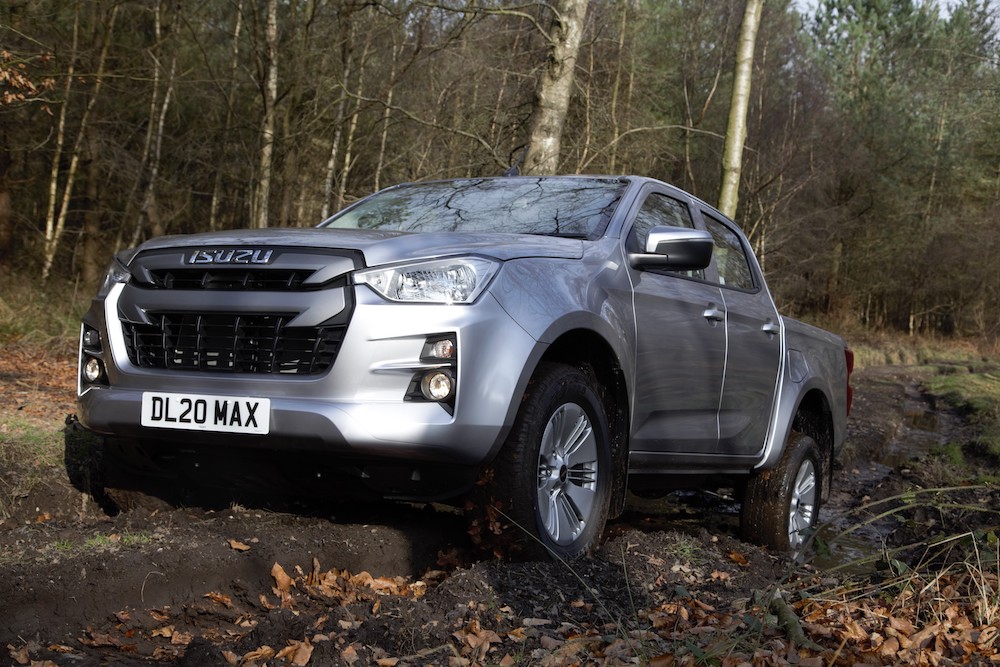 Upgraded off-road ability
One aspect of the D-Max that didn't need improvement was its off-road prowess and it's still more than capable of tackling pretty-much anything you care to put in front if it. The chassis has been upgraded and beefed up to make it even more unstoppable, though, plus there's under-body protection to prevent rocks from attacking your mechanicals.
All-new interior
The previous D-Max was lacking in interior comforts and quality, so this new one has been totally revamped. The central cluster that incorporates the infotainment system and air vents mirrors the shape of the front grille and the whole cabin has more storage and improved refinement and comfort, especially in the rear where the seats have a new, more reclined angle. All new D-maxes come with DAB and Bluetooth, the DL40 gets a 7" touchscreen with CarPlay and Android Auto, the V-Cross is a 9" screen.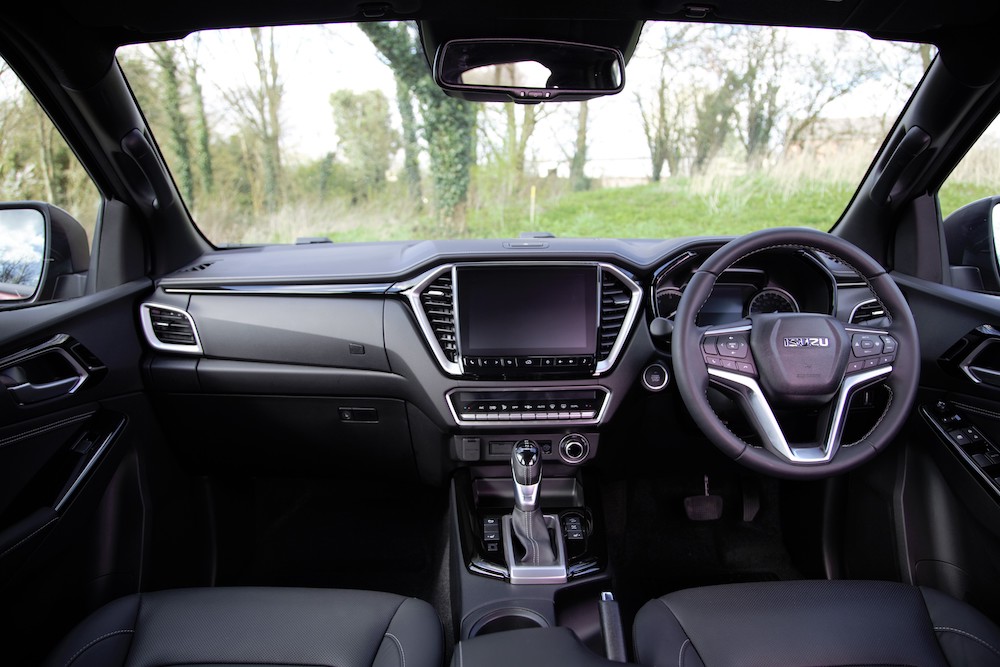 Increased safety
One major criticism of commercial vehicles recently, including pickups is their safety system, or lack thereof. The D-Max comes with auto headlights and wipers as standard but more importantly, every version now comes with ADAS (advanced driver assist system), controlled by stereo cameras high up in the windscreen. This means cruise control, forward collision warning, auto emergency braking, traffic sign recognition, speed limiter and lane departure warning is standard across the range.
Demand for pickups may have waned slightly, but so has the choice available. We'll find out what the new D-Max is like to live with day-to-day later in the year, but it looks like a decent proposition.
By Ben Harrington
The All-New Isuzu D-Max is available now, priced from £21,009 + VAT. For full details go to: www.isuzu.co.uk