2023 Ford Ranger Raptor
It's fair to say that fun in all of its many shapes and forms is a bit thin on the ground at the moment. It's either prohibitively expensive thanks to many global forces or has the potential to offend in a rapidly changing world that sometimes struggles to keep up with itself.
And yet, every now and again, something comes along and it's a beacon of light; pure, unadulterated, hard to justify yet not out of reach, fun.
That's the case with this; the latest Ford Ranger Raptor. The extreme version of Ford's everyday workhorse pickup, despite the Raptor variant actually being released before the Ranger it's spawned from.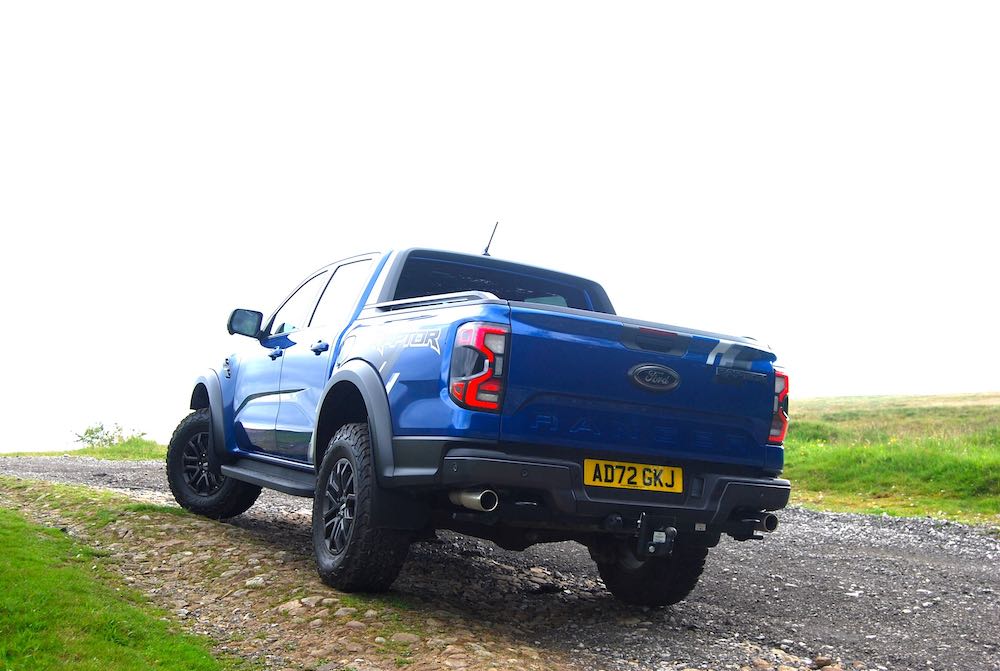 Diesel, if you must……
Under the bonnet of our Raptor is a 3.0-l twin-turbo V6 petrol engine generating 287bhp & 491Nm torque, all channeled to its permanent 4WD system via a 10-speed automatic 'box. Now, it can call itself an EcoBoost engine all its likes, but the reality is 20.5mpg combined; if you really want a Raptor but that return would cripple you, there is a 2.0-l diesel version with 500Nm torque & 206bhp. It's nowhere near the fun but it manages a slightly more respectable 26.6mpg combined.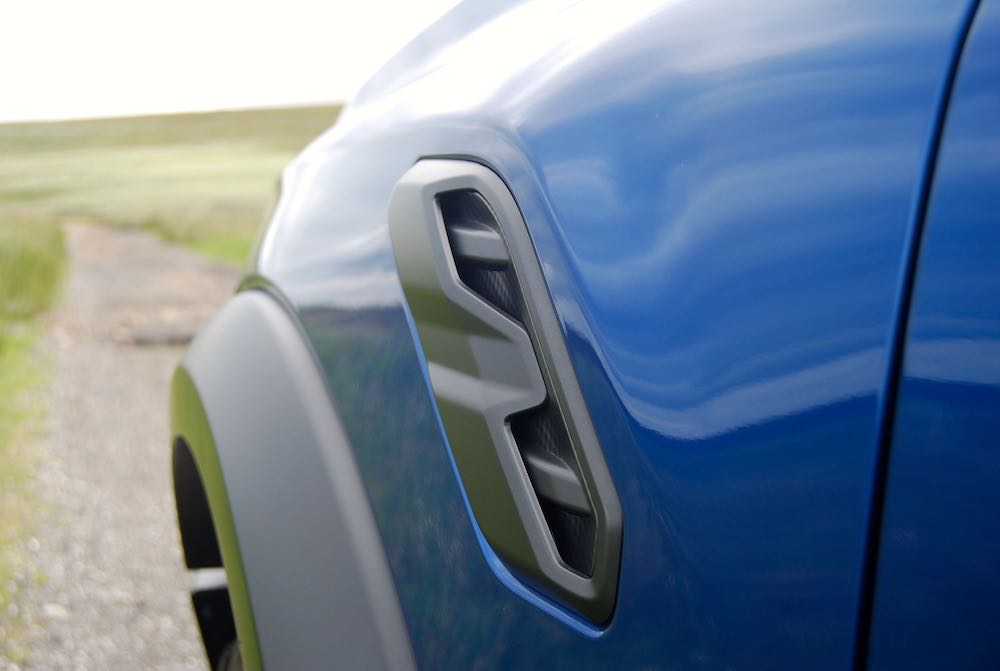 The power the petrol engine gives you means 0-62mph comes around in 7.9s; not set-your-pants-on-fire quick when you compare it to recent hot hatches, maybe, but you try to get a Golf GTi to accelerate that rapidly on a sand-dune – it ain't gonna happen. The shame of it is, there's apparently exactly the same engine being sold in a Raptor in other global markets that's producing 392bhp, we're just not allowed it. Boo.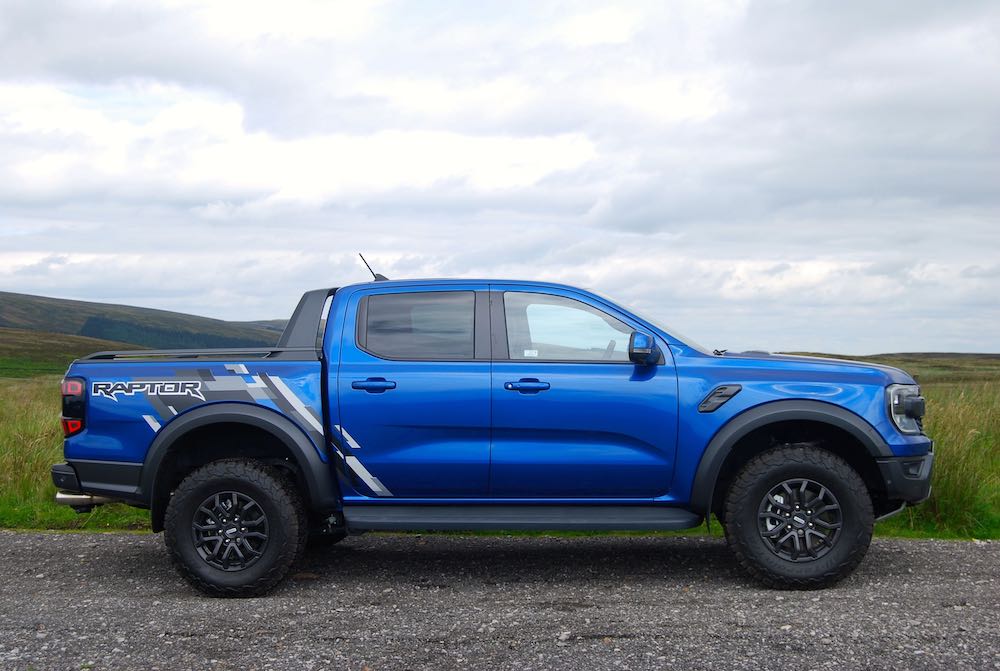 The chassis's the real star
Of course, what hauls the Ranger Raptor's 2.5 tonnes around is only half the story. It's the engineering wizardry built into the chassis and suspension that gives this extreme pickup its USP. And that comes in the shape of some very special, and equally visually impressive racing suspension from Fox. It utilises something called Live Damping and what that basically means is you can throw the Ranger Raptor at pretty much any surface and it'll adapt to get you across it with the minimum of fuss and as hastily as possible.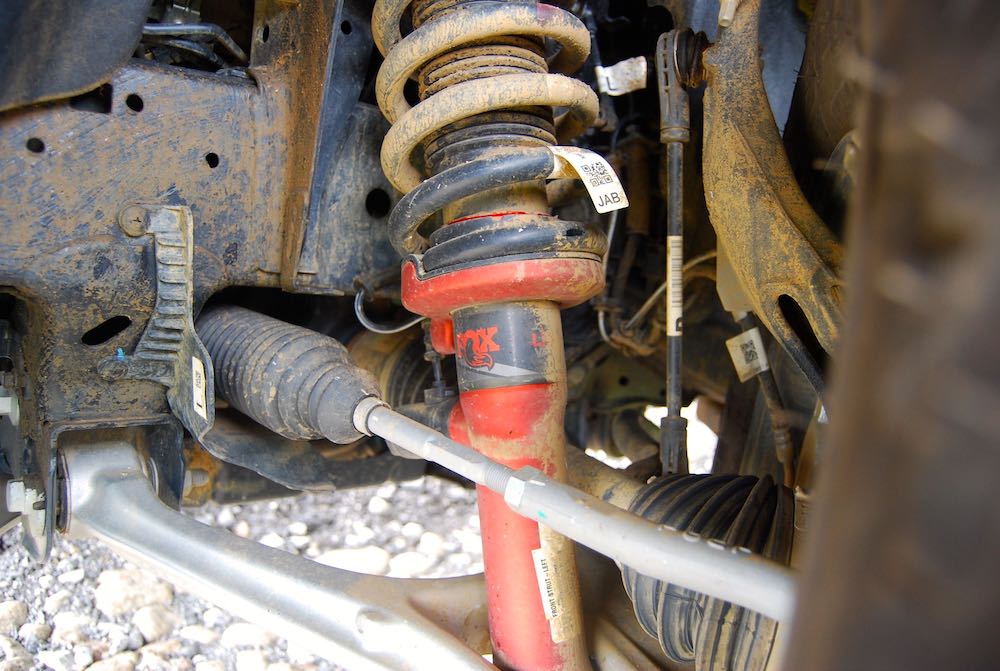 Seriously, I've driven some trick pickups at speeds some may consider insensible over broken tracks and the Ranger Raptor wipes the floor with them. The last Raptor was good, Isuzu's D-Max XTR was a fair effort; this is in another league altogether.
Baja mode = very shouty
Scroll through its various modes, and there are lots of them and the Raptor alters the suspension, 4WD bias and electronic assistance to suit your needs. Select Baja mode, for example, and the whole chassis works together to go far quicker than you may have thought possible, the standard fit all-terrain BF Goodrich tyres scrambling their way over sandy surfaces. It even gets the exhausts singing as loudly as possible so you not only look a hero, you sound one too.
Need to go a touch slower over rocks or snow, for example? – There's a mode for that. Even the front seats are grippy, fighter-jet inspired affairs so you're not bounced all over the place.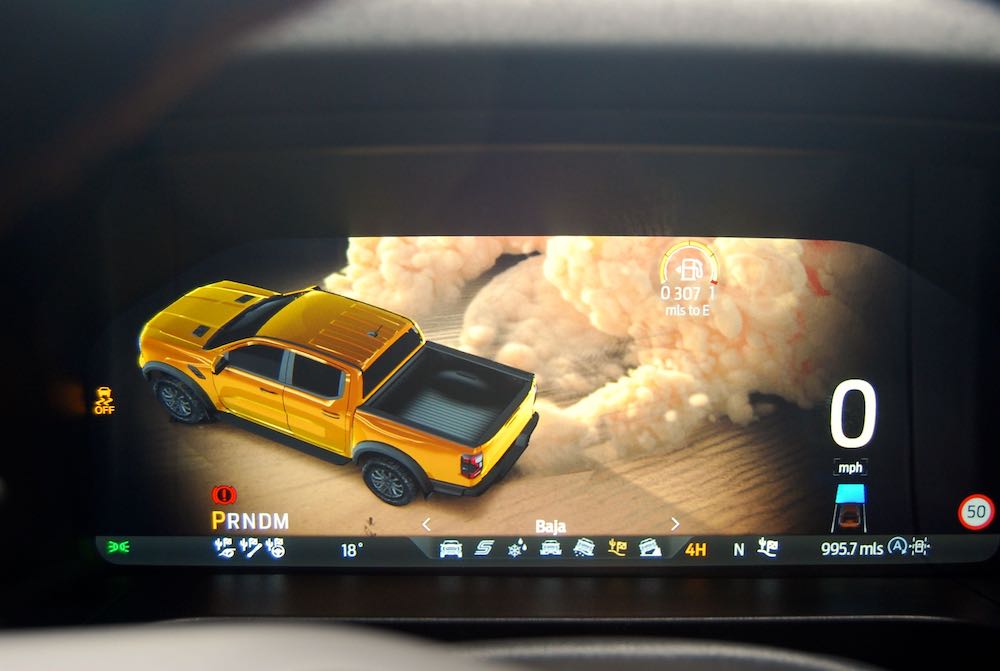 What's the catch?
Downsides? Well, some may say the cost as the advertised price needs VAT adding to it so you're looking at nearly £60k all told. Yes, that's quite a lot of money but this is one of those occasions where you try to find a similar product to do a price comparison and, in the UK at least, there really isn't one. In fact, given the current trend of off-road supercars like the Lamborghini Huracan Sterrato and Porsche 911 Dakar with their £233k & £173k price tags respectively, the Raptor is a bit of a bargain.
No, the only downside we can see with the latest Ranger Raptor is the same as the last version. Because it's set up primarily for off-road ability, and not load-lugging, the Ranger Raptor only has a carrying capacity of 701kg, not the one tonne required to be classed as a commercial vehicle and the tax breaks that would attract.
That's old news, though, and it doesn't mean it's useless as a pickup. It'll still carry a fair amount and tow up to 2.4 tonnes, so I can't really see that overly affecting sales figures.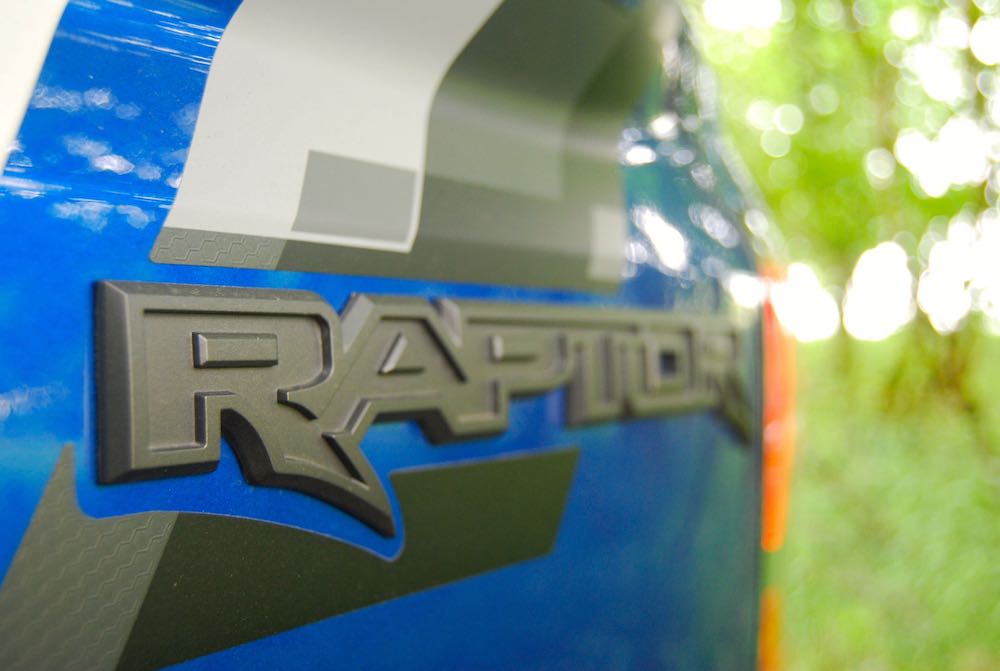 Should I buy a Ranger Raptor?
The Ranger Raptor is something of a niche vehicle as it doesn't really have any direct competition in the UK and nigh-on £60k might sound a lot for a Ford pickup. With its go-anywhere-fast ability and well equipped interior, though, if you're after unashamed off-road fun, it's good value for money.
By Ben Harrington
2023 Ford Ranger Raptor EcoBoost Specifications:
Engine – 3.0-l turbocharged V6, Transmission – 10-speed auto, Layout – Front engine, 4WD, Power – 287bhp, Emissions – 315g/km CO2, Economy – 20.5mpg, Maximum Speed – 111mph, Acceleration – 7.9s – 0-62 mph
The 2023 Ford Ranger Raptor is available now, priced from £46,300 + VAT. For full details go to: www.ford.co.uk