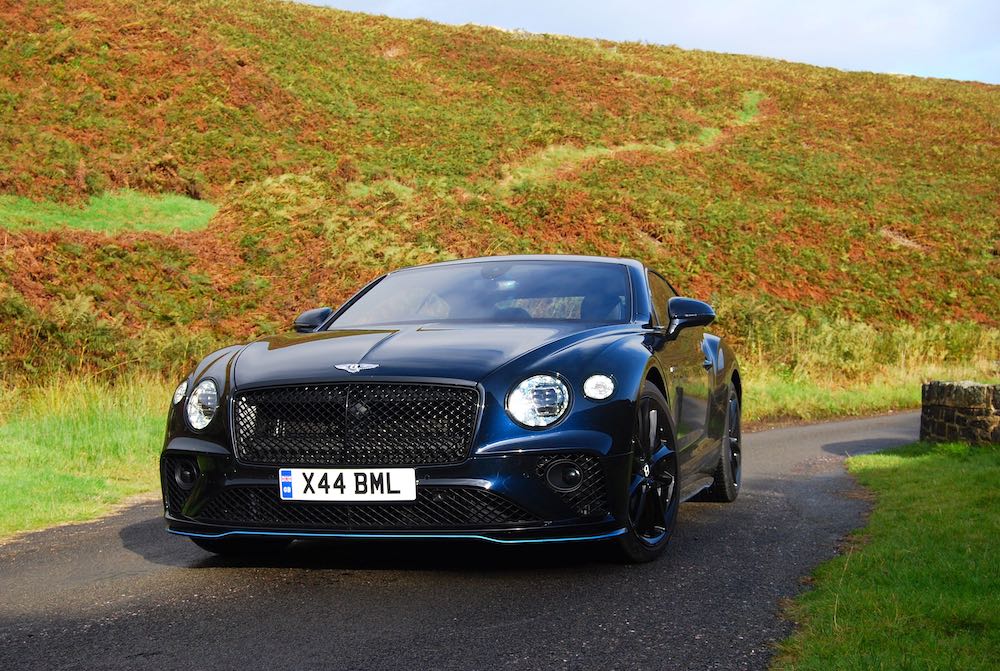 Continental GT V8
Take a good, long stare at this Bentley Continental GT V8, because this is what base spec looks like when you're spending well over £100k on thoroughly British (ish) devourers of countries and continents alike.
Think you could live with it? – good, lets break down exactly what you get when you forego luxuries like a W12 engine. Under the bonnet is a 4.0-l, twin turbocharged V8 that's good for 542 bhp and a somewhat astronomical 770 Nm torque. Weighing in at over 2.1 tonnes, all of that power is definitely needed, yet getting from 0-62 mph in 4.0 seconds still seems slightly bonkers.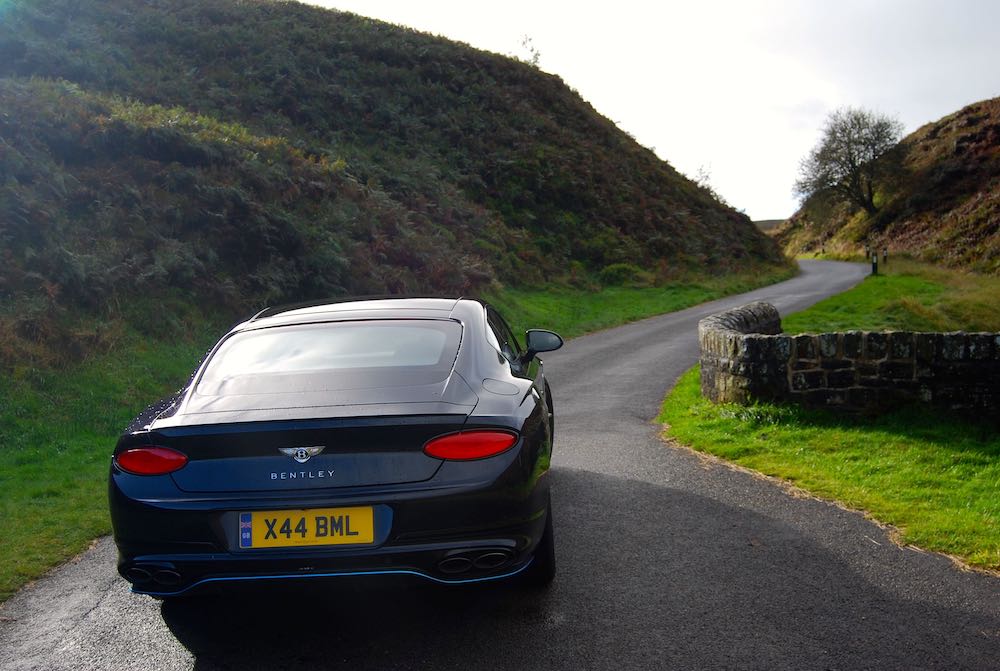 As always, the Continental V8 is 4WD only; one of the reasons Premiership football clubs so love their precious players to buy one as it's so surefooted in a typically damp Cheshire winter. The last update saw the VW group's much lauded 48v anti-roll system added to the range, too, and that adds another level of assurance. That's not to say all the fun has been extracted from the Continental, though. It has the ability to channel all of its vast reserves of power to the rear wheels only, the front ones only stepping in where necessary.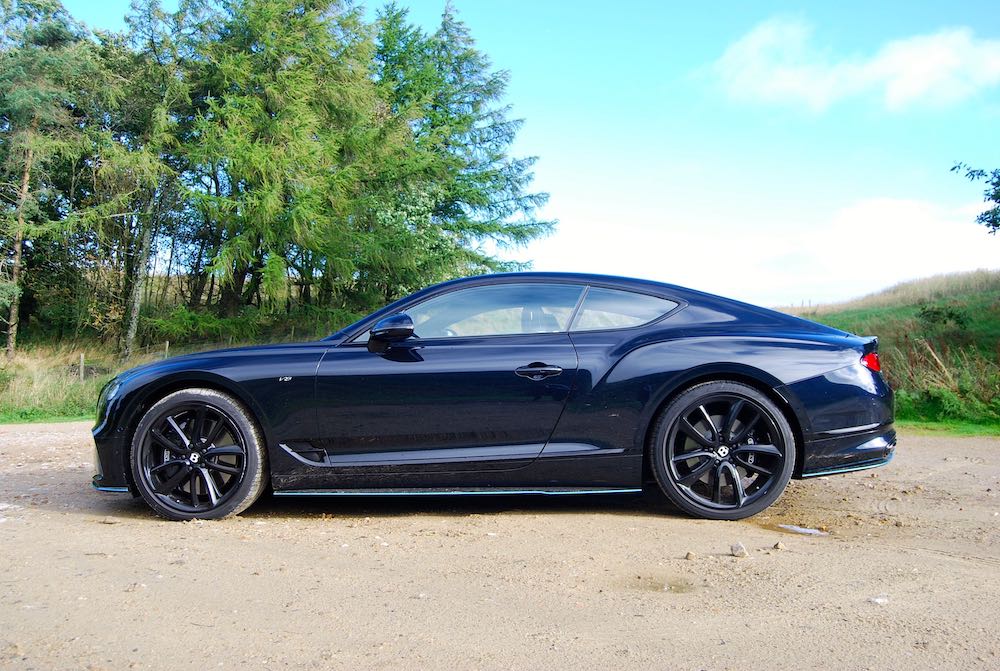 Engage sport mode, sir?
It's important to remember this is a Bentley, though, its default setting is gentle, seamless gear-changes and a low, distant-thunder kind of rumble from its quad exhausts. Don't forget either that the marque has a long history of racing, too, so turn a rotary dial to Sport mode and the suspension and transmission sharpen up and that 4.0-l V8 is all-of-a-sudden a typhoon in your living room.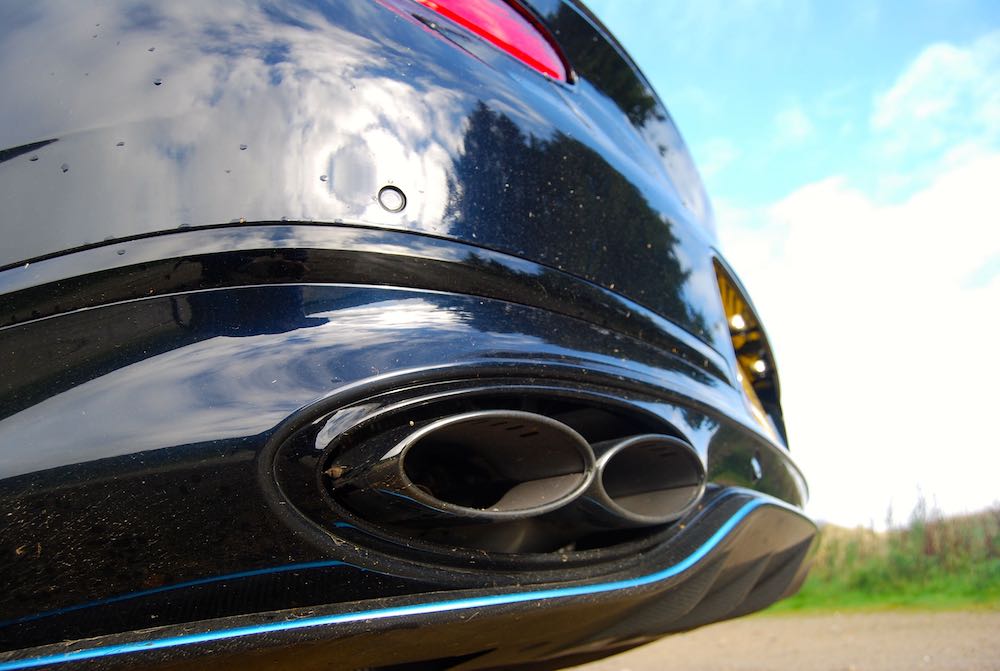 This is actually the third generation Continental since the original's launch in 2003. You'd be forgiven for not picking a 2nd gen out in a lineup but this latest Continental has seen some major updates to its looks. The whole front end is more sleek whilst still being dominated by an oversized grille to feed its engine with precious air. Those trademark Bentley double headlights sit flush with the front wings rather than being recessed. The wings themselves are more contoured than previously, all giving the impression that it'll cut through the air rather than try to batter it into submission.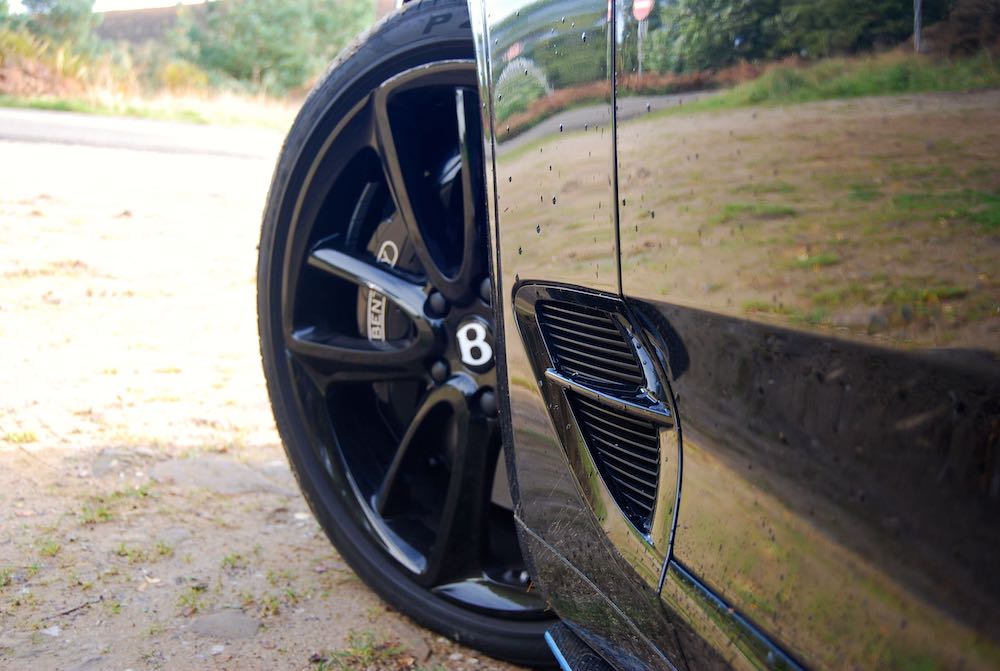 More surgeon's scalpel than sledgehammer
The roofline and glass-housing remain largely unchanged but the rear lights have been given the same treatment as the Bentayga's; what once was slab-like is now oval and altogether more dynamic. Along the side there's now a vent to cool the necessarily humongous front brakes in the form of a flying B. It sits low on the front wings just behind the wheels and its strong line continues to the rear wheel, adding a dividing line that grabs your attention. The boot lid has developed an overhang, too, and the whole visual update has left what's essentially still a behemoth of a coupe looking far more streamlined.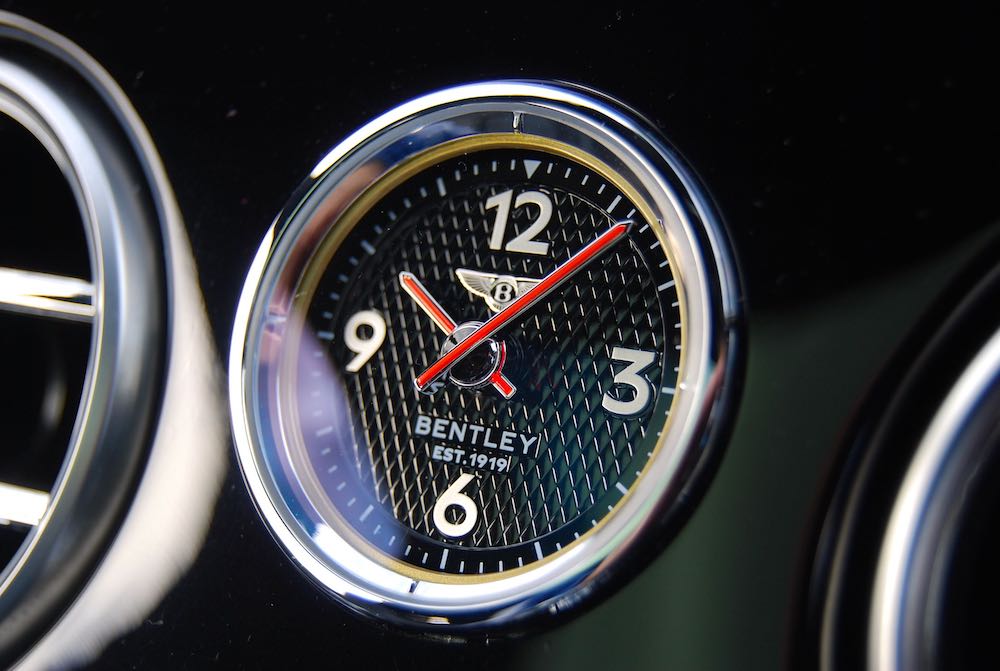 Inside the new Continental has been brought up-to-date, too. Don't worry, this is no minimalist Tesla – there's still pull/push rods for the air-vents and enough famously burr-free leather to kit out a whole Hell's Angels chapter, but there's connectivity where previous Continentals were lacking. The dashboard is now largely digital; driver's dials have been taken from Audi and can be altered to suit your needs with nav, music, rev-counter all taking on differing priorities. The infotainment system will now happily converse with your smartphone, too. Again, though, this is definitely still a Bentley and if you desire some fine, jewelled clocks and dials instead of Apple CarPlay, the whole screen rotates in a Bond-esque style at the touch of a button.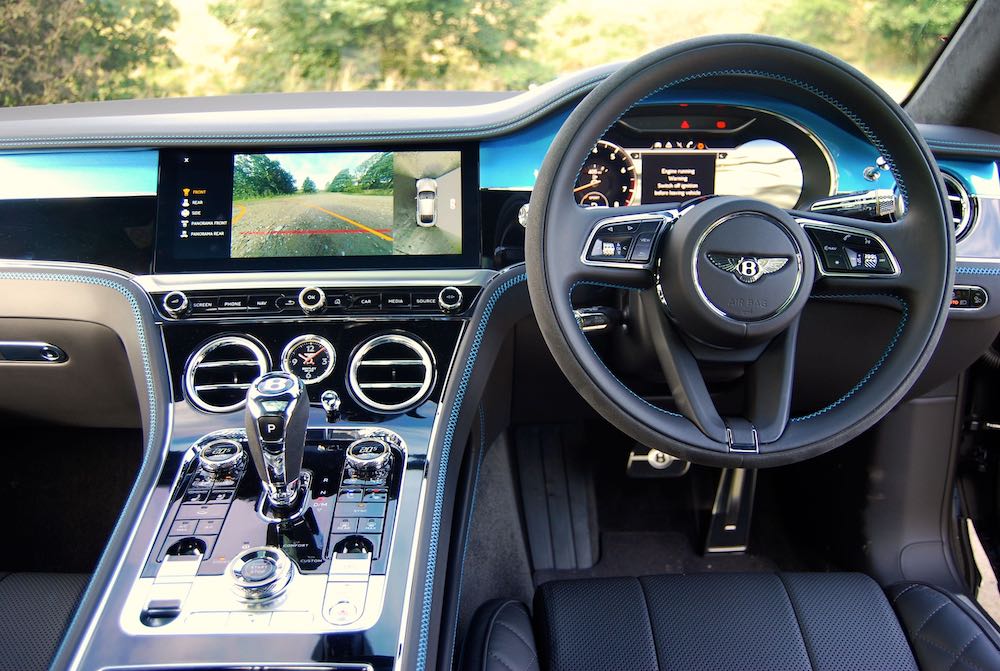 Night vision – very Bond
This is a Grand Tourer at the end of the day, the clue's in the name, and to tour grandly you require the optimum seating position in the comfiest, most supportive pews. You could literally spend 24 hours in the Continental's seats without feeling like you need a chiropractor on speed dial. Heated and vented seats may be nothing to write home about, but heated armrests? – that takes things up a notch. Still need convincing the Continental is a contemporary purchase? – go for the Touring Specification upgrade and there's night visions cameras beaming images onto your multi-function driver's display.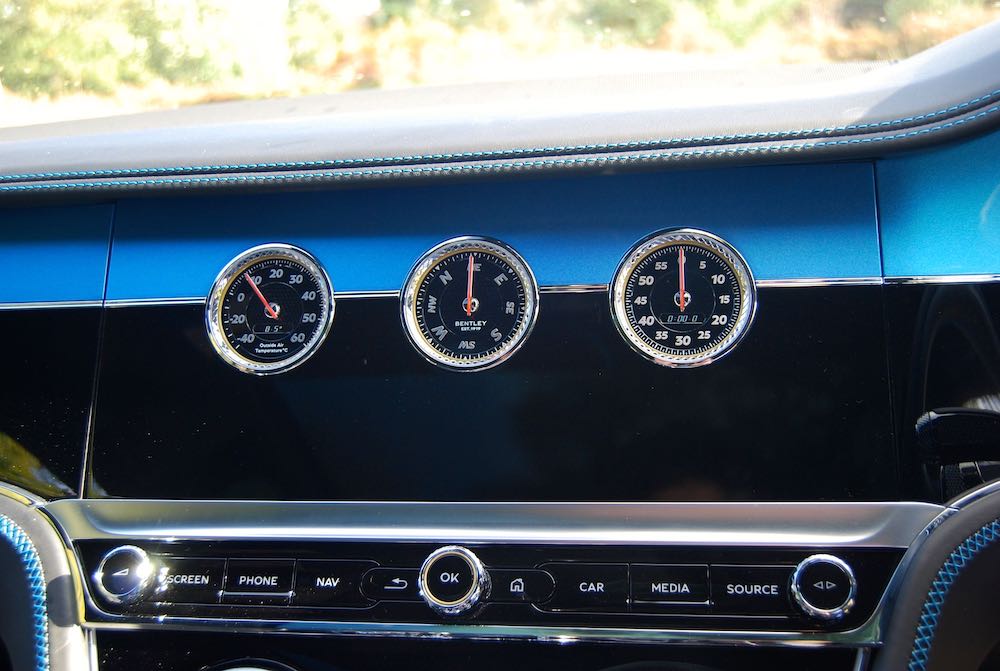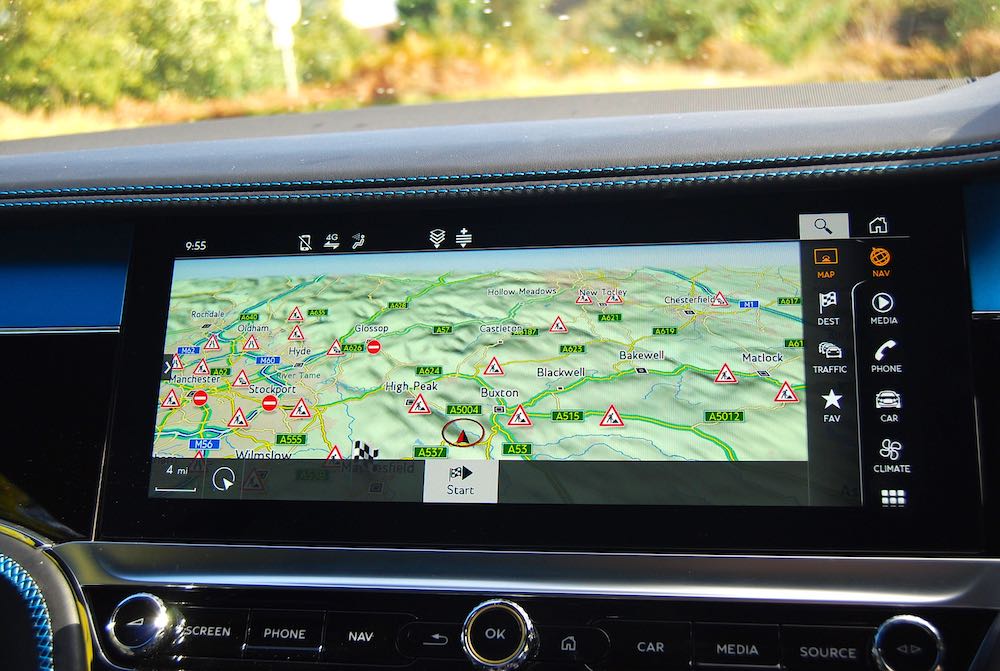 Keep the Continental V8 in its most normal, every day drive style – comfort, and it'll happily burble along with minimal fuss and throttle response that double-checks you didn't accidental flinch or sneeze before spooling up its twin turbos and heading for the horizon. Putting it into sport mode confirms your intentions, though, and everything sharpens up. Is it as sharp, point-to-point as, say, a 911 Turbo? – no, not quite, but for a coupe of this size and mass it's got incredibly impressive road manners. The Continental V8 manages to be a whole load of fun on a proper British country road blast, but when things get really narrow you do still notice its dimensions.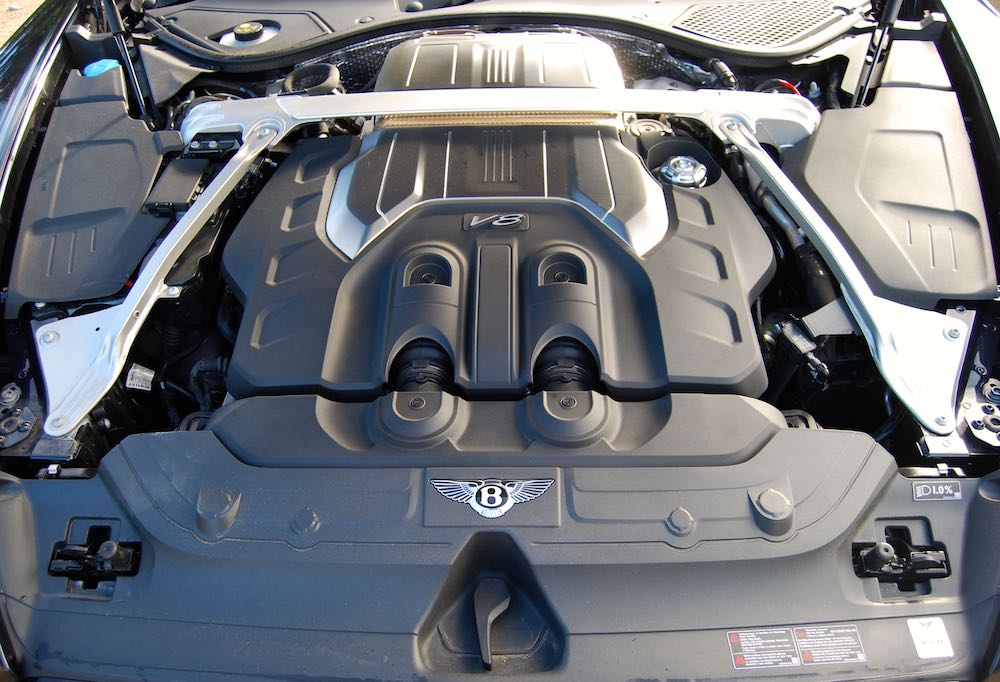 Should I buy a Bentley Continental GT V8?
The Bentley Continental is never going to be a budget-buy, not even in this V8 form. With its slightly lighter, more responsive front end, better mpg and still cataclysmic performance, it may be one of those rare occasions where the cheapest version is the one to have.
By Ben Harrington
Bentley Continental GT V8 Specifications:
Engine – 4.0-l petrol, Transmission – 8-speed auto, Layout – Front engine, 4WD, Power – 542 bhp, Torque – 770Nm, Emissions – 275g/km CO2, Economy – 23.3 mpg combined, Maximum Speed – 198 mph, Acceleration – 4.0-s 0-62 mph, Price – £166,200 OTR
The Bentley Continental GT V8 is available now. For full details go to: www.bentleymotors.com