Bentley Continental GT V8 Convertible
Of Continents – Just take the name of the Bentley Continental in its literal form, and one gets an undeniable sense of the ethos behind this large GT, which has been a massive success story for Bentley since its launch in 2003. Things have changed a little though.
Having developed an all new V8 in conjunction with Audi, prospective customers have had the option for a couple of years now to opt for a 4.0l, twin-turbo engine under that substantial bonnet, as an alternative to the 6.0l W12 available since launch. But why bother? Yes, it's a very clever engine, seamlessly sending four of its eight cylinders into 'sleep' mode when not required, and yes, it's a whopping 40% more economical than the full-fat derivative, apparently able to return a not-too-shabby 26mpg on the combined cycle. But, admirable as they are, I can't see either of those reasons being sufficient to tempt someone with £140K + to spend on their GT, to forego the W, and opt for the V.
But maybe they should; You see, what the V8 loses in displacement – 33.3%, doesn't correlate directly with the power at the driver's disposal – 500bhp vs 567bhp. Consequently, performance isn't found lacking either; 0-60mph is still dispatched in 4.7, losing just 0.3 seconds, and top speed drops from 195mph to 187mph – anyone who says they genuinely need that extra 8mph is lying.
Hang on a minute here, though; The Bentley Continental GT V8 doesn't need anyone to make excuses for what it loses to its big brother, that's not what this review is about; what the V8 gains over the W12 is what's important.
Bentley announced in 2013 that they would be entering the Continental into GT3 racing, a series generally graced with some noticeably more lightweight offerings from the likes of Porsche and Ferrari. Stripping weight is obviously the name of this particular game, so no prizes for guessing which engine Bentley opted to equip their racer with – a modified version of this road-going V8.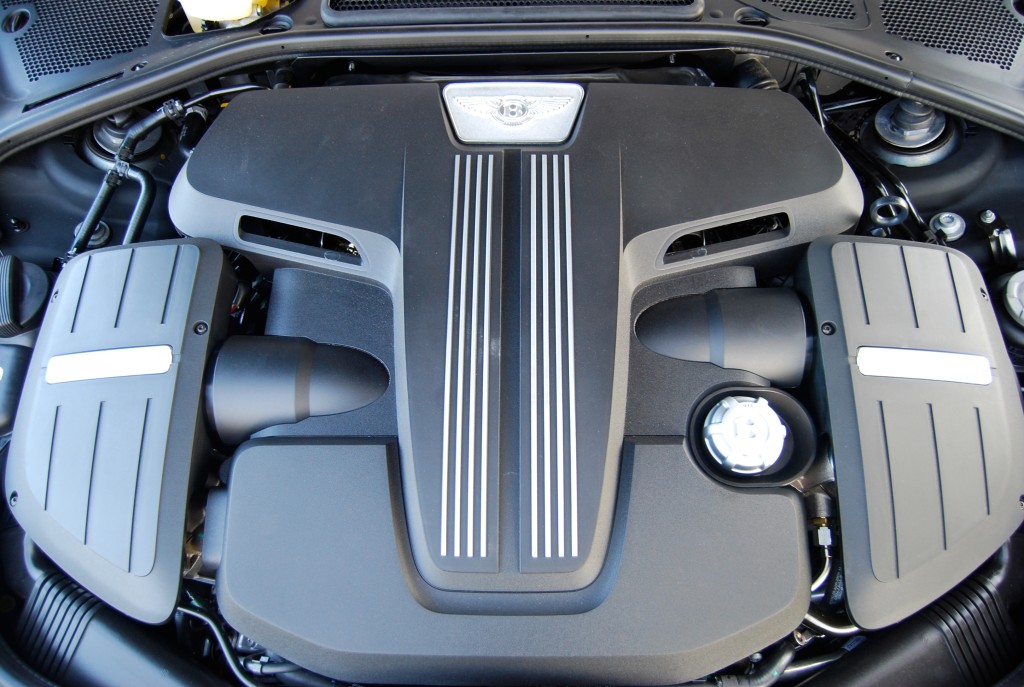 I've been known to champion the 'less is more' school of thinking for sometime, and I'm convinced that this Bentley tows the party line. It's not exactly featherweight but the reduction in nose-weight the Bentley Continental GT V8 offers over the W12 is undeniably noticeable, especially when it's guiding a 3 tonne car around some typically British B-roads. The whole sensation is somehow less intimidating, with the car feeling more inclined to encourage pushing on through the bends, not backing off. Slip the 'box into the inevitable 'S' mode and things get even more stimulating; if you don't fancy changing gear yourself, via either the chunky paddles or sequential-style stick, the ZF 8 speed will hang onto gears for longer, keeping revs higher and therefore response from the accelerator more instant. Less GT, more weekend toy.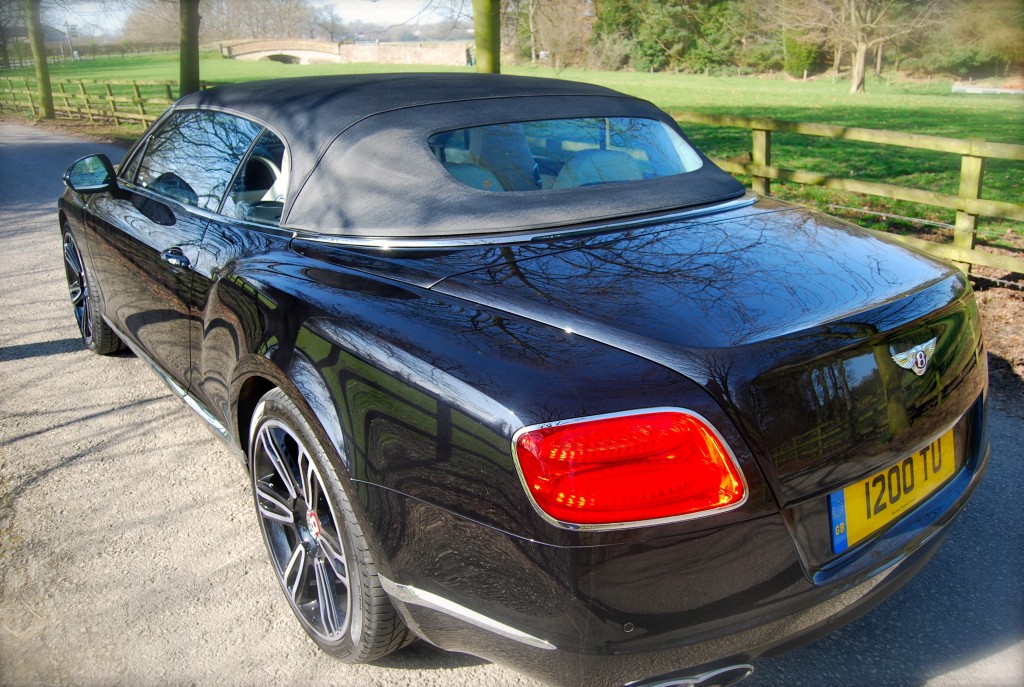 The more observant amongst you will have noticed that this model is the GTC (I won't explain what the 'C' stands for), and, if anything, it lends itself even more to the V8 than the coupe does. Bentley were evidently concentrating on road-manners and handling when the GTC was conceived – whichever engine one opts for comes complete with the accolade of being the stiffest convertible in the world. Coupled with the fact that this, like 99% of Continentals, sports permanent 4wd, it surely makes sense, therefore, to take advantage of this torsional rigidity and grip, and grace it with a lighter, more useable engine.
It's a well-known fact that Britain is one of the most prominent consumers of convertibles in Europe and I think I may have just worked out why; It's certainly not to take advantage of the glorious weather we're blessed with – maybe we're a nation of petrol-heads who relish the opportunity to hear the dulcet tunes coming from our car's exhausts. If that sounds like a theory you could subscribe to, you'll just love this Continental. There's absolutely nothing wrong with the song the W12 plays, but even in a Bentley, nothing beats the drama of a big V8. Coupled with the optional sports exhaust (£1,860), it reverberates and bellows in a way that the slightly woofly W12 can only dream of. Anyone who opts for the Bentley Continental GT V8 will be praying for balmy weather, if only to grace their own eardrums with this distinctive chorus.
Speaking of optional extras and the noises they make, that brings me round conveniently to the carbon ceramic brakes, a £10,405 option on our test car. I understand entirely why this could prove to be a popular option on the Continental GT V8; at nearly 3 tonnes, it's not exactly flighty and at the kinds of speeds it's capable of, you're going to want all the stopping power you can get, without the dreaded fade. Just be aware though, there's no escaping the fact that until they're up to temperature, carbon brakes are noisy, and not in a good way. This isn't a problem at all for the inhabitants when the roof's up, but drop it down to soak up some rays and the characteristic squeals and squeaks soon become something of an irritant. I've driven this car with the standard, silent brakes and I don't recall any buttock-clenching near misses because it failed to slow down; I'd therefore give some serious consideration as to whether you absolutely need the upgrade, or whether your £10k would be better spent elsewhere on the voluminous Bentley options catalogue.
Ultimately, there's no escaping that the Continental is a Grand Tourer, whichever roof or engine it comes with, and it's therefore essential that it fulfils the criteria that this tag warrants. If you want your touring to be done with the wind in your hair, you may have to pack a little lighter than in the fixed-head model as boot space isn't as cavernous as one may have hoped (235 litres). The rear seats could also prove a tad on the small side for adults if some significant mileage is attempted, this is all due to the space being taken up by a 90l fuel tank, a 4wd system and the need for somewhere to stow a roof.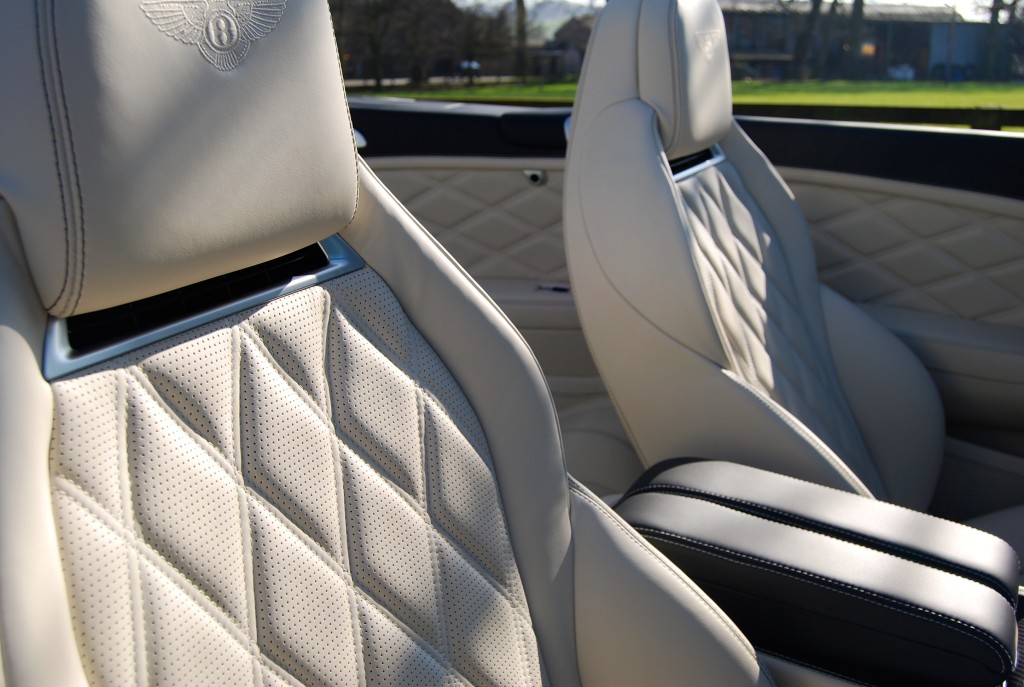 On the other hand, the levels of comfort on offer from the front seats are second to none. Even with 21" wheels filling the arches, the ride is never jarring, whichever one of the four suspension settings is selected. The seats are what you'd expect from the likes of Bentley; neck warmers are provided for our potentially disappointing climate, and they're infinitely adjustable. A feature that stands out for me, though, is the massage function. Normally just a source of irritation, the way one's back is kneaded and manipulated is genuinely pleasurable, I can honestly say I've never said that about this function before.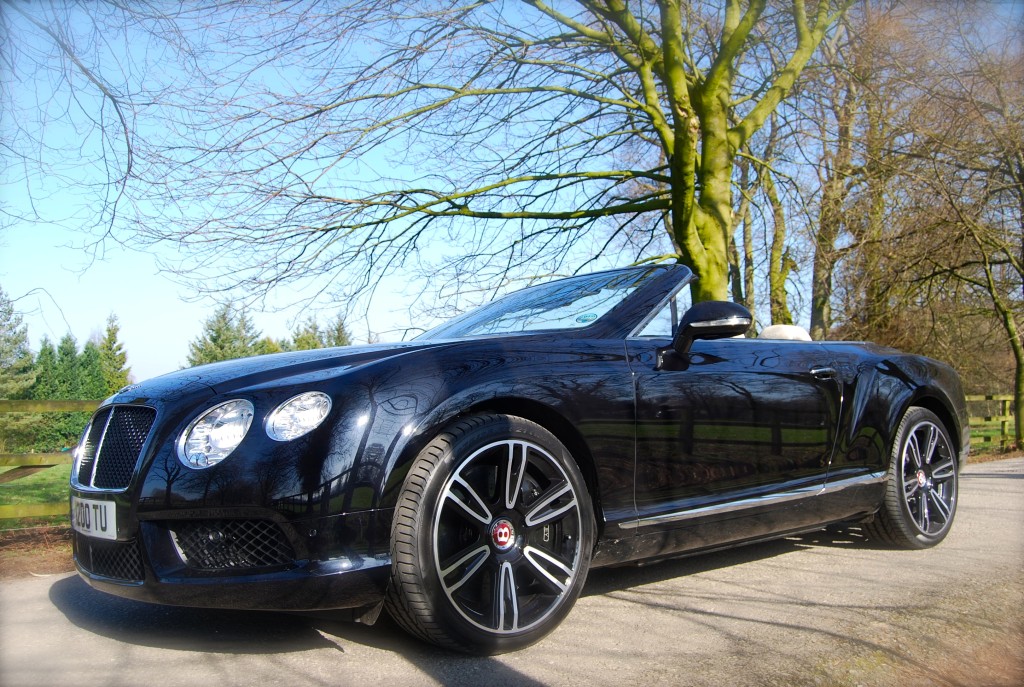 With the Continental GT Convertible, Bentley have created a car that has little in the way of competition and when this happens, complacency is an easy trap to fall into. By adding the V8 to the range, they've not only increased the time between trips to the pumps, they've offered another dimension to the whole driving experience.
By Ben Harrington
Specifications;  

Bentley Continental GT V8 Convertible

, Engine –

4.0l twin-turbo petrol V8,

Transmission – 8 spd auto, Layout – Front engine, 

4WD,

Power – 500 bhp, 

Torque –

 660Nm @ 1700rpm, 

Economy –

25.9mpg combined,

Maximum Speed – 187mph,

Emissions – 

254g/km CO2, 

Acceleration – 

4.7s 0-60mph, Price – £152,900 OTR, £195,270 as tested.
For full details, go to www.bentleymotors.com