MG5 EV
This is the MG5 EV, and it's currently the only electric estate car for sale in Europe; not even a hint of chunky plastic bumpers or crossover-esque ride height here, it's unashamedly an estate. Normally when I write an MG review I can't help but make reference to legendary models such as the MGB or Midget. But not today, because this is a rebadged car from elsewhere in MG's Chinese owners – SAIC's range; sticking an MG badge on an oak tree doesn't transform it into a chirpy two-seater from leafy Abingdon.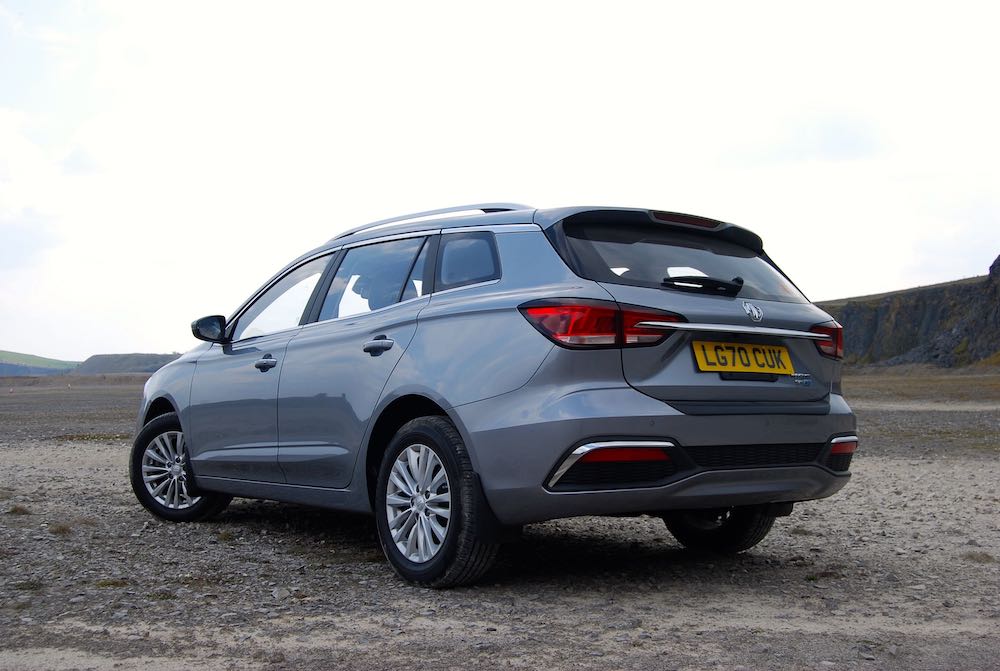 Two versions
As with most Chinese imports, MG has represented fantastic value for money since their relaunch in the UK nearly a decade ago. The MG5 EV is no different. Including your electric car grant the base model, optimistically named Excite will only cost you a fraction over £25k. There's one other spec – Exclusive, and that's £27,595. At a time when many people's electric car stumbling block is cost, the MG5 EV looks like lot of car for the money.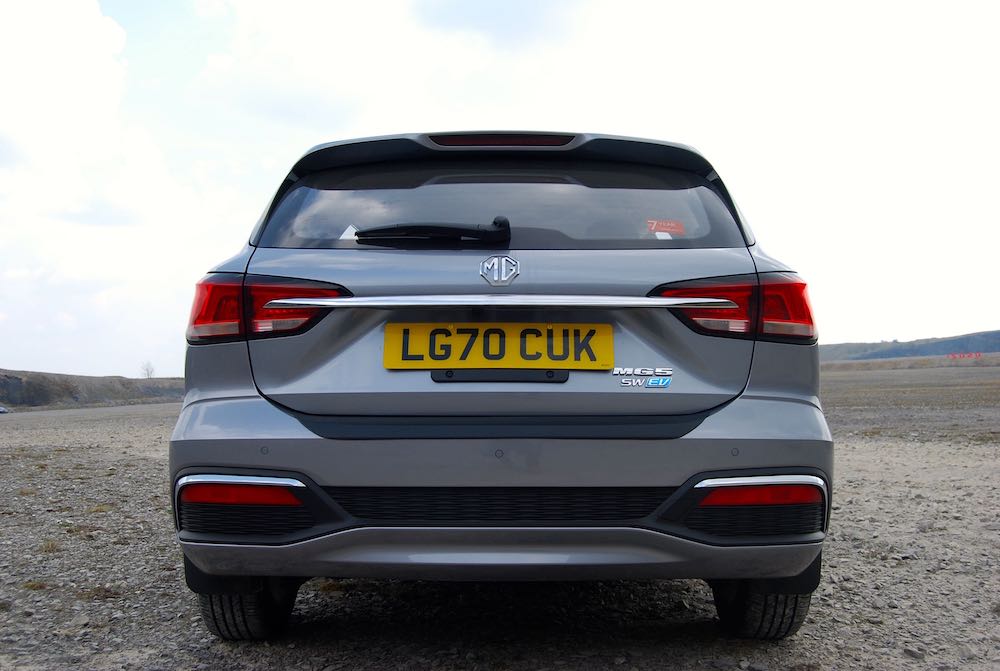 So, what does your £25k get you? Looks-wise, the MG5 EV couldn't be described as ugly, more anonymous. They've retained a grille to keep it looking like a 'normal' car, they've just blanked off where necessary. Its 'face' is quite previous-model VW Passat, and that's probably the most standout feature. The rear has some chrome surrounding its faux air outlets to add a touch of dynamism, but OCD sufferers might not appreciate the ever-so-slightly offset UK registration plate, positioned so it doesn't obscure the car's badge. There's only one choice of eco-friendly 16" alloy wheels and they leave a gap between wheel and arch hitherto unseen since 1994. Along the side runs such a strong shoulder line that kicks up over each wheel-arch; strangely reminiscent of the Austin Allegro estate – coincidence?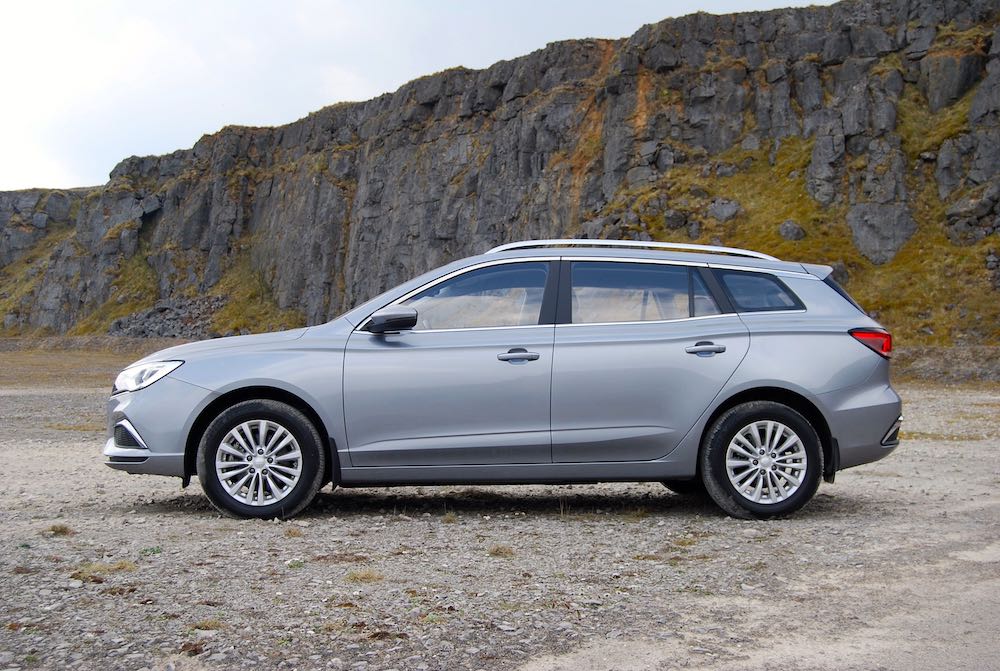 Inside the MG5 EV
Inside the MG5 EV also sees significant improvement over some of MG's previous offerings – would it be damning with faint praise if we likened it to a decade-old Kia?. The plastics used don't overly creak when you give them a prod and this top-spec Exclusive version gets heated 'leather style' seats. Go for the base-spec model and you still get plenty of kit thrown in; USB ports in the front, a reversing camera and bluetooth capability are all standard. There's also an 8 inch touchscreen in every version with sat-nav, Apple CarPlay and Android Auto ; we love its no-nonsense push button – simply labelled MUSIC, but the system is sluggish at best.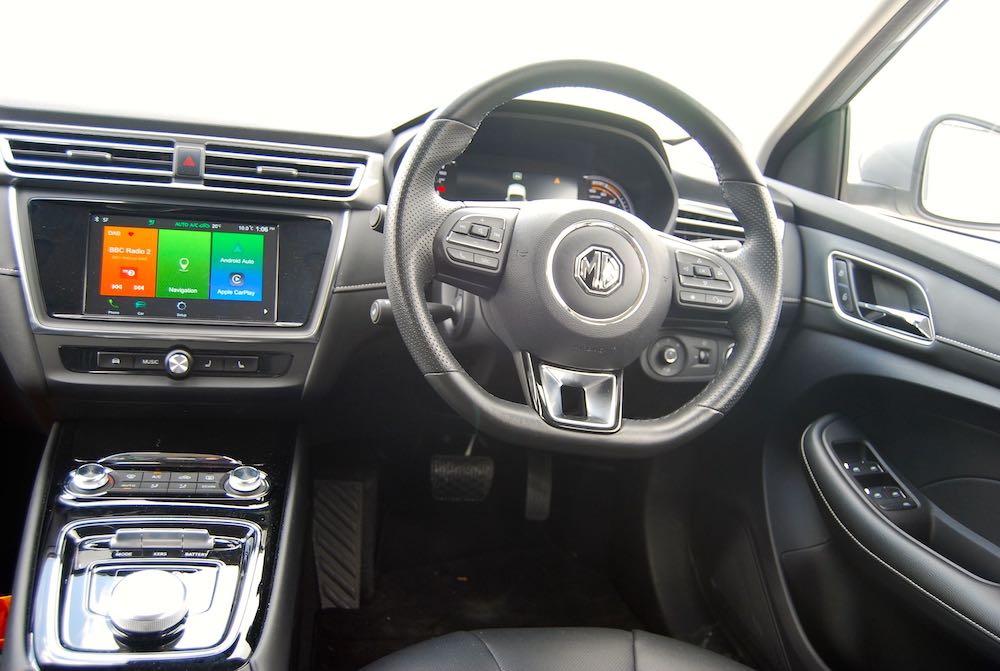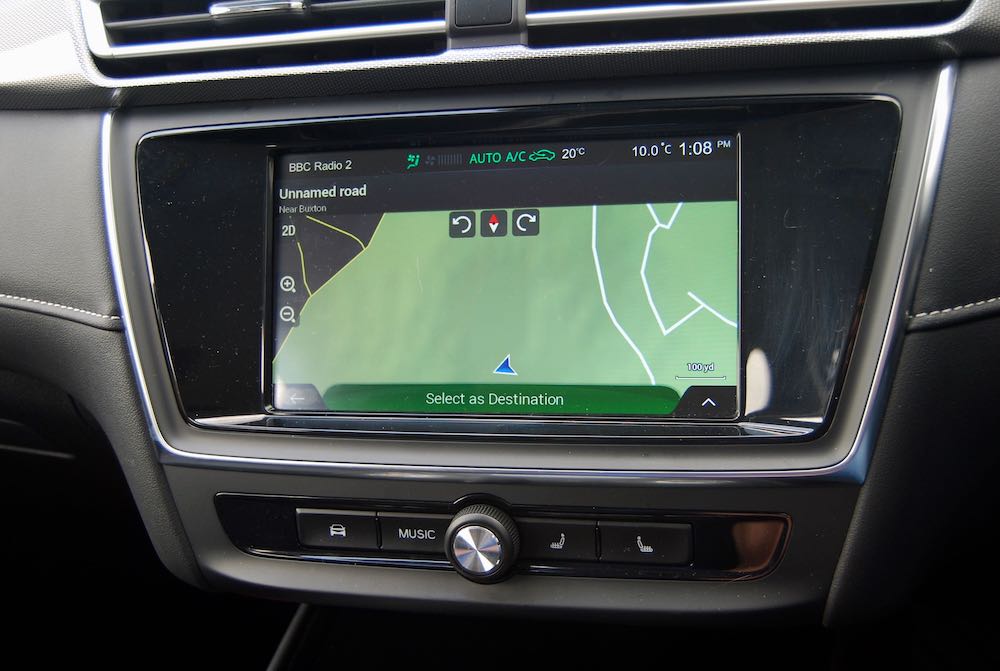 Its trump card: space
There's plenty of space in the MG5 EV, especially in the front loads of room for heads, knees and elbows. Despite the car's batteries being integrated into its chassis, the rear seats do sit high; great for getting baby seats into and out of, not so good for very tall occupants. It's the boot where being an estate naturally puts the MG5 EV ahead of the competition. It comes with a very handy wipe clean liner and there's 578 litres of space, even with the rear seats in place. Put them down and you get 1,456 litres, and that's when you remember just how useful an estate car can be.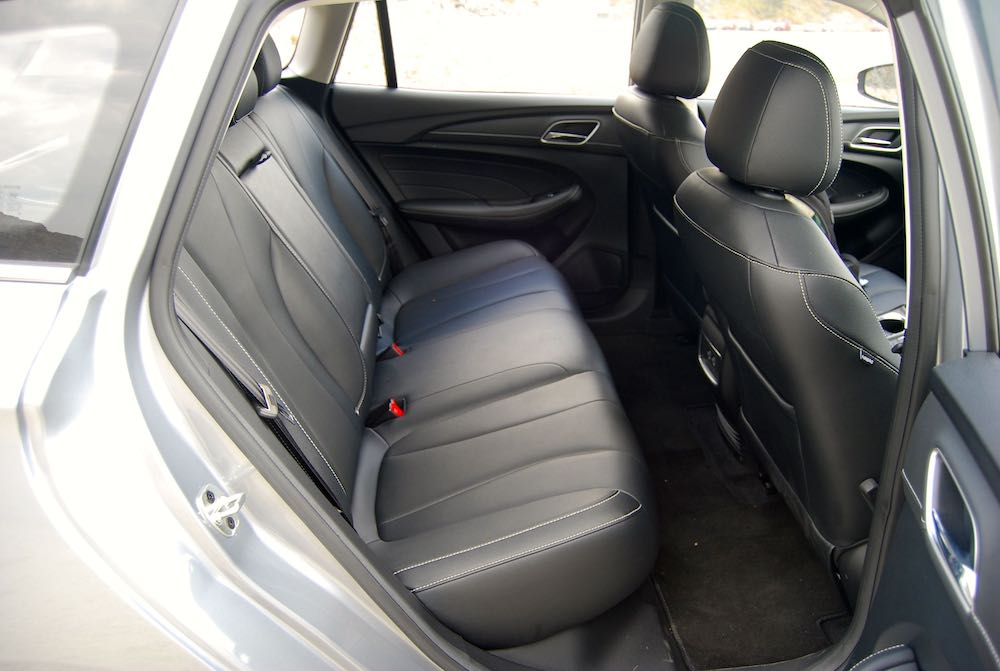 52.5 kWh battery, 214 miles of range
Every MG5 EV comes with a 52.5 kWh battery and a 154 bhp motor, driving the front wheels only. Top speed is a very average 115 mph and 0-62 mph comes around in 7.7 seconds – again, not performance to write home about when compared to other electric cars. The maximum range is 214 miles, and this is where the MG5 EV impresses most. Yes, cold weather will affect that claimed range, but so do high speeds so we took the MG5 EV on a long motorway journey, we stuck to 65 mph, admittedly, but even with a full load it managed to only use 110 miles of range to cover 115 miles. It's set up for rapid charging, too – motorways don't need to cause anxiety.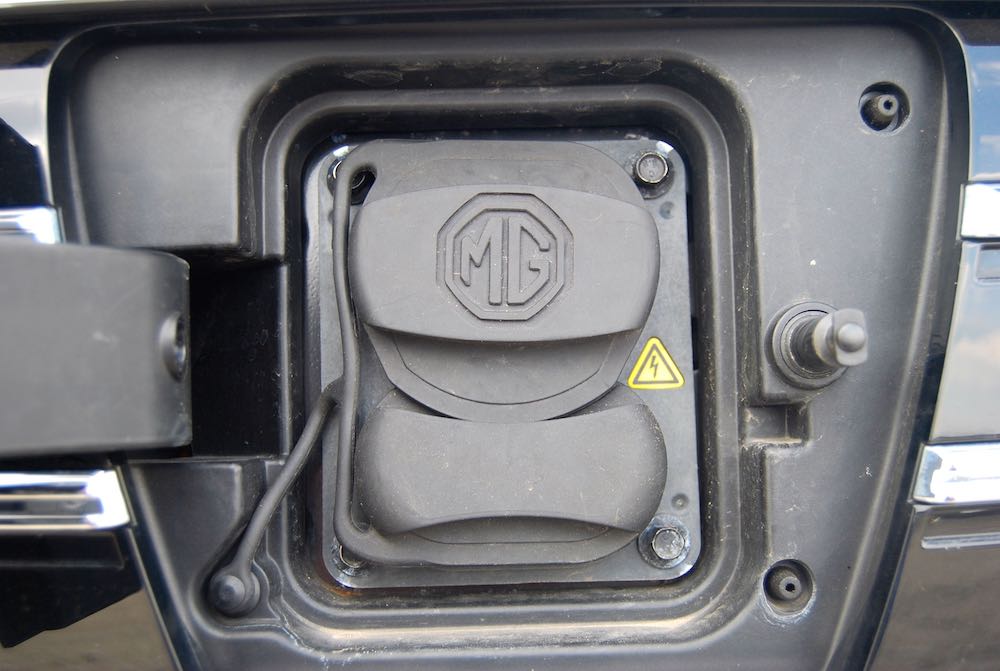 The MG5 EV isn't exactly the last word in dynamism, though. The ride is more about comfort than rewarding handling and, despite its low centre of gravity, those wheel-arch gaps make for a fair amount of body roll around bends. There are three drive modes; Normal, Eco and Sport, and the MG5 EV's other superbly labelled button – KERS alters the level of regenerative braking. We stuck with the Eco setting for most of our time in the car – in all likelihood you probably will too.
Should I buy an MG5 EV?
MG has introduced another avenue of electric cars with the 5 EV by giving us an estate. It's not what you'd describe as a driver's car but it's big, the range is honest, you get a 7 year warranty and, most importantly, it's cheap.
By Ben Harrington
The MG5 EV is available now, priced from £25,095. For full details go to: www.mg.co.uk