Maserati Quattroporte Diesel
Maserati. Diesel: Not two words that have had a long-standing relationship. They first appeared together in the New Ghibli, and now they've formed a partnership in the Maserati Quattroporte.
I'm guessing the purists used language a touch more blue than 'Mamma Mia!' when the Maserati Gasolios were announced, but let's get one thing straight here – you've never heard a diesel sound like this one before.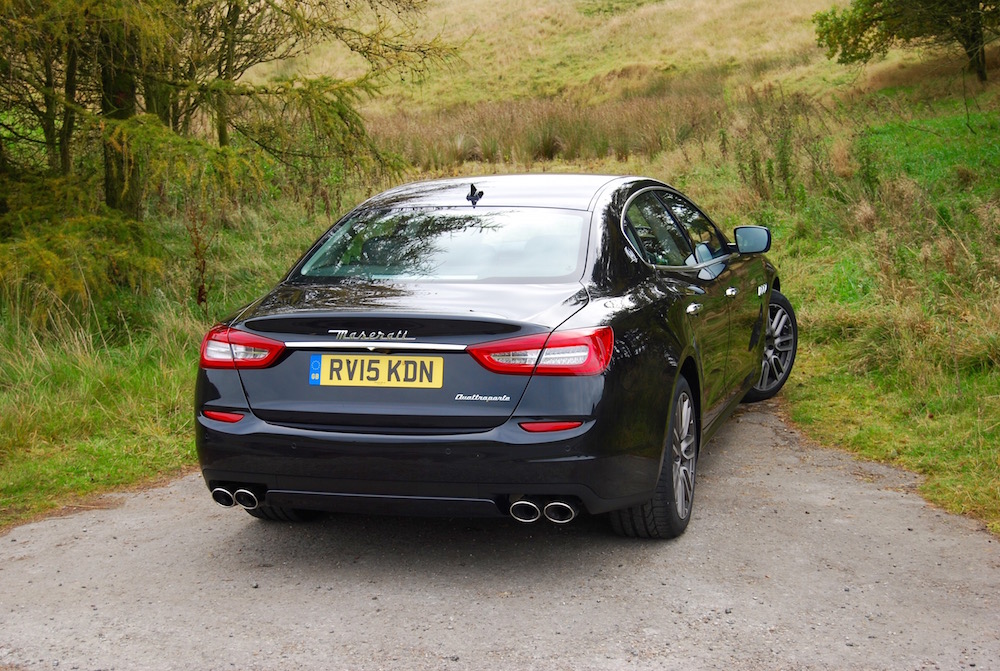 Are you sure that's a diesel?!?
It may be the same engine that found a home in the Jeep Grand Cherokee and Chrysler 300C but, if my memory serves me correctly, neither of them were fitted with Maserati sports exhausts. In 'normal' mode there's a pretty impressive rumble, if a touch muted, but activate 'sport' mode and prepare to amaze and amuse bystanders as you plant the loud pedal.
It doesn't crackle and bark like a Group B rally car – this is an 'executive saloon' after all, but the guttural roll of thunder has no right whatsoever to be the product of a diesel unit, V6 or not. It's the same story from inside the Maserati Quattroporte, too; the only engine related noises are those imperious bellows, I think you'd actually have to curl up behind the radiator to detect a hint of diesel rattle.
New, sleek lines
The whole look of the New Quattroporte is a new direction for Maserati, too. This 6th generation model may be larger than the previous model to distinguish itself from the Ghibli it shares many parts with, but it's sleeker and more determined looking, too.
The influence of their Gran Turismo model is evident in the Maserati Quattroporte's aggressive face, with its snake-eye headlights and deep, sculpted radiator grill. The shoulder and roof-lines are neater, more streamlined; the result being a car that fits more into the large, four-door GT mould than executive saloon, much like the 6 series Gran Coupe or A7.
One point to note; I'd stay away from the 'Nero Ribelle' (black) hue of our test car for two simple reasons; 1. It masks the Quattroporte's coke-bottle lines too much. 2. It takes away from  the front splitter's forked design as the central section is black by default; two-tone adds a real devilish air.
The 'GT' theme continues inside the Quattroporte; the seats are more firm and supportive than squishy and giving, like they'll be needed to keep you upright through a tricky apex at some point. The driving position is low-slung and hunkered, meaning your view over those typically blue Maserati dials is level with a lengthy bonnet that sits neatly between a pair of raised front wings.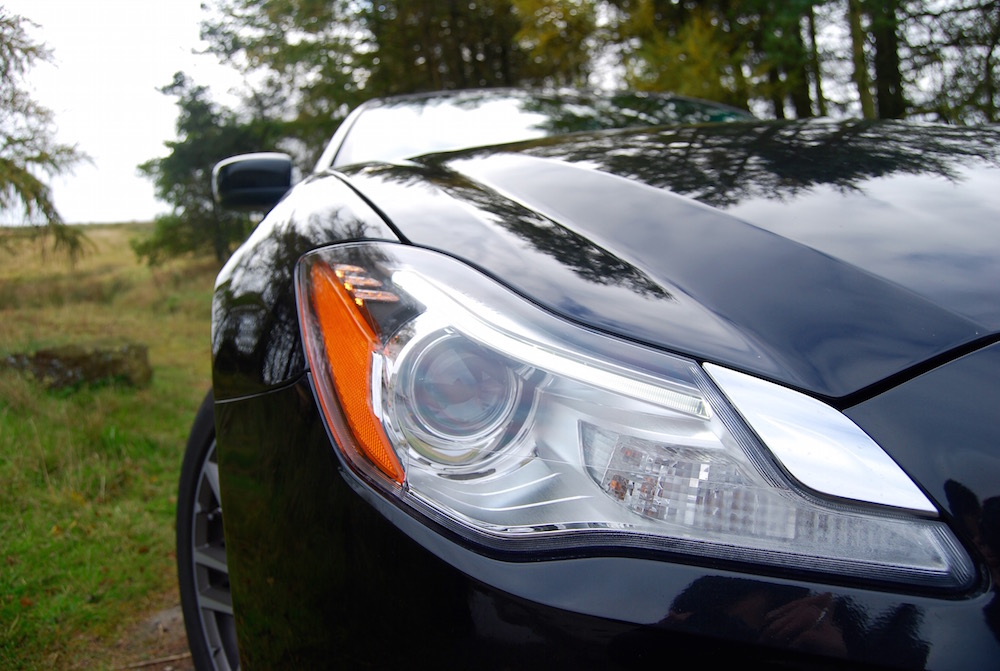 Plenty of torque
The Maserati Quattroporte Diesel produces 275bhp – nothing to write home about, I hear you say. You might want to find your Biro for this one, though; that 3.0l V6 diesel engine produces 600Nm torque, all going through a very wide set of rear wheels. The eight-speed auto 'box isn't the quickest to react, by any means, but with those great dollops of torque on tap you'll find yourself going very quickly without the car even flexing its muscles.
Selecting sport mode not only makes the exhaust do wondrous things, it means the 'box hangs onto each ratio longer and thereby keeps revs up. If you want to take the auto part out of the equation, there's a full-on manual mode that brings the column-mounted paddles into play, but it's no double-clutch affair so I wouldn't expect lighting-quick changes if I were you.
There's also a sport mode for the damper settings that firms things up and increases reactivity as you'd expect. On our typically scarred British tarmac, I'd be inclined to keep things in the slightly more forgiving standard format; the Maserati Quattroporte handles and reacts well enough on its own and with that added tautness comes an unnerving, jittery feel that doesn't suit the car at all.
There is another mode on the Quattroporte called I.C.E – Increased Control and Efficiency. On the face of it, this tediously turns the whole experience down a notch in terms of performance and noise, whilst increasing MPG. It's the Control part that's perhaps most pertinent here, though; on a less-than-bone-dry surface, those 275 width rear tyres have a tendency to squirm under acceleration as they try to control 600Nm torque. Select the I.C.E mode and it calms down somewhat as throttle response is reduced and peak torque along with it.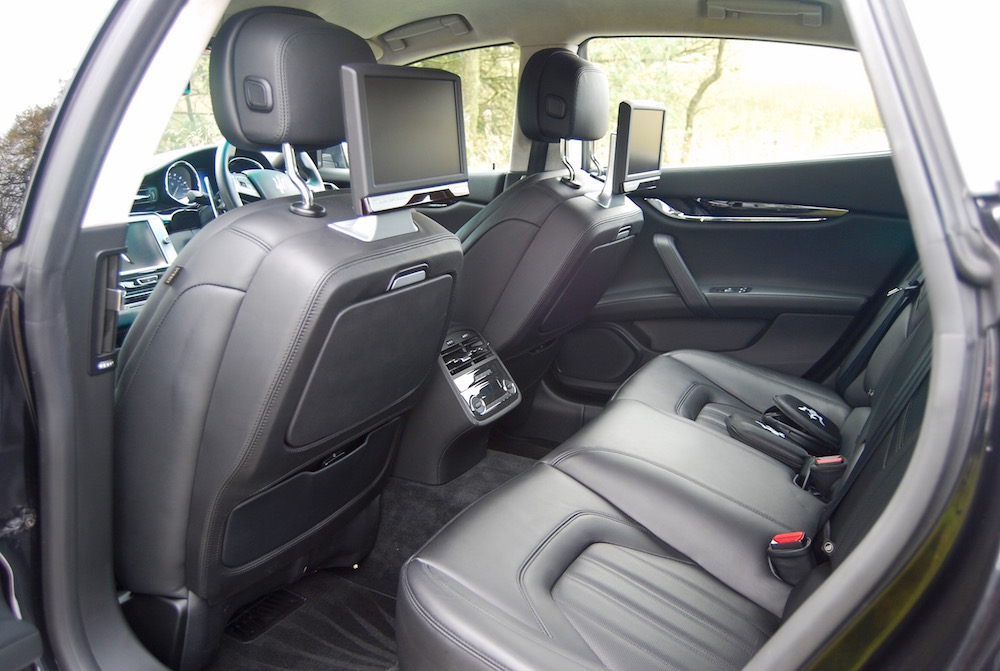 Should I buy a Maserati Quattroporte Diesel?
That kind of depends on what you're after in a car. If you're after that certain je ne sais quoi that comes from owning Italian exotica, the Quattroporte still looks and sounds something special and gets attention wherever it goes. If you want a car that performs like a four-door Ferrari, this isn't the car for you as, no matter what trickery Maserati perform, it's still a diesel that won't rush up and down its rev-range like a scalded cat.
That said, at 6.4s to get to 62mph and a limited top speed of 155mph, it's no slouch. And when you're revelling in that certain something that only marques like Maserati can give whilst getting a claimed 45.6 mpg combined, you'll probably feel quite smug.
By Ben Harrington
Specifications; Maserati Quattroporte Diesel, Engine – 3.0l V6 diesel, Transmission – 8 speed automatic, Layout – Front engine, RWD, Power – 275bhp, Torque – 600Nm, Emissions – 163g/km CO2, Economy – 45.6mpg combined, Maximum Speed – 155mph limited, Acceleration – 6.4s 0-62mph, Price – £69,235 OTR, £88,118 as tested
The Maserati Quattroporte Diesel is on sale now. For full details go to; www.maserati.co.uk