Nissan X-Trail
As cars progress from generation to generation, there's usually a theme or a certain look that's carried over from the previous model – it helps with identification and establishes a feeling of a legacy being continued. Not so – the new X-Trail. It's undeniably a Nissan – similarities to the Qashqai and the Juke are many, but put this all-new model next to the last gen X-Trail, and you'd be hard pressed to spot the lineage.
This is without doubt a wise decision. Nissan have moved the X-Trail's looks out of the realms of 'anonymous box', and thrust it into the limelight with some edgy, swoopy lines and shapes that scream 'look at me!' Not least of which being that shoulder line that drops down below the door mirror and then lifts dramatically to form the top of the front wheel arch, giving the impression that everything forward of the windscreen rises up in a quasi power-bulge fashion.
The 'hawk-eye' lights that some Nissans have adopted give a real look of attitude and purpose, although, from the front at least, it is quite difficult to tell the Nissan X-Trail apart from the hugely successful Qashqai. It's a different story inside the X-Trail though. As every element is new on this model, the wheelbase is nearly 8cm longer than the outgoing Nissan X-Trail, and you can tell. For £700, you can add a third row of seats that sprout from the boot floor which, when combined with some very clever theatre-style seating in the rest of the car, is an option you'd be mad to omit.
The rest of the cabin has some pretty effects here and there, and anyone familiar with previous X-Trail generations will be pleased to see the continuing presence of the cooled cup-holders for when you want to keep a can chilled. Our 'Tekna' test car represents the top of the New Nissan X-Trail range and it really is a tour-de-force of just what Nissan can do with electronic devices to make a car's cabin a more pleasant and user-friendly environment. There's the usual stuff we've come to take for granted these days, like auto lights and wipers and front and rear parking sensors, but then there's a couple of toys that go somewhat beyond what you might expect in a Nissan SUV. Not least of which is what Nissan call a '360° Around View Monitor' – roughly translated, this is a clever use of cameras which gives you a bird's-eye view of the car when performing manoeuvres. Admittedly – it takes a little bit of getting used to at first, but once you've gotten over the initial 'wow' factor, I found it to be quite a handy tool.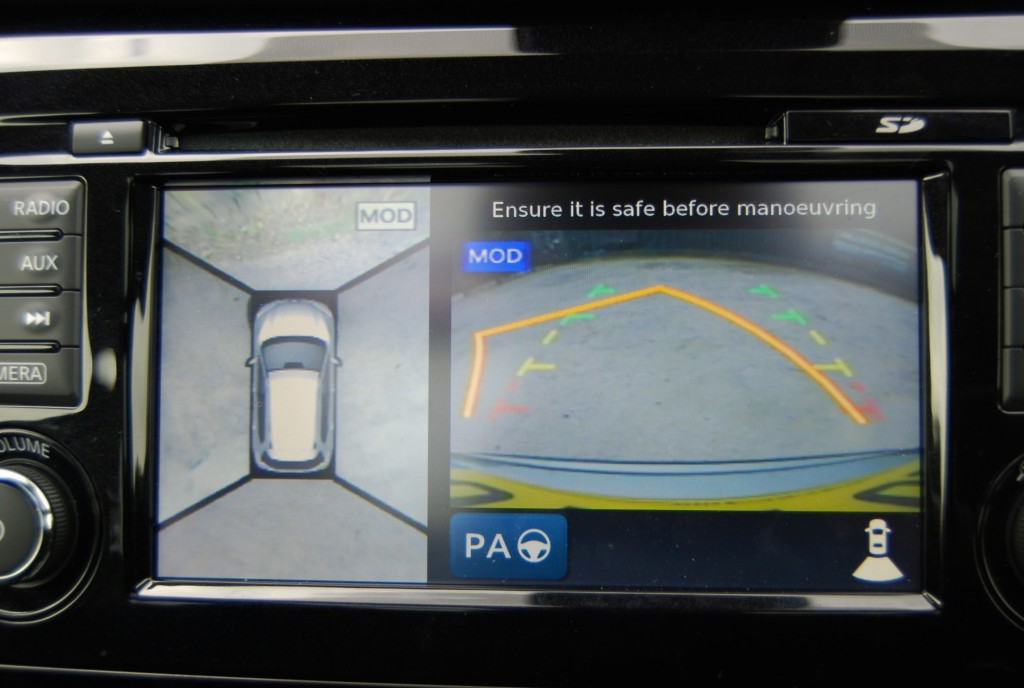 I don't normally get animated at the size of a car's turning circle but the X-Trail's is surprisingly small, especially considering the size and nature of the vehicle. The X-Trail has been engineered to be a lot easier to 'throw around' than you might expect, with U-turns in relatively tight roads presenting no problems. When coupled with the parking aides mentioned above, the X-Trail is very easy to live with around town and prospective buyers shouldn't be daunted in the slightest by its apparent dimensions.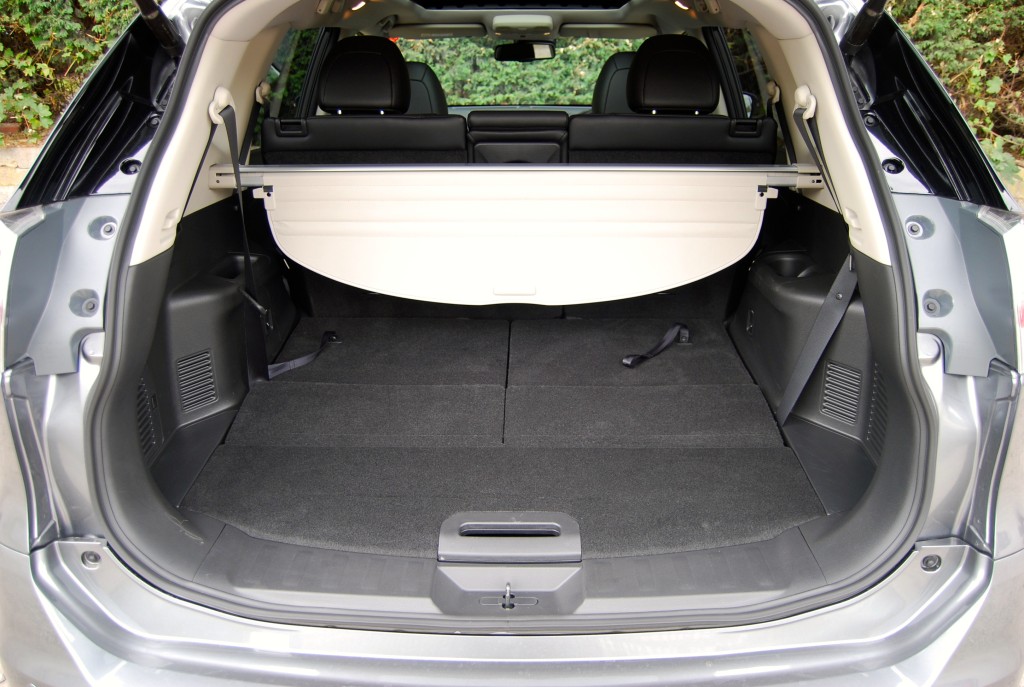 Engine choice in the New Nissan X-Trail is pretty easy as there's currently only one available – a 130PS Diesel. It's a tad rattly until it warms up if I'm honest, but once things settle down there's very little intrusion of noise into the cabin, even at motorway speeds. There's more choice in the drivetrain department though – you can opt for either 4WD or 2WD – I'm guessing the latter will be most popular – and if you do opt for 2WD, there's also a choice of a manual 'box or what Nissan call 'Xtronic'; it's a CVT (Continuously Variable Transmission) system which works by constantly adapting its gear ratios to suit the situation, but to all intents and purposes, looks and behaves like a traditional automatic 'box. Opt for the 4WD though, and a manual 'box is all that's available.
Our 2WD X-Trail is equipped with the Xtronic gearbox and it all works together very well. Things have come a long way since the idea of CVT became mainstream over a decade ago, and Nissan's system is smooth and jolt-free, just as it was designed to be. My only grumble would possibly be that it can be a touch uncertain at times, and its constant hunt for the perfect ratio gets a little irritating when that search is ultimately fruitless.
If you're considering opting for a 4WD X-Trail for its superior on-road handling characteristics, it's worth knowing that every single model in the range comes with Nissan's Chassis Control system. The system monitors the car's ride and handling and uses a combination of engine braking, automatic individual wheel braking and torque adjustment to correct things if they go slightly awry. Unlike some driver aids, you can really feel the Chassis Control working, especially as it navigates the car through wet or slippery bends. It can feel slightly strange at first but it's a system that definitely improves the driving experience and, unless you plan on some 'proper' off -roading or towing, ultimately negates the 4WD model, especially as each element of the aid can be switched off individually if you desire.
Nissan have established a fairly tight grip on certain segments of the SUV market in recent times, and even invented a whole new segment with the Juke. The X-Trail has always sold well but the previous generation was looking very dated. With its striking new looks and advances in the technology department, this latest X-Trail could quite easily prove another winner for Nissan.
By Ben Harrington
Specifications; Nissan X-Trail Tekna, Engine – 1.6l Diesel, Transmission – Xtronic CVT, Layout – Front Engine, FWD, Power – 130PS, Acceleration – 0-62mph – 11.4s, Maximum Speed – 112mph, Torque – 320Nm, Economy – 55.4mpg combined, Emissions – 135g/km CO2, Price – £30,645 OTR, £31,895 as tested
For full details, go to; www.nissan.co.uk