New MG6
The MG6 marked the return of this most stoically British marque to the UK market in 2011. The BTCC version has seen unprecedented success but the road going MG6 saloon was awkward, unrefined and, at Circa £17K, way too expensive. Step forward, the New MG6.
What's changed?
Well, quite a bit actually; the sole available shape is a 5 door hatchback, or 'GT/Fastback' as MG prefer to call it, and that rather bland face has had a refresh to add a degree of dynamism that the original sorely lacked. Gone also is the antiquated petrol lump that found its way into every single original MG6, in its place is a 1.9l diesel unit mated to a 6 speed manual 'box. The interior has also had a tickle to make it more respectable.
What is the MG6?
Being a 'Fastback', the MG6 falls between two stools in terms of where it fits into the market. It's neither a traditional hatchback like, say, a Focus – it outdoes the Ford by 30cm in length. And yet, it's nowhere near as voluminous or practical as a Mondeo which trumps it by over 20cm and 70l boot-space.
Thanks to the MG6's £3K price drop, though, it takes it well out of the D-segment and the comparisons that come with that. Price-wise, it's now firmly in the C-segment and offers good value in terms of living space vs cost.
Whatever it is, there's plenty of space inside with room for four adults to sit comfortably. Anyone getting in and out of the front seats should be wary of the A-pillar, though; it's a big ol' piece and its shallow rake is conducive to contact with human heads.
Issues inside
Spacious it might be, but the MG6's cabin is still lacking in refinement next to the competition. There are some improvements in terms of design, definitely, but the whole thing's let down by some generic parts-bin leftovers like the near-opaque heater display and cheap dials.
Some elements inside the MG6 are unnecessarily infuriating; the indicators that flash three times to the right when self cancelling from the left and vice versa, the highly original yet unneeded, oversize, plastic key that sits in the dash and then also act as a start/stop button feels horribly cheap. And if you have any larger key rings attached, you'd better get used to them whacking your left knee with every press of the clutch.
The reversing camera in this range-topping TL model is another case in point; for some unknown reason, it's angled in such a way that most of the view is approx 6ft of tarmac, directly behind the car, thus rendering it practically useless and more of a hinderance than a help. Not good.
How does it drive?
We love the way the little MG3 drives and handles – the way it's set up by the folks at Longbridge is sublime, especially for the money. With the fairy-awful 1.6l petrol unit that the original MG6 was lumbered with long gone, and a pretty respectable 1.9l diesel engine in its place, the fun factor is now the MG6's strong suit, too.
It's certainly not the most cutting-edge engine in the world as its 119g/km emissions and claimed 61.4 mpg combined will testify, but it pulls strongly and is well matched to the effective, if uninspiring 6 speed manual 'box. The whole drivetrain is reminiscent of Audi/Volkswagen's 1.9l diesel engine that found its way into many of that group's cars in the early noughties; not much wrong with that, just not pushing the envelope of today's engineering.
When it comes down to the way the MG6 handles, though, it's really fighting above its weight. It fully deserves to wear that famous MG badge thanks solely to the levels of grip and quick responsiveness that's been worked into its setup. It feels well weighted without being heavy, and totally competent without being overly reliant on expensive, heavy computers and driver aides. No car in this class or price range comes close when it comes down to the fun factor.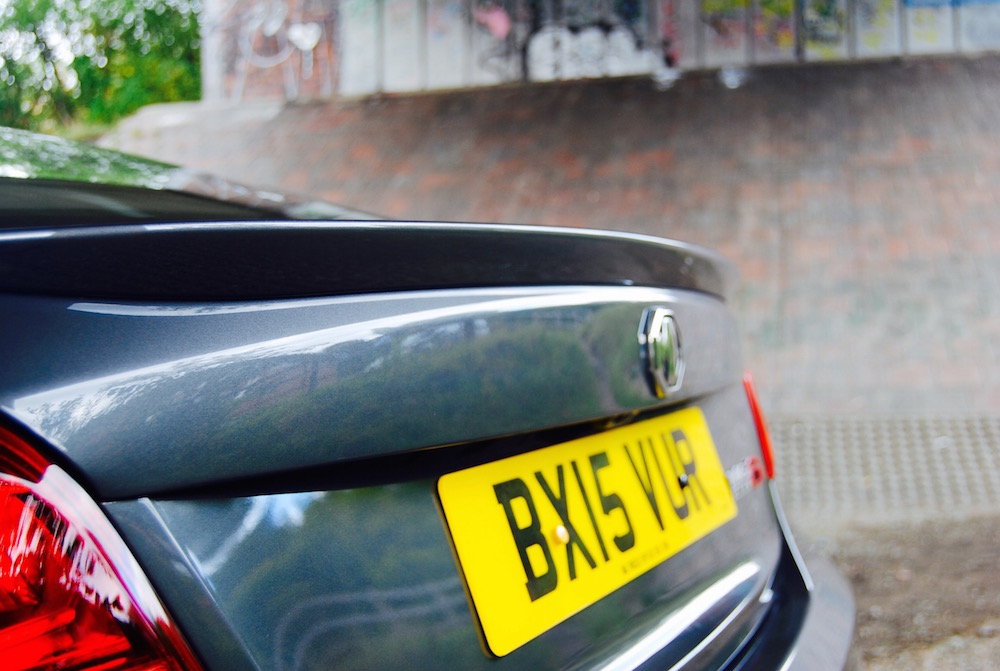 Should I buy an MG6?
Since its not-insignificant £3K price cut, the MG6 is a far more feasible proposition than it was, and improvement to looks and drivetrain are very welcome. It's still a cheap car, though, and that's really the secret; at nearly £18K, this range-topping 'TL' model is out of its depth when compared to the competition in terms of refinement, no matter how well it drives. If you are considering an MG6, the entry-level 'S' at £13,995 is the one that'll offer the most bangs for your buck.
By Ben Harrington
Specifications; MG6 TL, Engine – 1.9l DTi-TECH diesel, Transmission – 6 speed manual, Layout – Front engine, FWD, Power – 148ps, Torque – 350Nm, Emissions – 119g/km CO2, Economy – 61.4mpg combined, Maximum Speed – 120mph limited, Acceleration – 8.4s 0-60mph, Price – £17,995 OTR
For full details, go to www.mg.co.uk