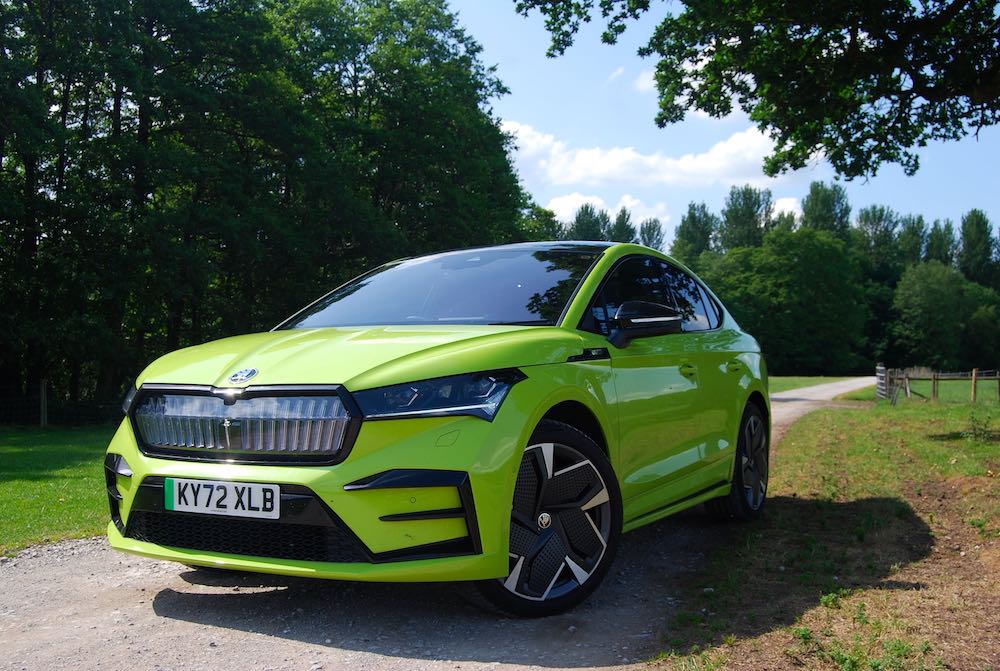 Skoda Enyaq Coupe iV vRS
Skoda. Enyaq. Coupe iV. vRS. That's actually a lot of information to take in from the title of one car. Think Skoda, think quality understudy to parent company's VW offerings, plus an umbrella in the door. Enyaq iV is a name we've seen already in Skoda's excellent electric SUV. vRS; Skoda's GTi if you like – once diesels, then petrol, now electric's been thrown into the mix. And lastly; coupe. Ok, it's definitely more swoopy than the original Enyaq iV and coupe sounds a helluvalot sexier than hatchback, but it may be taking things a bit far?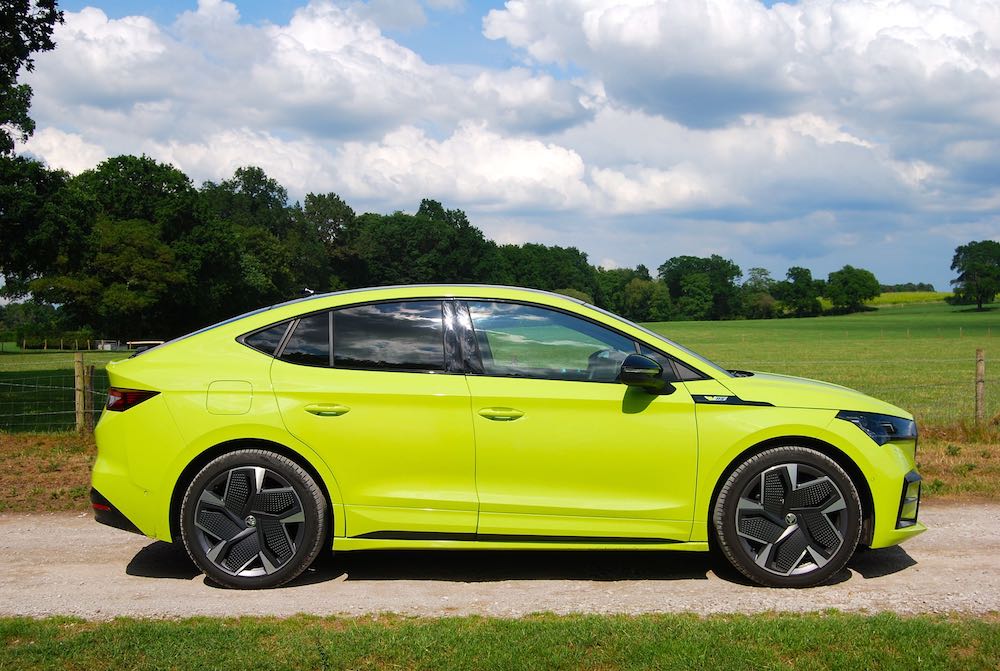 Other specs are available
Of course, you don't have to have your Enyaq Coupe iV in vRS guise if you don't want to, it does start at £54,370, after all; a £1,700 premium over the non-coupe version. At the bottom of the range is the Enyaq Coupe iV 80; it comes with a 77kWh battery, RWD and it'll only cost you £44,825. Above that sits the Enyaq Coupe iV 80 SportLine Plus; another long name and it's £50,405 – it's also RWD, looks a tad more determined than the base model and you only lose 8 miles of range for the larger alloys etc. Then comes the 80x version – I'm not typing the whole thing again. As the name suggests, it's very similar to the none-X except it's dual motor & 4×4. It's £52,505 which is getting tantalisingly close to the full-fat vRS.
All get 77kWh battery, some are dual motor
All the Enyaq Coupe iVs may share the same 77kWh battery but the motors that battery powers gets more powerful dependent on spec. Both the 80 & Sportline Plus get 150kW & 310 Nm torque, good for 0-62mph in 8.5s, regardless of which one you're driving. The 80x gets 195kW & 425Nm (6.8s) and this vRS delivers a whopping 220kW & 460Nm – that'll get you from 0-62mph in just 6.5s. The good news is the vRS won't leave you crippled with range anxiety either; it'll do a claimed 324 miles from a charge which is actually a couple more than the 80x. All Enyaq Coupe iV's come with 135kW rapid charging as standard, too.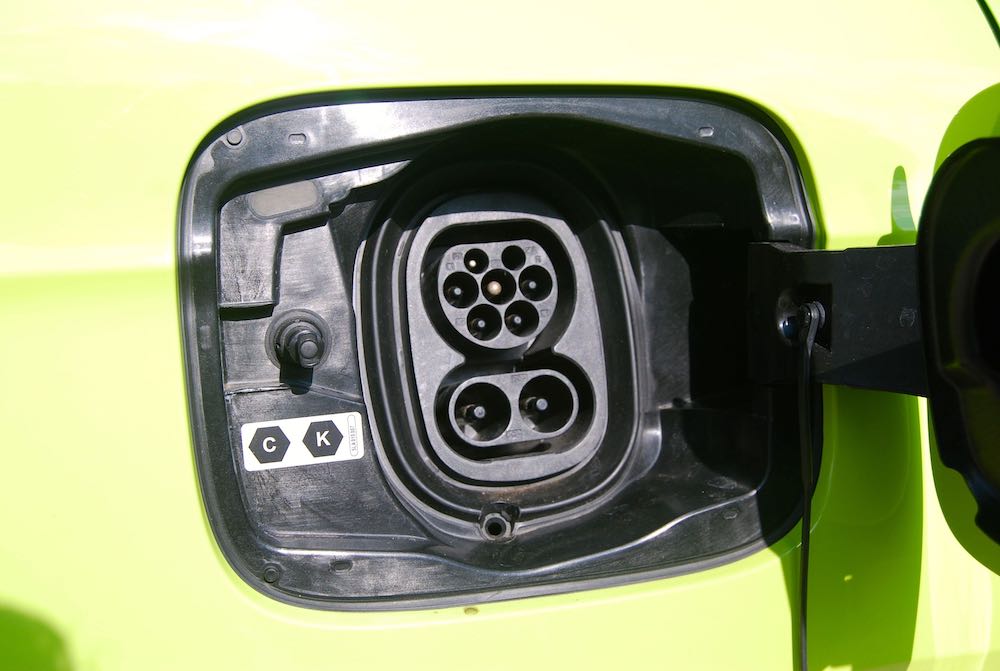 Not much compromise inside
Inside the Enyaq Coupe iV is, perhaps unsurprisingly exactly the same as the standard Enyaq iV. The dashboard is dominated by a central touchscreen that uses the VW group's unfortunate haptic buttons for volume control etc. In front of the driver is a diminutive information screen that rather lets down the rest of this forward-thinking interior with some low-res graphics. What's not low-res in the slightest is the optional heads-up display (£780) that projects warnings of bends ahead onto the screen in an F1 armco barrier style. The ambient lighting can be altered to whichever hue takes your fancy, but surely in a vRS in Hyper Green, a matching colour inside is a must?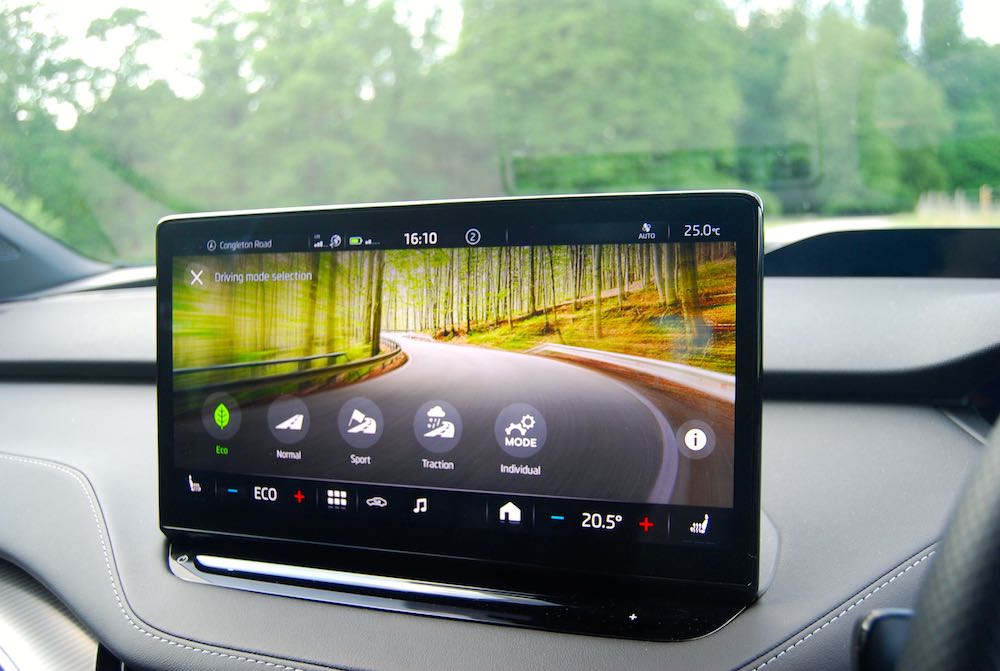 The coupe element of this version does mean compromise but not so much in terms of rear passenger headroom which may come as a surprise; it's thanks to a now standard panoramic glass roof. That's still well catered for, it's more visibility thanks to the C-pillar and load-carrying ability as it's no longer quite as square. Scratch around a bit and some of the plastics could be a little less-scratchy too, especially at waist level and above.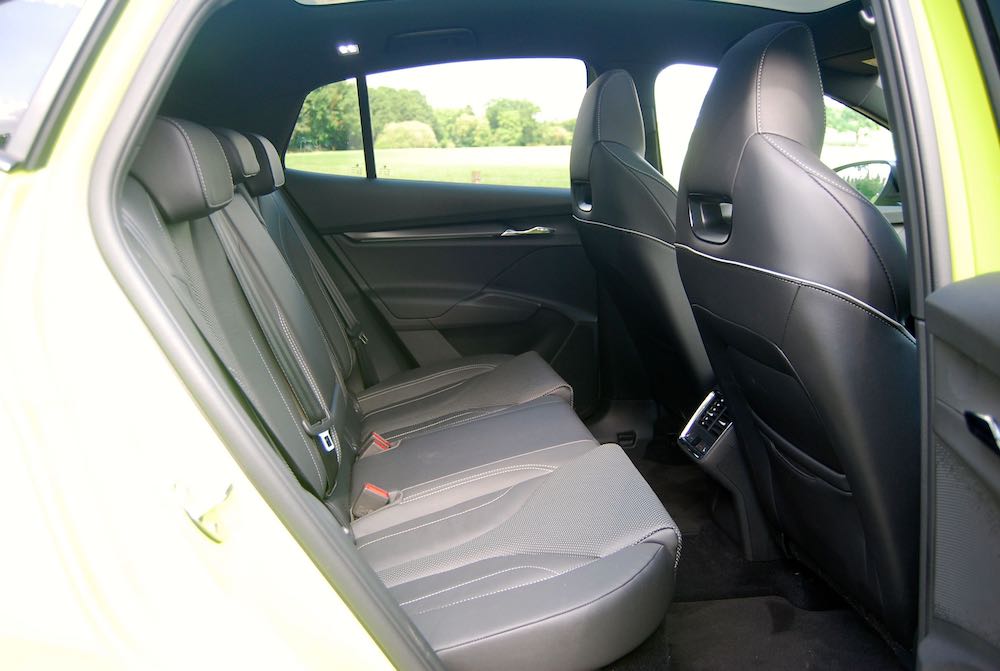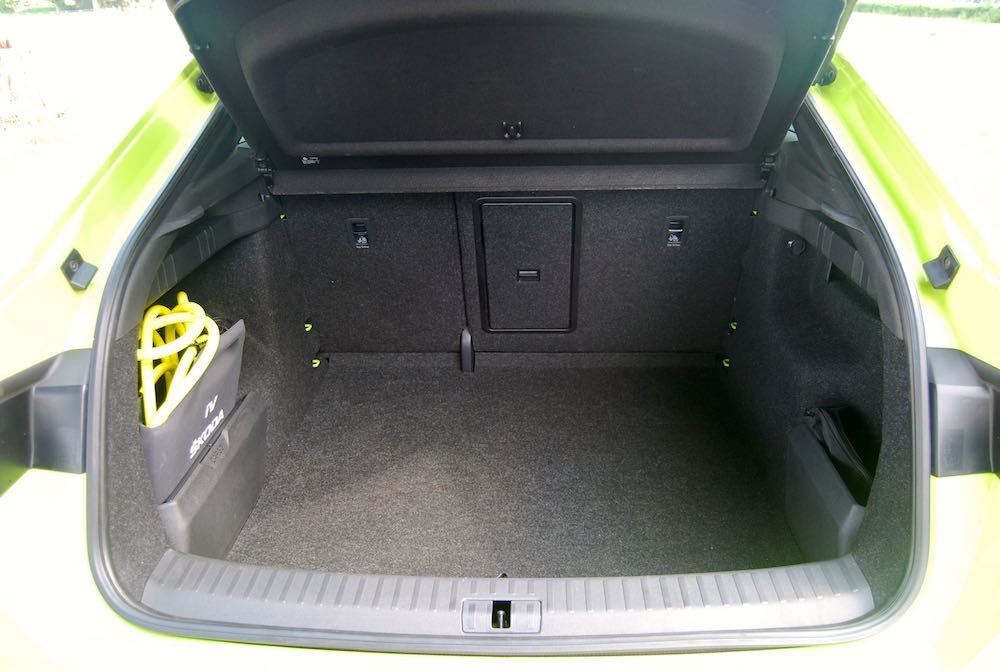 On the road
On the road the Enyaq Coupe iV drives almost identically to the original Enyaq iV, unsurprisingly. This vRS version is 4×4 only and that's almost a bit of a shame. We've driven the 2WD Enyaq and it grips just fine, handling all of its circa 2 tonne mass well thanks to a low centre of gravity. The vRS does drive all four wheels, though, so forget the extra bit of range it's lost and enjoy just how keenly it grips. It even has a mode for slippy roads, although all-season tyres would probably be a safer bet.
As with other electric VAG products, the amount of brake regen can be altered via paddles either side of the steering wheel. And also in-keeping with what came before, even in maximum regen mode the Enyaq Coupe iV is no one-pedal car, instead preferring to prioritise getting as much distance per kW as possible.
Should I buy a Skoda Enyaq Coupe iV vRS?
This vRS version of the Enyaq Coupe iV with its 'Crystal Face' grille and Hyper Green paintwork is possibly the least Skoda-ish Skoda I've ever come across. One chap even approached me to say he'd save a fortune and have one over a Lamborghini Urus as it grabs just as much attention. It does come with an umbrella in the door, though, and tamer, more conservative specs are available if that's your thing. If it is, like most recent Skodas the Enyaq Coupe iV does very little wrong.
By Ben Harrington
The Skoda Enyaq Coupe iV is available now priced from £44,825. For full details go to: www.skoda.co.uk