How important is the New Vauxhall Corsa?
Just to put into context how important the New Vauxhall Corsa is to Vauxhall's grand plan for the UK – in the last year, they shifted over 84K units – that's more than the sum total of every model sold by some very respected manufacturers including Skoda and Fiat. Quite important then.
What's new?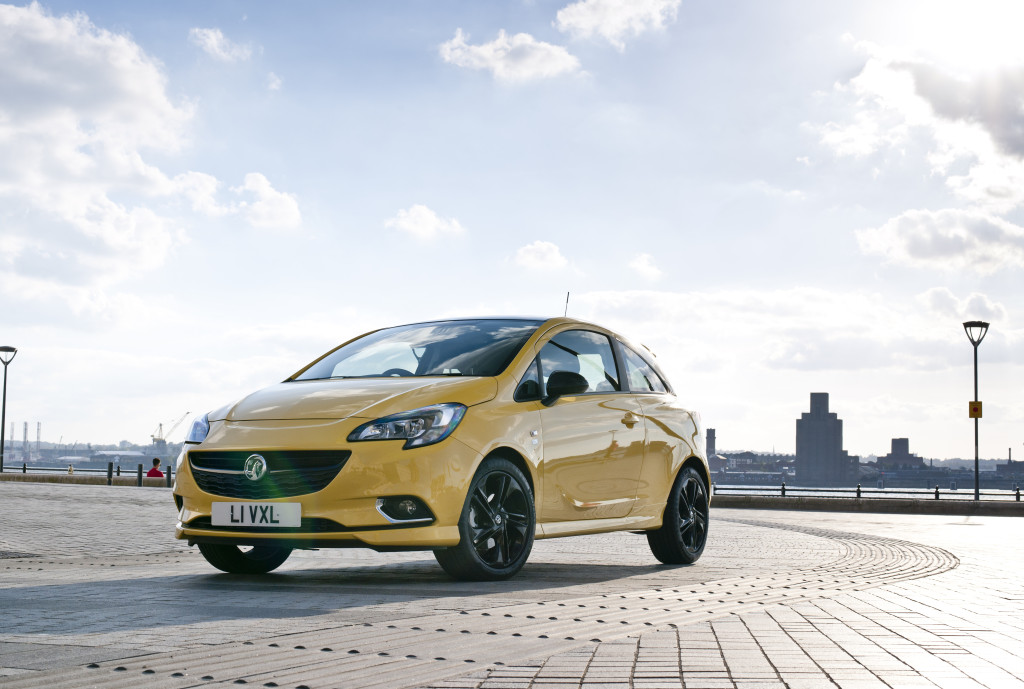 Erm, a lot. Every body-panel, everything forward of the A-post – including a new range of engines, and most of the interior. Vauxhall haven't just tarted up an old model with this one, there's some real effort and thought gone into this New Vauxhall Corsa. They've continued with the 3dr and 5dr options and their very different body shapes and target markets; the 3dr, or 'coupe' has a more sloping roofline which does eat into the rear headroom slightly, and is aimed at 25-35 year olds; the 5dr is the more sensible option and is expected to find homes on the driveways of 45-55 year olds who may be downsizing. Apparently, one of the major faults highlighted by the JD Power Survey in the previous Corsa was its propensity to come over all tropical and steam-up. To combat this, Vauxhall have made a heated front windscreen standard across the range. They have been listening.
Looking good
As I said, every single body panel is new on this model; it's still obviously a Corsa, and very much part of the Vauxhall family, a fact down in no small part to some features that have been borrowed from its siblings. There's the striking 'blades' that run along the bottom of the doors – they're found on both Adam and Astra. There's the split front chin that widens the whole look of the 'face' – that's taken from the Cascada. Vauxhall have quite cleverly borrowed from themselves to formulate what's a cutting edge look whilst being instantly recognisable.
Life on the inside
Everything's been shifted from a vertical approach to a horizontal slant inside the New Vauxhall Corsa. There's the 'ever-so-of-the-moment' piano black plastic available, sweeping across most of the dash, with a flash of colour inserted that differs from spec to spec. The central touchscreen is lifted straight from the Adam – no bad thing as it's easy to use and allows options or 'apps' to be added at relatively low-cost – just like a smart phone. The heater controls are slightly clumsy and aren't quite as cutting edge as the rest of the dash, but gone is the cheap plastic steering wheel from Corsas of old – in its place is a chunky, tactile leather affair that's far more satisfying, although the position of the steering column stalks require some hand repositioning to operate, which isn't ideal. It's easy to get a more low-slung, involving driving position than in previous Corsas, if that's your kind of thing. What isn't easy is getting the seats to provide optimum comfort, and the taller driver may find long journeys a touch taxing.
On the road
There's quite a few engine options in the New Vauxhall Corsa, a few of them having been carried over from the previous generation. There is a 1.3 Diesel available, but the emphasis is undoubtedly on petrol power, and in particular that slightly left-field genre of engine that's seemingly sweeping aside all laid before it – the three-cylinder. We road tested the 1.4l 4 cylinder and the turbo-charged 1.0l triple in 115ps guise, and it's the latter that wins through on many levels. GM have by no means missed the boat with three-cylinder engines and haven't either rushed one out or outsourced from another manufacturer, what they seem to have been doing is biding their time and making sure theirs picks up where others left off and improved the recipe.
It might not be quite as efficient as Ford's EcoBoost unit (57.6mpg vs 65.7mpg), but by adding something called a balancer shaft, the engine is so smooth at both idle and high revs that it's almost unrecognisable as a three-cylinder. Change-up indicators are frequently over-optimistic and can result in some shuddering as the fun is drained from your driving experience; not so with this clever little power-plant. Vauxhall claim that 90% of its maximum torque comes in at 1500rpm, and it's all available at just 1800rpm. What this means in the real world is that you can keep your driving style nice and relaxed with the minimum of gear changes, safe in the knowledge that the car will pick up speed with hardly any fuss.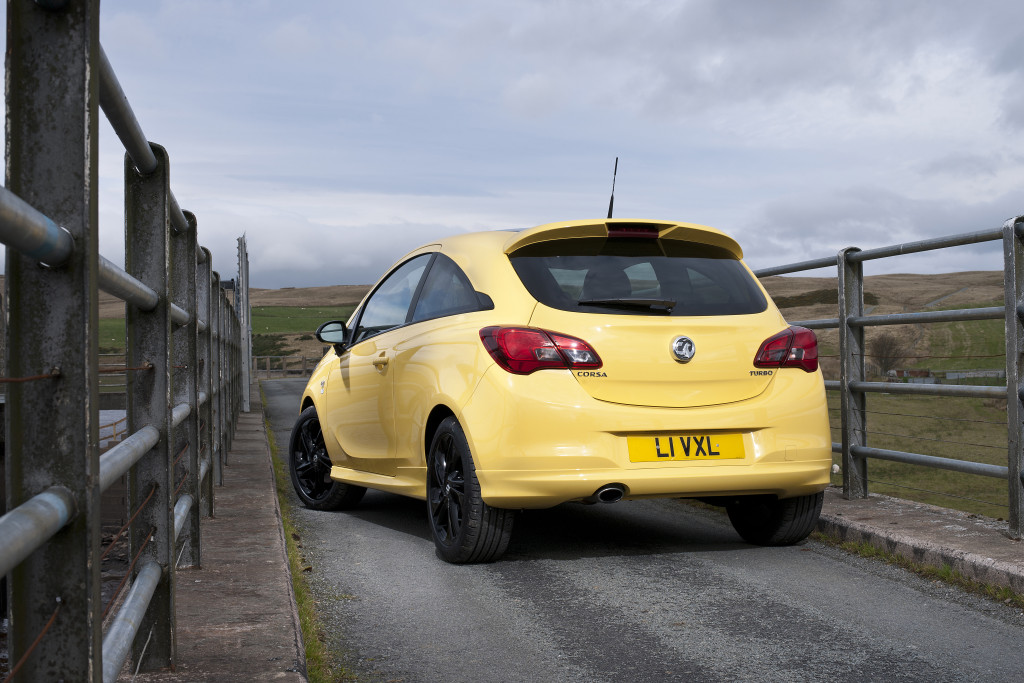 The Corsa's new chassis components have altered the handling and ride over the last model, and in certain aspects it's all very grown up. The suspension soaks up bumps admirably but the whole car does have a tendency to bounce and rebound over more uneven, changeable surfaces. On the other hand though, put the New Corsa on a motorway  and it feels far more comfortable and competent than a B-segment car has any right to; it's more B+ than B. The electronic power steering still feels a touch wooly at times with not quite enough feedback and weightiness, but it's surely the simplest of tasks to alter this when sportier models such as the VXR and Sting R are released further down the line.
If you are considering the New Corsa, it's definitely worth knowing that Vauxhall have dropped their prices by an average of £1500 compared to the outgoing model. Perhaps more pertinently, this makes it roughly £1000 cheaper than the equivalent Fiesta.
By Ben Harrington
For full details, go to; www.vauxhall.co.uk