Hyundai i10 – The New Generation
The way Korean manufacturers have progressed in recent years is nothing less than a revelation. Everything from their dramatic makeover in the looks department, to their confidence inspiring, rest-of-the-market-worrying-warranties has come as something of a surprise and seen them go from the Japanese automotive giants' poor relation, to flag-bearers of the Asian car making community.
And surprise is what this Hyundai i10 is all about. This second generation supermini had to follow on the previous model's modus operandi of offering cheap, affordable, family motoring – but with far more competition on the scene than when the original i10 was introduced, it also had to stand out from the crowd.
So, gone are the toy-town, slab-sides of the original, in their place are some genuine styling features such as subtly flared wheel arches and daytime running lamp signature, adding contrast and interest to the previously dull shape. Think the C pillar looks familiar? – That'll probably be because it's switch-back shape is very similar to the original Mercedes A-Class'. The whole car is far more squat and purposeful than the original, too, hinting at another potential new string to the i10's bow – driver satisfaction.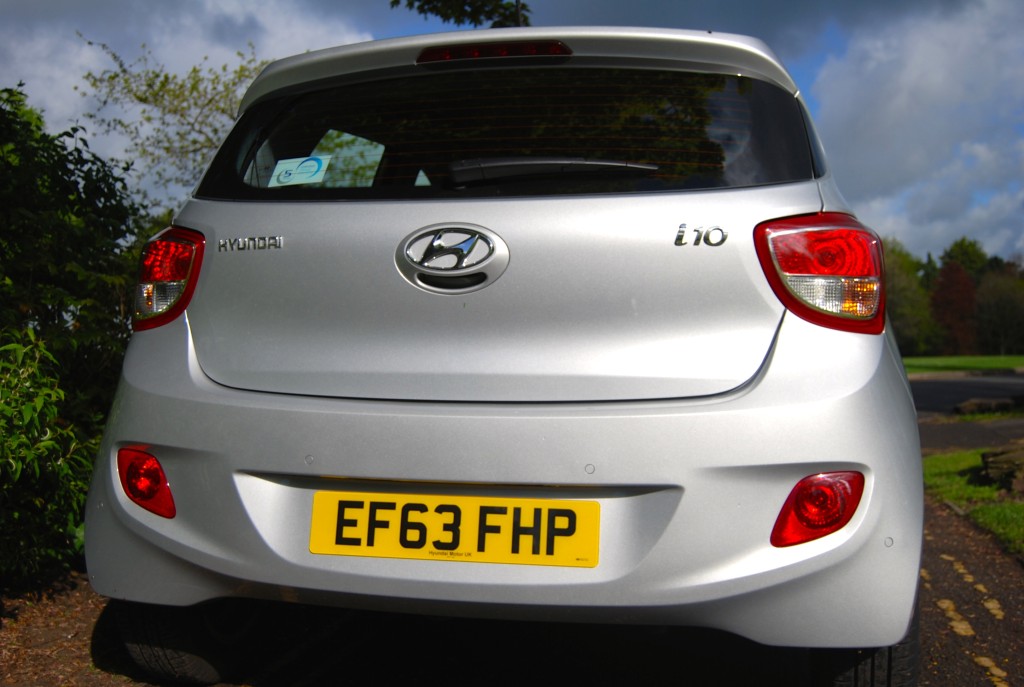 What's important to remember with the new-gen i10 is that it's still a cheap car – starting at £8,495 for the S model. You'd have to splash out a little extra (£9,995) for our range topping Premium model with its alloy wheels and mirror-mounted indicators, but this is one of those times where I think I'd take great delight in getting back to basics and opting for the cheapest model available. The interiors on all i10s are what you'd expect, with large amounts of wipe-clean plastics smattered liberally around the place, but this is where the Hyundai i10 introduces one of its surprises – the cabin is a far more pleasant place to be than you'd warrant. There's ample room for a whole family, a decent size boot (252 litres), and the textures and shapes used in the cabin are original and eye-catching, making journeys less tedious and adding a little air of quality. Knobs and dials are chunky and tactile, but if you want one of them to control the car's air-con – you'd have to forego the S model in favour of a higher spec, as the S doesn't have it.
There's a choice of two petrol engines – a 1.0 3 cylinder or a 1.2, 16V 4 cylinder. Both are impressively frugal (unless you opt for the ill-advised automatic 'box) and neither's going to set the world on fire performance wise, so, again, I'd opt to save some cash and go for the 3 cylinder model that our test car was graced with. Not only is it more economical (go for the Blue Drive model and it's even in the zero tax bracket), but you can also treat your ears to the hugely addictive thrum that the 3 cylinder engine emits.
There's a feather-light feel to both the steering and gearbox on the new i10, especially around town where, lets face it, the Hyundai i10 is going to spend most of its life. The motor-driven power steering makes manoeuvres as easy as it gets, even more so if you pay for rear parking sensors (£195). Gear changes are effortless and smooth, to the point that a well-aimed puff of breath could probably save you the effort of moving your left arm – it really is that easy. The only fly in the ointment here is that, for some reason, reverse has a habit of occasionally refusing to play-ball and can take a few clutch-in-clutch-out, waggle gearstick furiously kind of motions before agreeing to progress backwards.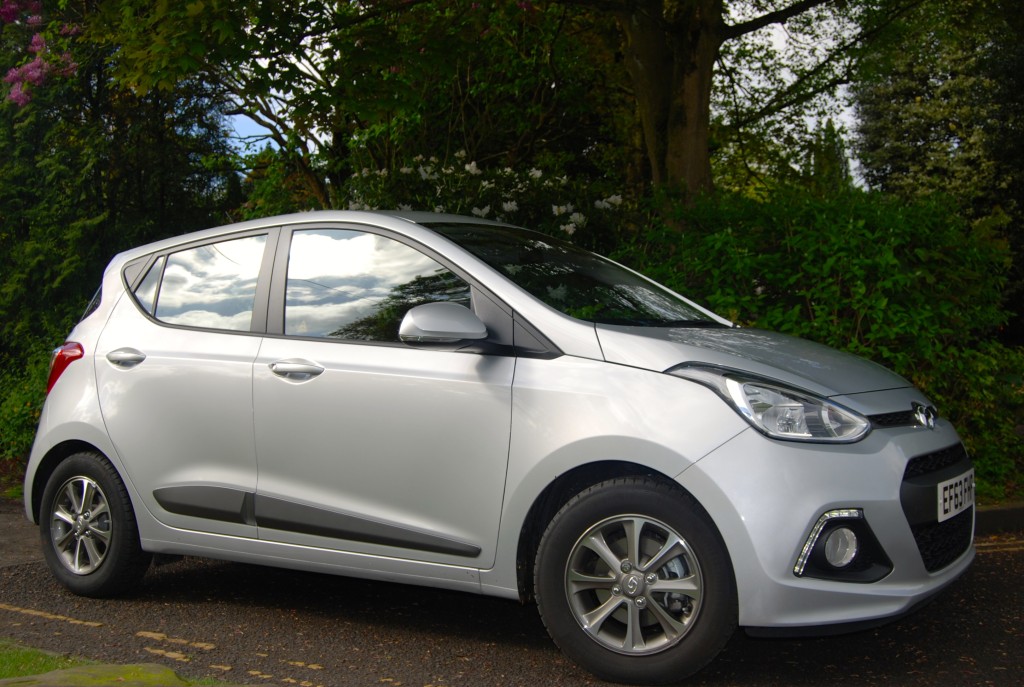 All of this city biased driver assistance would quite rightly prompt you to assume that this is where the Hyundai i10 is happy and it all unravels on the more 'fun' rural style roads. But you'd be wrong. This is yet another of those surprise elements that the new i10 keeps producing – throw it around a few corners and it doesn't feel like a fish out of water at all. Again, you have to stump up some extra cash for Premium spec if you want alloys as seen on our test car, and they usually make a difference to a car's handling, but they are only 14" across so I wouldn't expect a dire drop in grip if your i10's on steels. I'm not for one minute suggesting the i10 is some track-day 'Q' car; feedback through the wheel is fairly minimal – as is the norm when electric motors are involved in the steering department. What I would say though, is that this car is what I call 'honest', providing decent handling and some cheap thrills when you want to press on.
Would I recommend a Hyundai i10 then? Absolutely, yes, and not just because of its improvement over the previous model. There is unprecedented competition in this sector at the moment, but for this money, when you consider that you're also getting a 5 year, unlimited mileage warranty, the i10's up there with the best.
By Ben Harrington
Specifications; Hyundai i10 Premium, Engine – 1.0l DOHC 3 Cylinder, Transmission – 5 speed manual, Layout – Front engine, FWD, Power – 66ps, Torque – 95Nm, Emissions – 108g/km CO2, Economy – 60.1mpg combined, Maximum Speed – 96mph, Acceleration – 14.9s 0-62mph, Price – £9,995 OTR, £10,695 as tested (i10 is available from £8,495)
For full details, go to www.hyundai.co.uk