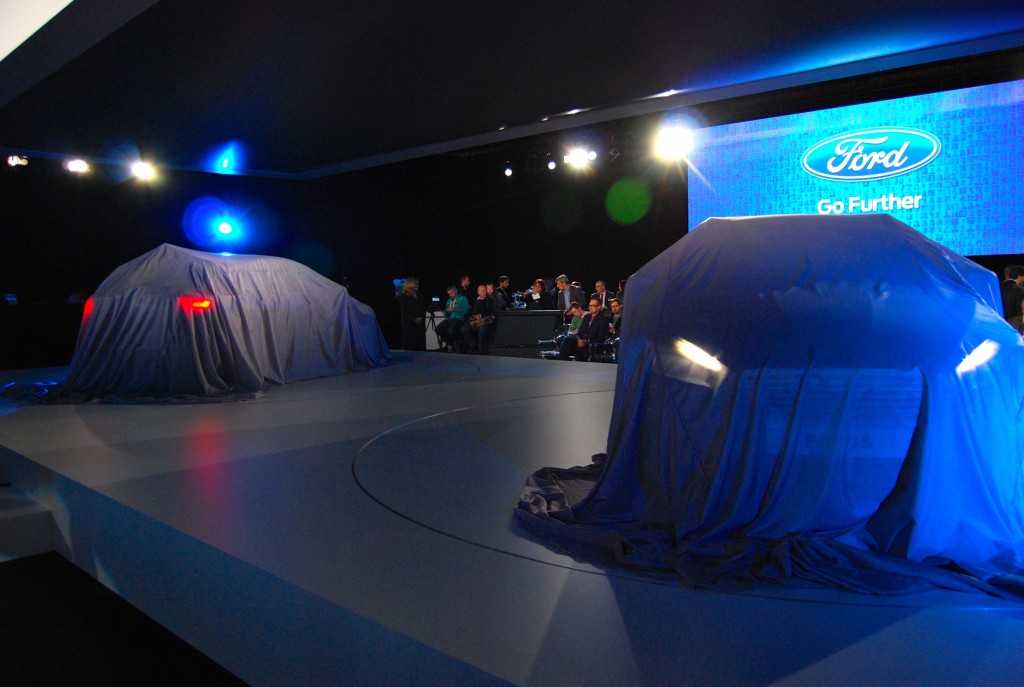 Biggest selling car nameplate globally for two years running; quite an accolade, don't you think?
2014 Ford Focus
Well that's what Ford proudly boast of their Focus model – a World Car in every sense.
Following the global theme, Driving Torque are pleased to bring you some World exclusive facts and, perhaps more pertinently, photos of the new Focus in both 5dr hatch and estate guise, all gleaned from a preview event held in Frankfurt earlier this week.
Ford are, quite unsurprisingly keen to 'focus' (excuse the pun) on two areas that are always towards the top of a car owner's list of priorities; fun and economy. Conveniently, the Focus has sold in its multi-millions thanks, in no small part, to these two elements being prevalent in the model whilst still being affordable.
To build on the 'fun' factor, Ford have made some alterations and improvements to the new Focus, including stiffening the front end, revising the steering geometry, adding paddle-shift to auto models and retuning the electric power steering feel. All of this is to reinforce the Focus' reputation of providing a spirited driving experience that a 'C sector' family car possibly has no right to warrant.
On the slightly less exciting but just as relevant economical front, the new Focus will continue to be available with the multi-award winning 1.0l EcoBoost engines, with one variant tuned to emit just 99g/km CO2 – making the Focus the first non-hybrid in the sector to creep under the magical 100g/km ceiling.
There will also be a new 1.5l EcoBoost available in either 150ps or 180ps and the range of Diesels will remain on offer (whether you like them or not), offering a 10% reduction in emissions on previous engines and completing a line-up, in which every model meets Euro 6 emission regulations.
Ford were also keen to point out improvements in refinement in the New Focus' cabin, both in terms of materials used and finish. The most obvious change to occupants will be the new 'SYNC 2' infotainment system which boasts an 8" touch screen. It'll apparently read out texts and permit Tweeting on the move too!!
So, here's some images for now until we can actually get hands-on in one and feel how these alterations translate to the driving experience.
Speaking of which, although Ford were willing to confirm that an ST model is in the pipeline, they flatly denied plans to launch an RS……. don't believe everything you hear, though.