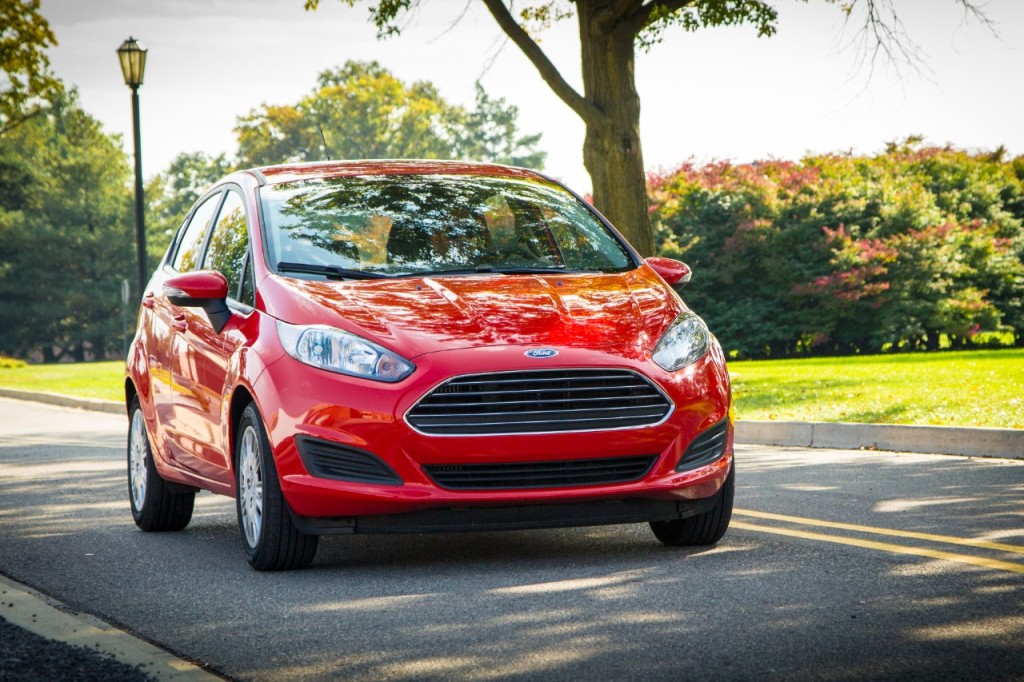 Fiesta Zetec – the Eco, without the Boost
Three cylinder engines seem to be the current craze amongst manufacturers in their pursuit of increasing mpg whilst leaving performance intact. Amongst others, Hyundai and the latest 'New' MINIs have adopted the technology, but remember it was Ford and their EcoBoost units that really brought this asymmetrical technology back into the spotlight.
We tested the turbocharged 1.0l EcoBoost Fiesta back in 2013 and were impressed, not only with its peppy engine, but with the refined ride and sorted chassis that's so willing to be thrown around, especially with this lightweight engine up front.
So, what happens when you take this great recipe and take something away, in this case the turbo? Well, you'd expect performance to suffer, obviously, with the trade-off being even more impressive mpg and even fewer visits to the pumps. Quite bizarrely, only some of this is true – and it's not good news I'm afraid. This 80ps Fiesta feels laboured around town, unwilling to get up to acceptable speeds without the aid of forced induction, but the improved economy part of the deal seems to have gone amiss somehow.
Both 80ps and 125ps Fiestas return a claimed 65.7mpg combined and emit 99g/km Co2, and I dare say that the stifled acceleration of the lower powered model will encourage drivers to push the engine harder, negating any potential petrol savings as they grow frustrated with travelling so slowly.
One aspect of the 80ps Fiesta Zetec's performance that's surprisingly good is at higher-speed, on motorways and the like. The lack of turbo is fairly irrelevant when 70mph is reached, and should the need arise, the EcoBoost engine responds admirably when pushed. It's just a shame that this car was primarily designed with inner-city driving in mind, where it's found lacking.
I suspect that the 80ps Fiesta Zetec will find its way into many homes as a first car for the inexperienced driver, and this is where it could really excel. Speaking as a parent, I'd personally welcome the loss of performance if it were my child's steed, and you obviously still get all the advantages that come with every Fiesta, such as 5 Euro NCAP stars. It's also the cheapest way into Fiesta ownership (£13,995), but not only this, its 6E insurance group is significantly lower than other models.
Standard equipment is still impressive for your £14K, but if the budget will extend a little, I'd opt for the Nav system with DAB radio and SYNC system at £700 – it's not infallible but it's still one of the best systems on the market.
We've grown to expect a lot of bang for our bucks with Ford's multi-award winning EcoBoost engines. Taking away the turbo has resulted in a decline in the fun factor, but taken in its own right, this version of the much-hailed Fiesta Zetec still stands up to scrutiny against the competition, especially in the quality and appeal departments.
By Ben Harrington
Specifications; Ford Fiesta Zetec 80PS, Engine –

1.0l EcoBoost three cylinder na petrol,

 5 speed manual, Layout – Front engine, FWD, Power –  80ps, Torque – 105NM, Emissions – 99g/km CO2, Economy – 65.7mpg combined, Maximum Speed – 103 mph, Acceleration – 14.9s 0-62mph, Price – £13,995 OTR
For full details, go to www.ford.co.uk/Fiesta