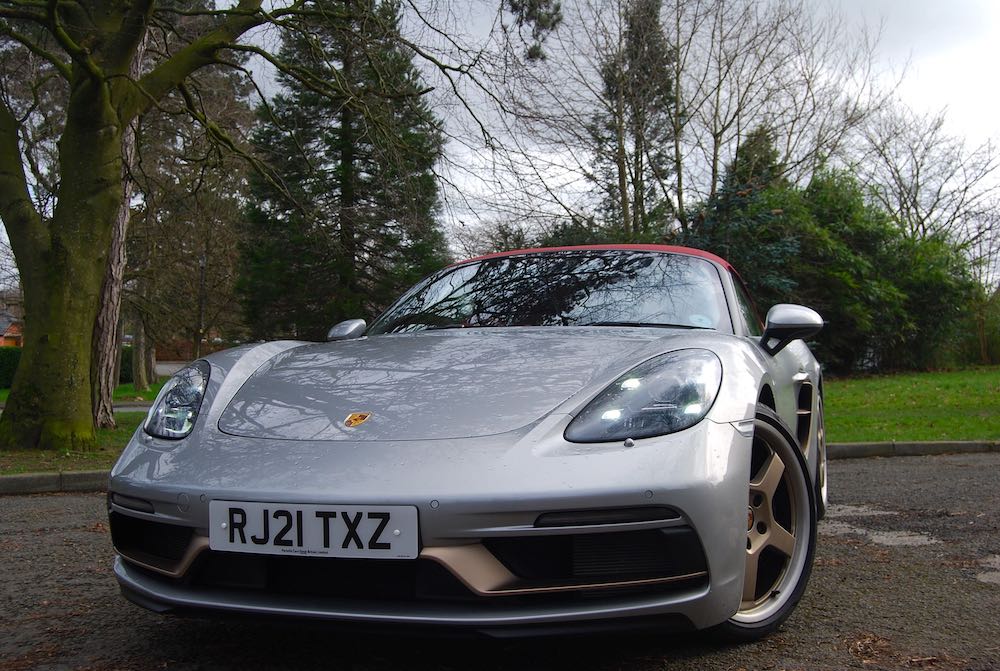 Last year marked 25 years of the Boxster, Porsche's mid-engined roadster that was initially dismissed by some as a poor-man's 911, but in reality could be credited for keeping the marque afloat.
You see, at the start of 90's Porsche were selling three models – the 968, 928 and – unsurprisingly the 911. Unfortunately they weren't exactly selling many, though, and the 968 and 928 were proving expensive to manufacture so a more accessible Porsche was needed to get the cash flowing in the right direction again.
Spurred on by the success the likes of Mazda had been enjoying for years with the MX-5, and no doubt with one eye on BMW and their imminent Z3, Porsche launched the Boxster in 1996. What did it have that the competition didn't? – a Porsche, flat-six engine, that's what.
The Mk 1 Boxster (Boxer/Roadster) was powered by a 2.5 litre flat-six, so it definitely looked and sounded like a Porsche should, having taken most of its front end from the 911 of the time – the 996. You only got 204bhp, though, so 0-62mph took a far less Porsche-like seven seconds. Porsche were clearly keen to make the mid-engined Boxster more user-friendly than the rear-engined 911 with its somewhat tetchy reputation at the limit, but it was clear that the Boxster's fantastic chassis could handle much more than it was initially offering.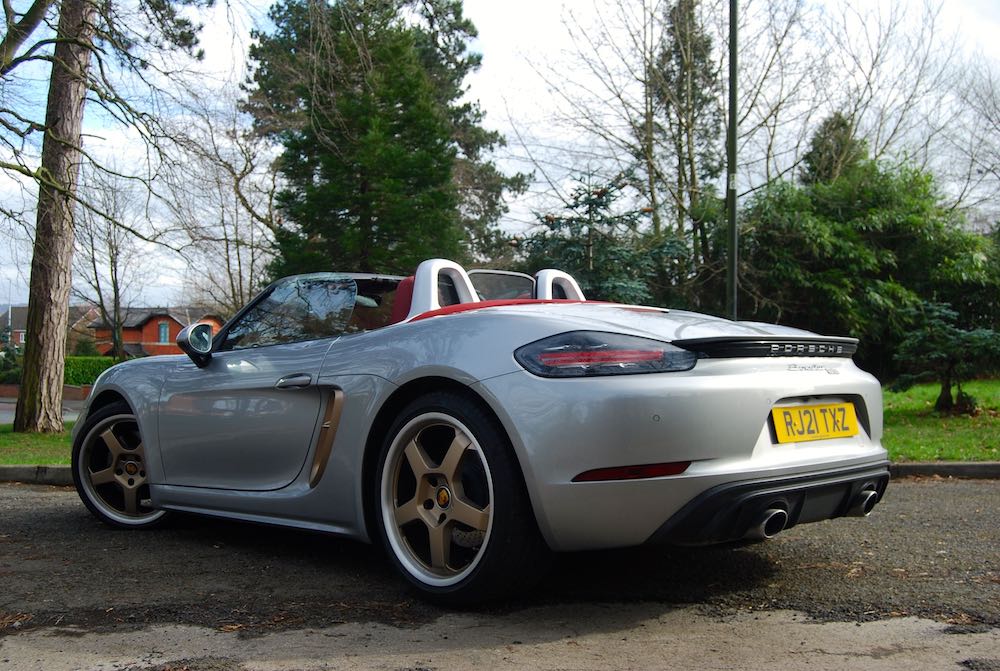 It wasn't long, then before the engine grew to 2.7 litres & 220bhp, and an S version was released with a far more suitable 3.2 litres & 252bhp. The Boxster was coming into its own and giving performance to match the looks, and badge come to that.
Four generations of Boxsters later, it's no longer a mid-engined 911, it's gained its own distinctive look and is sold alongside its fixed-roof sibling, the Cayman. Power has increased, naturally, with the base model getting a 2.9 litre engine for a while, before returning to 2.7 litres and the S going through the 300bhp barrier with a 3.4 litre unit.
The latest Boxster, and Cayman for that matter, came with a sea-change to make it more friendly to the environment. For starters, they both now come under the 718 banner – a reference to a Porsche race-car with a relatively small engine that won races through being lighter, not more powerful than the opposition. This new moniker is due to the fact that neither Boxster nor Cayman now come with that glorious flat-six engine as standard. In its place is an of-the-time turbocharged four-cylinder affair – the purists who slated the original Boxster are even less happy now.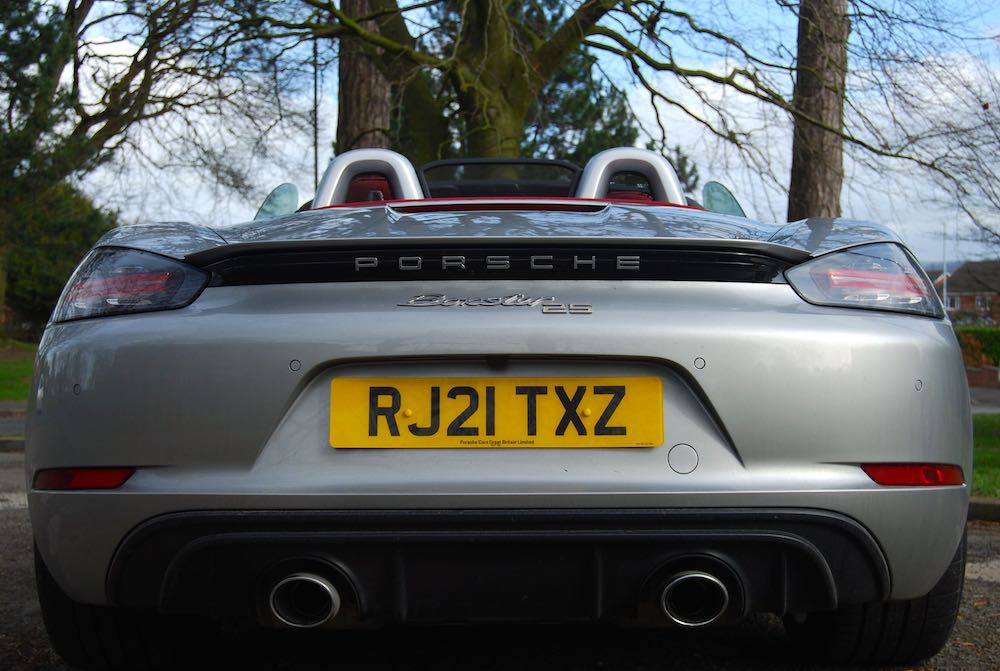 Thankfully, the Cayman GT4 kept hold of its flat-six engine, and even more thankfully Porsche then saw fit to offer it in GTS versions of both Boxster and Cayman. And that's where this comes in.
Porsche have marked 25 years of the Boxster with this limited edition run tribute. It's essentially a £73K Boxster GTS with, according to Porsche, around £10K of extras thrown in for a mere £6,570 over the GTS' list price.
The Boxster 25 Years as it's officially titled comes in Carrara white, Jet black or this GT silver with either a black or red soft top. There's model-specific gold 20 inch, 5-spoke alloys and smatterings of gold to match on the air intakes and front splitter. The colour combo that best pays tribute to the original is this one; silver with a red roof. Why? – because that's the colour combo used on the Boxster concept so this is a nod to the original.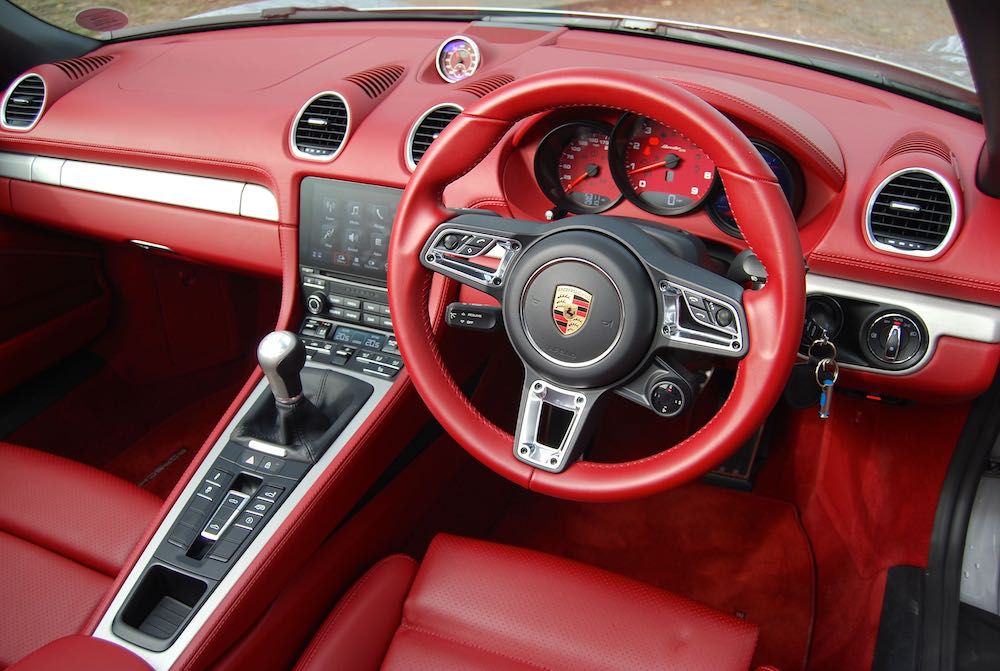 Being based on the Boxster GTS the 25 Years comes with Porsche's delightful 4.0l flat six, complete with 395bhp & that lovely mechanical chunter we associate with the brand. 0-62mph takes 4.5 seconds and it tops out at 182mph, unsurprisingly exactly the same stats as the GTS. There's 25 Years references all over the body and roof, and you'll not find a single mention of the number 718 – that'll cheer the purists up a bit.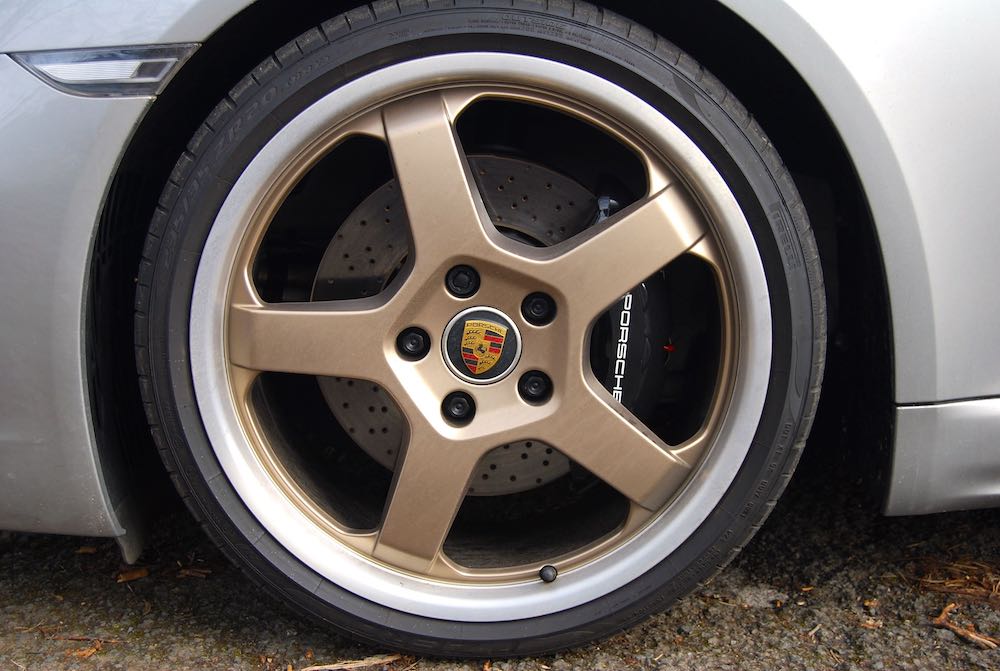 Porsche have limited this special edition Boxster to 1250 units. Want one? – tough, they're all sold out, the nearest you'll get until they start appearing in the classifieds is a 'normal' Boxster GTS. Not a bad second choice, to be fair.
By Ben Harrington
The Porsche 718 Boxster GTS is available now, priced from £68,560. For full details go to: www.porsche.com