Lotus Cars, as we know it today was founded as Lotus Engineering Ltd in 1952 by Colin Chapman, an engineering graduate of UniversityCollege,London. Chapman took existing models and modified their performance at the company's first factory, situated in stables behind the Railway Hotel, Hornsey.
Team Lotus split from parent group Lotus Engineering in 1954 and went on to become active in many forms of motor sport, including Formula One from 1958 to 1994. Team Lotus today remain one of motor sport's most successful teams having won countless titles including seven F1 Constructors Titles. The Team Lotus name saw a return to F1 in 2011 although the use of this moniker has resulted in numerous legal battles. Just to further complicate matters, the 2011 f1 grid also includes the Lotus Renault GP team who are in no way affiliated to Team Lotus!
Lotus moved its operations centre toCheshuntin 1959 but then moved on again in 1966 to a former RAF base at Hethel, taking advantage of the existing runway as a test track and building state of the art facilities in their new factory. This is where Lotus are still based today.
Chapman's mantra for Lotus cars was 'performance through light weight' which was shared by their road cars and race cars alike. Lotus have always offered relatively few models in their road going range, their first production road car being the Elite in 1957.
The 1960s and 70s saw continued success for Lotus on the track, culminating in being the first F1 team to achieve 50 grand prix victories. Their road cars cont their less equals more theme with small, nimble models including the Elan and Europa. Lotus' focus on producing lighter, less powerful models undoubtedly increased their popularity during the oil crisis of the 1970s.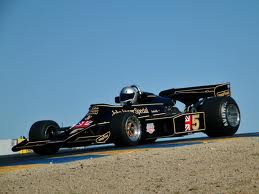 Lotus became embroiled in the DeLorean scandal of the early eighties as it was they who designed the chassis for the DMC-12 model. At the time of Colin Chapman's death of a heart attack in 1982, his role in the fraudulent use of government subsidies to fund the DeLorean project was under severe scrutiny.
Following their founders death, the company continued and were sold to GM in 1986. In 1993, it was sold on again to an Italian by the name of Romano Artioli who also owned Bugatti. This tenureship was to prove even more brief however as in 1996, the company was passed on yet again to the largely government controlled Malaysian manufacturer, Proton.
The 1990s saw the arrival of Lotus' latest open topped, two seater sports car, the Elise. This was to mark an upturn in the fortunes of the company with sales figures expanding on a massive scale. The Elise has since spawned many special edition models and a hardcore, hard top model, the Exige.
The Paris motor show, 2010 marked the announcement that Lotus would be releasing five all new models in the upcoming years. Their names are mostly familiar though, including the Elan and an all new Esprit, a model that was particularly  successful in the eighties. These new models were all originally deisgned to combine striking looks with high performance, Toyota sourced engines. Following an internet survey however which provoked over ten thousand responses, Lotus recently announced plans to design and manufacture their own engines. Whether these new models adhere to Colin Chapman's original mantra of 'performance through light weight' remains to be seen.
.