Jaguar's origins can be traced back to relatively humble beginnings when Swallow Sidecars was established in Blackpool on the 4th of September, 1922. Founders William Lyons and William Walmsley were both motorcycle enthusiasts and Walmsley initially employed Lyons at his company, building sidecars and attaching them to reconditioned motorcycles.
Having obtained a business loan for £1000, the two men formed a partnership with the formation of Swallow Sidecars, initially employing eight personnel including one Arthur Whittaker. It soon became apparent that Whittaker's strengths lay in marketing and he would remain working with Lyons for the following 50 years.
Swallow Sidecars' production rates soon increased and it wasn't long before a further two premises in Blackpool were required to accommodate the assembly lines. This move coincided with the decision in 1926 to expand the company into the production of motorcar bodies.
Swallows initial plan was to take a basic car chassis and manufacture a more luxurious body to go on it, resulting in a comparatively inexpensive car. They started with an Austin Seven and created an open tourer, imaginatively titled the Austin Seven Swallow. An order for 500 Austin Seven Swallows in 1928 forced the firm to move premises as the Blackpool factories could only produce two cars per day. The factory they opted for, a disused ammunition factory in Foleshill – Coventry increased floor space fivefold and allowed the production of fifty cars per week. Being in Coventry also cut down on transportation costs as the Austin chassis were manufactured locally.
The London motor show 1929 saw three new Swallow models, based on the Standard Big Nine, Swift Ten and Fiat Tipo chassis. These models were larger than anything previously produced by Swallow.
By 1931, Lyons had decided that he wanted the firm to move away from a coach building role and into manufacturing cars in their own right. This resulted in the birth of S.S. cars, initially the S.S. 1 and S.S. 2 – sleek, low sports cars in contrast to previous models. 1934 was another important year for the company. Firstly, S.S. Cars Ltd was established as a public company in its own right, secondly William Walmsley severed ties with the company at its first agm as he felt he did not share Lyon's driving ambitions.
1935 saw the introduction of the S.S. 90, so named after its alleged top speed. It was also the late '30s that saw the S.S. name changing to SS and more importantly, the name Jaguar being introduced. Employee Bill Rankin apparently came up with a list of animal and bird names and Lyons immediately pounced on Jaguar as 'it had an exciting sound'. Rankin also sculpted the now famous leaping Jaguar mascot although Lyons was less impressed, saying it looked like 'a cat shot off a fence'.
As with many other car manufacturers, World War 2 saw manufacture switch to military uses. Jaguar's factories were involved in making components for planes such as the Spitfire, Lancaster, Mosquito and Oxford. They also experimented with four wheeled alternatives to the military's two wheeled vehicles. After World War 2, the SS name was understandably dropped as the name had become synonymous with the schutzstaffel in Nazi Germany. The company was now to simply be called Jaguar Cars.
Jaguar produced various saloon cars in the post war era though they were all overshadowed in 1948 by Jaguar's new sports car, the XK120, again so called in order to reflect it's maximum speed. This car still represents a milestone in British sports car design and the degree of its success surprised even Jaguar.
The 1950s saw Jaguar introduce the MK VII saloon, the first car to carry the 'Grace, Space and Pace' slogan. It also allowed Jaguar to break into motorsport with huge success, including one Stirling Moss winning at Silverstone in 1952 and 1953. Jaguar also saw success at Le Mans during the '50s with the XK120C, or C-Type as it was known. This led on to the development of revolutionary disc brakes which in turn allowed jags to break later than their competitors. Wins in the famous Mille Milgia soon materialised. Developments in the C -Type inevitably led onto the yet faster D-Type.  The D – Type did win the '55 Le Mans but only after Mercedes withdrew its cars in sympathy following the deaths of a driver and 81 spectators. A Mercedes had left the track and disintegrated as it hit onlookers.
1961 saw the introduction of the now iconic E-Type. Not only were crowds overcome with the beauty of this new model, they were equally impressed when one of the press cars, registration 9600HP, achieved a top speed of 150mph. Rumours of exaggerated performance and dramatic weight saving measures have dogged this feat ever since. Various Jaguar Saloons were introduced in the 1960s including the 240 and 340, the S- Type and the monstrous Mark X. Kerb weights were rapidly increasing as were engine capacities with up to 4.2 made available.
 The '60s also saw Jaguar buy many other car manufacturers including Daimler (not to be confused with Daimler Benz), Guy Motors, Coventry Climax and Henry Meadows. The end of the '60s saw Jaguar merge with BMC to become British Motor Holdings, this lead onto a further merger in 1968 with the Leyland group to form the ill fated British Leyland Motor Corporation. Following the demise of BLMC in the early '70s, a nearly bankrupt Jaguar was included in a government buyout resulting in Leyland cars. This buyout yielded no returns either so Jaguar, Rover and Triumph were split off from the group and whilst producing cars such as the XJ6, Jaguar became solvent once again. In 1984 jag were privatised again and in 1985 founder William Lyons died.
By the late '80s, Ford were encouraging US and UK shareholders to sell their shares in Jaguar. By 1990 the company were removed from the stock market as Ford took total control. New models introduced under Ford's ownership included the S-Type and X-type. Most cars shared components with parent company Ford's own models and even sister companies Volvo and Land Rover.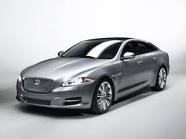 By the time Jaguar was sold to Indian firm Tata Motors in 2008, Ford had made precisely nothing out of the merger. After initial scepticism, a revamped XK, alongside all new Jaguars the XJ and XF have been received with glowing reviews from press and owners alike. At the time of writing, Jaguar had recently announced plans of a product offensive, launching 40 new and revised models and powertrains before 2016.